In honor of the final
Harry Potter
movie, we had to share this amazing
Hogwarts-inspired wedding found over on the
BridalGuide.com
!  Pulling off a specific wedding theme is difficult—especially when it comes to
Harry Potter
. There's a fine line between classy and looking like an 8-year-old's birthday party. 
But this wedding falls firmly on the side of classy. I know you will enjoy it as much as I did!
Photos courtesy of Geoff White Photographers, features a couple that actually met because of Harry Potter! Christine and Andy met online through a post about Harry Potter news, so it seemed only natural for their wedding to be influenced by the series.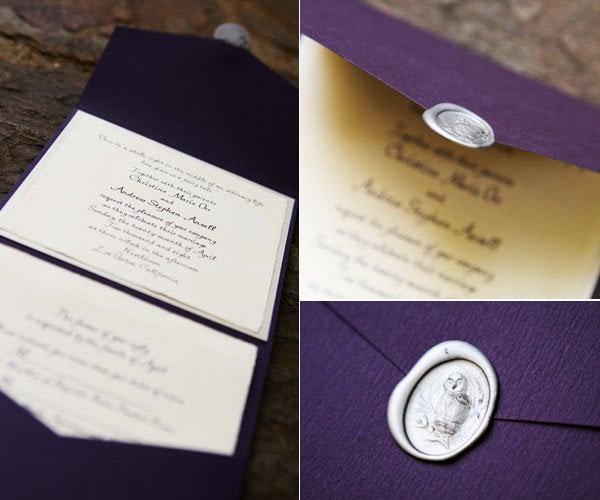 Beautiful Invitations complete with Hedwig on the seal!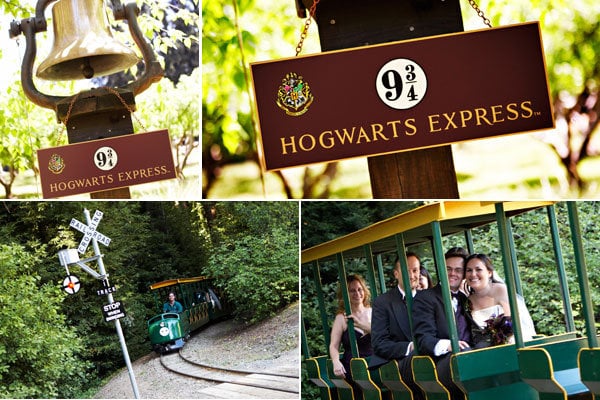 After a gorgeous ceremony, the Bride and Groom snuck away to the Forbidden Forest.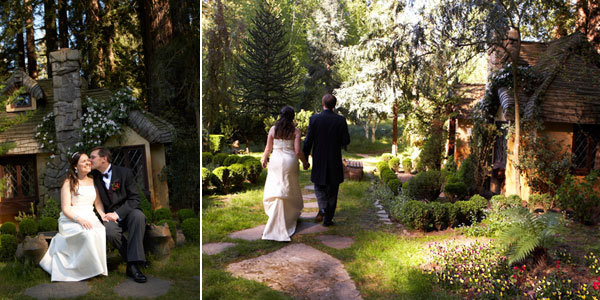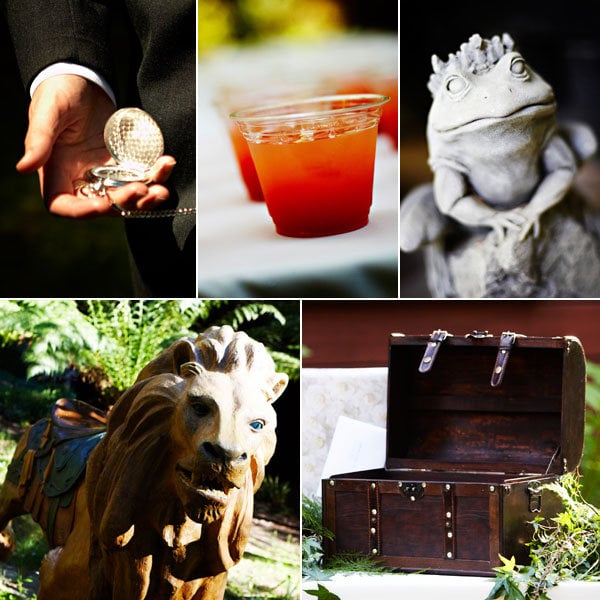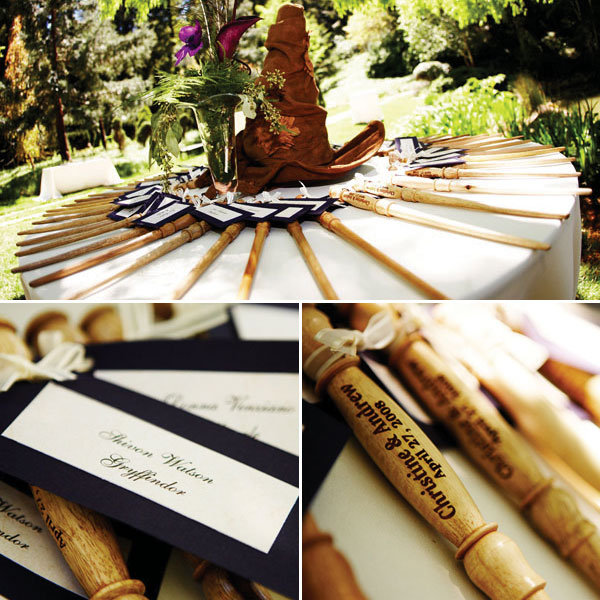 "The wand chooses the wizard."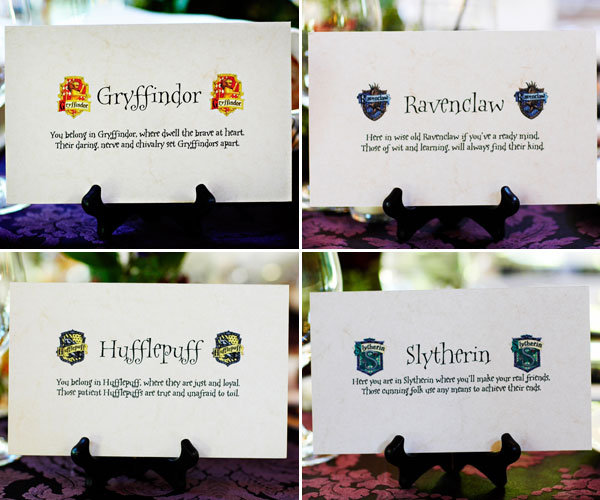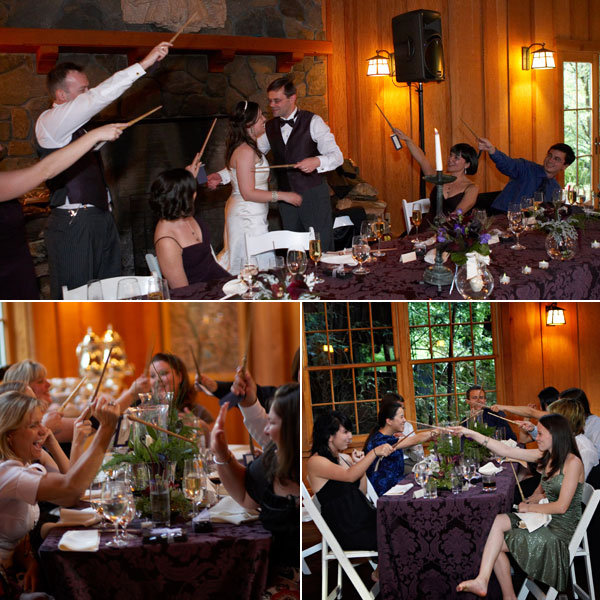 Guests loved playing with their wands!
Magical Indeed! I am a huge Harry Potter Fan, and the details of this wedding were on cue, 
I think even JK. Rowling would be tickled to see the images from this inspriartional wedding!
*Side Note* We love the blogging world and try very hard to give credit where credit is due, but we are also human (and sometimes post way too late at night lol) and do make mistakes… If we have missed a credit or photo source please don't hesitate to contact us and we will be happy to make the necessary changes!  Thank you so much!!*