It can be hard to know ahead of time how you want to look on your wedding day. You consider the dress and accessories but at what point do you plan out what your makeup and hair will look like? These days people aren't wearing veils as much but are adding other accents to their hair or simply going without anything at all. From big do's to simple ones- no two brides really ever look just alike!  So what should your timeline be for getting pretty before the big day??? We talked to Shaliese Tibbs, a local hair and makeup professional who has worked with many a bride, her advice on what the preparation process should be like.
1 MONTH PRIOR
Start a tanning regimen.  This ensures you can get the color you want without feeling orange or burnt. You don't have to resort to the tanning beds or the warm sun, there are some great self tanners that look natural! Do NOT go tanning the week of your wedding unless you are getting a spray tan, in which you should still get this at least a week before the wedding day to make sure any errors can be corrected.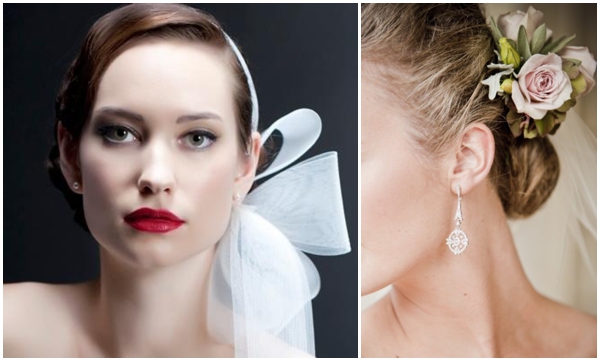 Go into a salon and test out different looks. A style you come across on Pinterest might look great- but not necessarily on you!  Everyone has different shaped faces and textures of hair that make it hard to achieve that ideal look- but a stylist can customize and work with your beautiful natural looks to make you look and feel stunning! This is when you can figure out accessories you want to add into your style, and where exactly you'll wear your veil.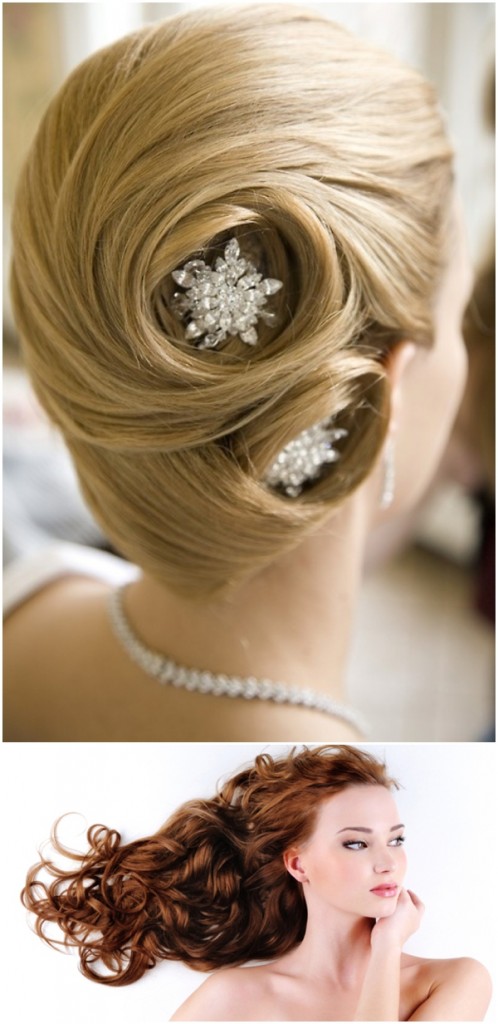 1-2 WEEKS PRIOR
If you want to add color or change the color in your hair- now would be the time to do it!  It would also be the time to clean up any dead ends but be careful and make sure your stylist knows you are getting married and not to take any extra length from your hair. Only a touch up to make you look fresh and clean.
Get your nails done. Keep your nail tech close though in case you have any breakage or chipping.  They'll understand if they need to come by for an early morning fix! But it's good to at least get them done so you're not worrying about your nails the day before the wedding.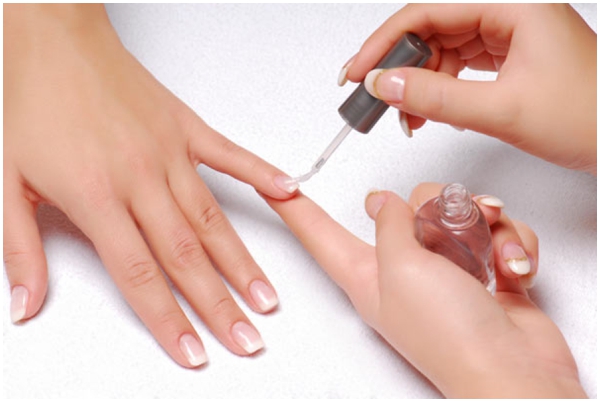 Get a facial massage or facial peel.  It's important to do this well before the wedding because chemical peels will lead to you shedding your top layer of skin to clean away sun damage and other yucky appearances on your face.  You don't want a peeling face in your pictures!
3-5 DAYS BEFORE THE WEDDING
Get your eyebrows and any other facial hair waxed/plucked.  Never do this the day of or even before in case your skin gets irritated.  And make sure you work with someone you already know who will keep the shape of your eyebrow and not give you something that changes your look drastically!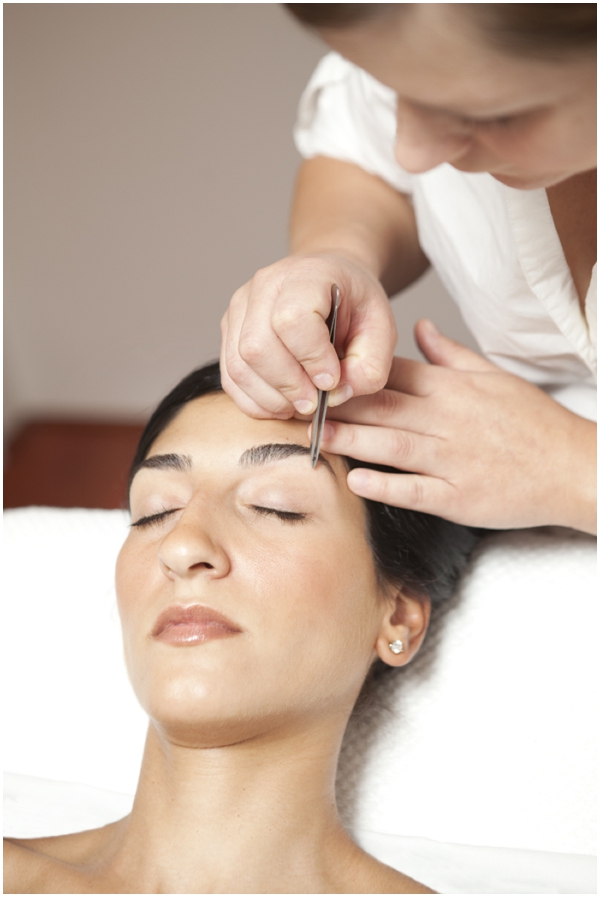 Drink lots of water- it's proven to make you glow more.  Lack of hydration can lead to baggy eyes, darker skin pigment and less of that beautiful shine you want to emanate on your big day!
THE DAY BEFORE
RELAX! Don't save any last minute to-do's for this day if you can help it.  Go to a spa or salon with your bridesmaids and get pedicures, massages etc. Do NOT get a facial or do anything that will cause you to break out! And if you do get a massage keep it mild so you aren't sore on your wedding day.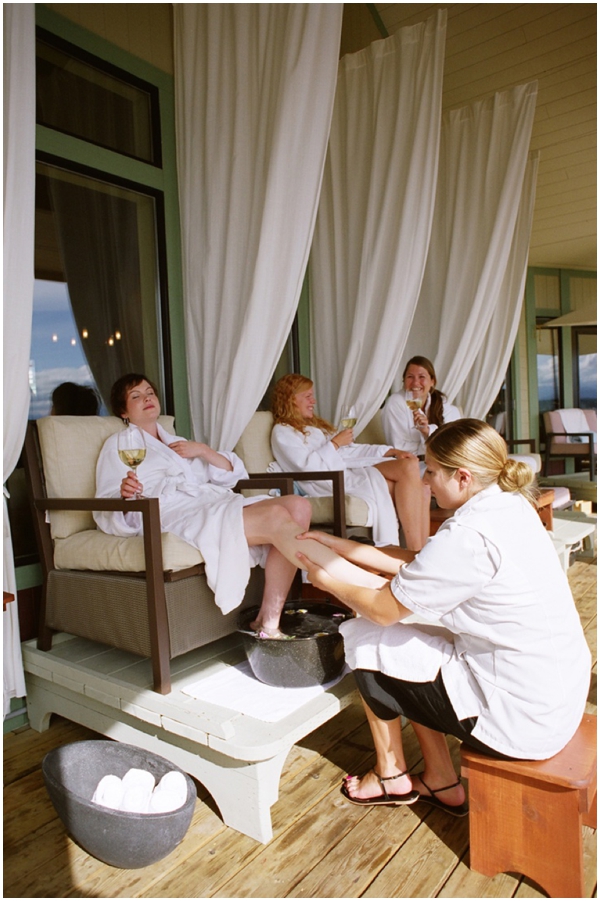 Get your hair shampooed and get a deep condition. Depending on your schedule and your hair- work with your stylist to know if your hair styles better right after it's washed or if it's next day hair.  This will determine whether you should wash today or tomorrow right before the big finale!
THE DAY OF
Make sure you brush your teeth before you get your makeup done- you will not want to wash any off!
Wear a button up shirt if you are getting your hair styled. Especially important if you are getting an up-do.  This way you won't mess your hair up when it's time to change into your dress!
If you are getting ready somewhere else besides home make sure you take all your accessories with you!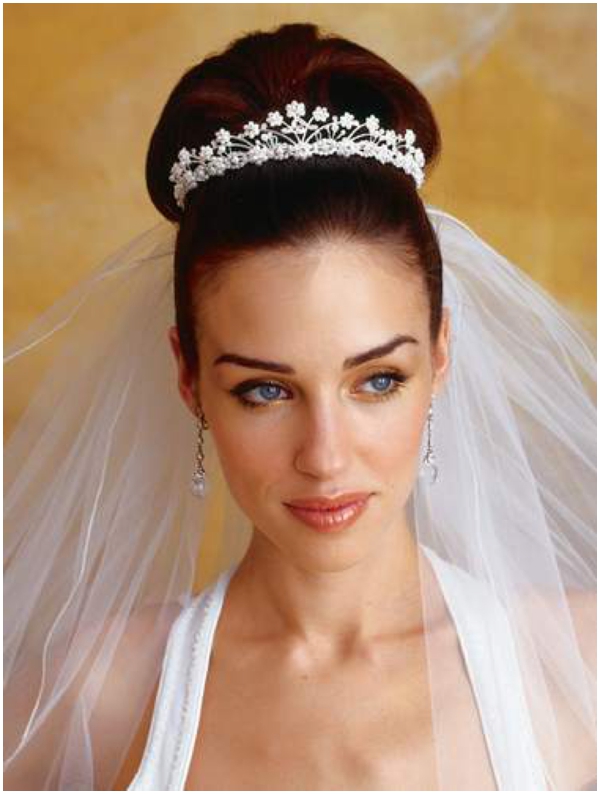 Be calm and enjoy being pampered. You'll be the bell of the ball and deserve to feel and look like a million bucks today! With all the preparation you've done you should be able to look PERFECT!
Thank you Shaliese for your beauty advice!