Before we officially welcome September and thoughts of fall we decided a bright, color filled, and adorably romantic wedding post hinting our love for summer was in order…
If you're sensing an Alice in Wonderland theme then you are on the right track!
We like to categorize this as a Romantic Garden with an Alice vibe wedding.
Just wait till you see the rest…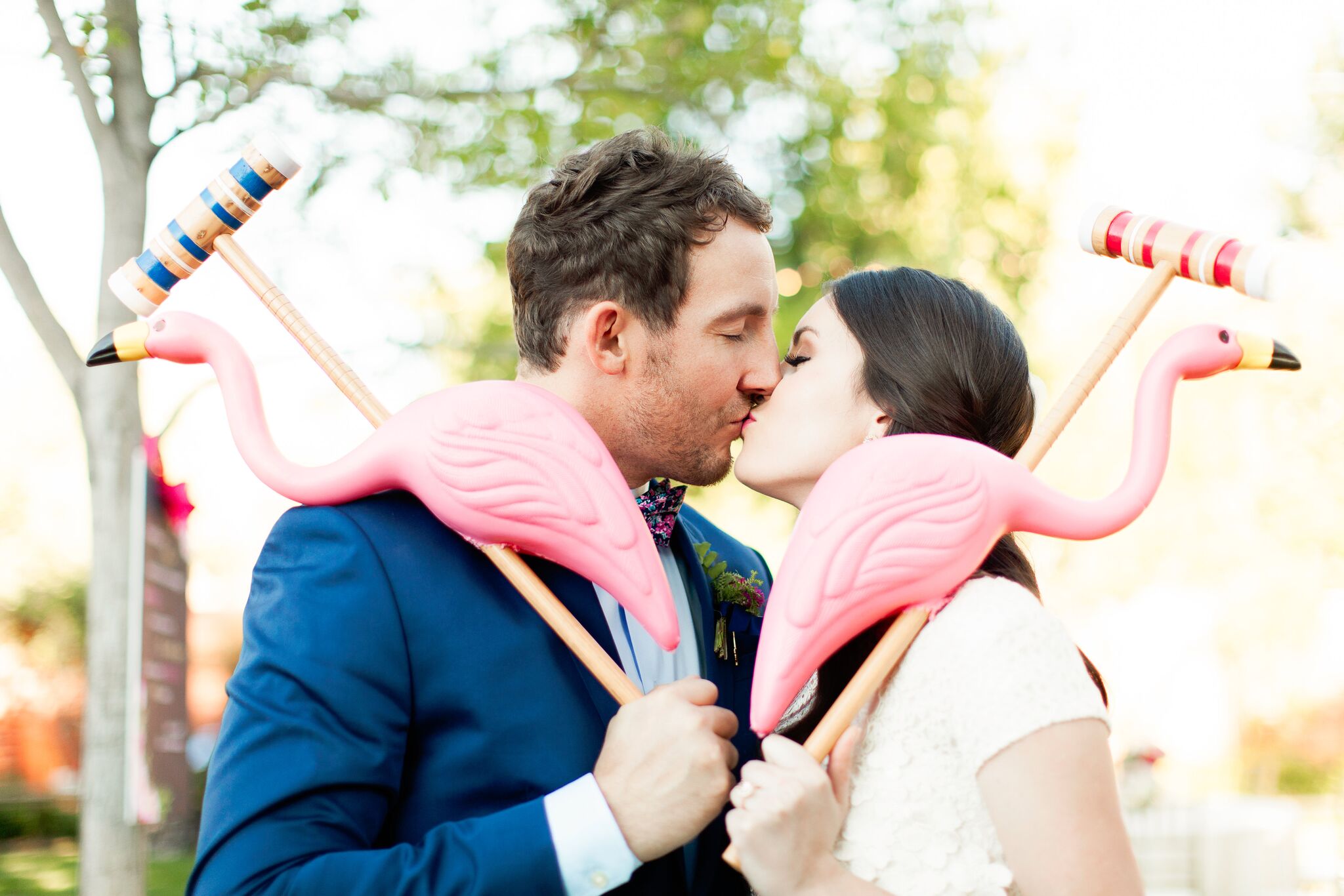 This wedding didn't just stop with flamingo croquet.
It definitely called for the men to were flamingo socks as well!
What's that over the bridal party's head?
We spy with our little eyes the prettiest hanging teacups…
Don't be late for the tea party portion because just the table settings alone are eye candy!
Onto the goodies…
Are your mouths watering too?
The sweetest treats, hanging details, clocks and little stopwatches, stories tied up with ribbon, little potion bottles, pink flamingos, and more…
This wedding has it all.
Including a scrumptious cake bound to top off the perfect fairytale!
Bride and Groom's first dance, daddy daughter dance, mother and son dance, and don't forget to shake it with the rest of the guests!
A final look with the twinkly lights aglow…
A sparkly sendoff for the Bride and Groom and for us too.
Till next time!