Forevermore Events wishes a Happy Anniversary to Mikey and Chad who were married in December.  We loved their winter wonderland wedding and wanted to share the beauty with the rest of you!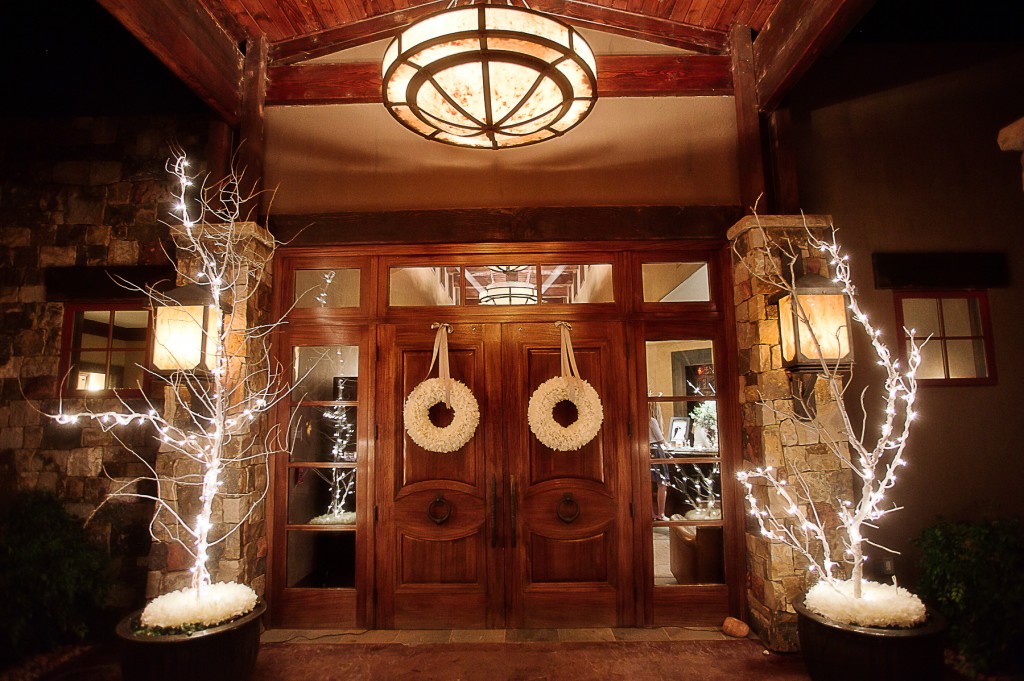 The reception took place at The Ledges which took on a total Paris feel with glittering lights and crystal.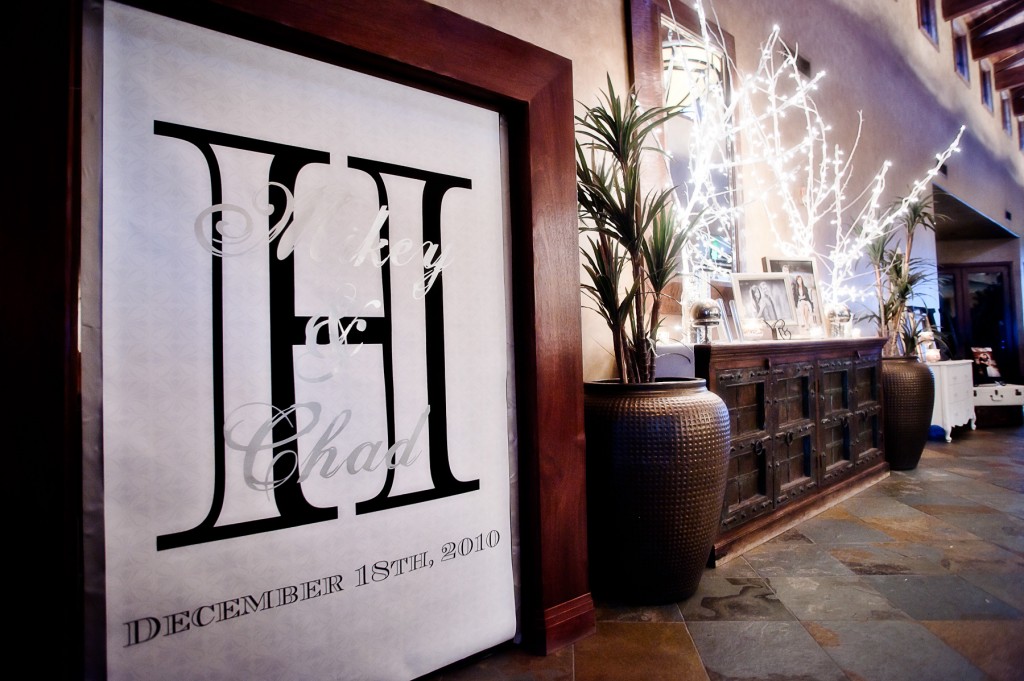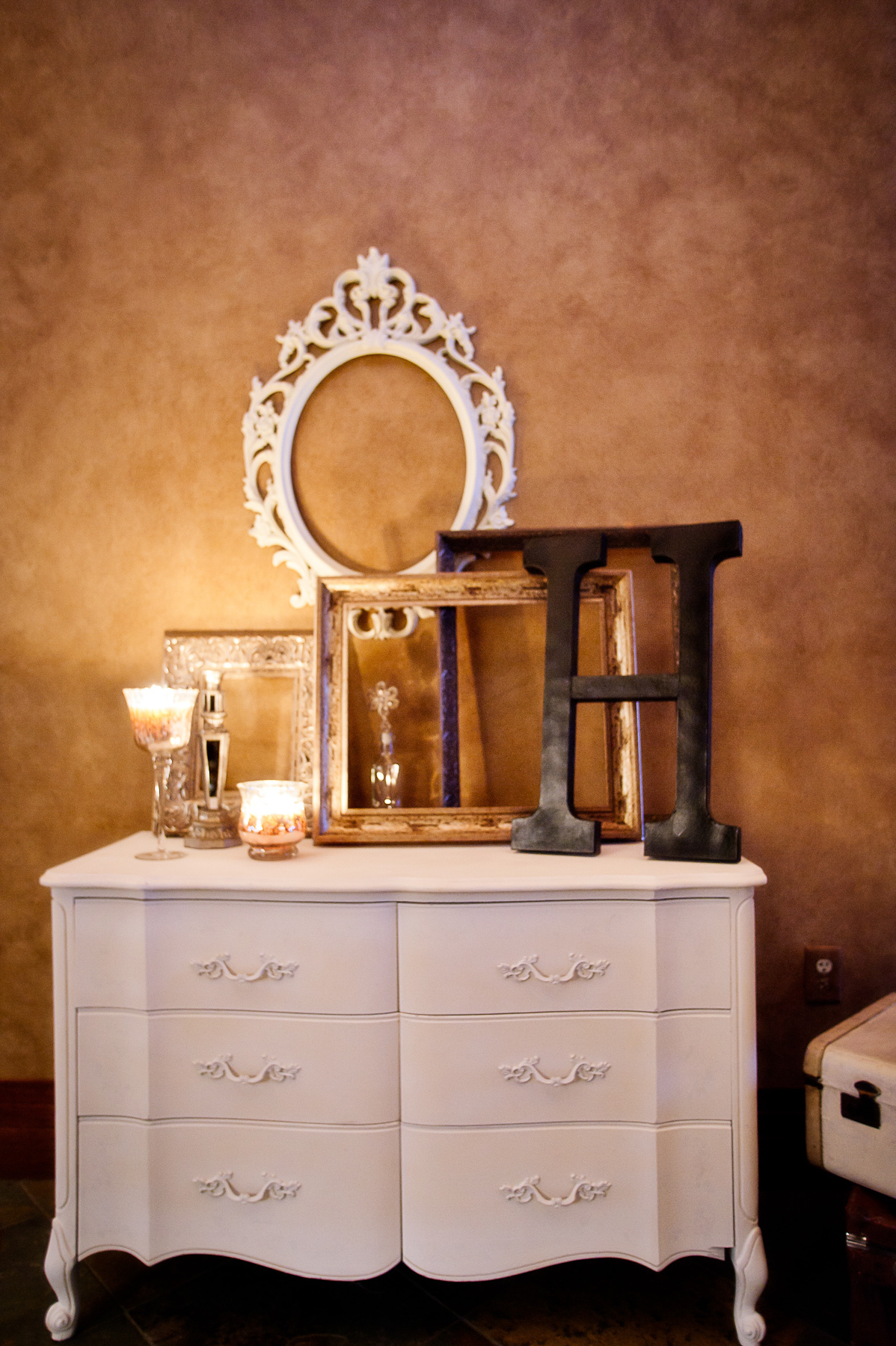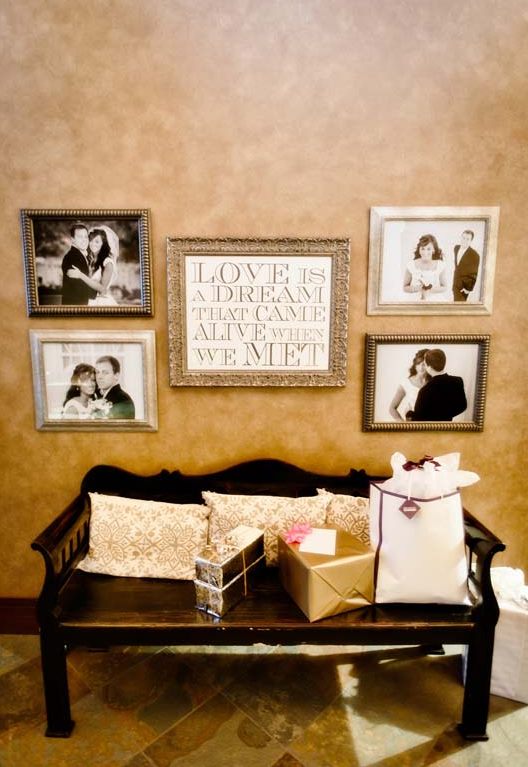 Unique chair decor that hung from the back of each guests seat added even more sparkle to the party.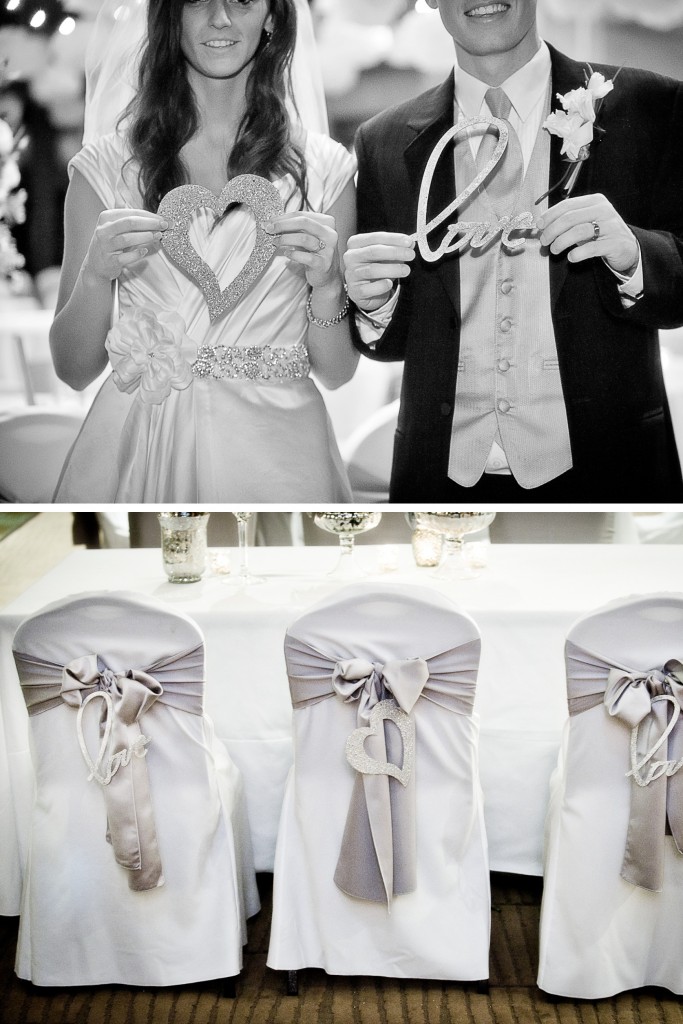 Beautiful flowers with silver snowy accents by Expressions By Design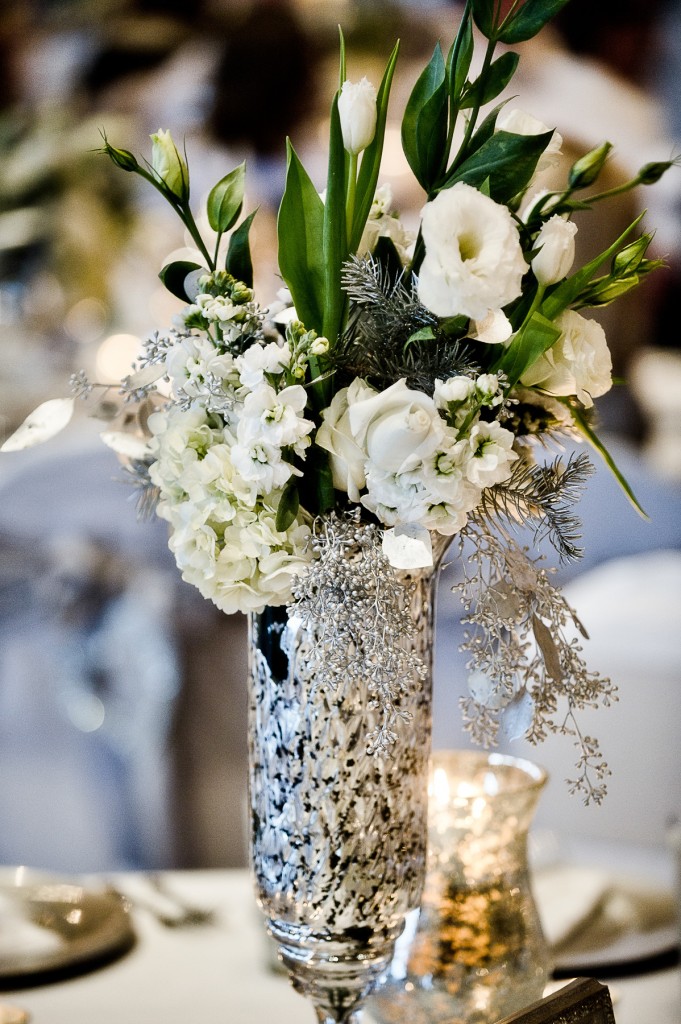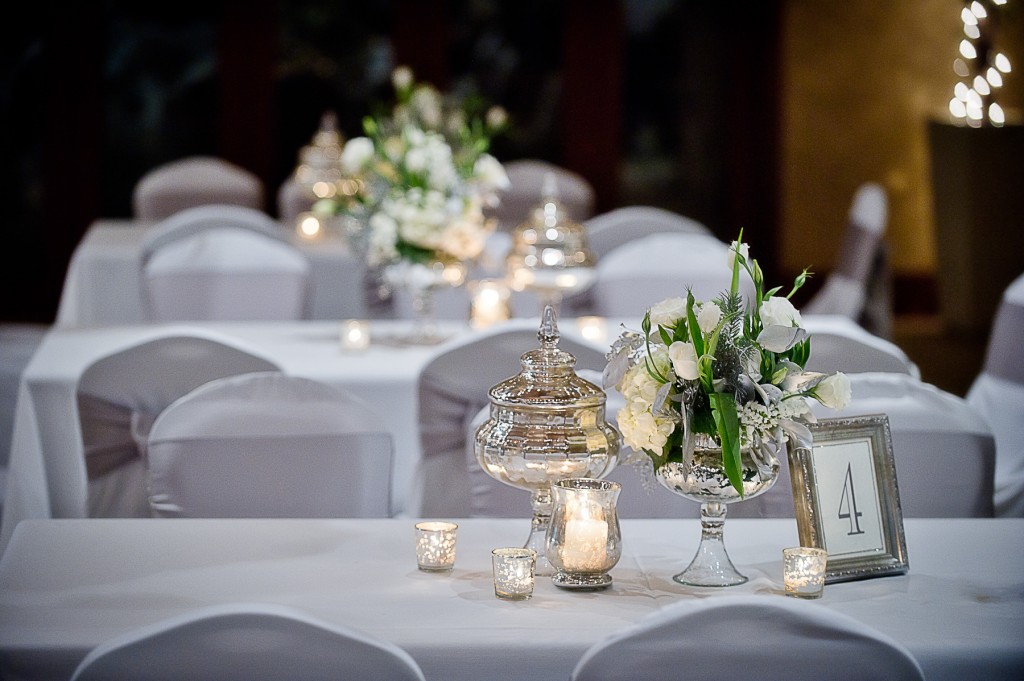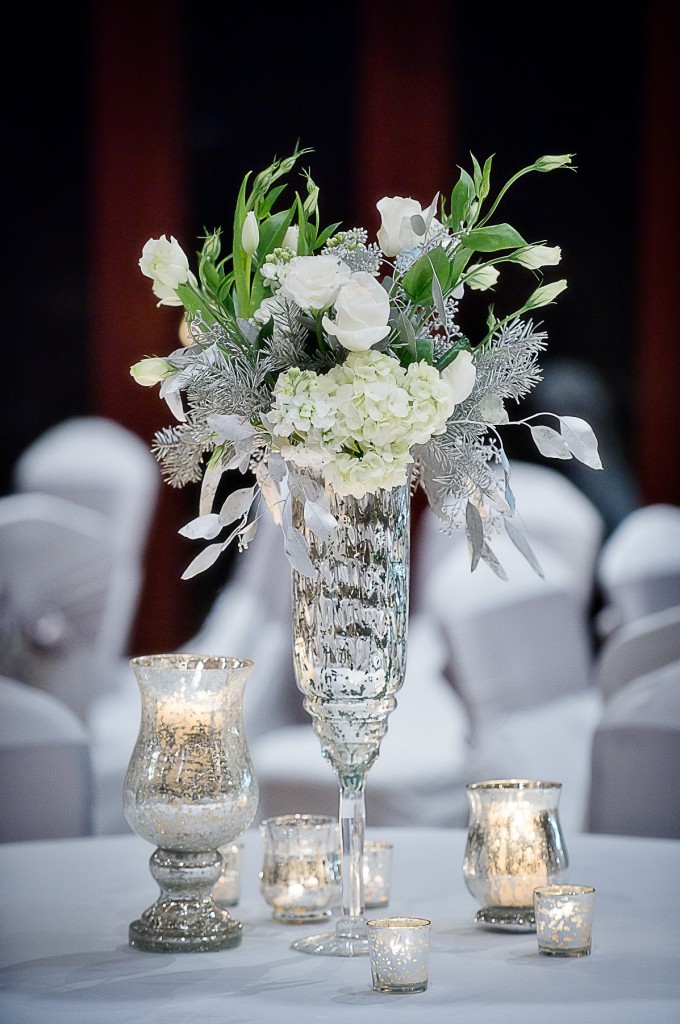 Embellished menus and other paper details glittered and sparkled at each place setting creating an elegant and chic feel.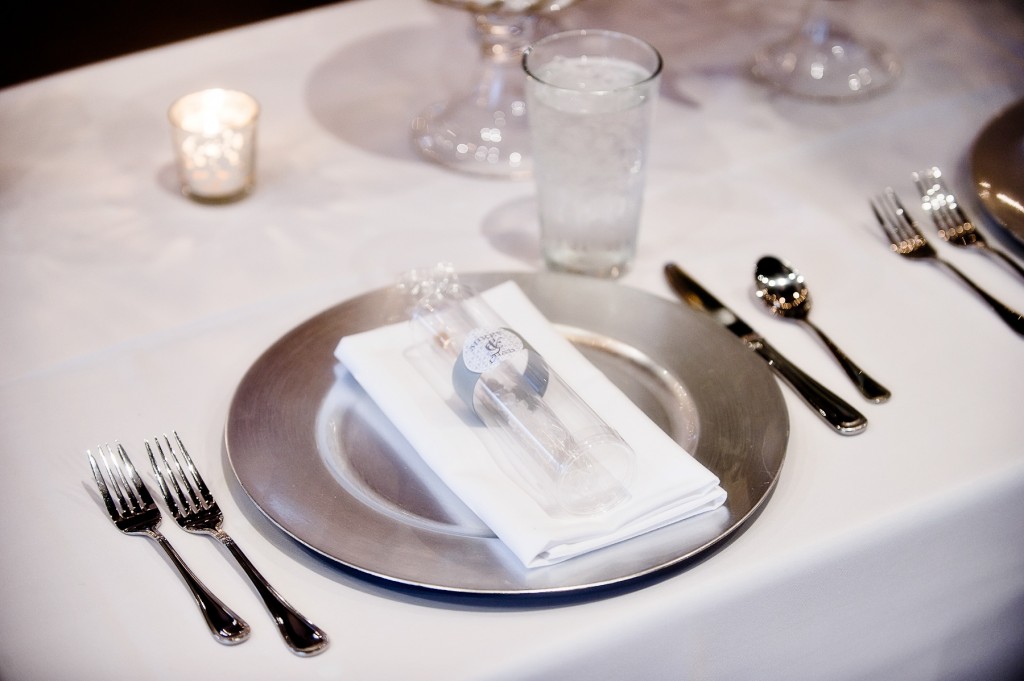 Each guest enjoyed candy crystals wrapped inside of a glass votive, a little bit of edible bling to enjoy later!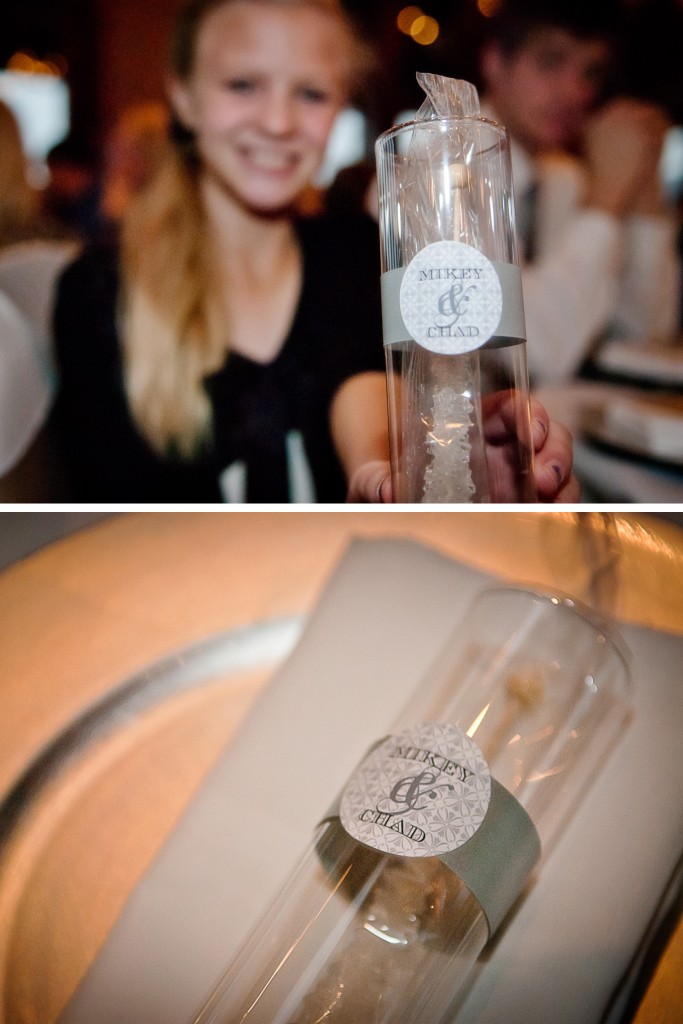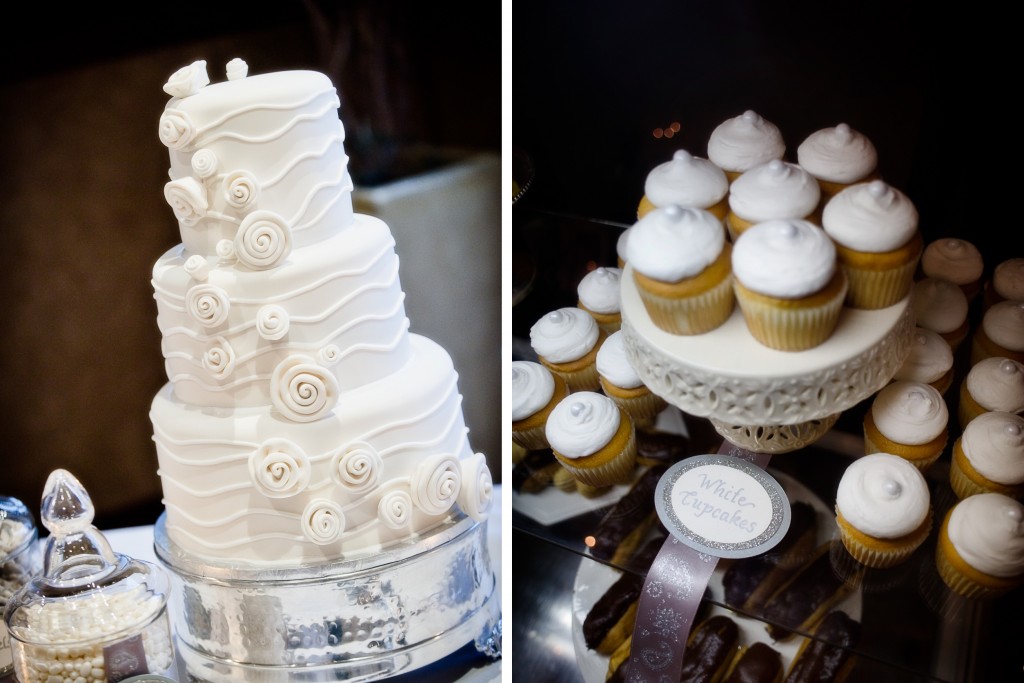 Aside from the beautiful cake the couple also offered French macaroons, cupcakes, eclairs and more. A beautiful Patisserie scene added to the french theme of this gorgeous celebration.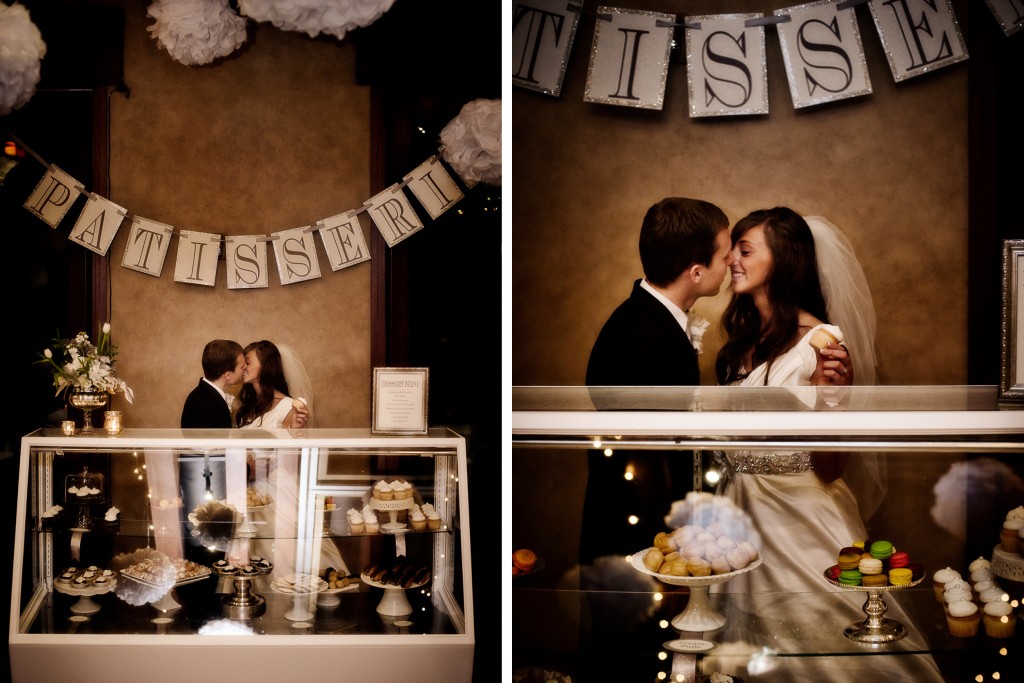 Happy Anniversary Mikey and Chad!
Venue: The Ledges
Photographer: Nick Adams