Wel folks- patterns are back! They are making much more of an appearance this year so far.  Last year we saw a lot of the popular chevron pattern, this year we are beginning to see even more patterns, not any less bold or trendy! Floral patterns are making a comeback as well as mixing patterns, using bold colors within varying patterns and more! Check out these beautiful and unique examples of how to incorporate patterns into your big day!
Love this chevron aisle.  What a perfect way to direct the crowd to the main event!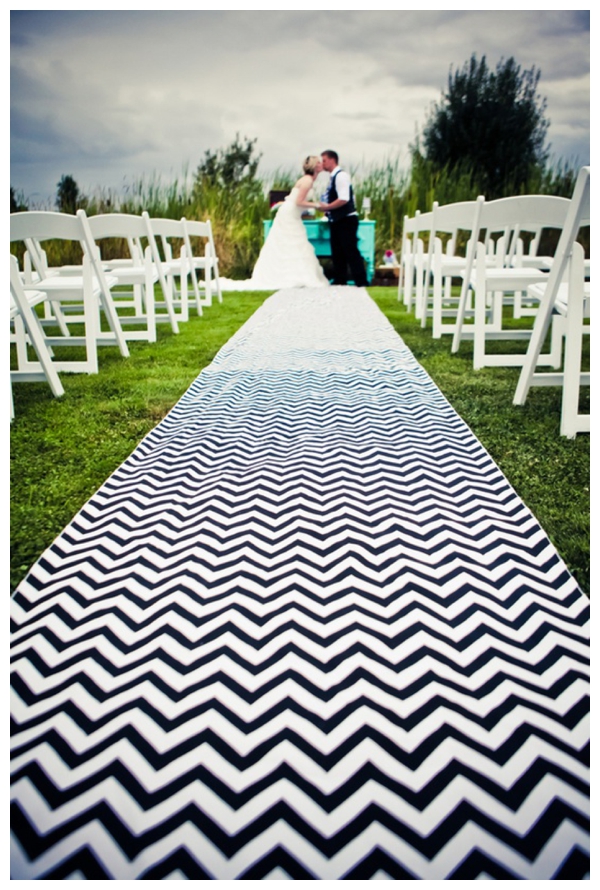 Why not do a different pattern for each layer of the cake? It gives the eye something to move over!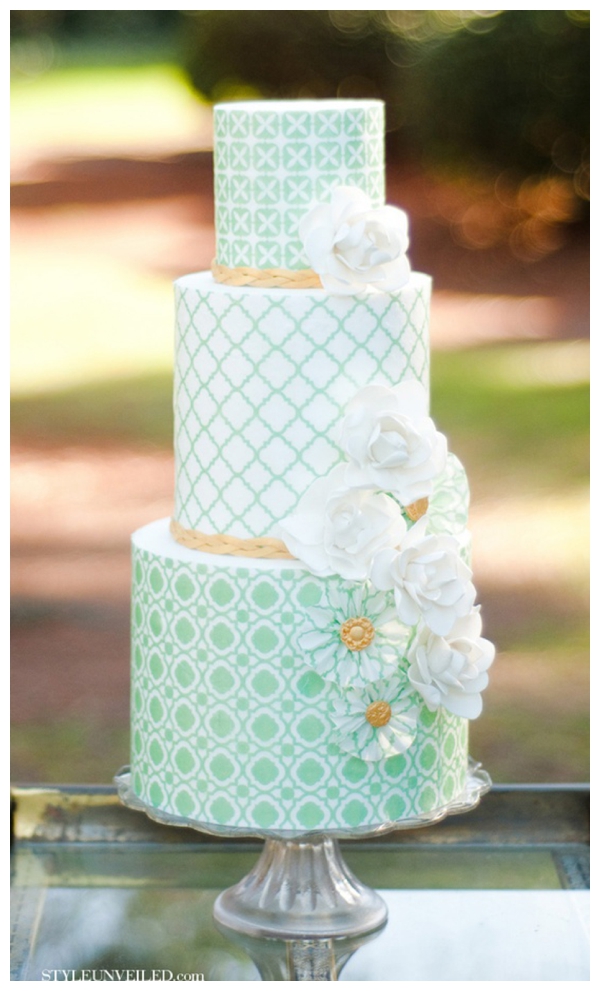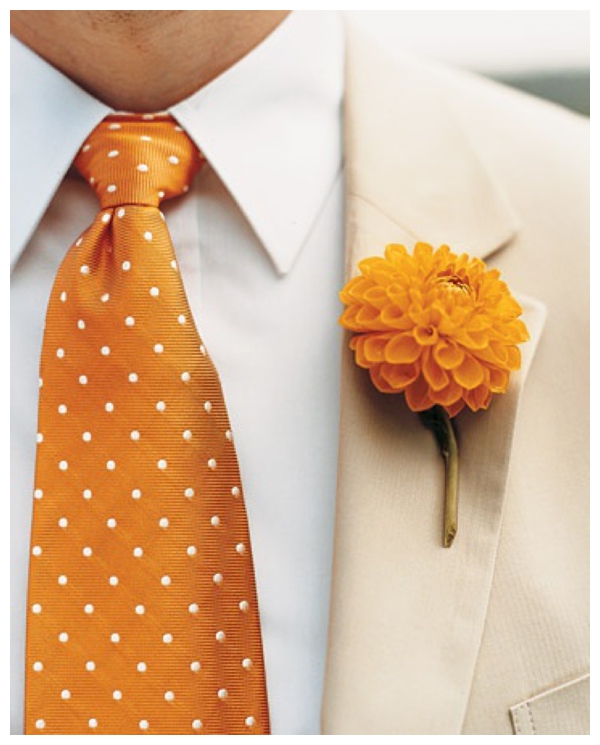 Oh how we love polka dots! They seem to never go completely out of style! Utilizing large or small dots can add fun to any element of the wedding, be it the groom's tie or a layer on the cake!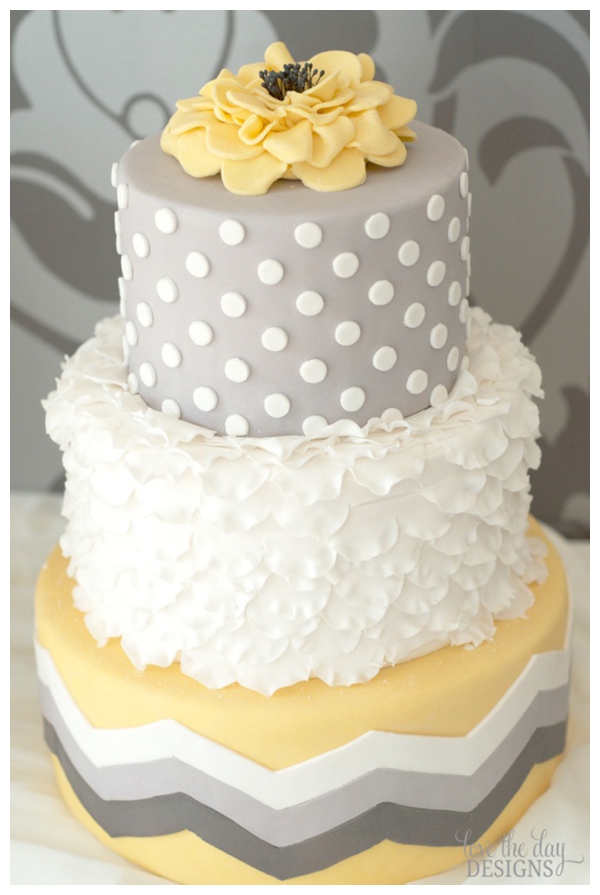 This dainty and classic floral pattern works very well with the twine tied name tag. Simple and sweet!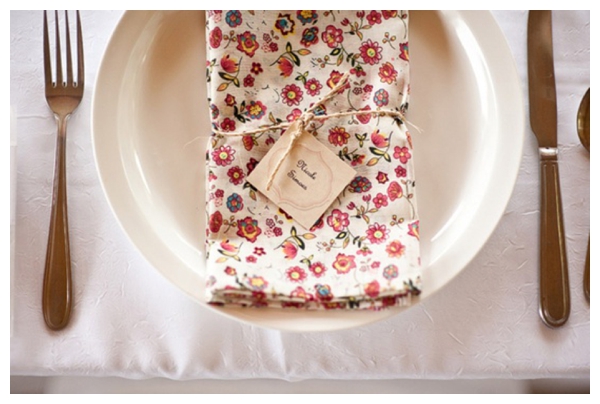 Gone is the stigma that bridesmaids will never wear that dress again- now when the bride says "And you can wear it after today it's so cute!" it really will be true! It's a perk to today's wedding trends matching up so well with other fashion trends.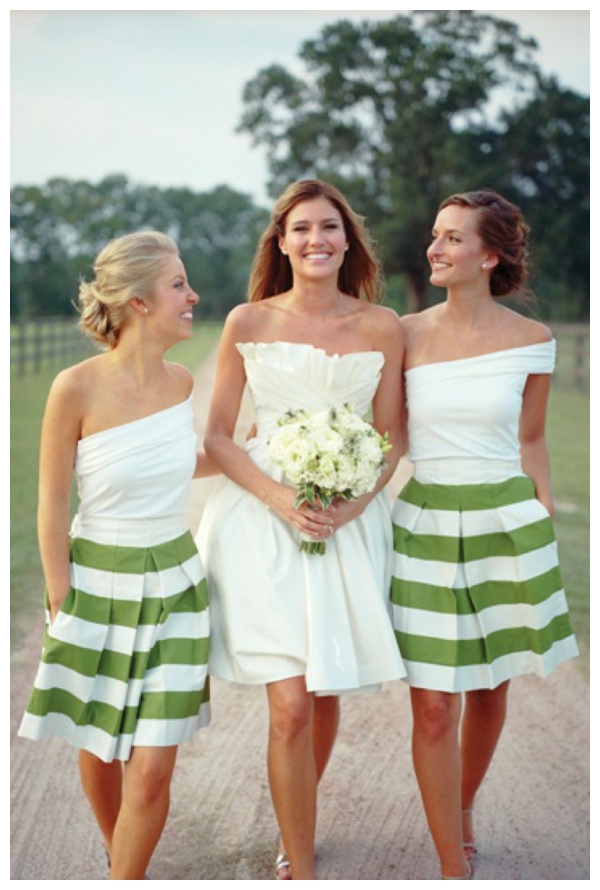 Love mixing particularly busy patterns with basic neutral florals to let the patterns have all the fun!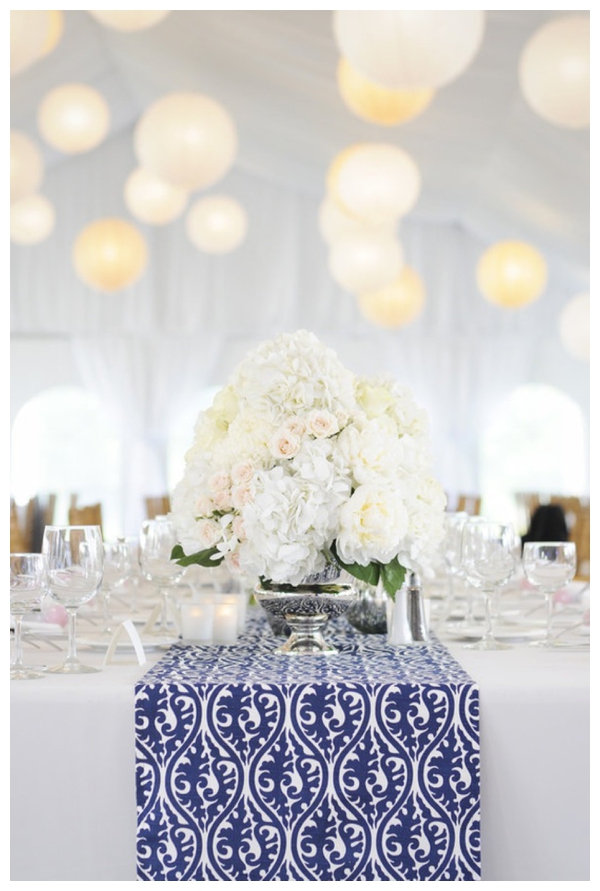 Watch how the drama and fun of this table scape is enhanced by mixing patterns and adding bright florals throughout. Such eye candy!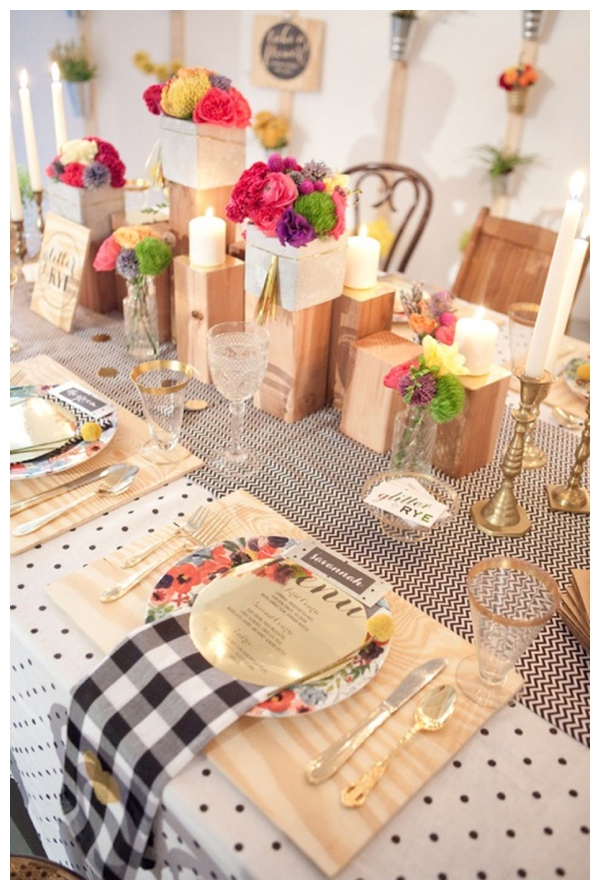 Bridal Belts have long been popular- but we may see a shift in their appearance as patterns make more of a statement.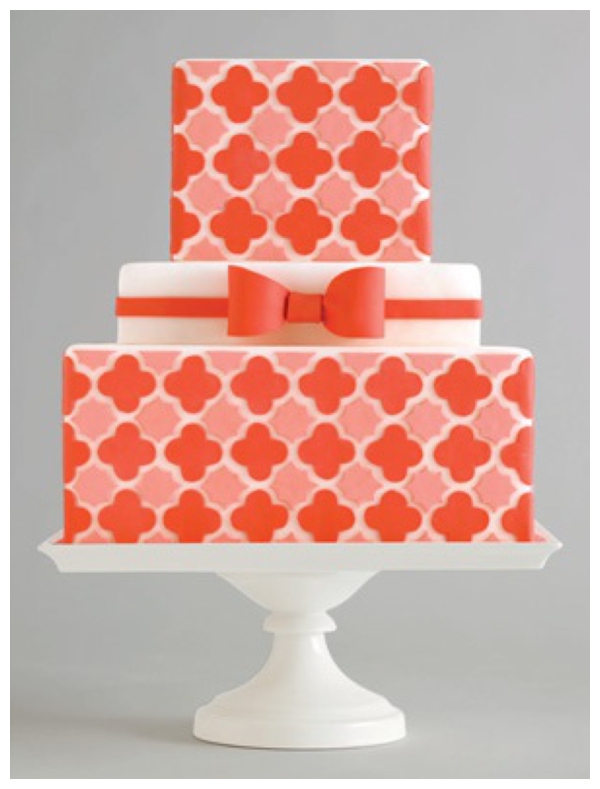 We absolutely adore this use of the beautiful shade of blue. The assortment of patterns work very well together!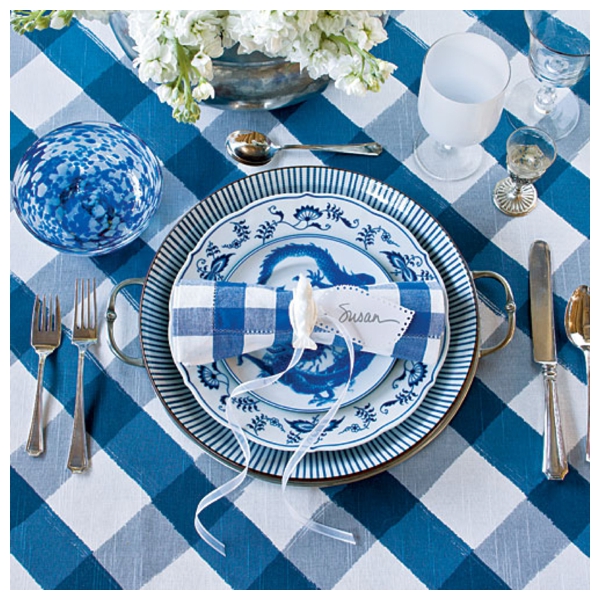 Why not give guests a sense of what the party will look like before they even arrive? Add those patterns to the invites!
The sky is the limit- as always! There are creative ways to mix and match patterns. It's a style in and of itself right now to mix stripes with flowers and all kinds of crazy assortments we would have cringed about 10 years ago. Find what is fun for you and run with it! Good luck!