I can remember when it was new to see cupcakes at weddings. I was so excited that I could pick a flavor rather than having to eat a pre-determined flavor from a large cake! And, if they were from a great bakery- I loved getting a delectable treat that I could later go and buy again.  But as is the case with any new trend, the cupcake has become predictable and is now as much a norm at weddings as the cake itself! So if you're looking for something a little more original that is still a yummy and exciting dessert for your guests- try this….donuts! You can do large ones, mini ones, donut holes etc.  There are lots of ways to customize them to fit with your theme!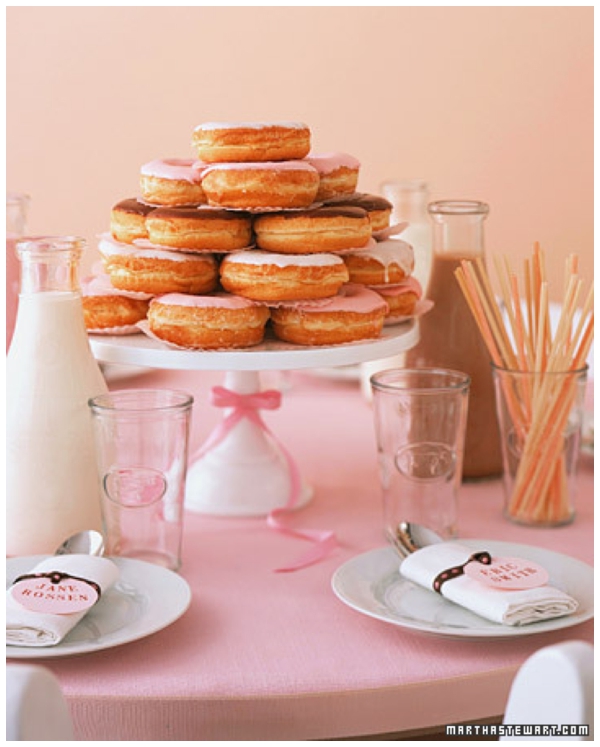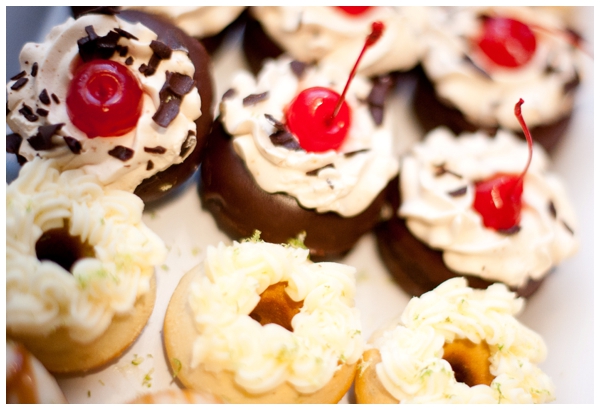 Love this simple powdered donut cake with unique color accents that ties the food into the rest of the decor!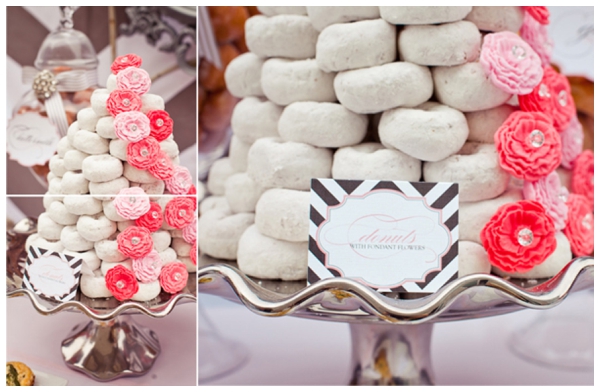 If you're opting for something less traditional for your cake- this is a unique and fun way to feed guests.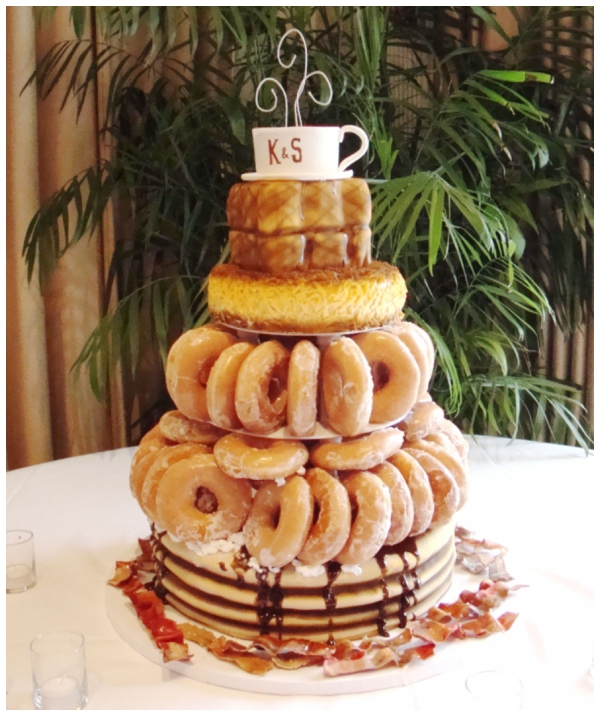 Love this favor tag that explains the significance of their dessert choice!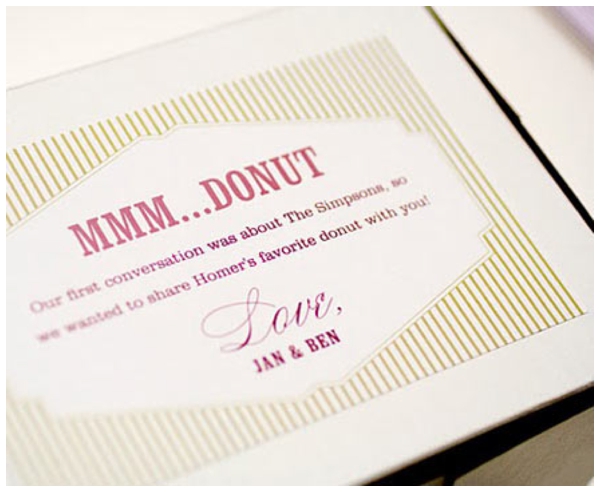 Donut shooters are both fun and tasty- love the way they can be displayed and how easy these would be to eat and follow with a cold drink of milk- a perfect combination!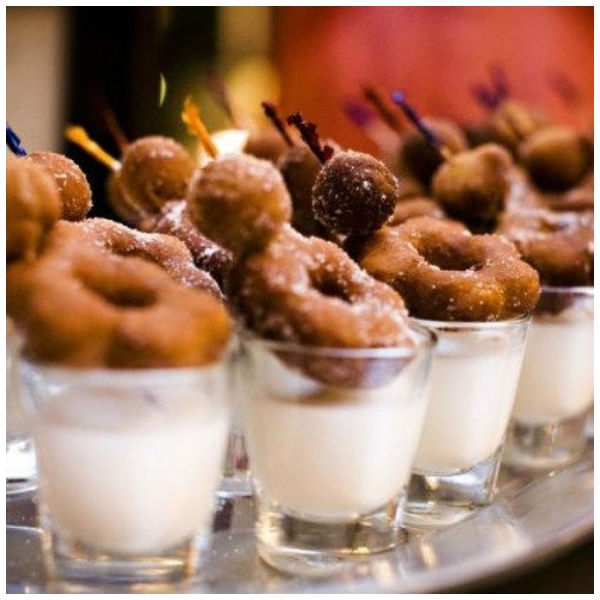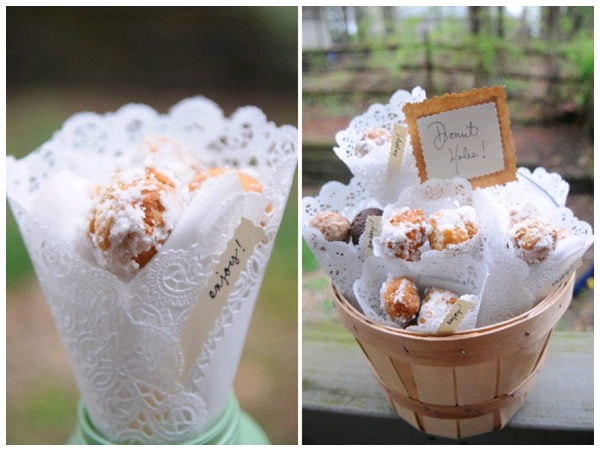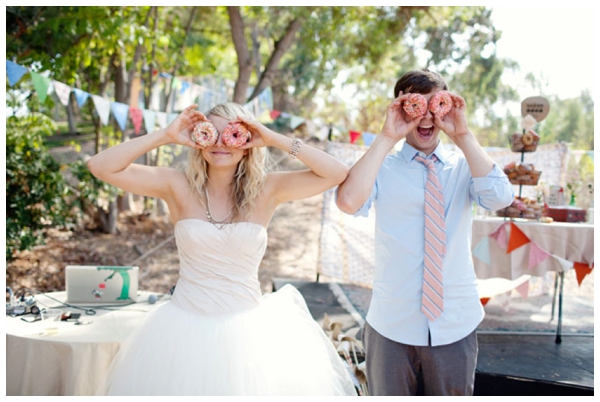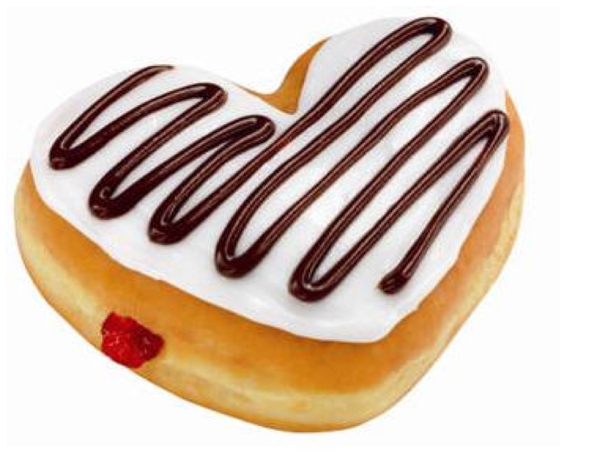 Nothing like adding a bit of personality and flare to even the smallest element of your day- this bride and groom had a "skater" themed wedding mixed with bits of elegance. This dessert plate displays that perfectly!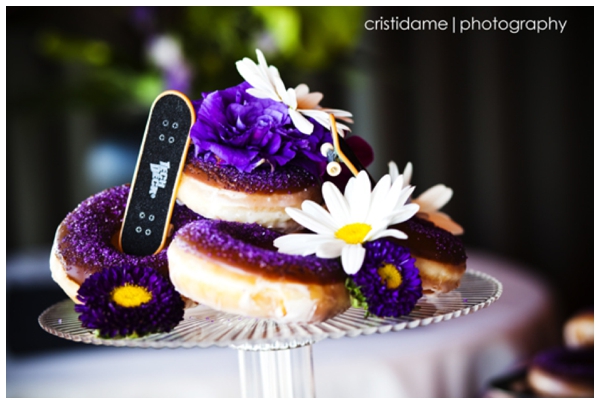 Try to think outside the box when it comes to the desserts you'll serve on your wedding day. You can be as traditional or as unique as YOU want to be! Your guests will love being surprised with something new!