If you're like many brides and grooms, you might actually be looking forward to the honeymoon more than the wedding day! Why? Because the wedding day can represent a lot of stress, time and ick.. work! But the honeymoon is your reward for surviving all the mayhem that ensues whilst planning the perfect wedding day.  The wedding is over in a matter of 1-3 days depending on how big your celebration is, and the honeymoon will usually last much longer! So how do you figure out what the ULTIMATE honeymoon is? Just like your wedding- it all depends on you!  Here at Forevermore Events, we offer some simple tips to help you decide which type of honeymoon will suit you best and how to make it a fabulous experience for you and your special someone!
The relaxation vacation: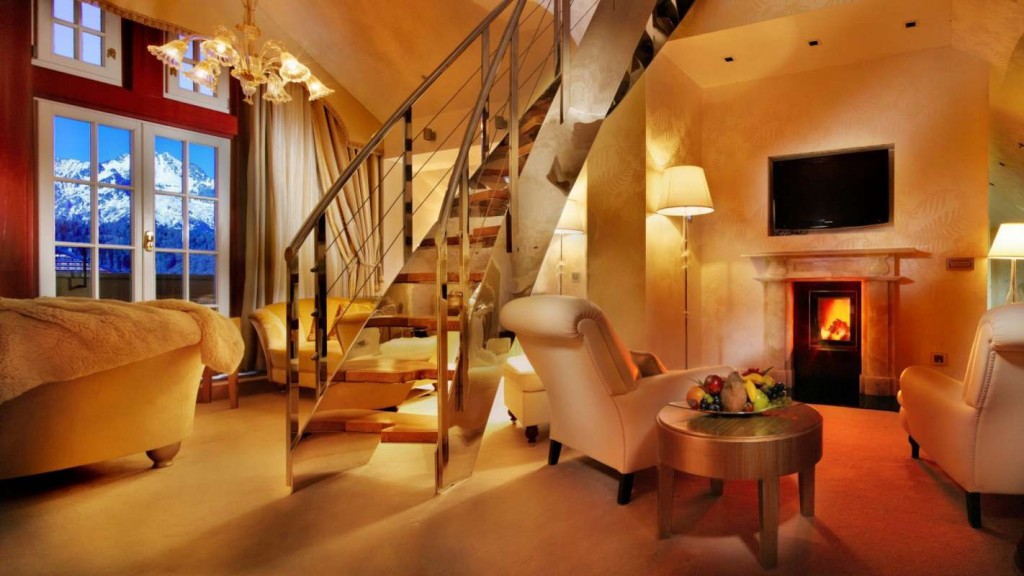 This is just as it sounds- you find somewhere secluded and quiet with hardly any tourist attractions and no chance of running into people you know.  You hole up in a cozy room or beachfront paradise, depending on preference and season and just chill.  No time restraints, plans or schedules. Just come what may peace and quiet and the presence of your love! Go somewhere like a lakeside or snowy cabin where you can even prepare your own meals and not have to go out to eat for every meal. Or stay at an all inclusive resort where you never have to leave the grounds to get everything you need!  If this sounds appealing to you- you probably don't need to spend a whole lot in the end, just keep it simple and focus on the solitude of wherever you go! (And your new spouse of course)
The adventurous rendezvous: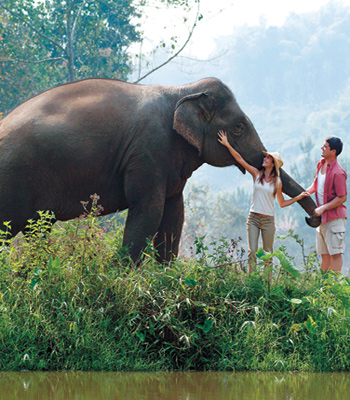 This is for those who are not at all slowed down by the hustle and bustle of the big day and you're all about not sitting still! Going to places where you can have multiple adventures and sights to see is the perfect choice for you! A trip backpacking through Europe, cruising through the Greek Isles, or a hiking and camping trip in a new spot you've never seen is ideal for the curious soul.  It might be more relaxing for you to not be sitting still than to stare at each other all day.  If you have strong common interests like art or the great outdoors, plan something you've been dying to do or see and do it together! You'll have awesome stories to tell and maybe more interesting pictures to show to friends and family than say the relaxer named above. Make sure with this type of trip you're well planned and prepared with passports, and know the ins and outs of where you're going so you won't have any surprises that force the wrong types of adventures upon you and your bride/groom.
The staycation: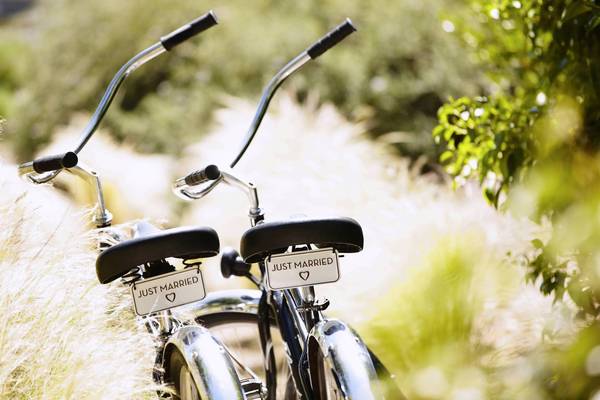 Perhaps your budget is limited after splurging on guest gifts or the designer dress you were determined to have. You can't always count on a large sum of money to come from guests and might need to plan ahead for some of the more extravagant honeymoons, so you decide a one year anniversary trip will be more fitting but still want to have some alone time right after the nuptials. Plan something local and explore aspects of your own backyard you've never seen, or places you both love and know you'll enjoy! If you know anyone who owns a cabin or beach home, ask if they'd be willing to let you stay for a few days.  Or get a nice room in town and pretend you're far away and enjoy ordering room service and getting an in-room massage! Sometimes just being away from home can feel like a great vacation, and you won't have the stress of traveling right after your wedding! It's a great time to try that new restaurant you've been wanting to go to, or seeing what visitors do when they come to your town!
Whatever you decide- don't let it end up like the popular flick "Just Married" where the couple has two different ideas of what their honeymoon should entail and come home ready for divorce!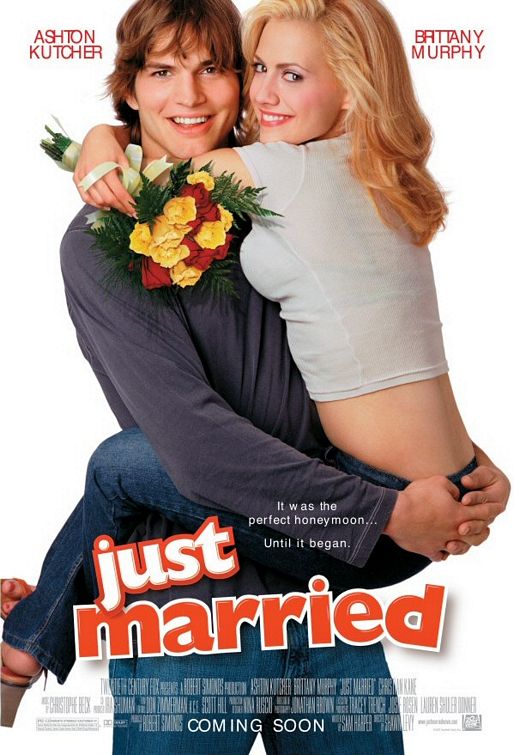 Honeymoons can be stressful more than fun in some instances and communicating with your sweetie what is ideal for them and coming to a compromise will prevent a lot of undue stress. If he's really big into adventures and you just want to relax, go on a cruise and promise you'll do his excursions if he spends a few days relaxing while at sea and treating you to a day in the spa! Also- good planning can go a LONG way. Make sure you give yourself some wiggle room between flights and boarding a cruise ship for example. And if you're wedding reception ends at 10 p.m. try not to schedule a flight for 5 a.m. the next morning. You'll really want that sleep! Here are a few more tips to help when planning whatever you decide to do:
Purchase travel insurance.  This is never an expense to withhold on.  Should ANYTHING go wrong, you will have the peace of mind you need! Make sure you read the coverage, sometimes purchasing directly through a vacation planner or cruise line is better than through a booking site like Travelocity, where they have more exclusions.
Have some backup plans.  Should a gigantic storm or delay cause your flight to be canceled, don't stare blankly wondering what you will do now! Lots of times having a backup plan will save you lots of money. Have the phone numbers for your reservations and insurance handy so you can make proper changes.  See what your options are before doing anything drastic.  If you can only take a certain amount of time off and HAVE to use your time off now, it is important that you have something up your sleeve you can pull together last minute rather than go home and feel bad.  And let others know your situation, lots of times gate agents or employees will be a lot more accommodating to those traveling for special reasons!
For many, this will be the first vacation you spend just the two of you. Remember the camera, limit your internet time, disconnect from reality and focus on the joys of your new married life!  If you have a great sense of humor about things, no matter what comes your way you'll have the time of your lives!