We are so honored and thrilled to be featured in the current issue of Bridal Guide Magazine!  We had the opportunity to work with Kristy Rice at  Momental Designs who, with our help in Southern Utah, brought together an amazing team of vendors to create an awe-inspiring sepia toned shoot.  We are excited to share our favorite images after almost a year and a half!  It is always so fun to see our work in print and absolutely loved working on this shoot! Enjoy!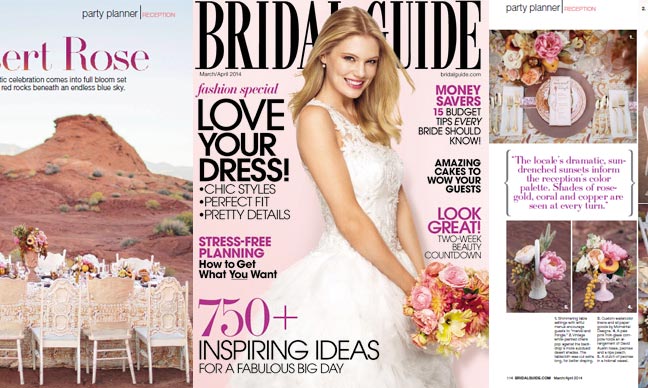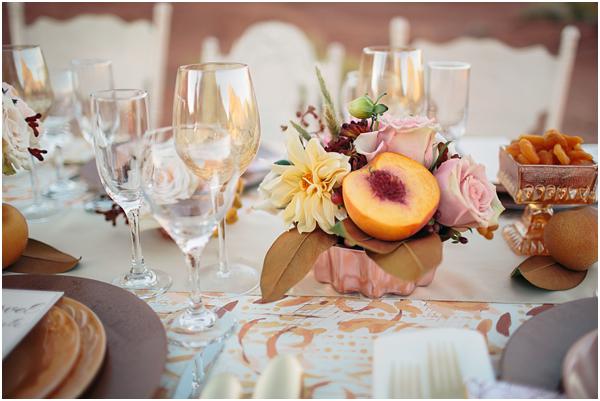 What better way to tie in a color theme than to use neutral toned fruit to add even more dimension and beauty to a table scape?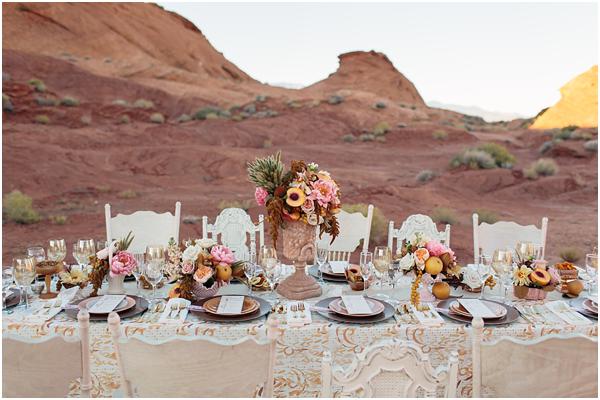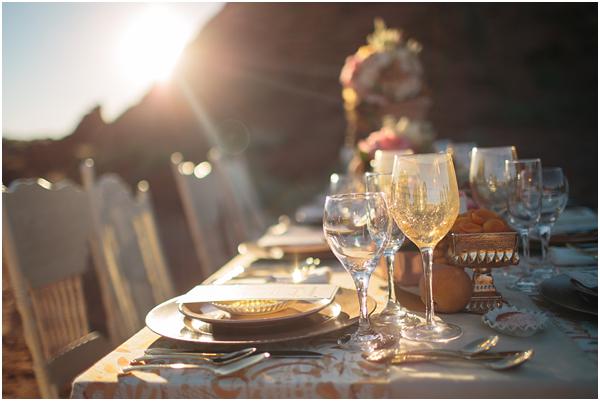 Absolutely adore these paper details that were hand crafted!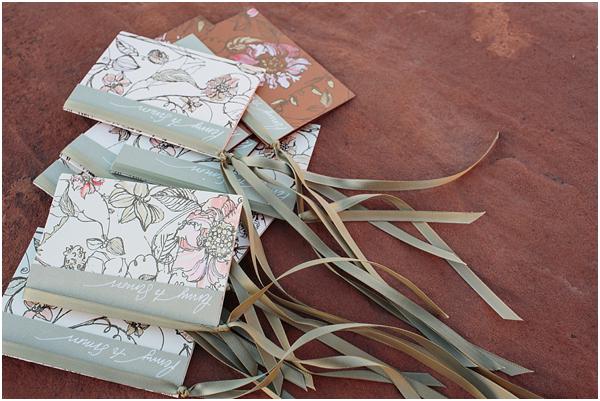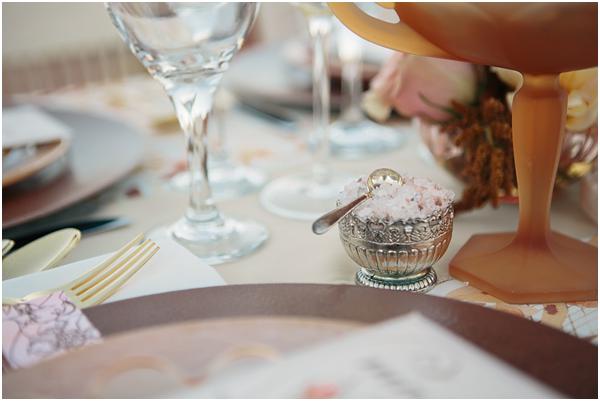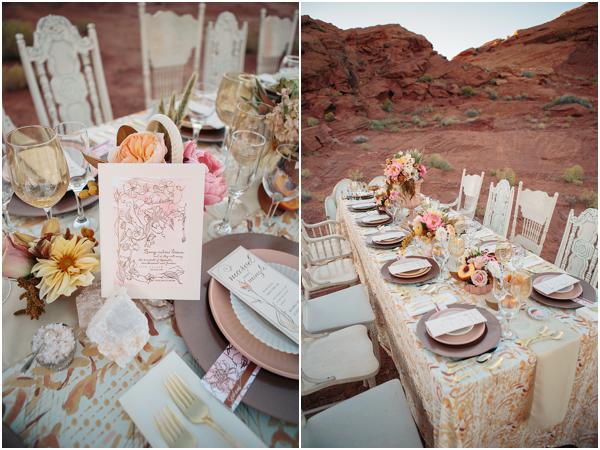 The warm sunlight and red rock were the perfect setting for this styled shoot and we can't imagine a better place to capture gorgeous reds and oranges!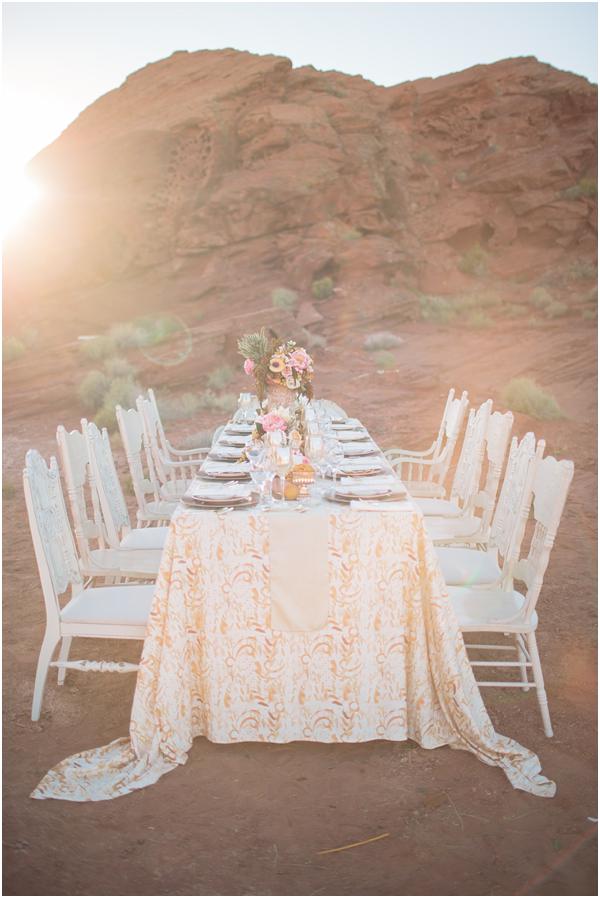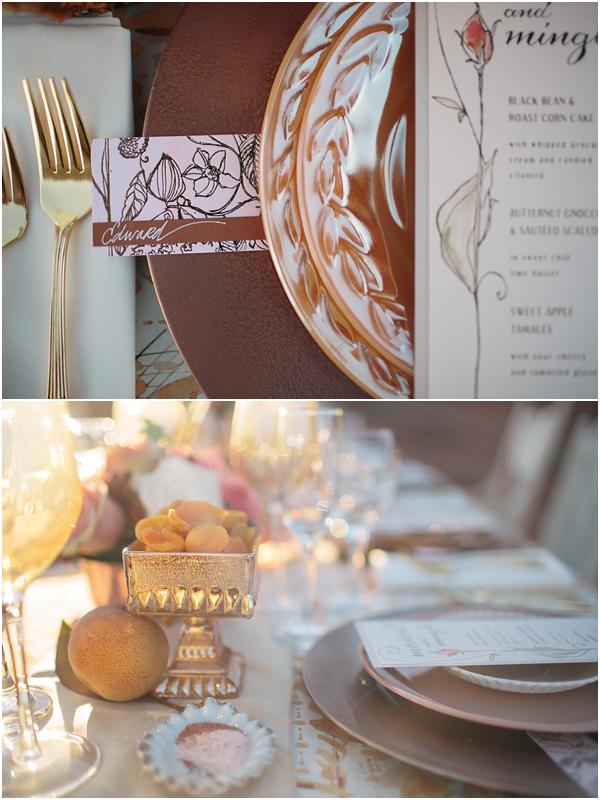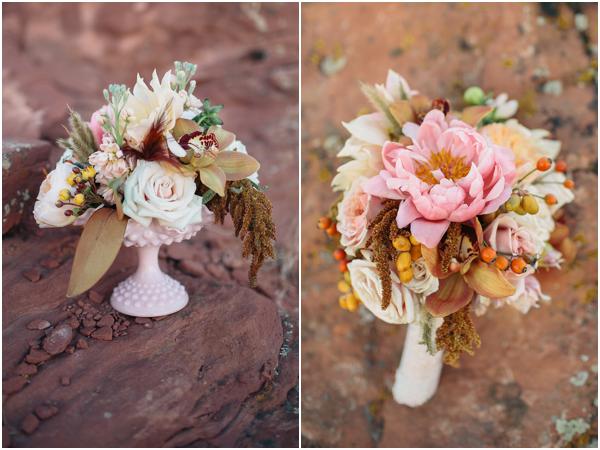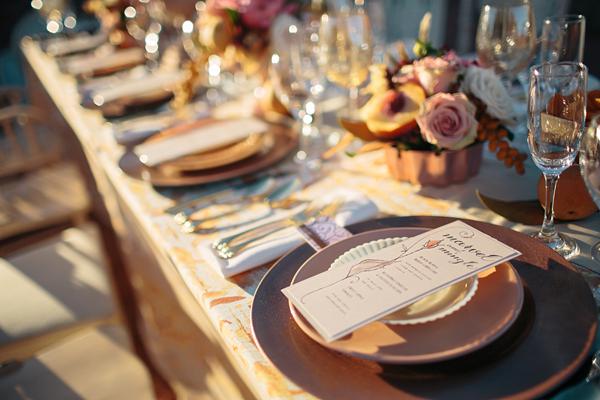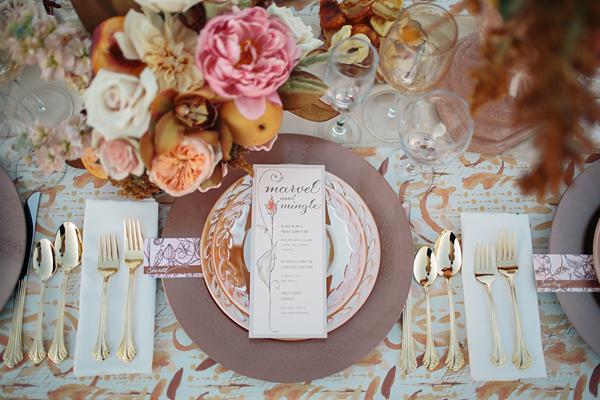 25 Main did a fabulous job with these ombre iced cupcakes!
Can we say swoon over this amazing luscious floral scarf?! Bloomers really outdid themselves with all the
floral accents and details!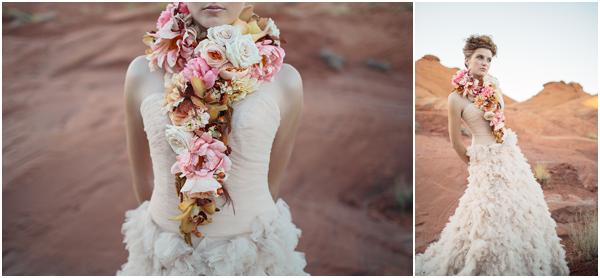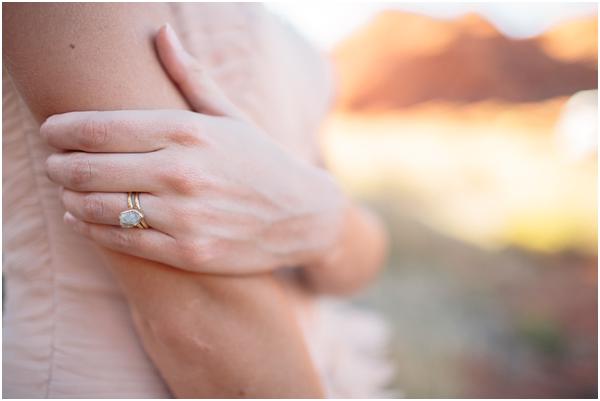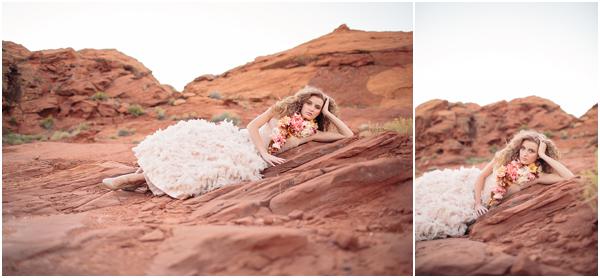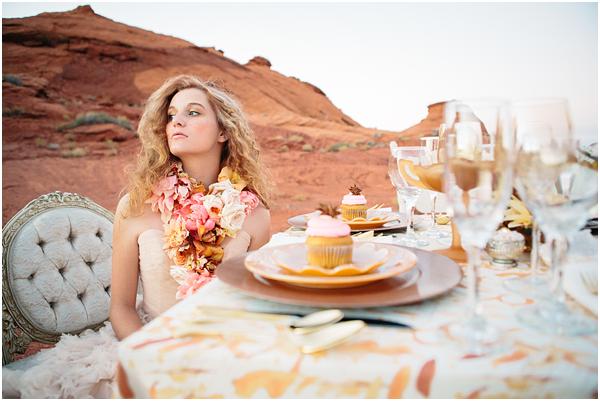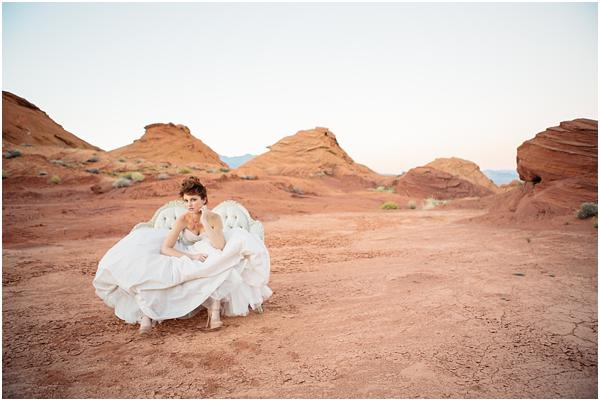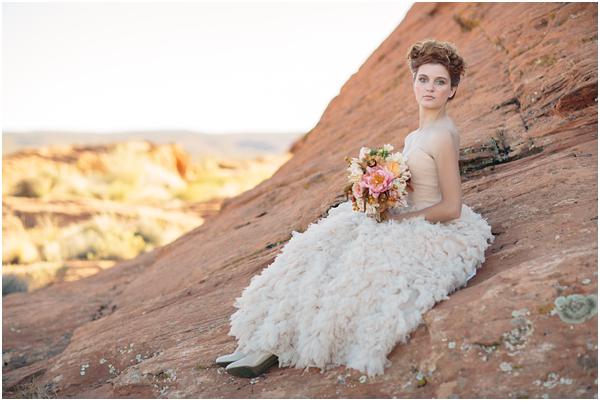 Kristy hand painted this beautiful design on our model's neck!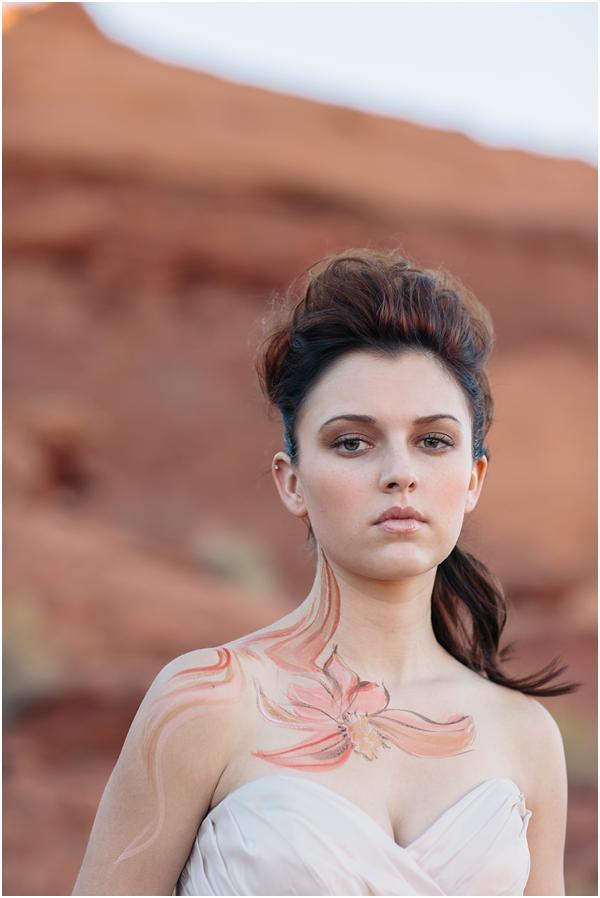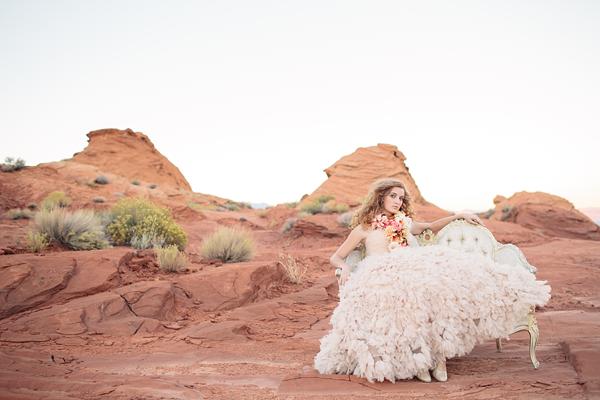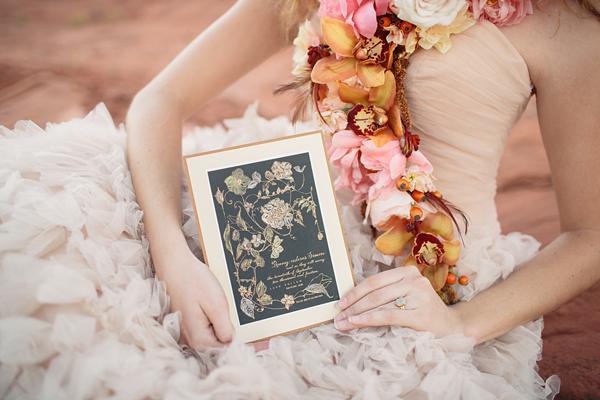 Styling, Stationery, Custom Linens, Concept – Momental Designs   
Production and Design  – Forevermore Events
Photography – With Love and  Embers
Floral – Bloomers
Gowns – Wattters
Hair and Makeup– Julie Thomas
Calligraphy – Moya Minns
Vintage Rentals – Big Day Vintage
Sweets – Carly at 25 Main