The guestbook is an element of weddings that has certainly come a long way over the years!  Gone are the standard guest sign in books with boring lines on pages.  Now couples are being inventive, fresh and fun when it comes to commemorating who attended their nuptials! We found some really unique and fun ideas and wanted to share a few that we have participated in over this past year!
Rebecca and Luke displayed a beautiful painting on which guests could leave messages and sign their name. A fun work of art for the couple to display long after the wedding is over!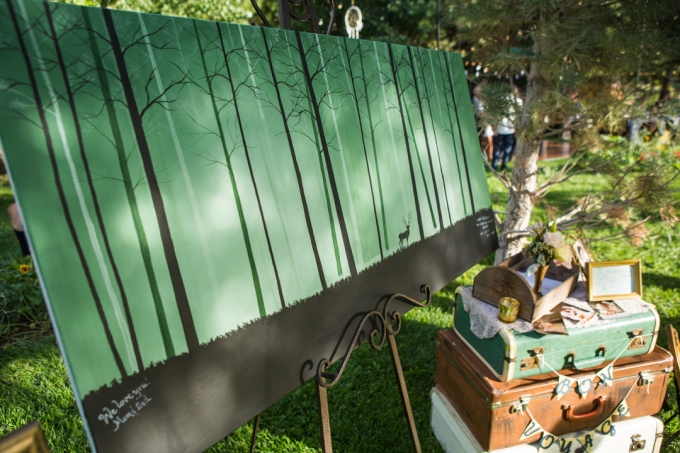 Mike and Erika displayed a "Wedding Tree" on which guests added leaves by fingerprinting the branches and then signed their names. Also a fun work of art!
Josi and Cabe had their guests sign their name on their birthdays on this fun calendar. Great way to remember each of your guests and stay ahead of birthday cards!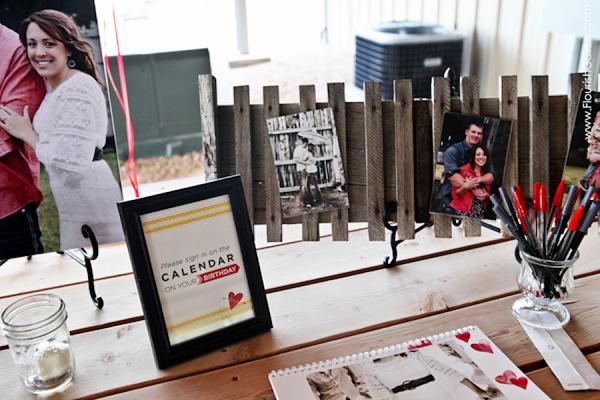 Here are some fun ideas we found on the web: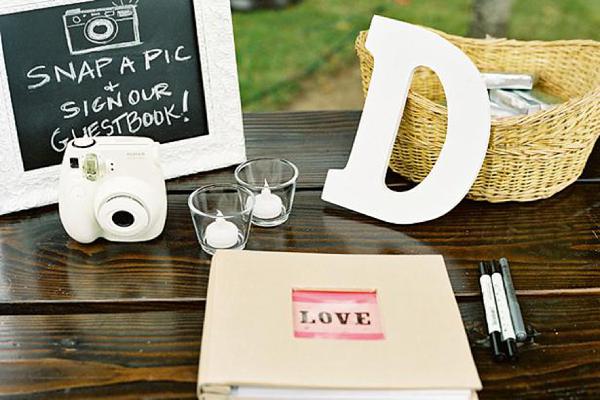 How fun to use a wine bottle for guests to sign! Easy to display on a shelf later.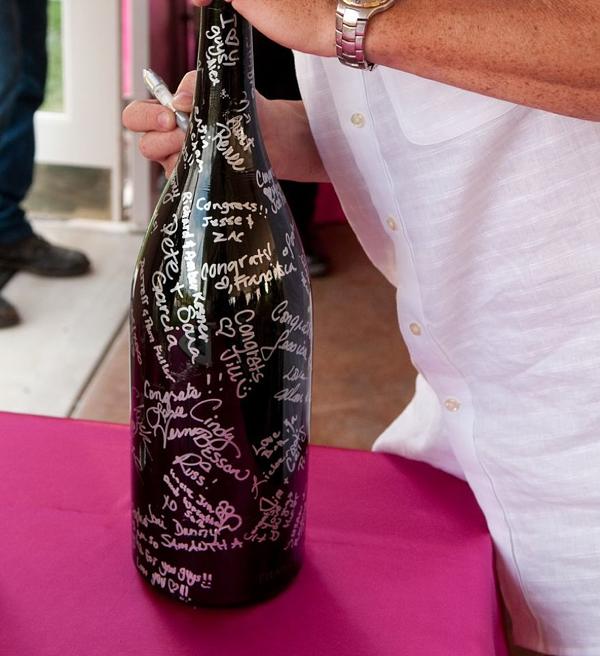 And while we're at it why not the corks as well?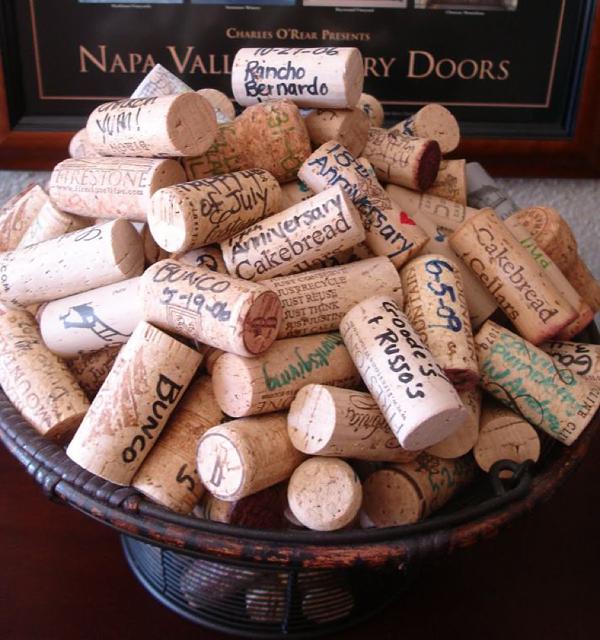 This is a great idea for the vintage themed wedding.  A vintage typewriter for guests to write a little note!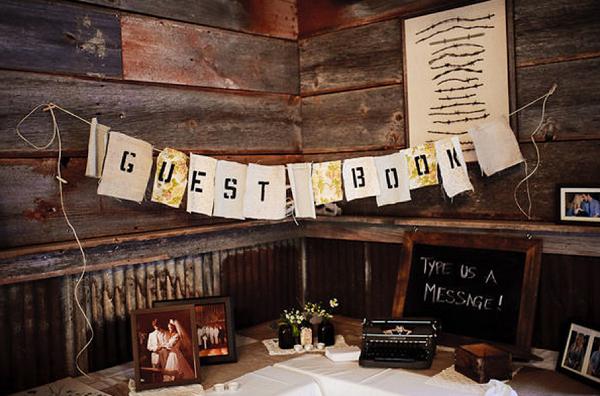 Puzzle pieces and throw pillows- why not?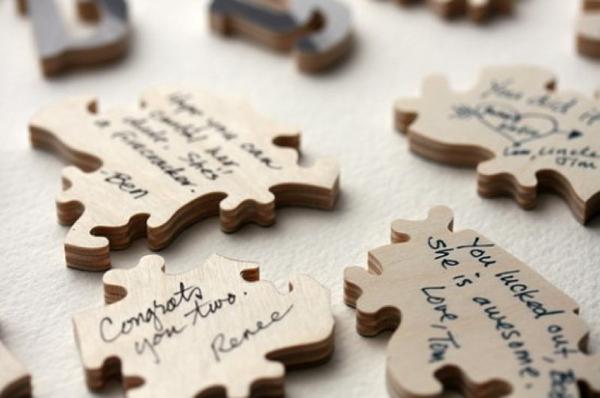 Source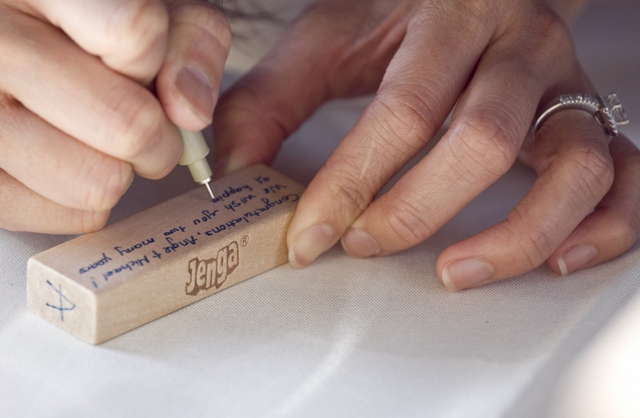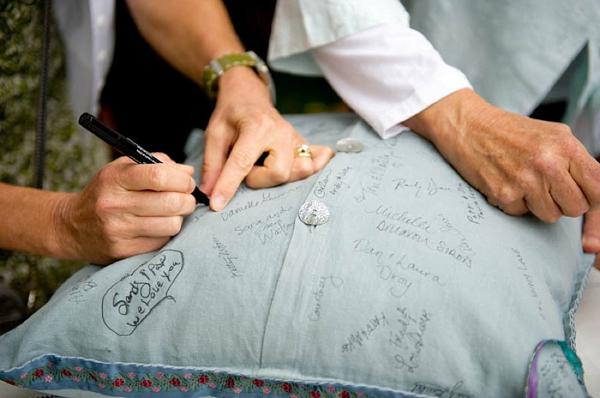 Great idea for the rustic wedding!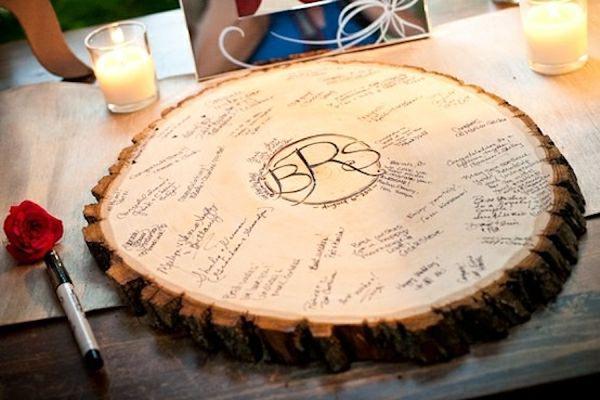 Source
And if you're looking to add a piece of furniture to your new place- this is also a fun one!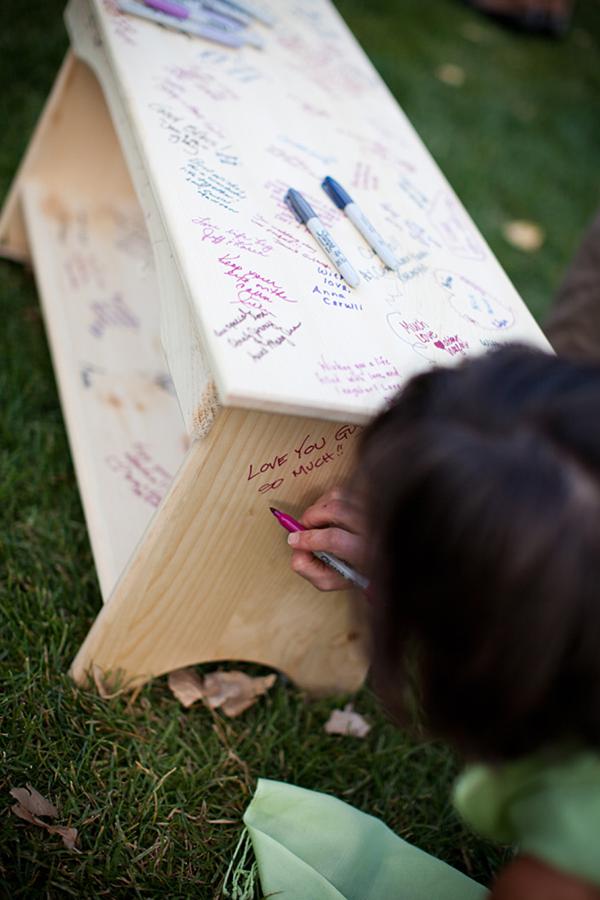 As is the case with all wedding details, there is really no right or wrong! Use your creativity, think of aspects of yourselves that would be fun to implement into this wedding tradition! Having a beach wedding, or just love surfing? This is a fun one!
Maybe you're in a band or play the guitar! Or maybe you just collect instruments! Why not add to the collection?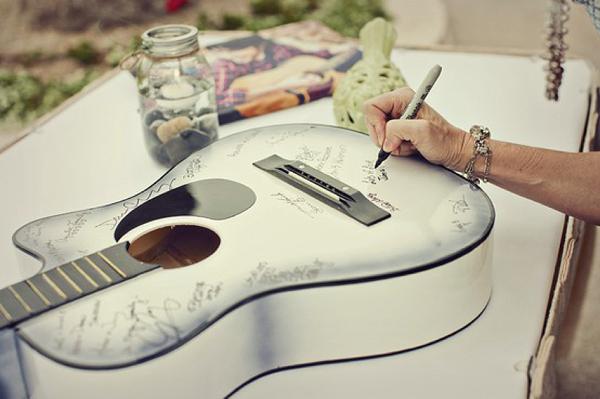 Some of these seemingly small details can be the very things your guests will remember the most about your special day! So have fun with it!