Happy Friday and welcome to our second blog post of the week!
Yes, you read that right. This week we decided to treat our readers to two incredible real wedding posts, both of which were in Zion National Park and featured in Southern Utah Bride Magazine.
The one posted on Monday was from the 2015 issue and the one today is from the 2016 issue.
If you haven't read the one from Monday, there is a link at the end of this blog post!

Our couple, Kelly and John, absolutely love the outdoors, especially National Parks, so of course Zion was the perfect fit for them!
Their beautiful invitation set by Momental Design completely got their guests excited about the location as well.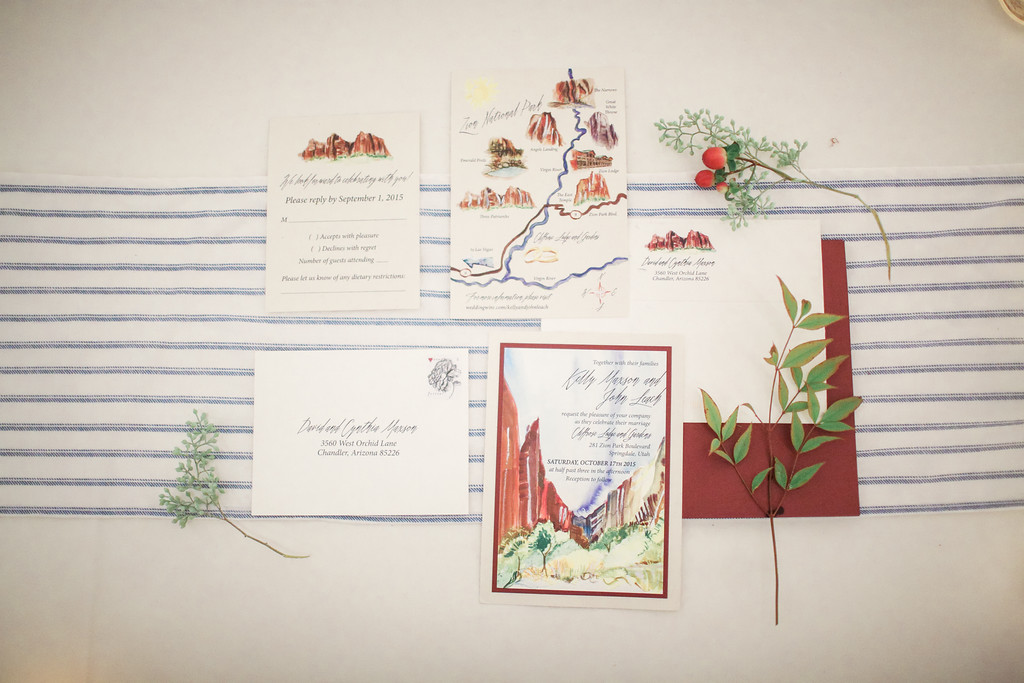 When it came to choose the exact place within Zion to be married, Kelly and John decided on the Cliffrose Lodge & Gardens.
With five acres of manicured lawns, an outdoor ceremony was a no brainer.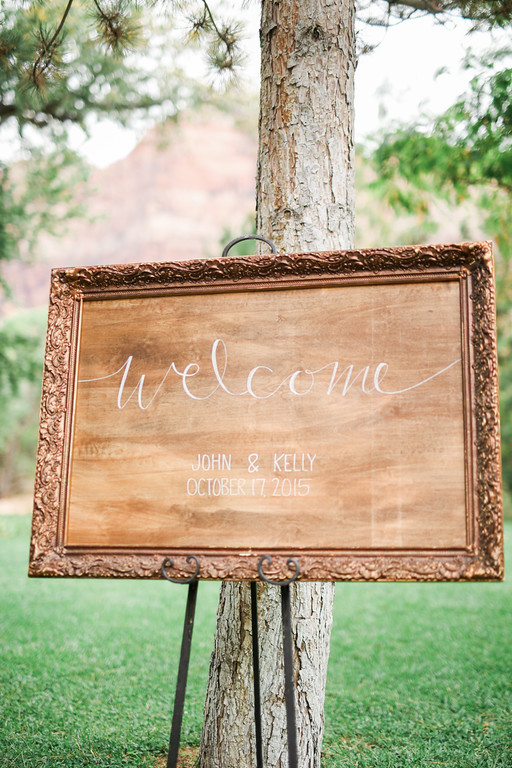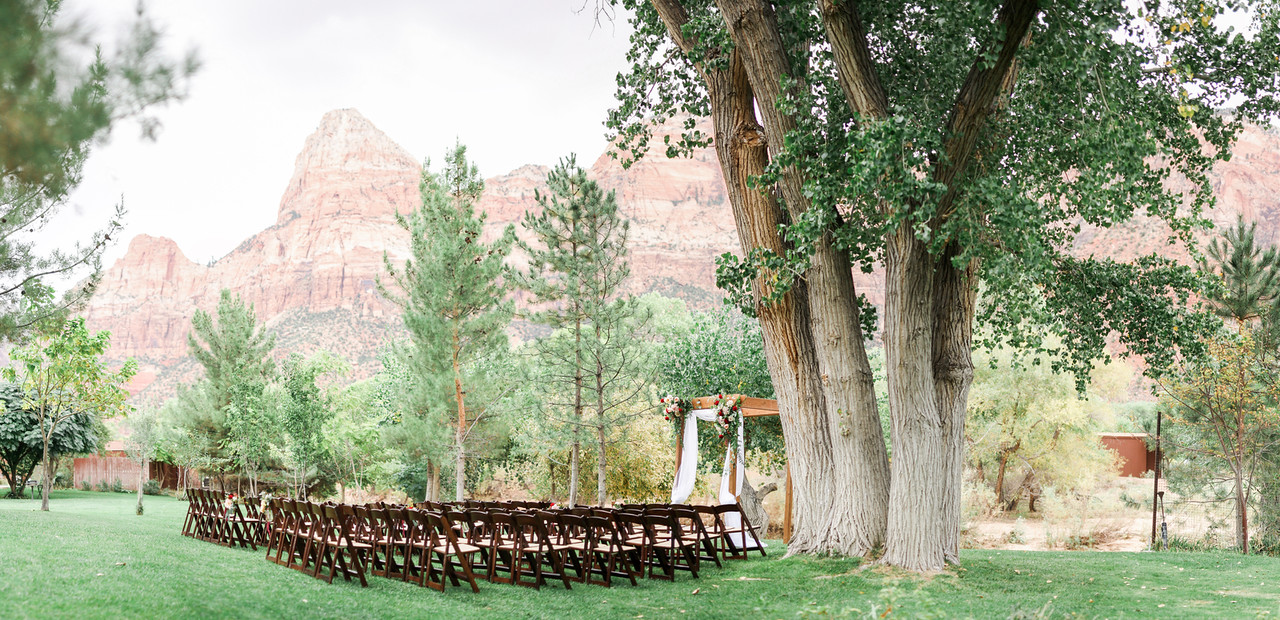 Having the people closest to you with you on your wedding day means the world!
Kelly wanted her girls with her while she was getting ready.
These personal hangers for the Bride and Bridesmaids' dresses were such an adorable touch.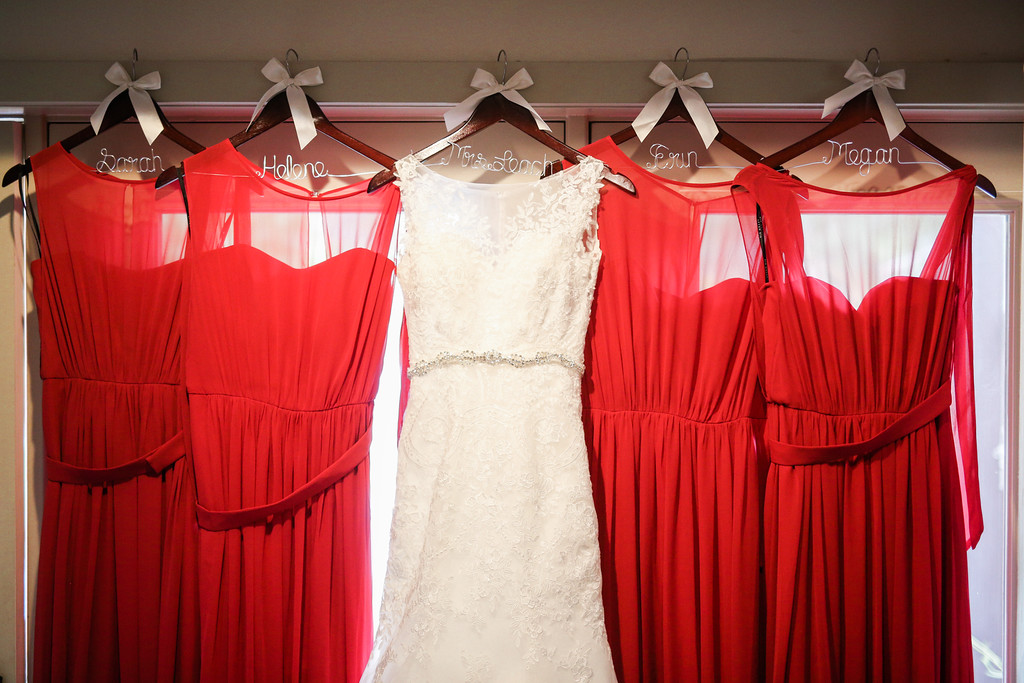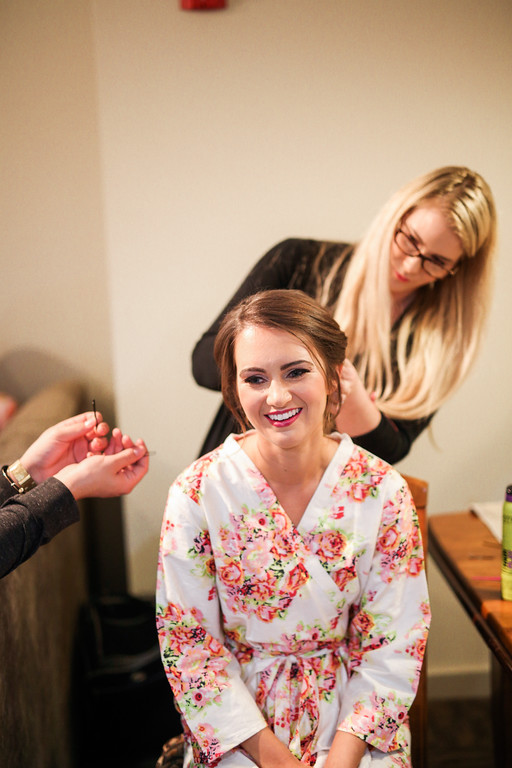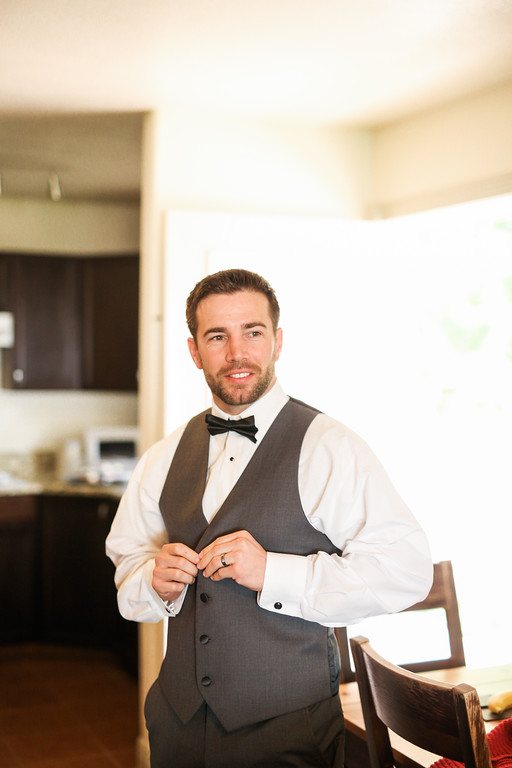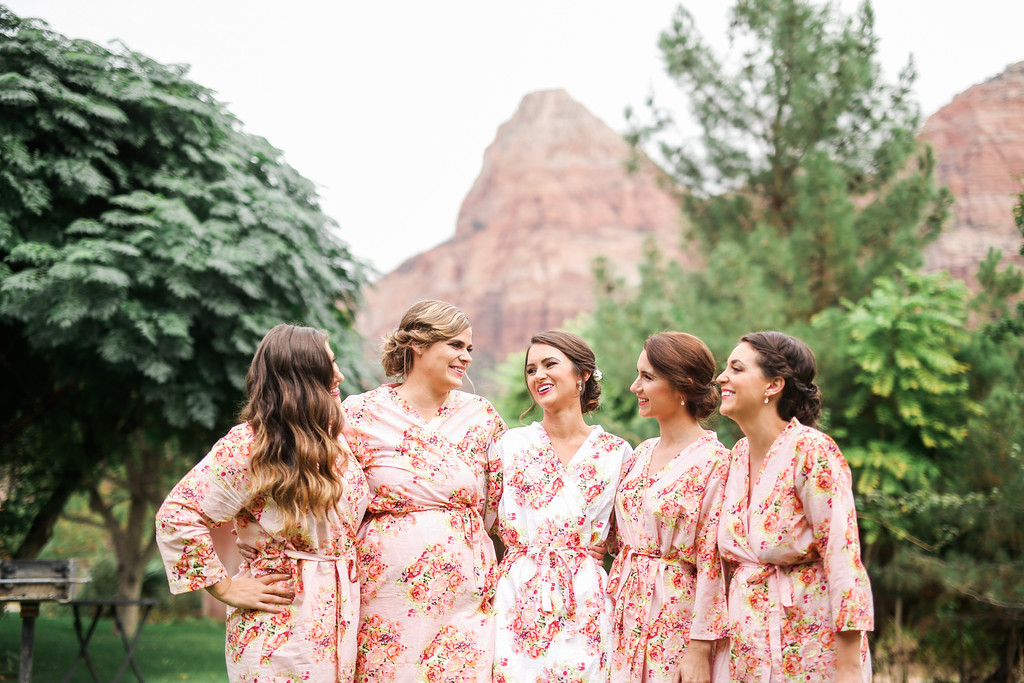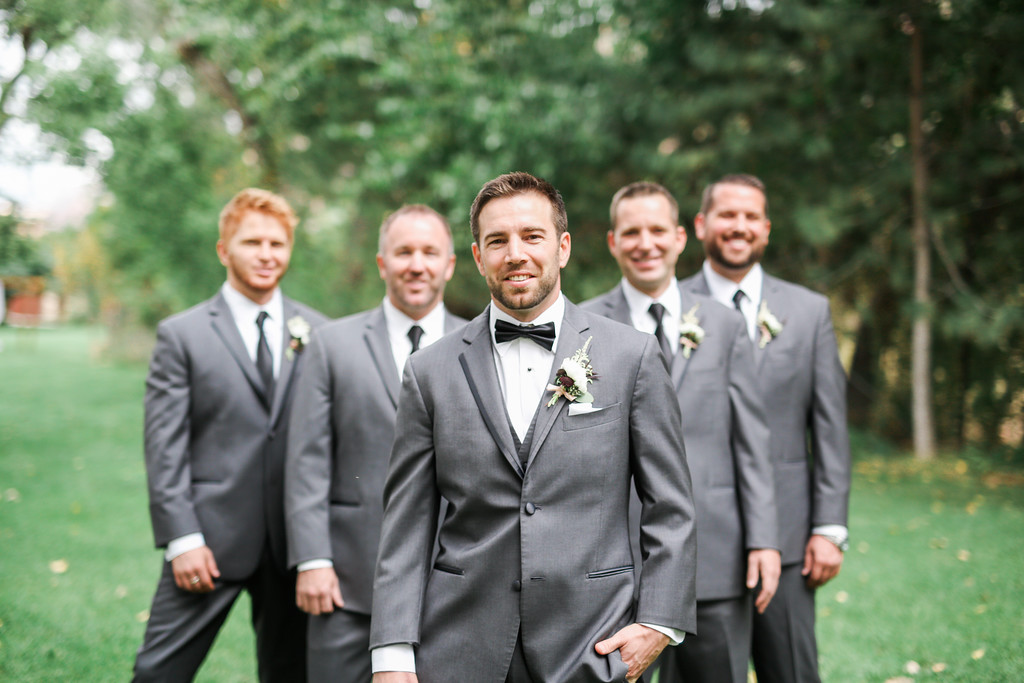 When it came time for the ceremony, everyone grabbed a cone of dried lavender made from vintage dentistry textbook pages, a blanket to keep cozy, and made sure to snap a photo at the photo booth before taking their seat.
Backing up to the part about vintage dentistry textbook pages, Kelly and John met at dental school so we found the prettiest little way to incorporate the start of their love story!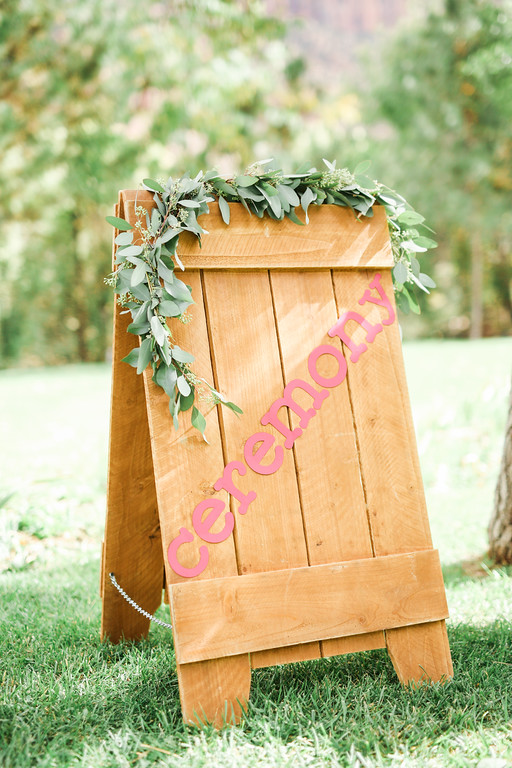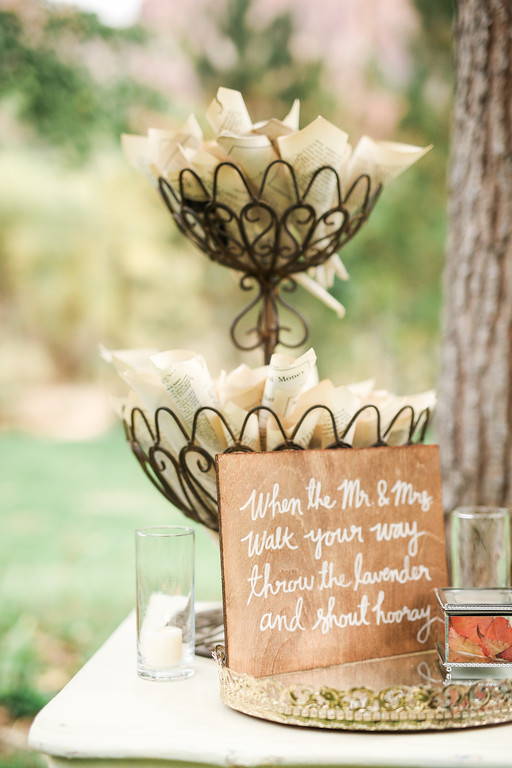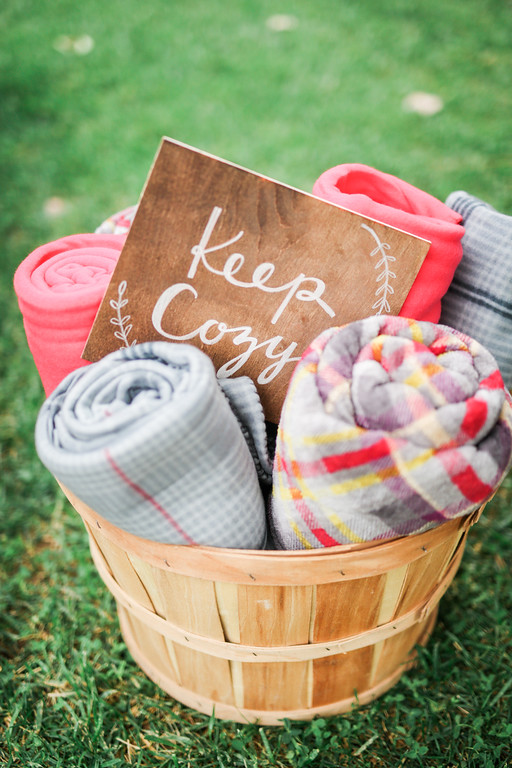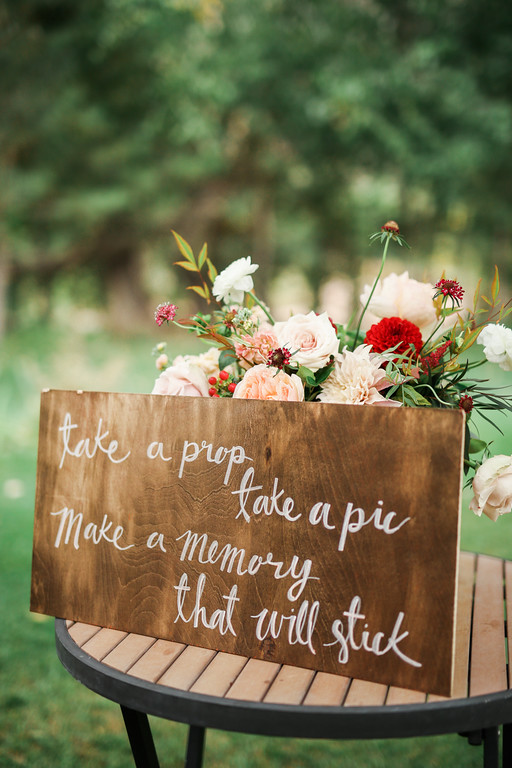 We believe that no wedding is complete without a dapper young ring bearer and smiley flower girl making the way for the bride's moment down the aisle.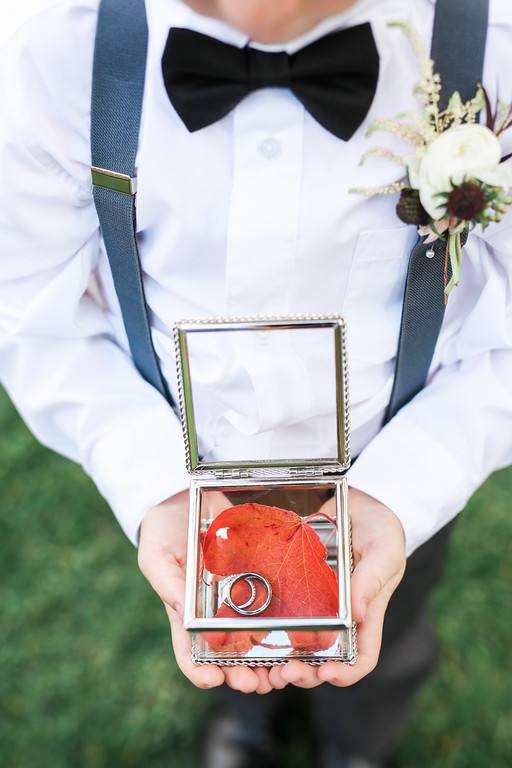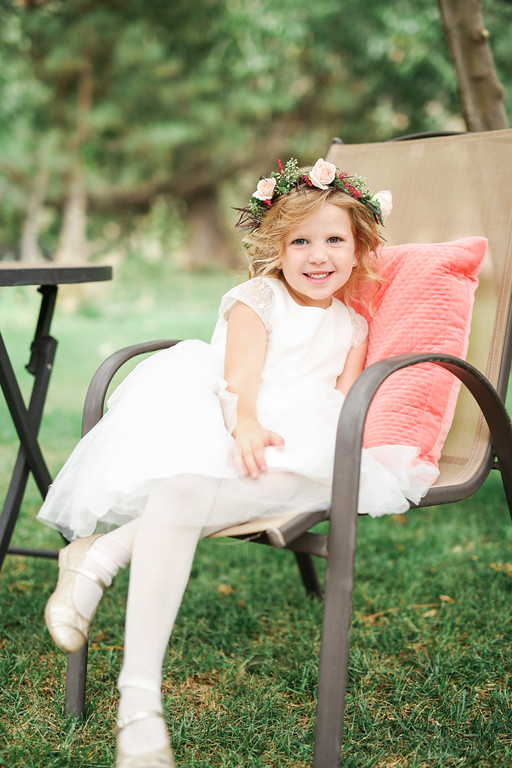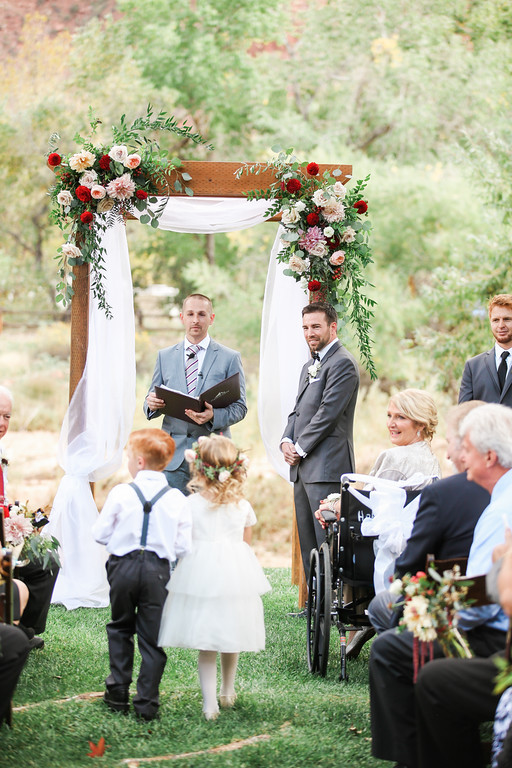 Sealing their ceremony with their first kiss as bride and groom, the couple was ready to celebrate!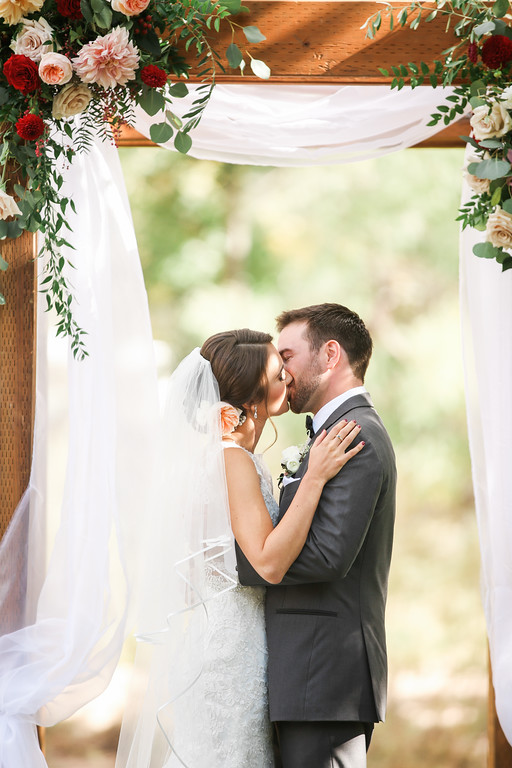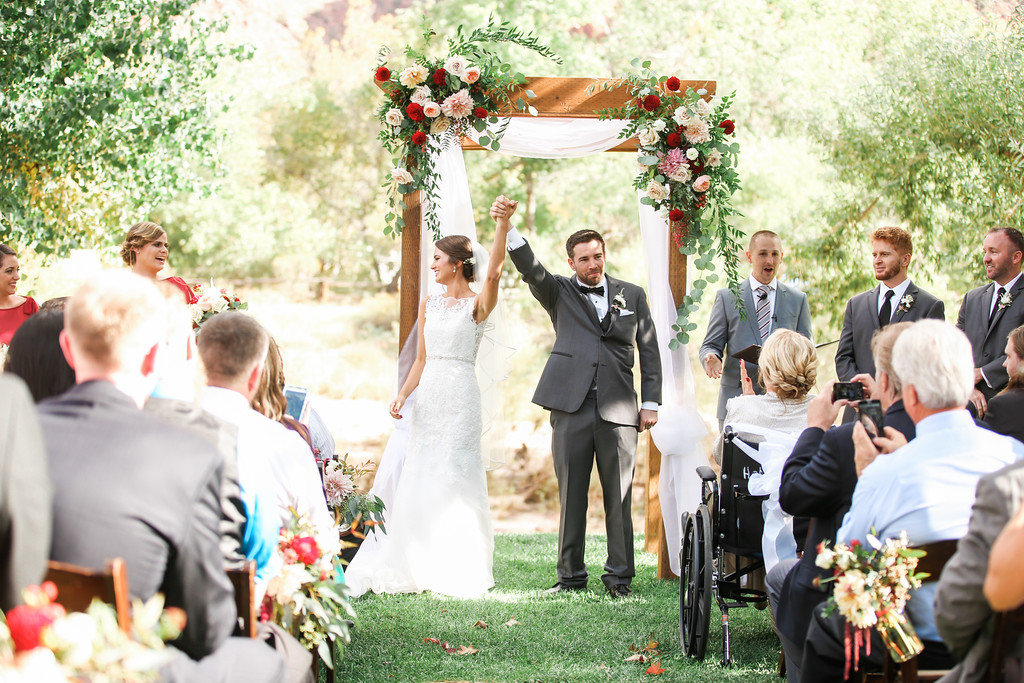 Originally, Kelly and John had wanted their reception outside as well until, within a few days of their wedding, the forecast showed rain.
The Bride shared with Southern Utah Bride Magazine that "Forevermore Events and Bloomers did an incredible job putting together the most beautiful tent with lights and hanging greenery. I can't thank them enough for going above and beyond to make sure the tent was perfect and the day was still flawless. My guests complimented the tent all night and thought it added even more elegance and formality to the setting."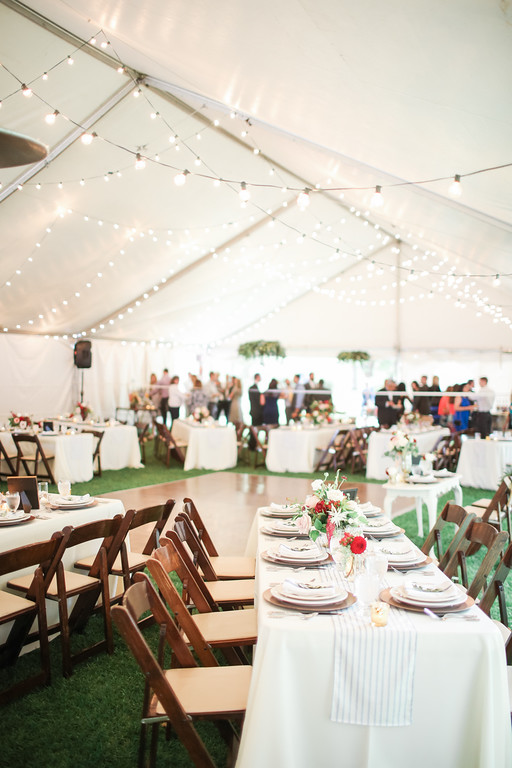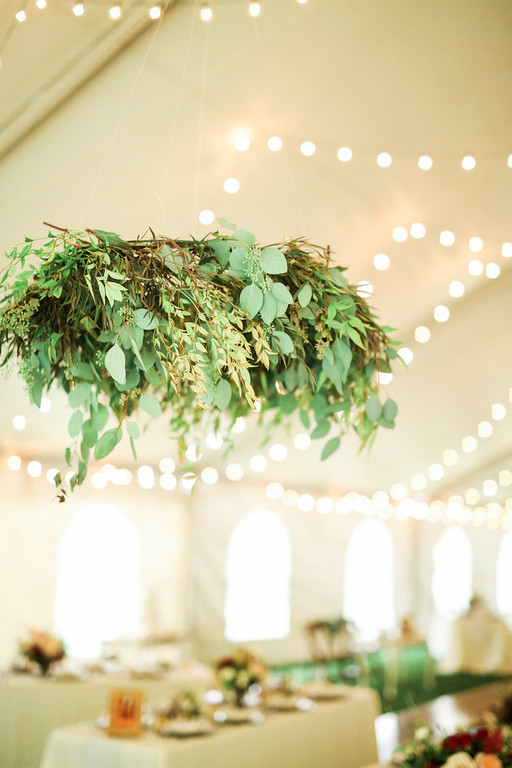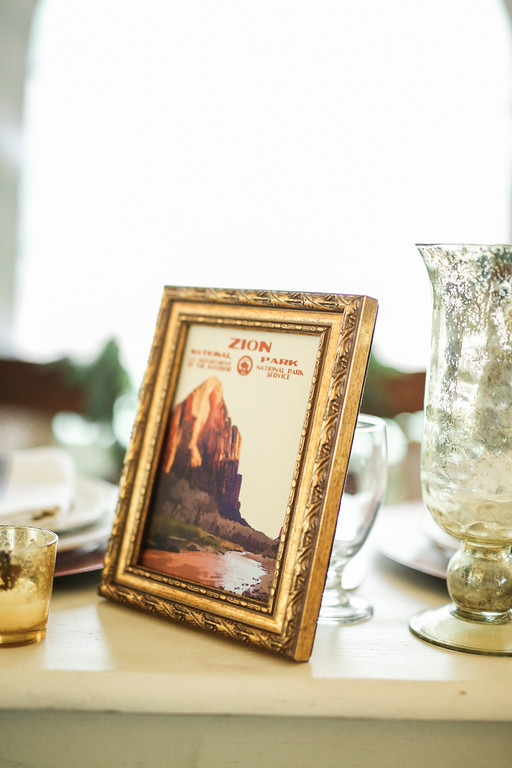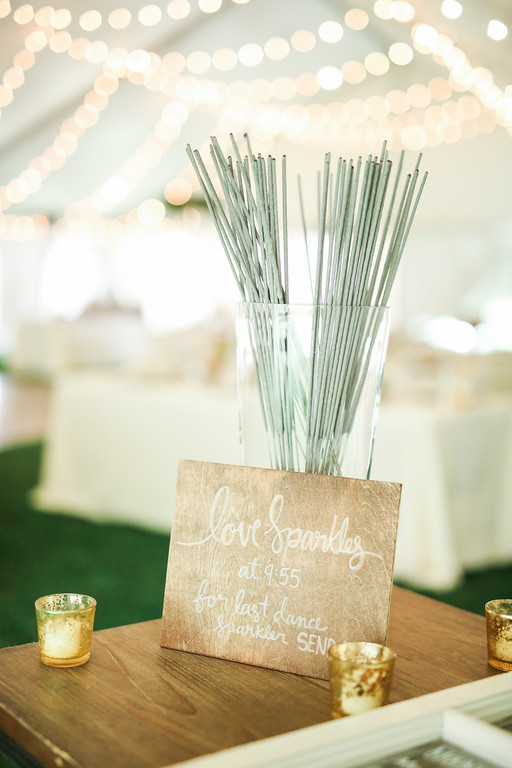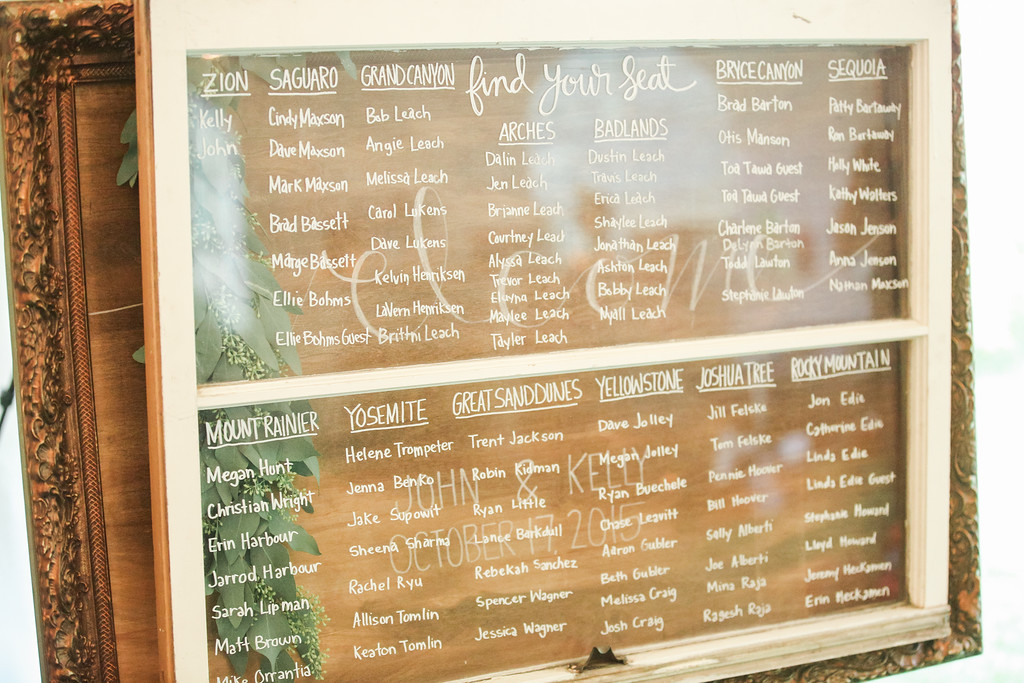 Kitchen 435 provided the tastiest food throughout the night!
The evening started off with appetizers of artichoke dip and chips, mini grilled cheeses with tomato basil shooters, and a sweet fruit platter.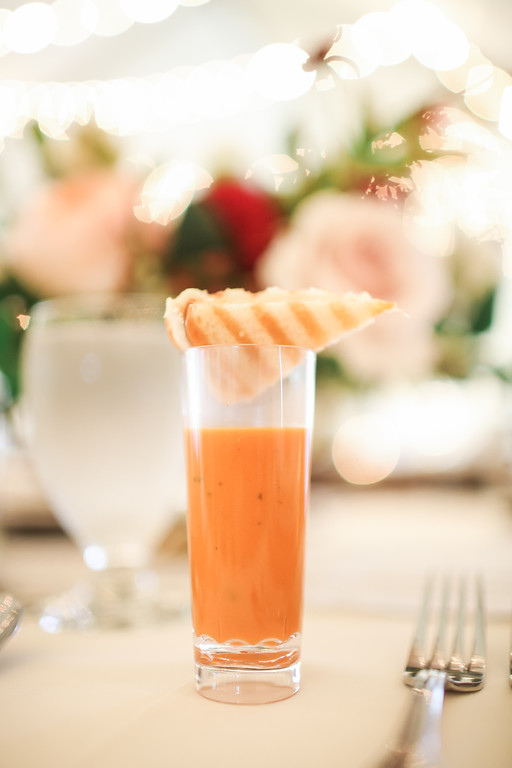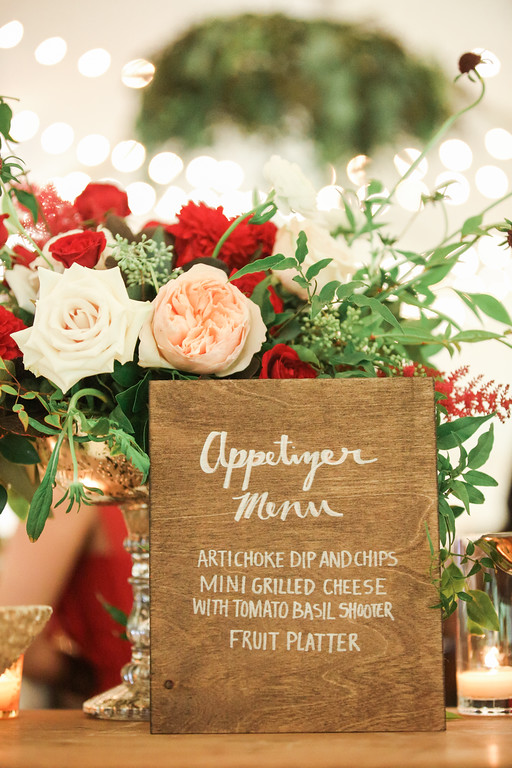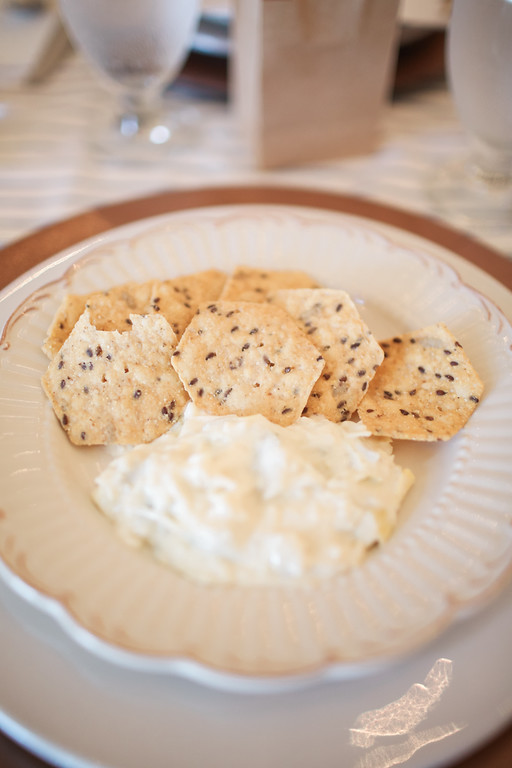 A variety of drink options were available to quench everyone's thirst.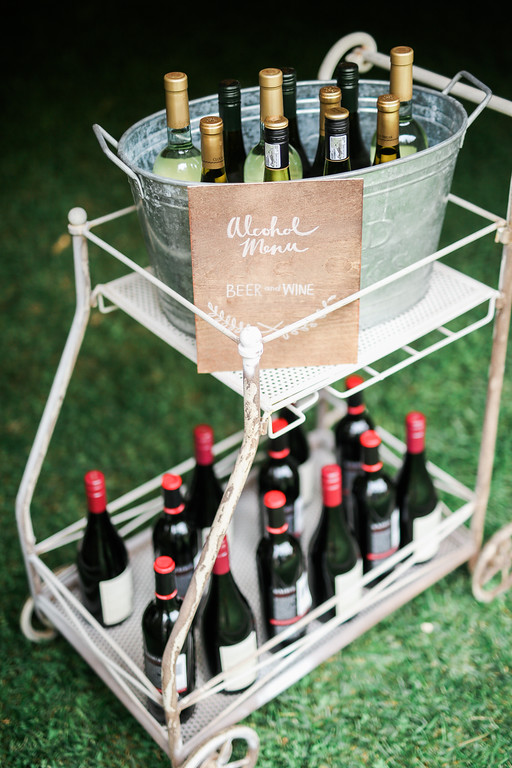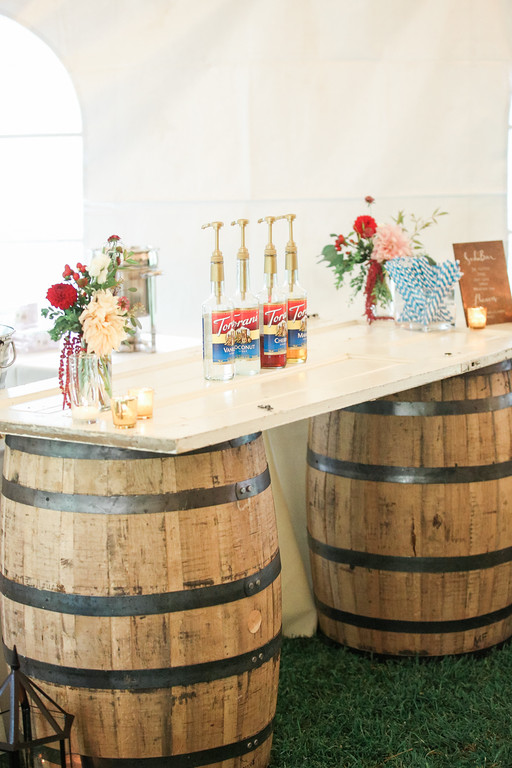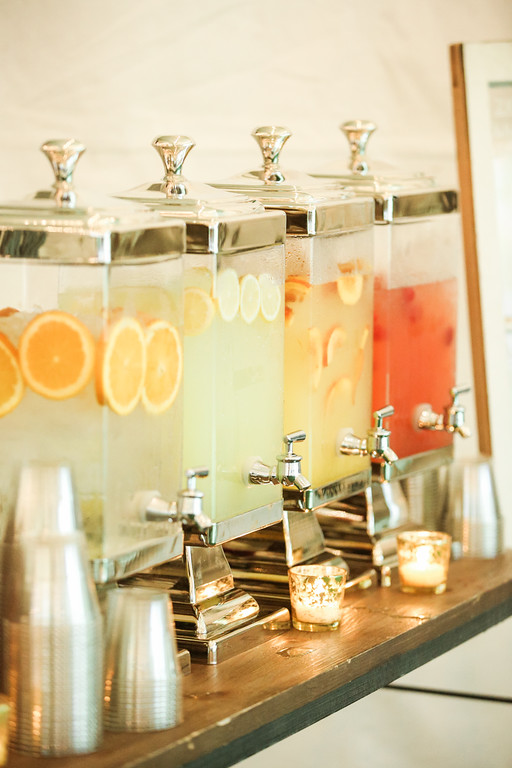 Before Kelly and John sat down as Mr. and Mrs., they grabbed their plates and dished up with their guests.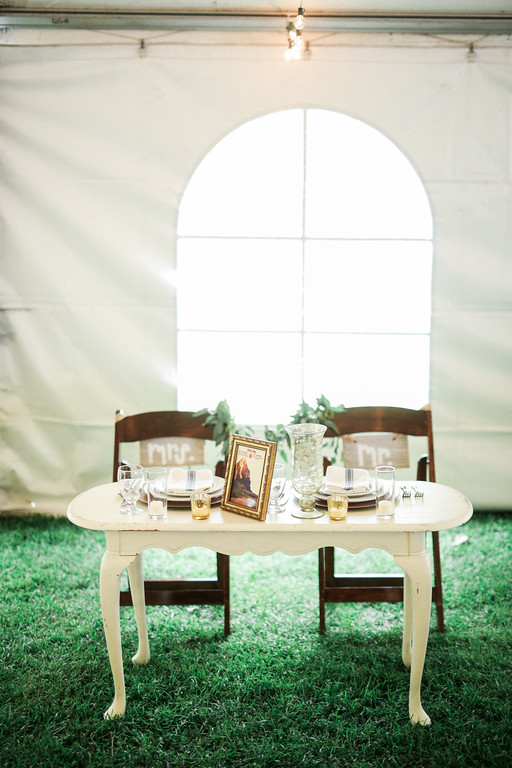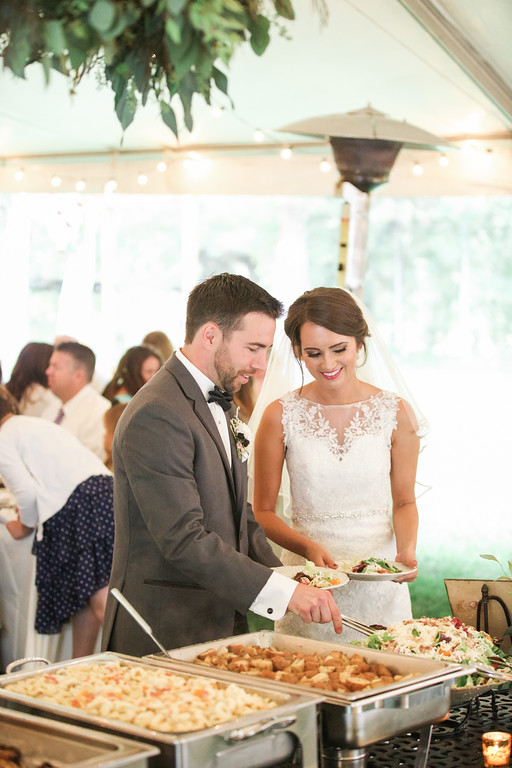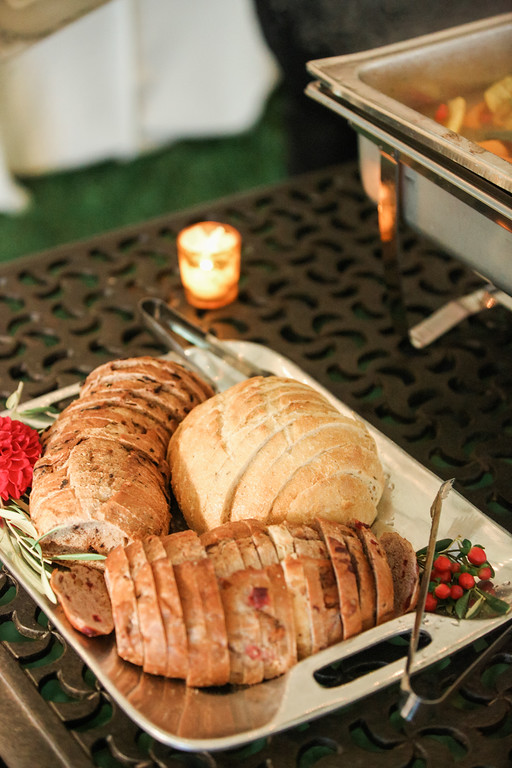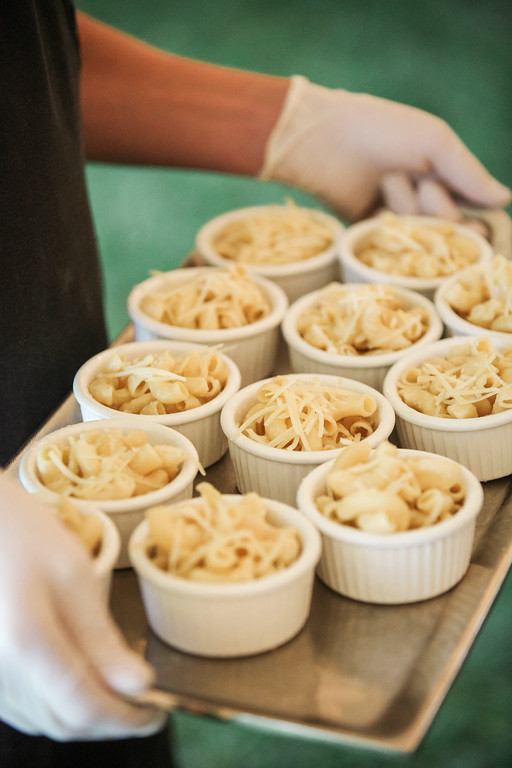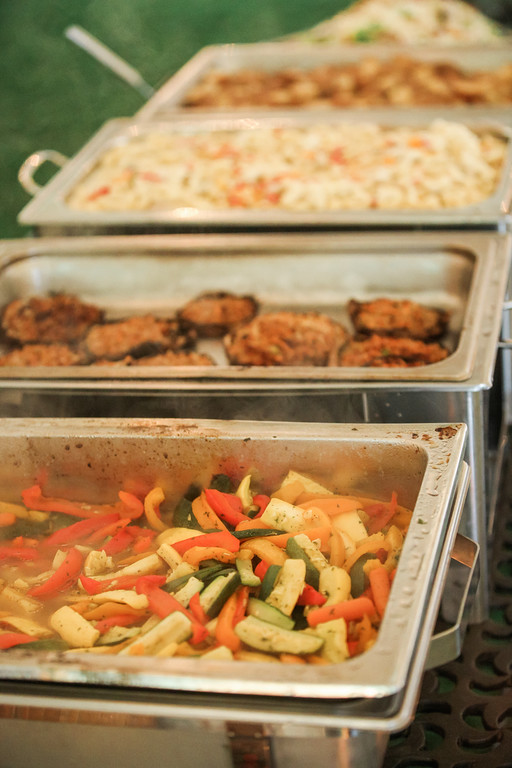 Even after everyone was happily full there was still obvious room for the delicious cake Cupcakes by Julie made.
Kelly and John's cake topper "You're My Greatest Adventure" spoke volumes about the couple's sweet love and wonderful future they would have together.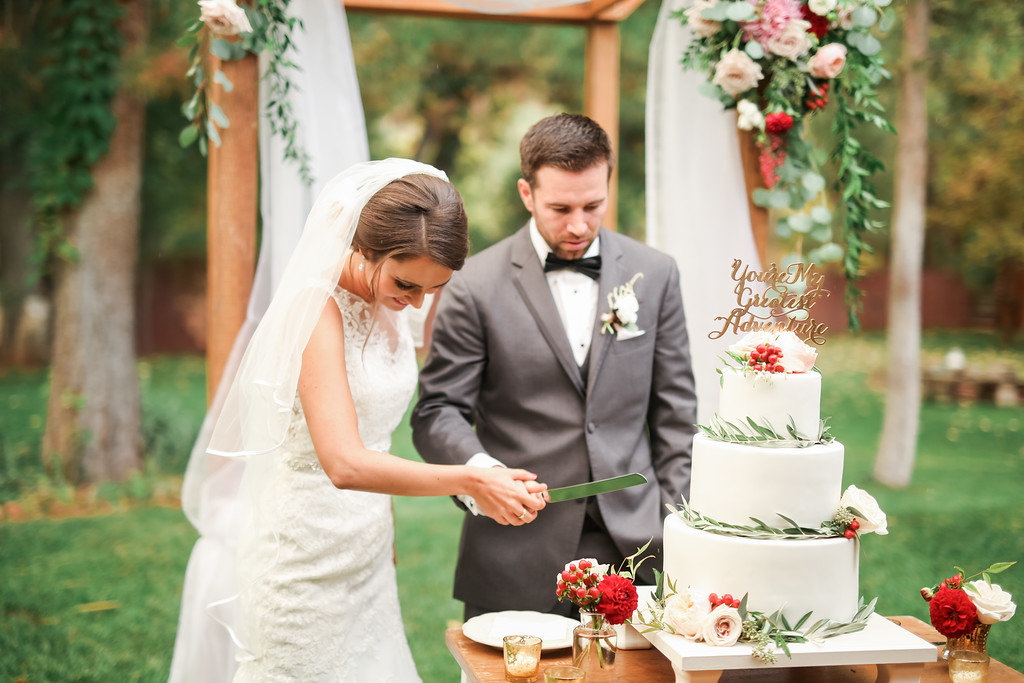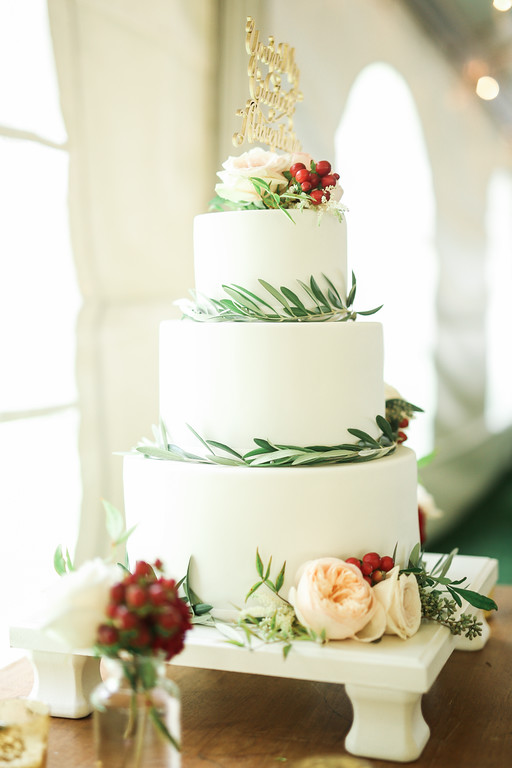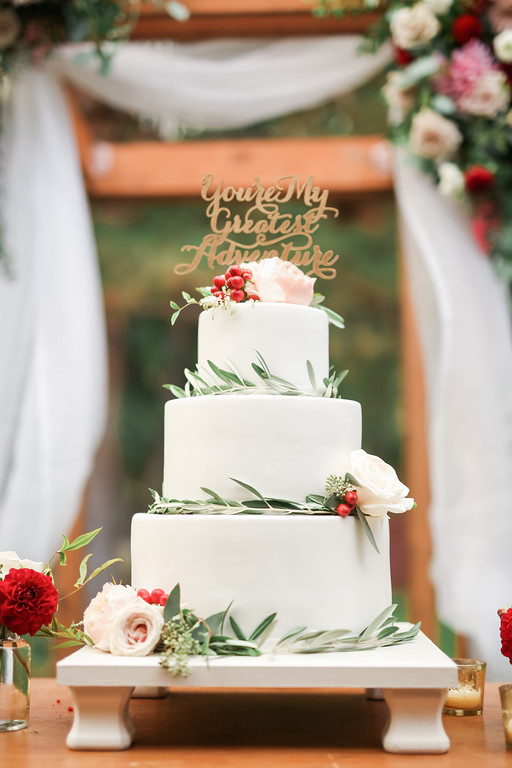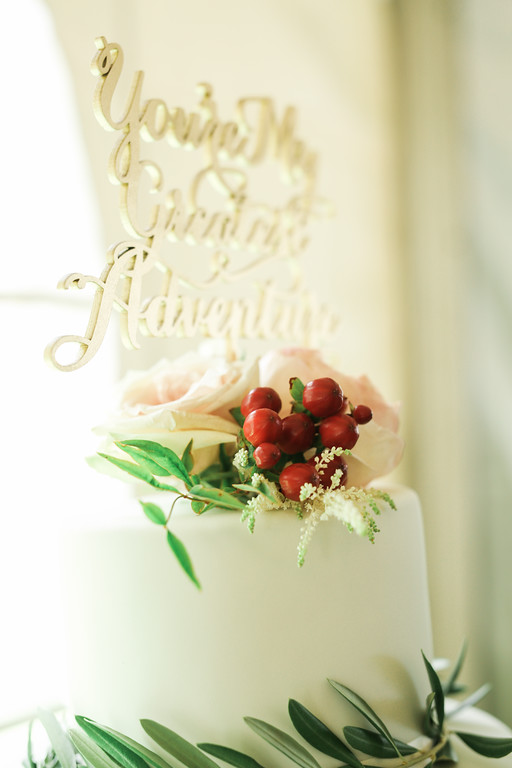 Oh, and you can't forget about the s'mores!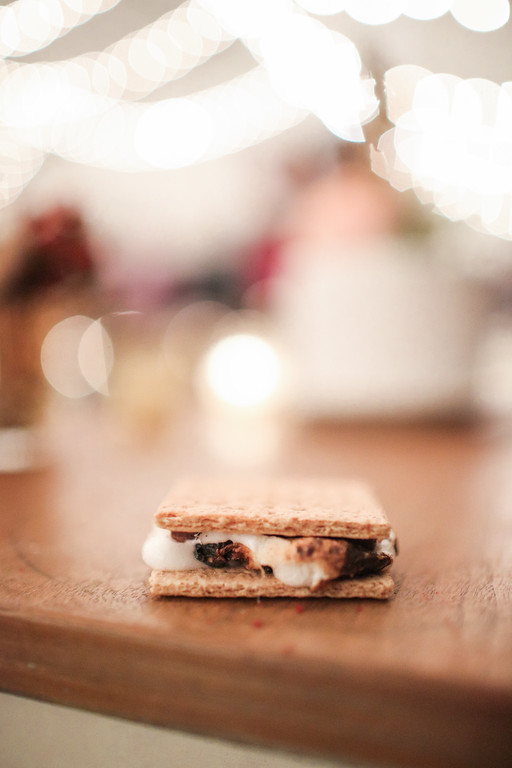 After that, a bouquet and garter toss was definitely on the agenda for the evening.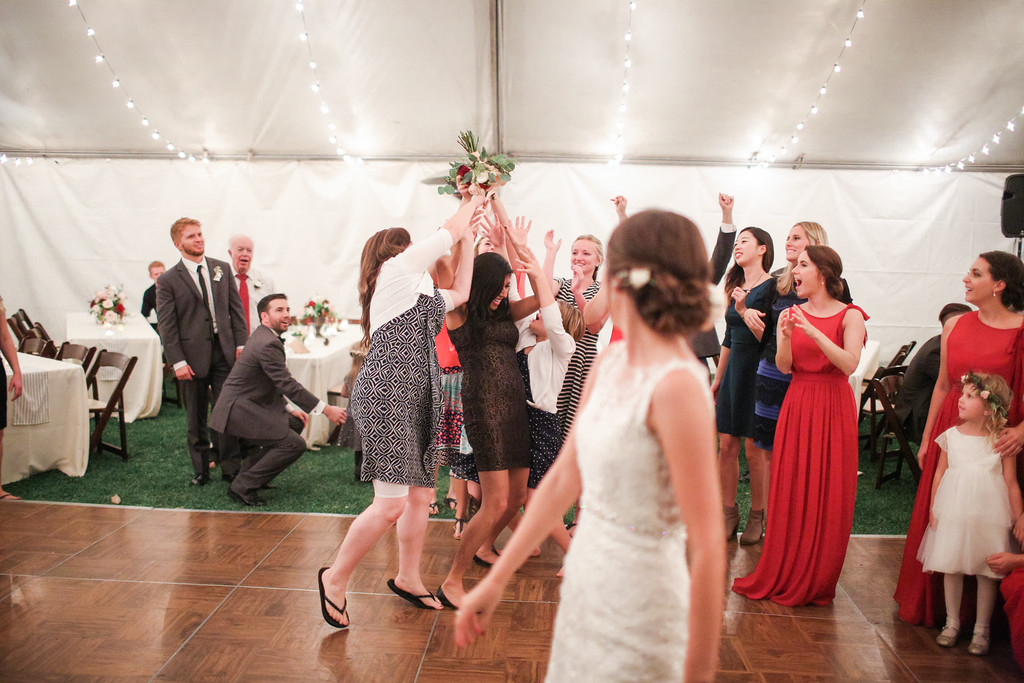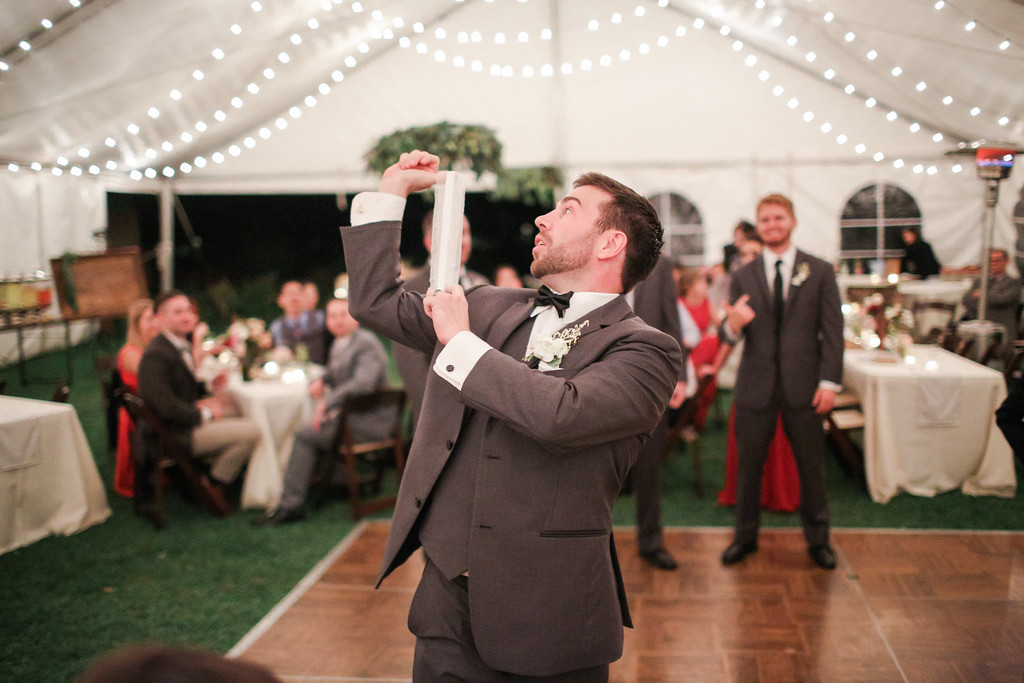 Instead of a sparkler send off the couple had their guests light them during their last dance.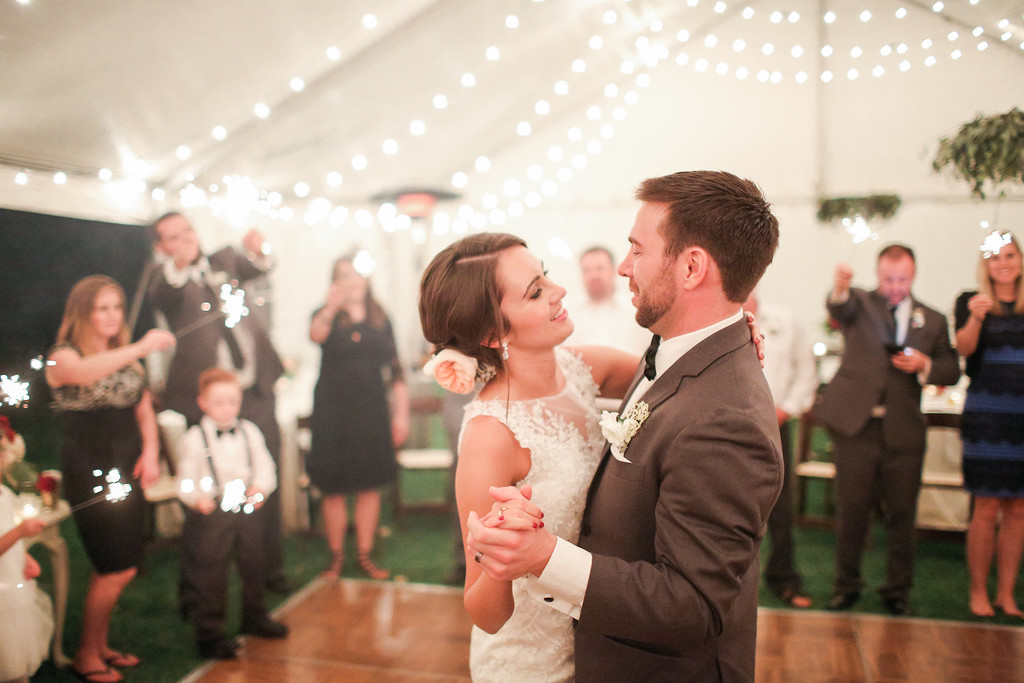 When the night came to an end, everyone made their own little bag of trail mix.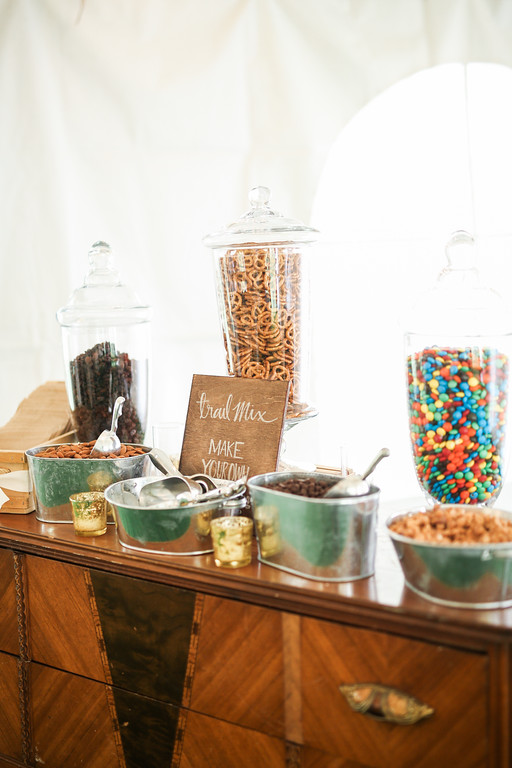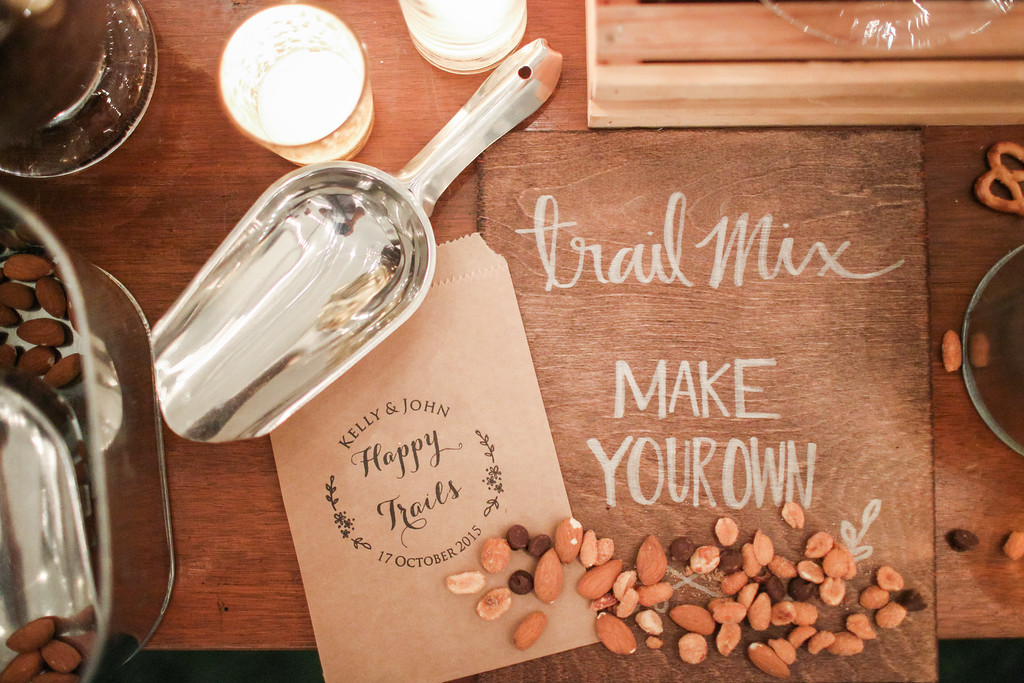 We so loved being part of Kelly and John's wedding day.
They expressed that "Hiring Forevermore Events was instrumental in making the entire planning process enjoyable and allowed everyone the opportunity to fully experience the day with no worries!"
That is exactly what we at Forevermore Events strive for.
We are not only here to plan before the big day but to ensure that everything on that day is perfection.
From start to finish.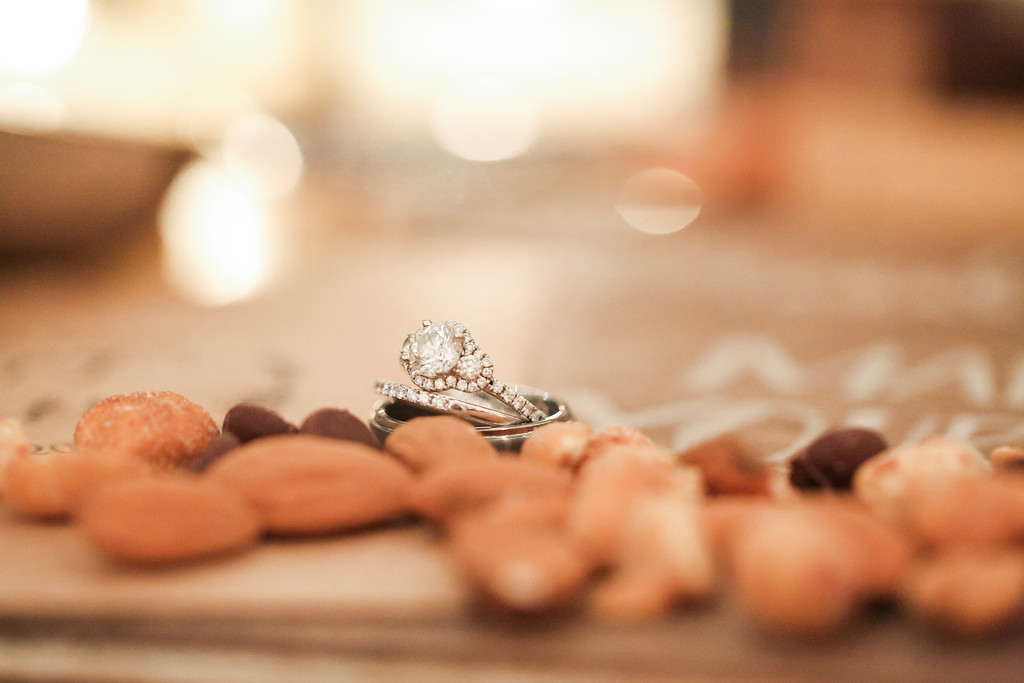 Besides having the wonderful Gideon Photography to capture their love, Kelly and John also had Red Tie Cinema.
The following is their wedding video highlight.
We hope you all have an enjoyable long weekend and invite you to check out our last blog post here: forevermoreevents.com/kateandryan/ and to join us next Friday for another post.
Stay tuned!
Till next time.