It's no wonder that this wedding was one of the weddings featured in the most recent issue of Southern Utah Bride Magazine.
Between her unique dress, simple but stunning bouquet and his blue suit and overall dapper look Snow Canyon made for the undeniably perfect location for this lovely couple.
See for yourself!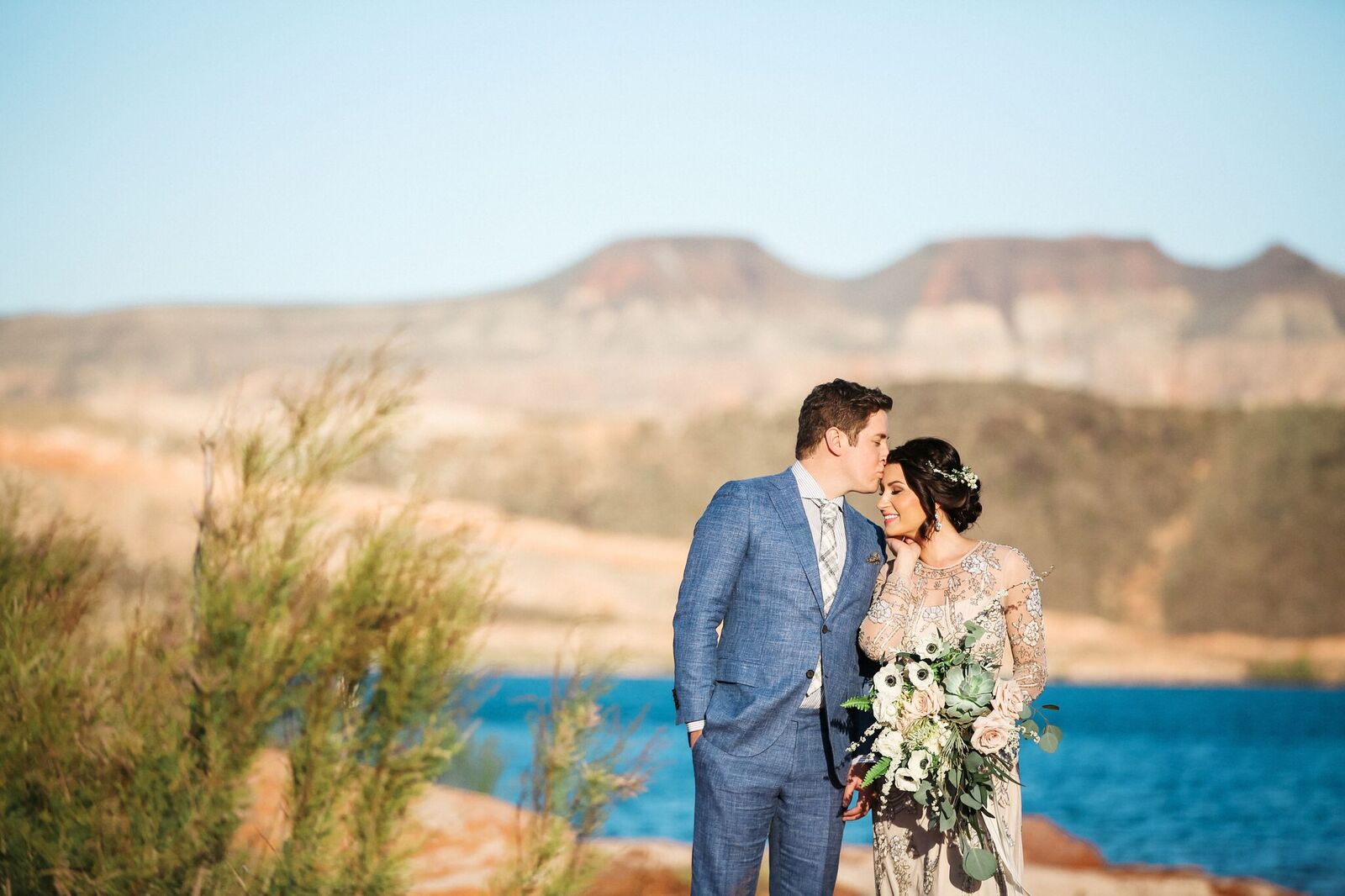 After all these years of wedding planning, we haven't and don't think it's possible to ever get over the moment the groom sees his bride for coming down the aisle…
What handsome groomsmen and aren't these bridesmaids dresses almost too pretty?
Greenery galore has us gushing over this reception…
This custom chandeliers were one of the highlights of this reception!
We loved putting together this simplistic scene.
These two were a complete joy to be around!
These cakes paired so well with the succulents.
It truly was the perfect organic look!
Under the lights, surrounded by loved ones, these two shared the sweetest first dance…
A traditional sparkler sendoff to end the night is always a great idea.
The sparklers may have been traditional but their getaway car sure wasn't!