At an outdoor wedding, tents provide important shelter from the elements, shielding you and your guests from the wind, rain and snow so that your celebration can continue without issue. However, tents also give couples the opportunity to express their personalities through decoration.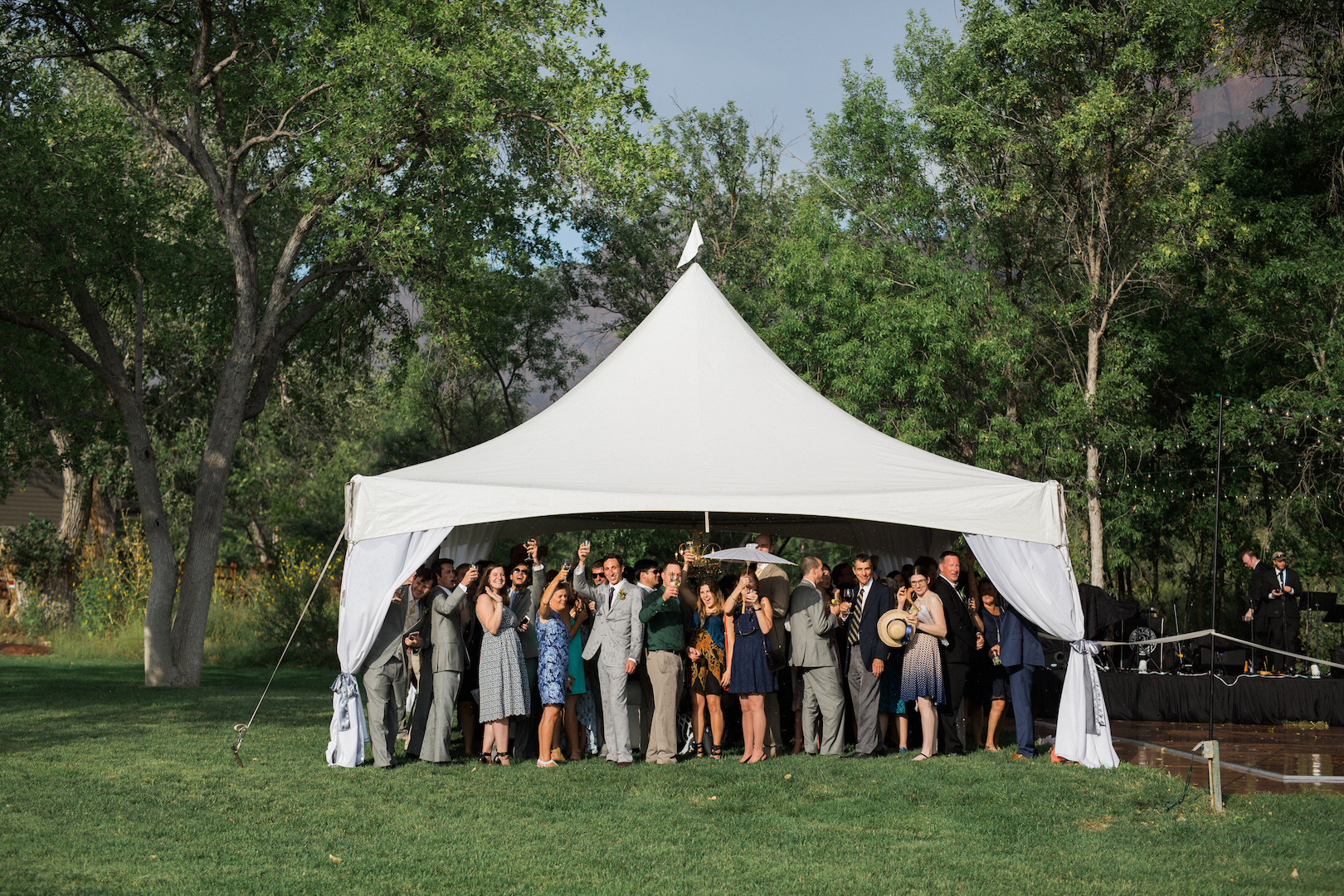 There are many different types of tents made for outdoor events, including marquees, pole tents and yurts. Tepee-style wedding tents are perhaps the most stunning, so it's no surprise that they're a popular choice for outdoor venues. These tents get their shape from the traditional Native American tipi and the Nordic Sami kata. Historically, both cultures used their tents as comfortable and portable housing for a nomadic lifestyle. Today, tepee-style wedding tents provide similar benefits — warmth, versatility and a relaxed, cozy atmosphere.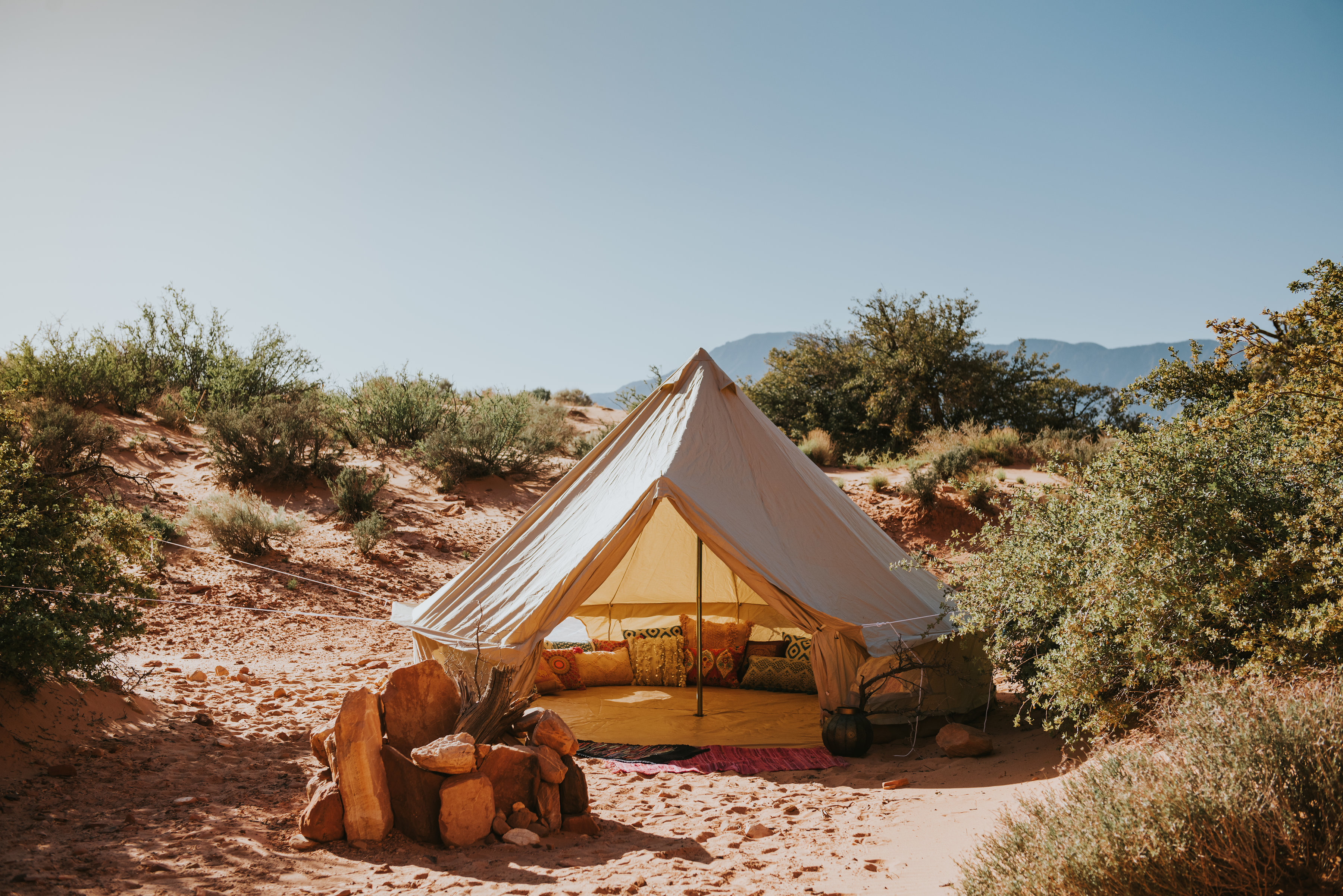 If you're having an outdoor wedding, a tepee could be the perfect tent for your celebration. You can customize your tepee with decorations to suit any style, which is part of what makes them so perfect for couples hoping to make their wedding unique.
If you've decided to have a tepee at your wedding, be ready to get creative! Here are 10 tips for decorating your wedding tent.
1. Use Hanging Decorations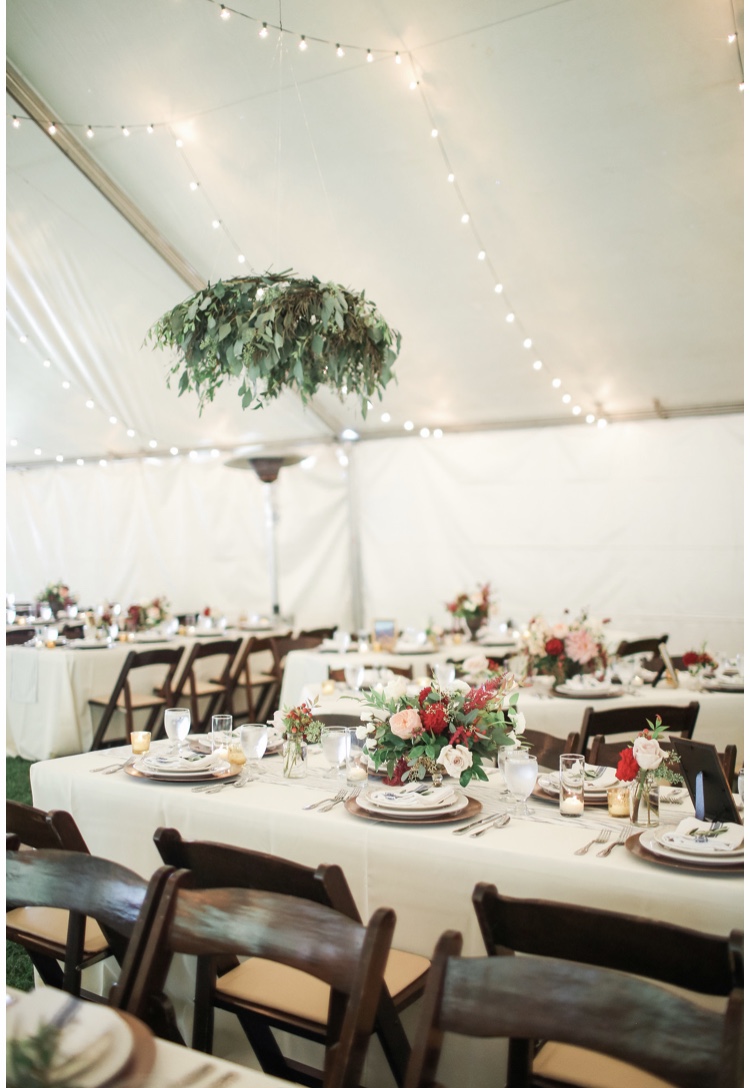 Tepees use wooden beams to hold up the tent. This strategy provides plenty of space to hang decorations. To show your sense of style and set the mood of your wedding, you should use that real estate for most of your decorations.
Consider using the poles of the tent to attach hanging decorations like lanterns or wind strings of leaves, flowers and fairy lights.
2. Include Outdoor Furniture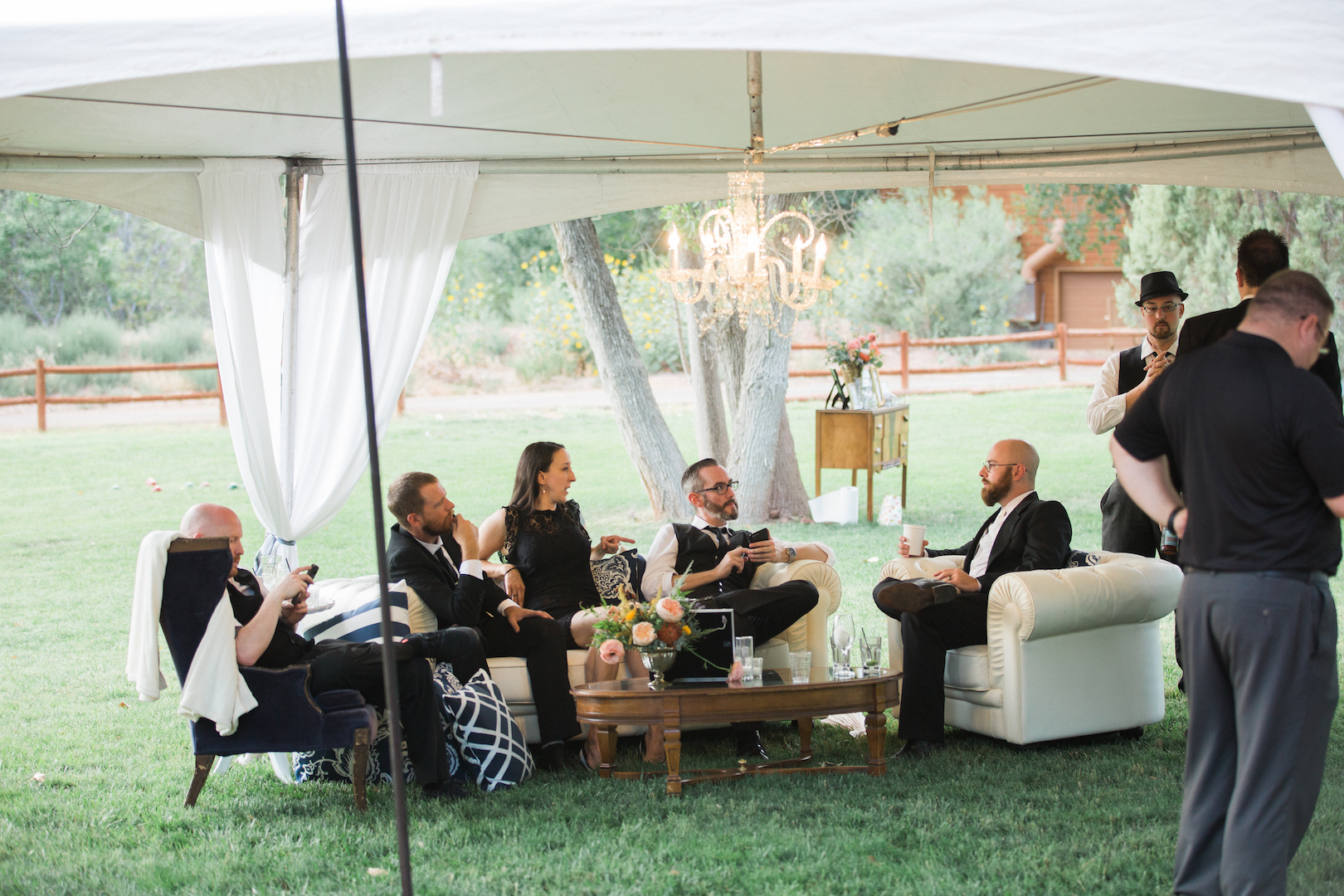 Part of the allure of a wedding tepee is its ability to merge indoor and outdoor atmospheres. When you decorate your tepee, use outdoor furniture to give your tent a natural feel.
If you're planning on having seating outside the tent, use outdoor-friendly benches. They'll blend in to the landscape and stay safe from potentially damaging elements.
3. Have a Fireplace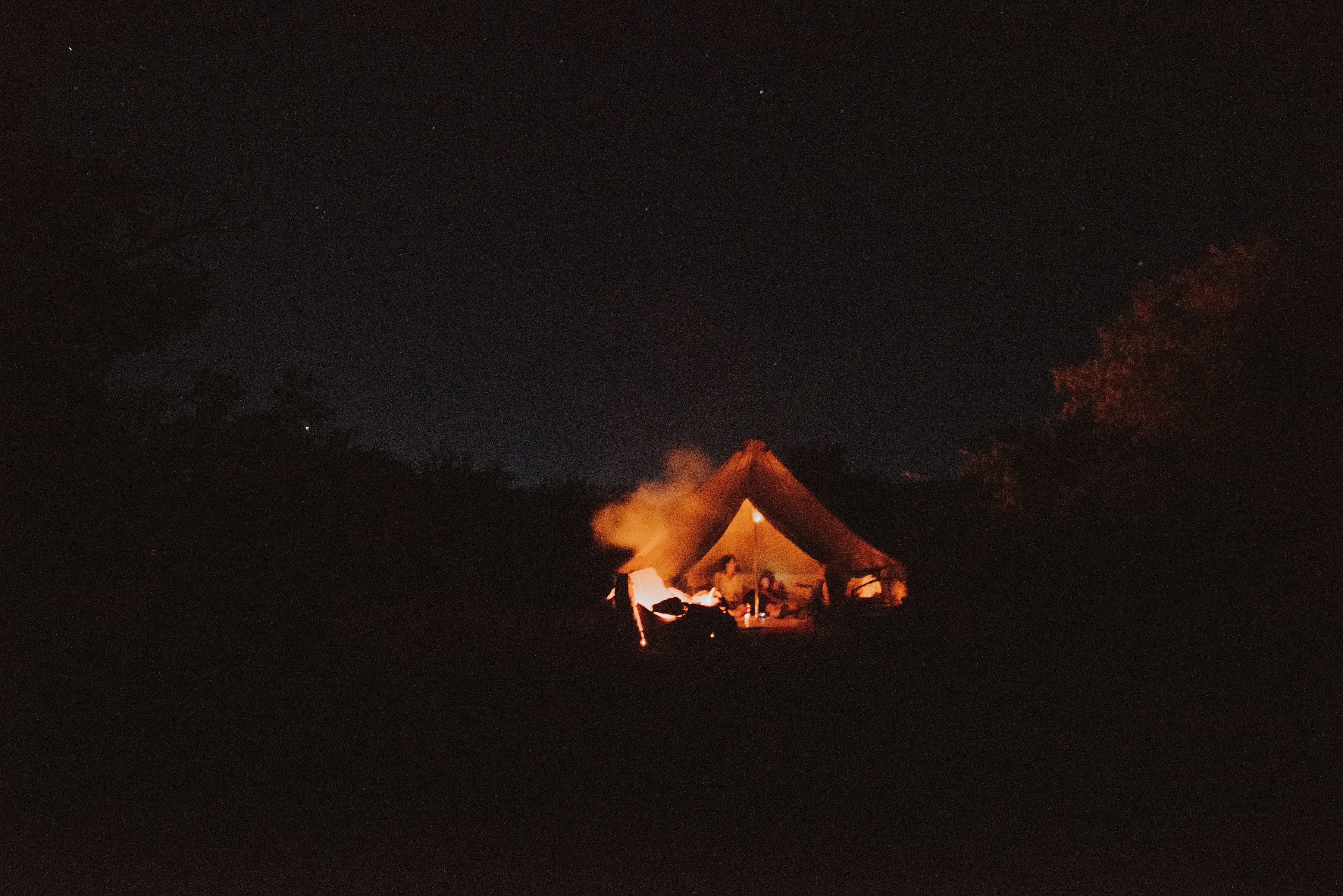 Because tepees have a central hole at the top of the tent to vent smoke, they allow you to have a fire inside. This ability is a unique advantage that can turn a wedding tent into a cozy, memorable environment.
Set up a safe, central fire pit in your tent that guests can gather around. The flames will provide heat and gorgeous ambiance.
4. Incorporate a Theme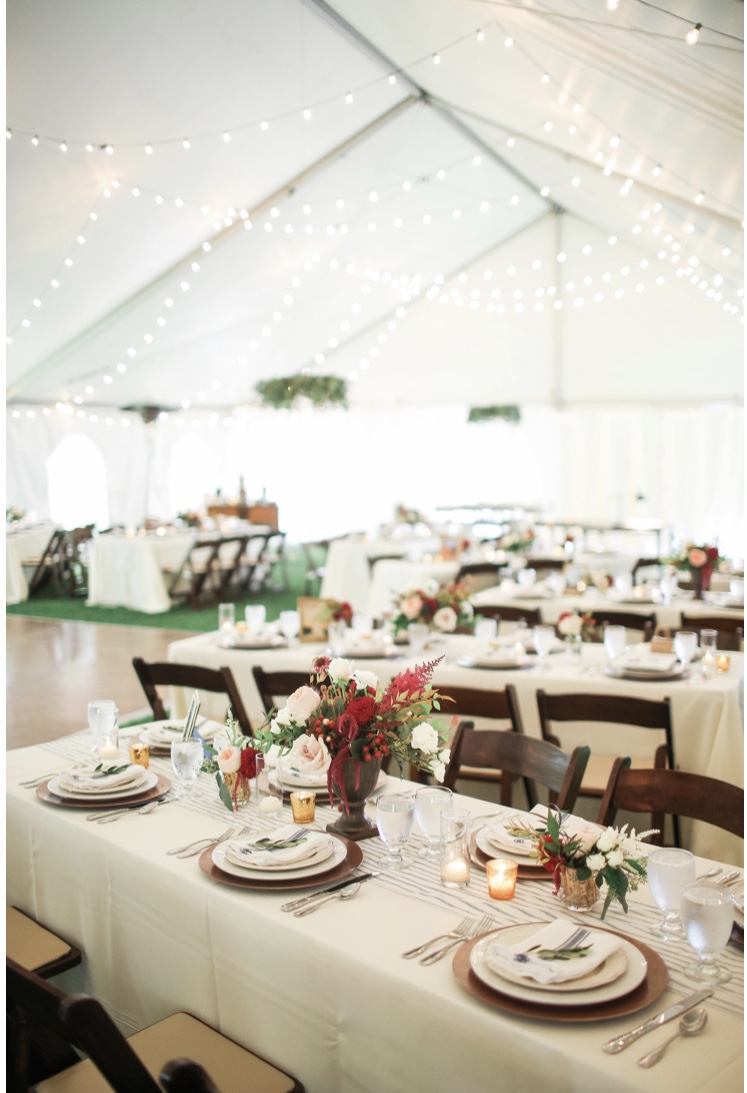 You don't have to have a rustic wedding if you plan on using a tepee. These tents are versatile and work for practically any wedding theme or style. When you decorate, don't feel restricted by the setup.
Choose your theme and incorporate it into your decorations. If you're aiming for a classically romantic event, decorate with plain white linens, floral centerpieces and simple fairy lights. To give your tent a casual party atmosphere, use colorful bunting and mismatched candles instead.
5. Create Comfy Seating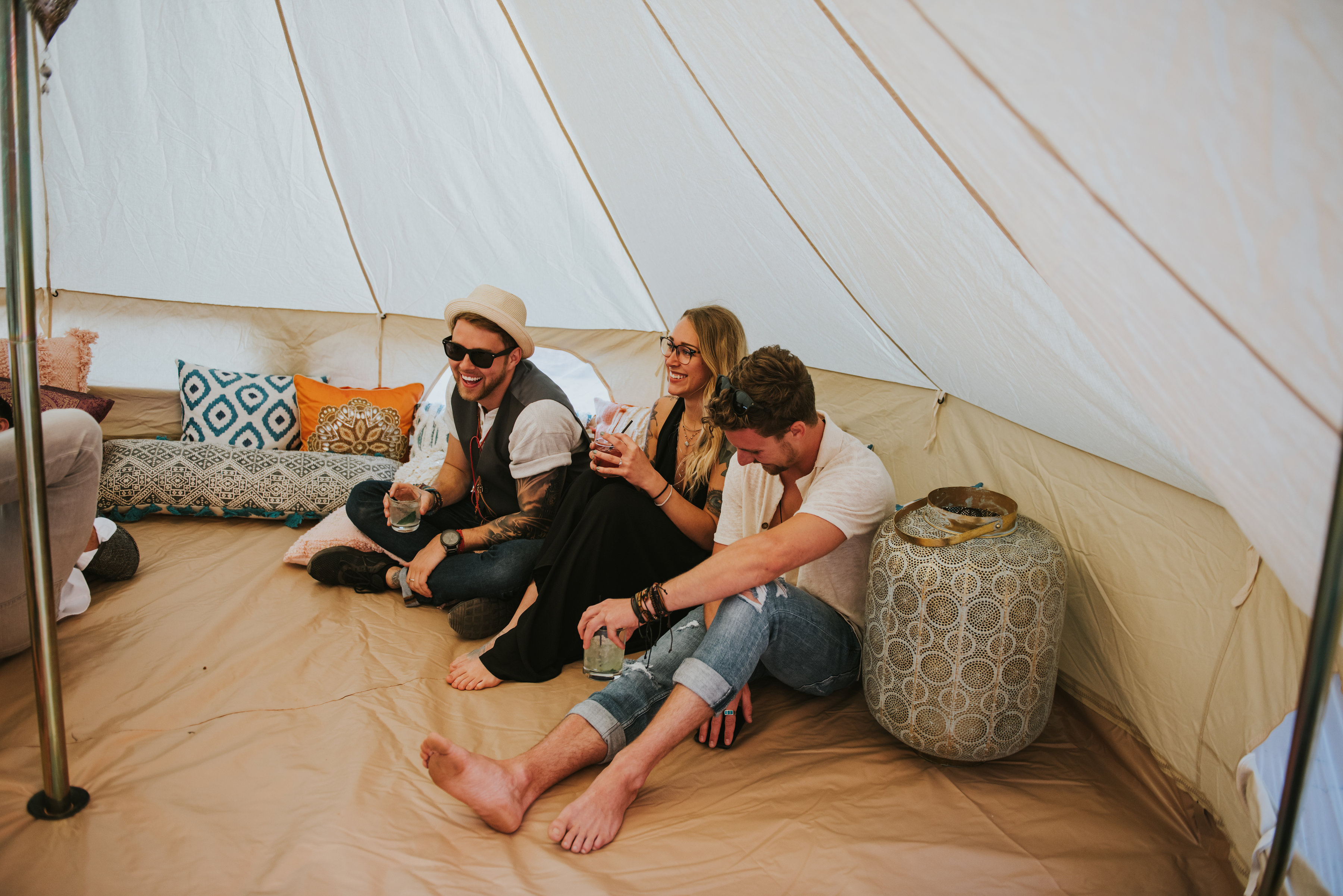 If you're going for a cozy vibe inside your tent, create a special section of the tent filled with extra-comfortable seating.
To make a cozy seating area, set out some fluffy rugs, and choose a few armchairs that fit your theme and color palette. Accessorize with pillows and blankets, but make sure the area isn't crowded.
6. Soften the Space with Fabrics
Without decoration, a tepee may feel too cold or outdoorsy for some couples, especially if you plan on using wooden tables without linens. To soften up the space, drape blankets or furs over wooden benches, and consider using a large rug under the tables if possible.
7. Decorate the Outside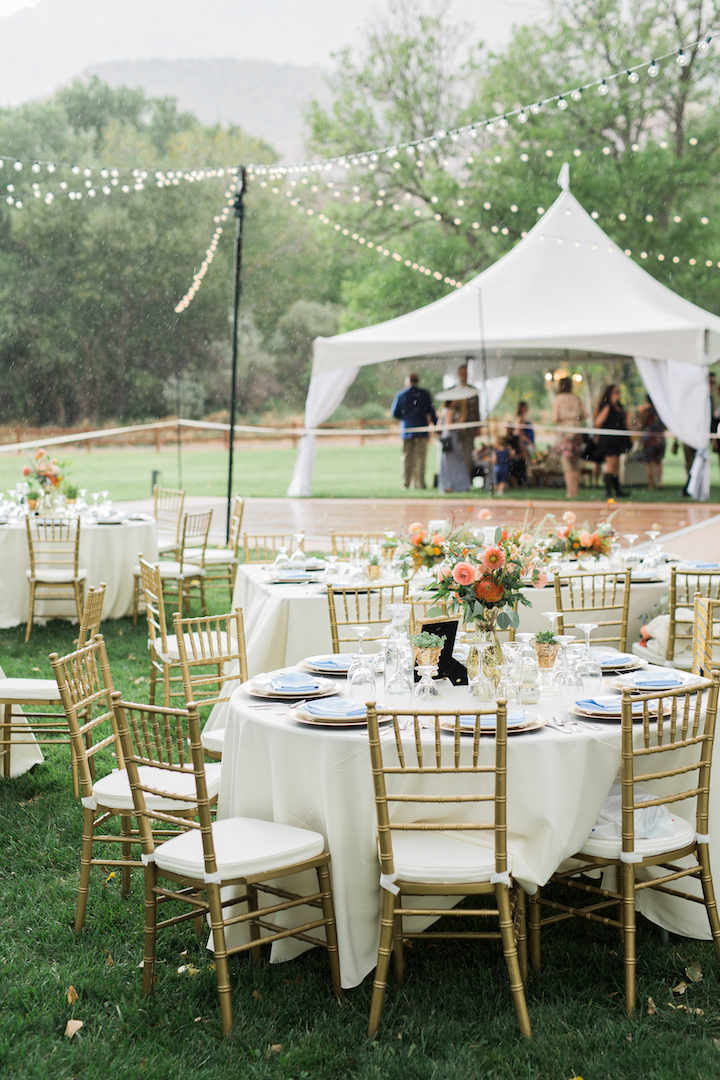 If you're using a tent at your wedding, you probably want your guests to enjoy the outside just as much as the inside. Decorate the space outside your tent according to your theme and think about including outdoor seating and a spot for pictures. Potted plants, benches and light-strung lattice walls and arches can turn an empty field into a dreamy garden.
8. Create Dedicated Areas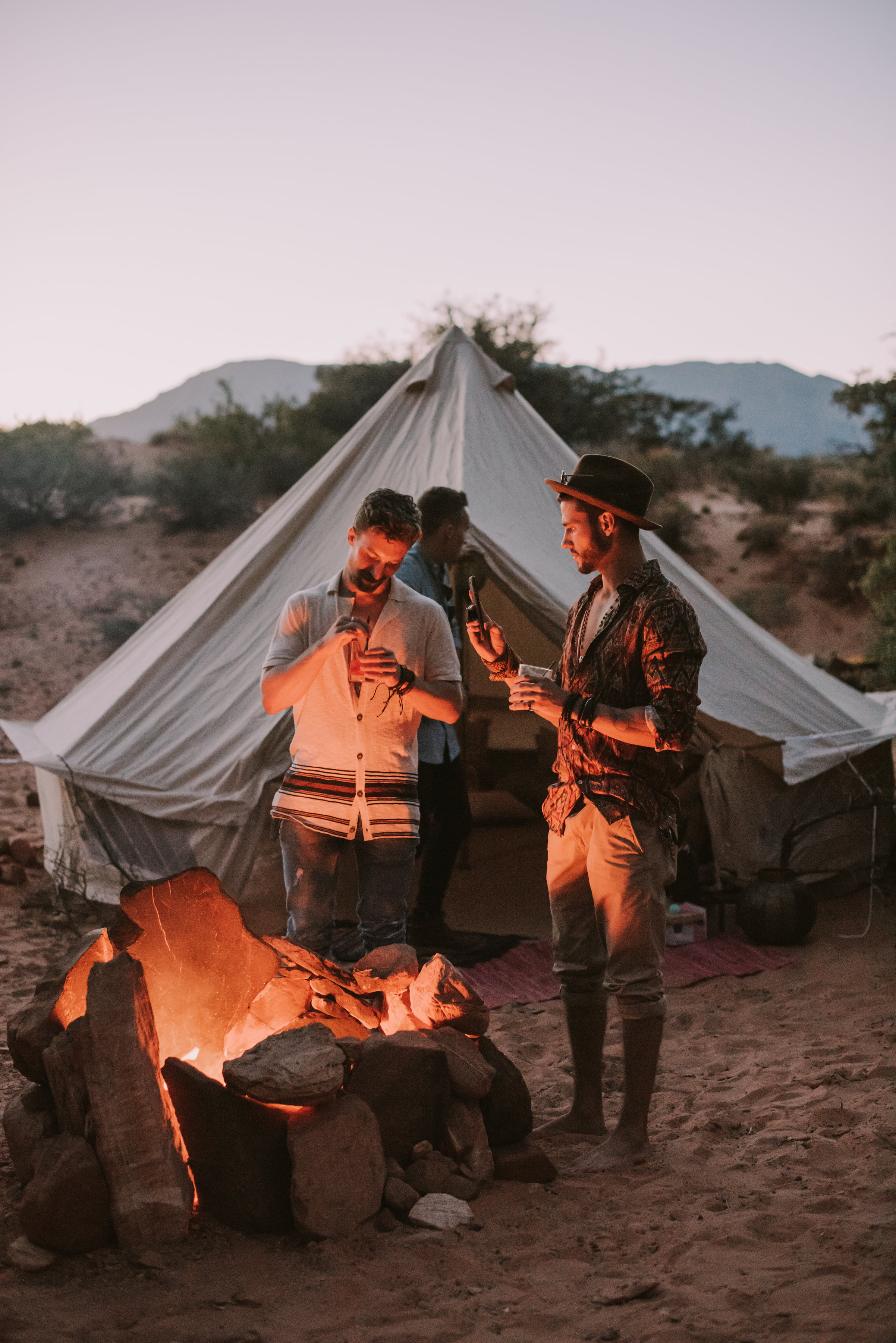 When you have a tepee wedding, you run the risk of the inside feeling cluttered or crowded. To combat this situation, experts recommend you order enough space for all your guests, plus extra.
Additionally, consider creating dedicated areas. For example, put live music under one tent and tables of food grouped together under another.
9. Consider the Time of Day
An afternoon reception requires different decorations than a midnight bash. In particular, make sure the lighting is appropriate for the time of day. This consideration includes walkways and outdoor spaces — you don't want guests wandering around in the dark.
10. Make It Your Own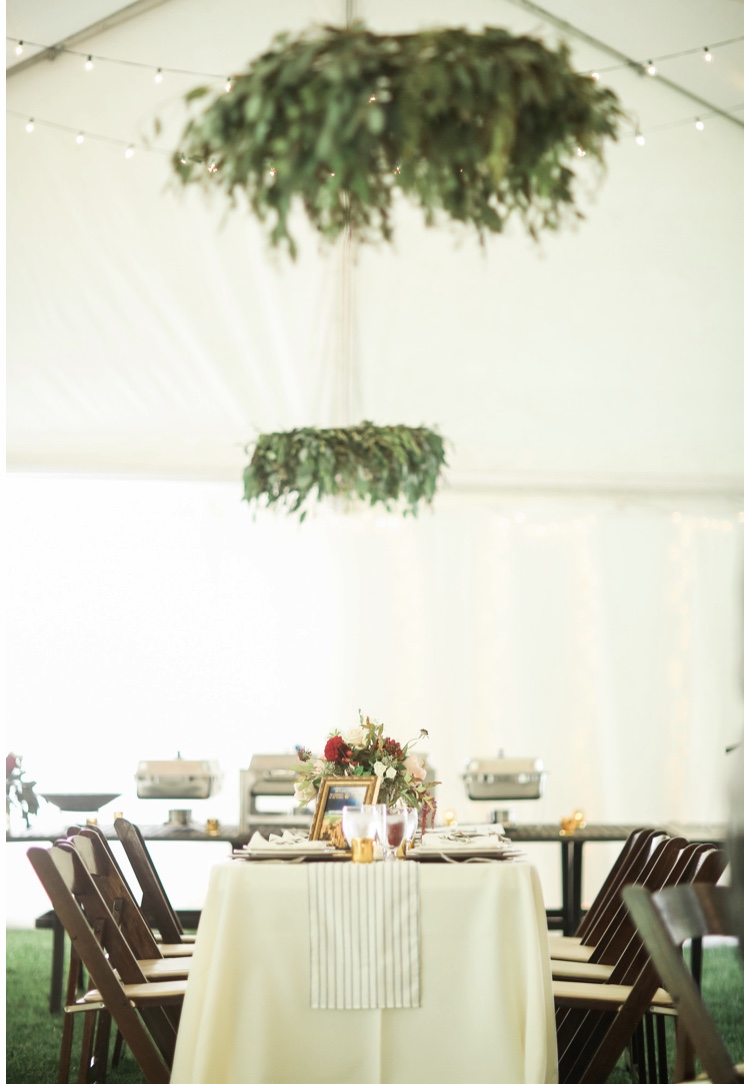 In the end, the way you decorate your tent will be up to you. Though rustic, natural decorations work well in a tepee, the tents can handle whatever decorations your heart's desire. If you have any doubt about what decorations will work in a tent, you can always ask an expert for advice.
Enjoy the Best of Both Worlds
When you choose to have a tepee at your wedding, you bring the best parts of indoor and outdoor weddings to your celebration. You invite your guests to enjoy the beautiful surroundings while also providing a comfortable place for them to sit and socialize.
Whether you love the inside charm or the outside majesty, your decorations will perfectly convey your style and your love to those who see them.
With Love
Kacey from The Drifter Collective
Photographers | Gideon Photography, Malea Ellett
Rentals | St. George Party Rentals
Design + Coordination | Forevermore Events
Guest Blogger | Kacey from The Drifter Collective