Amanda & Michael eloped to the beautiful Zion National Park to be married.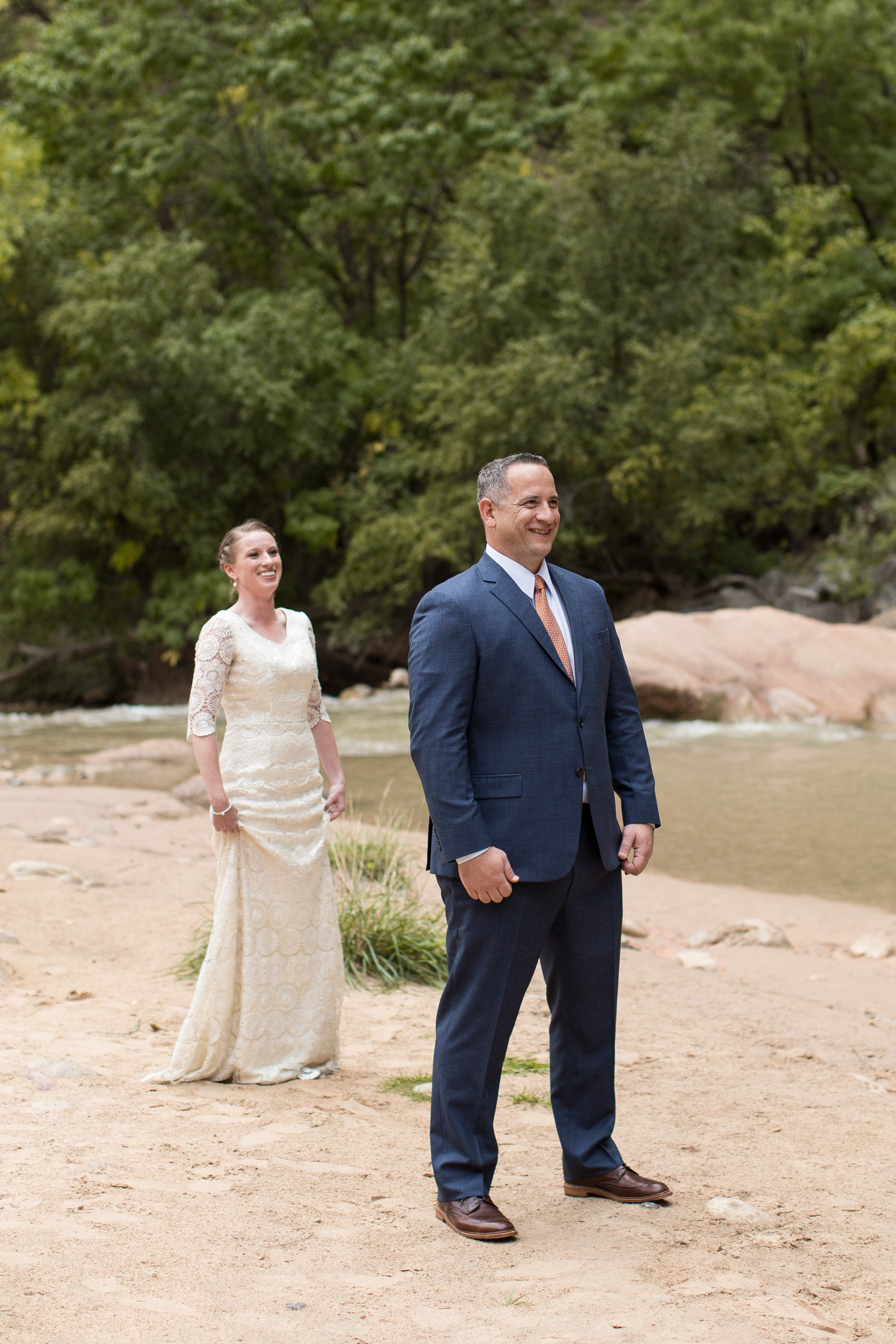 The first look is always a special moment.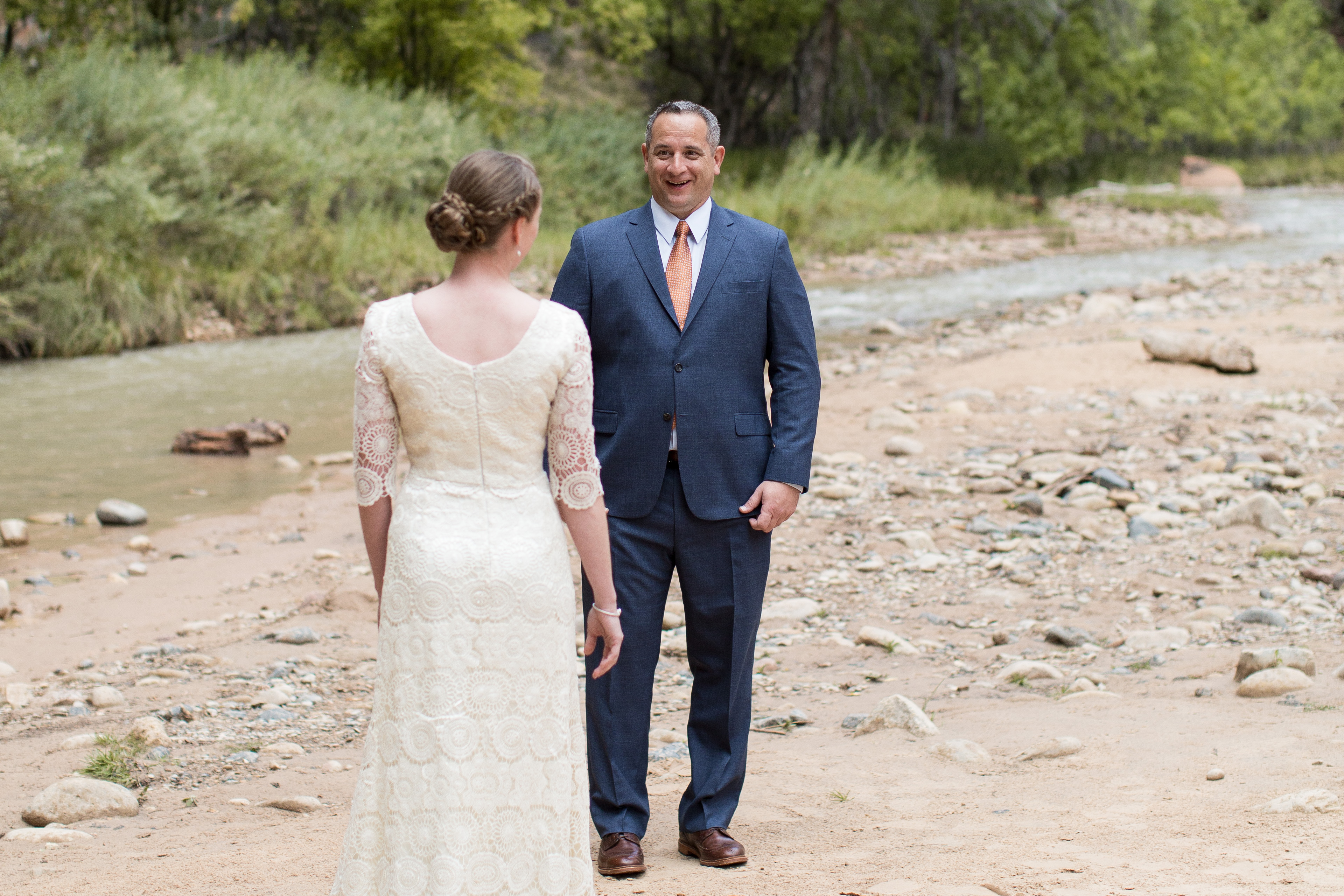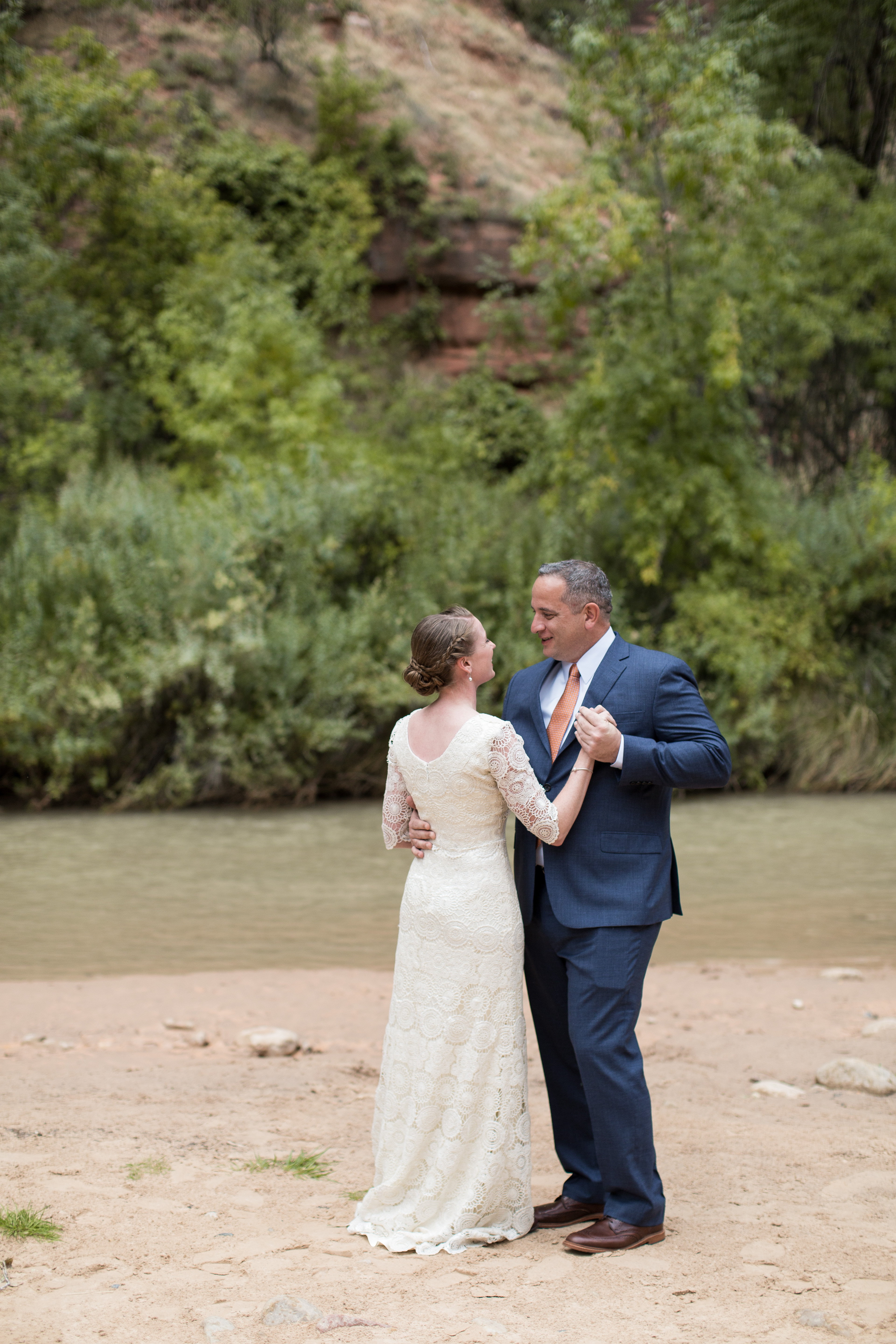 Those grand walls of rock and that flowing river made this moment magical.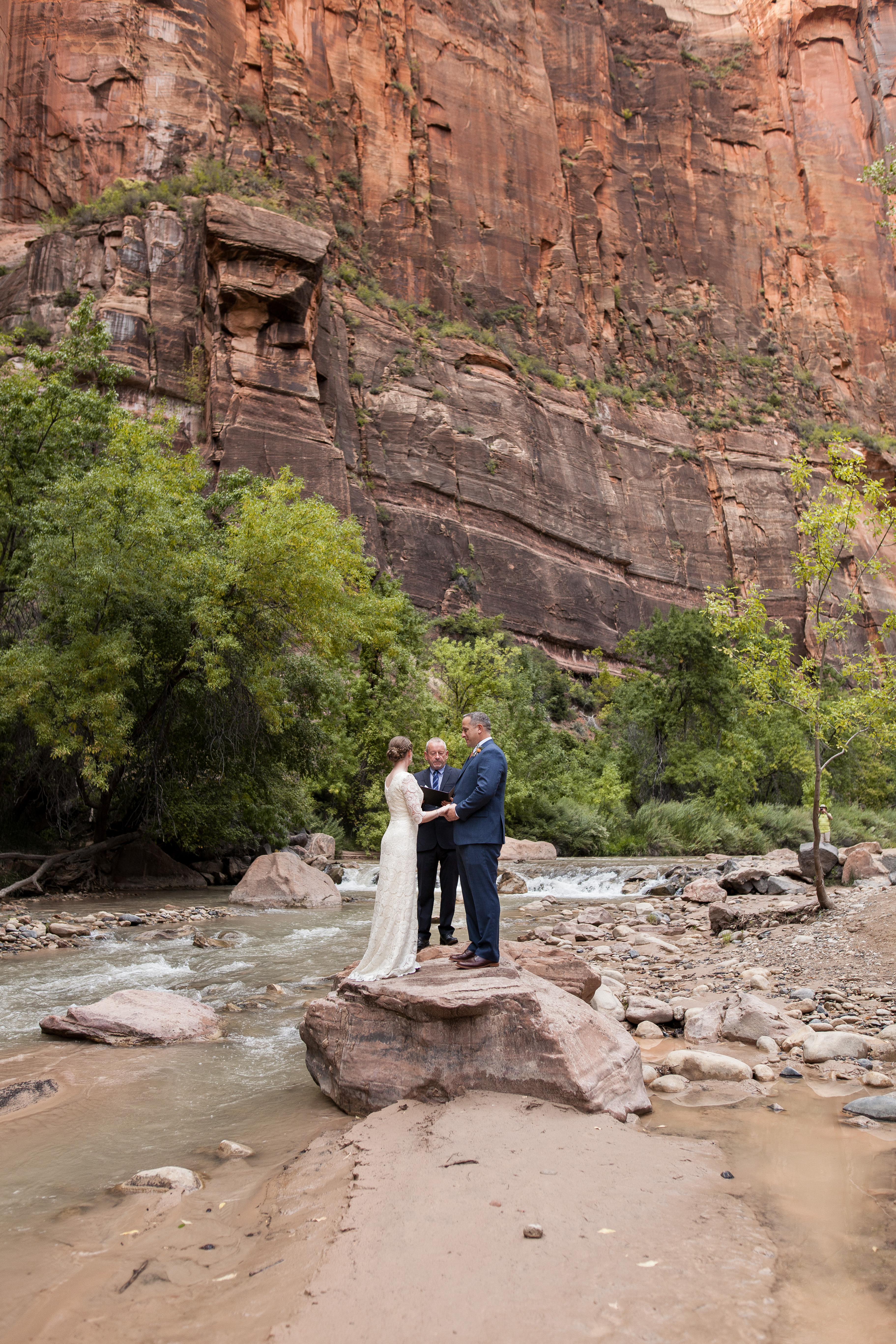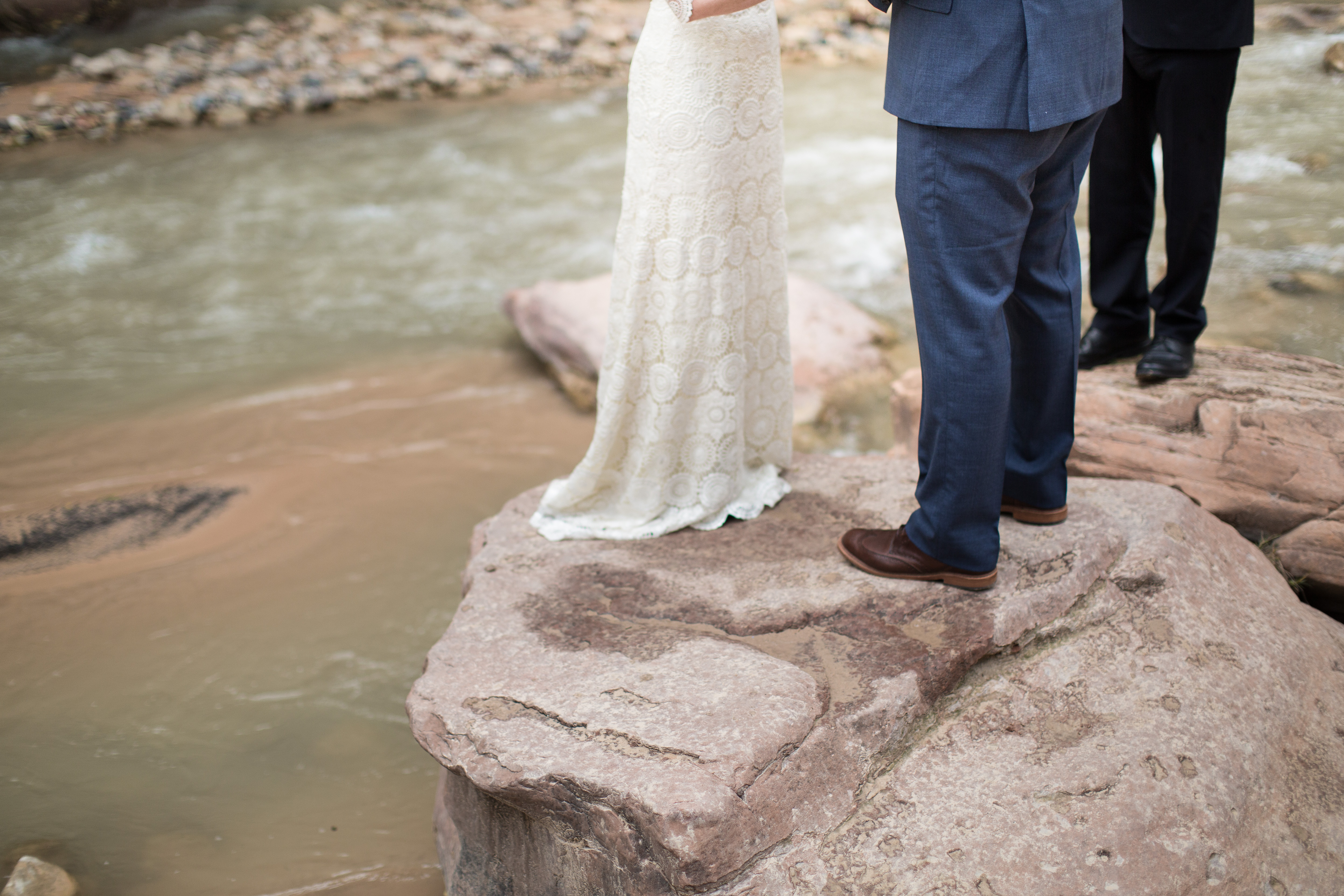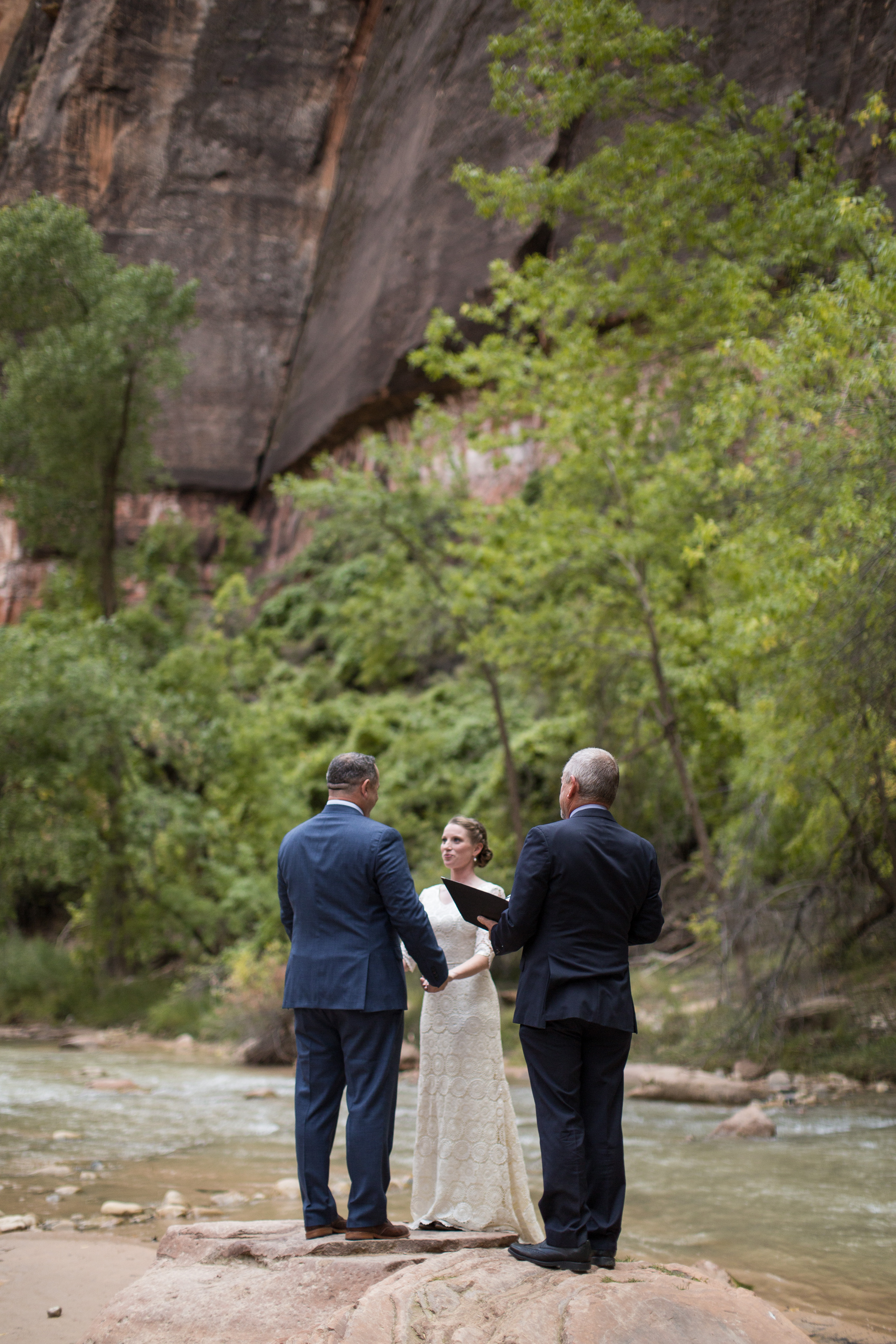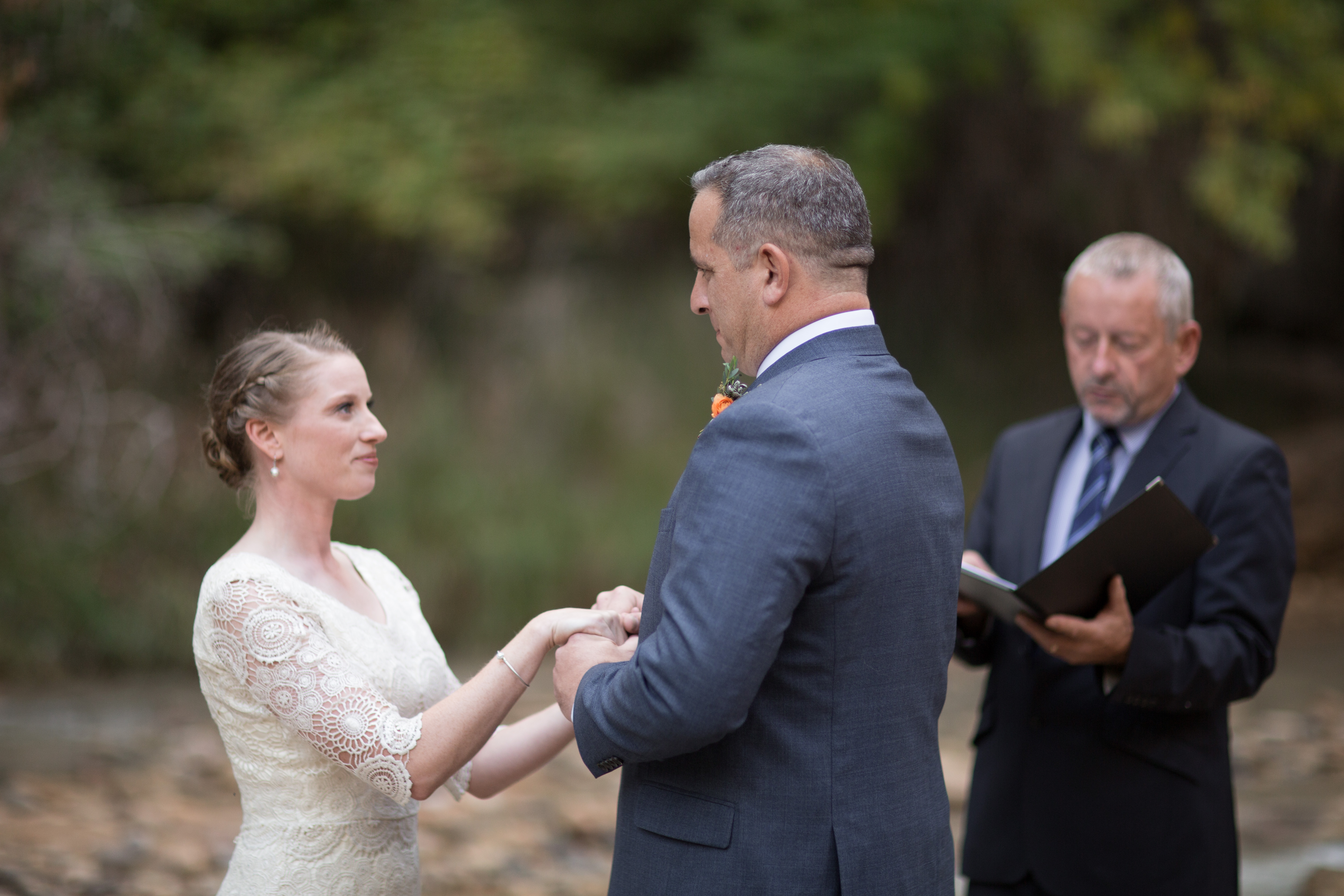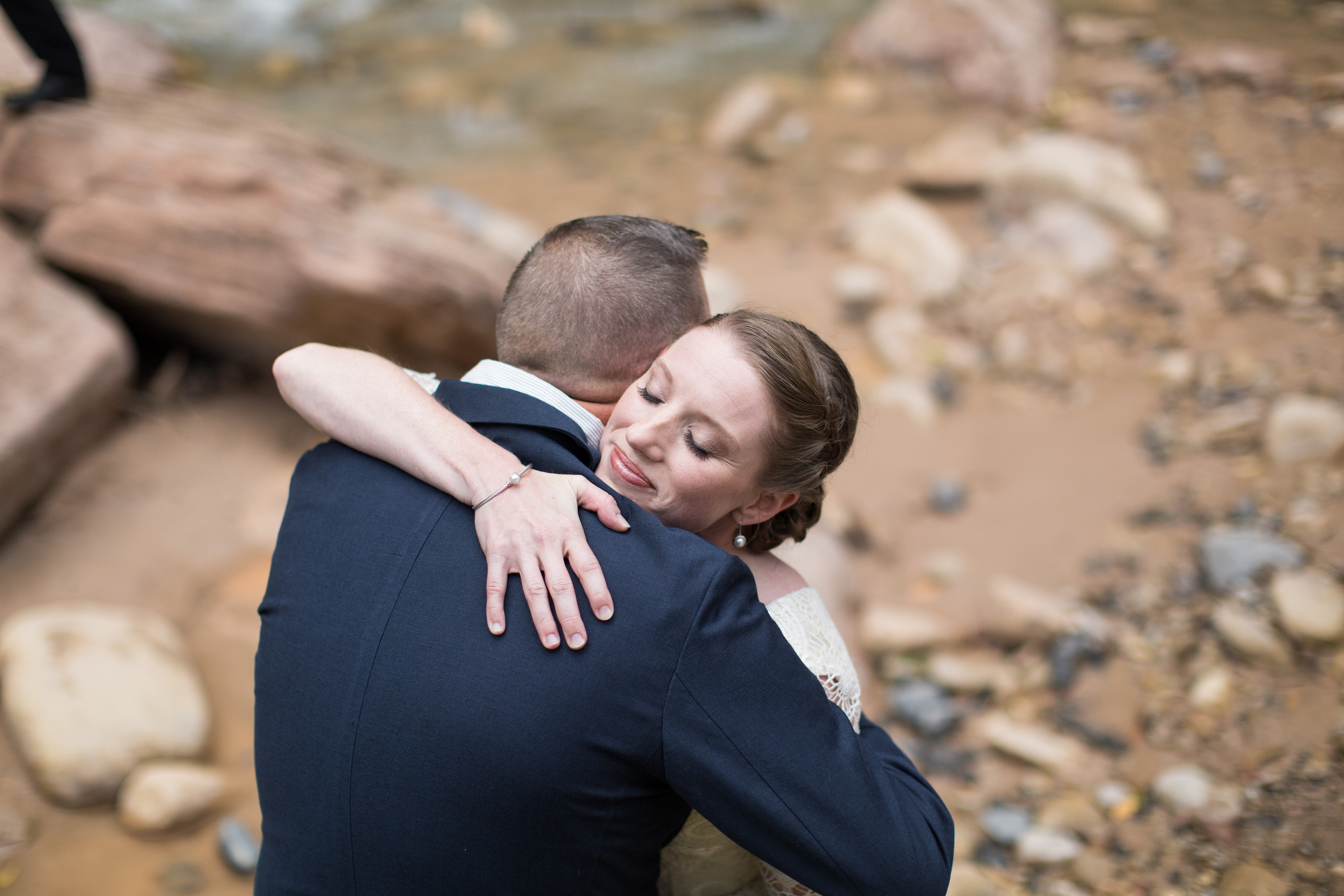 These views are one of the many reasons people pick Zion as their wedding destination.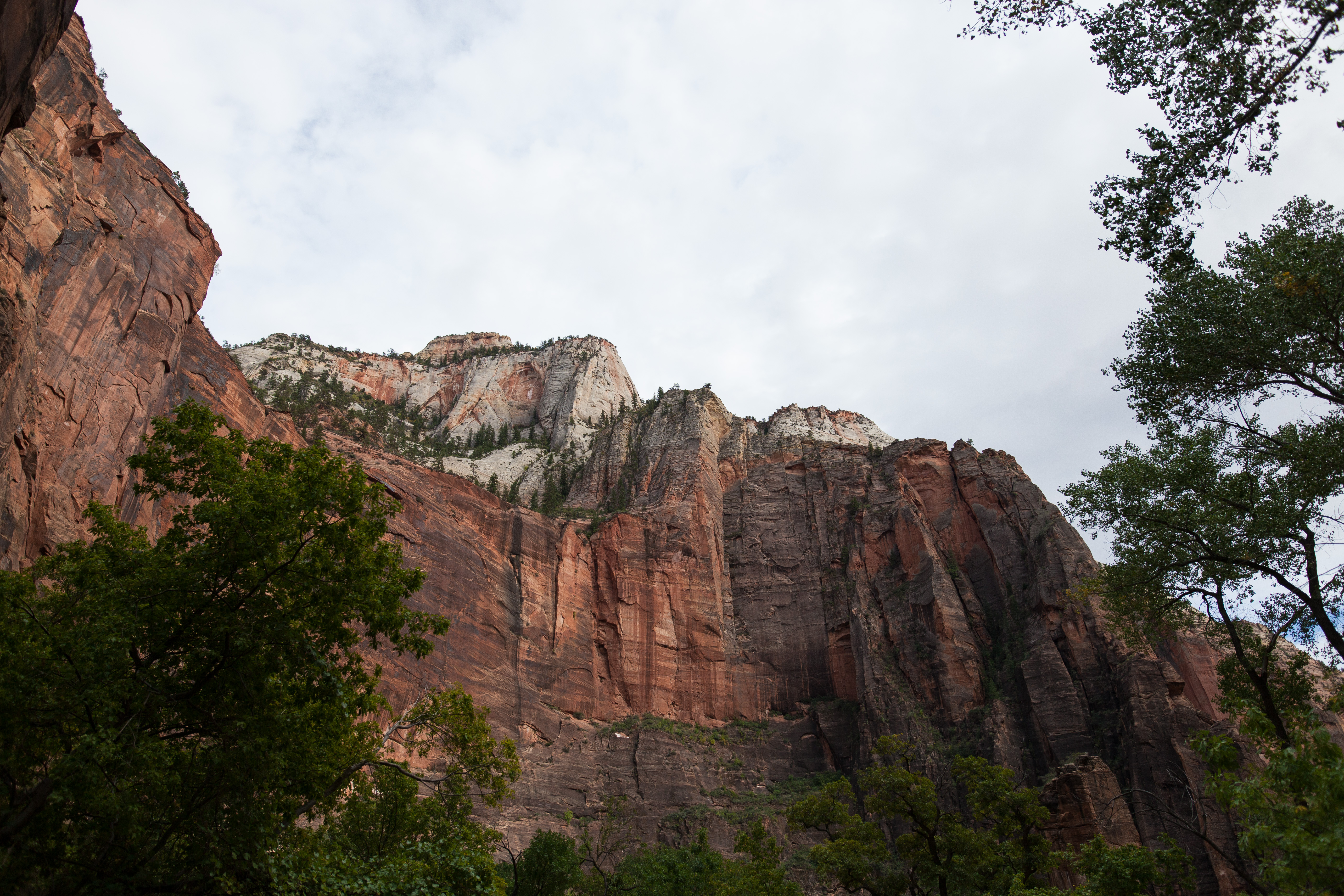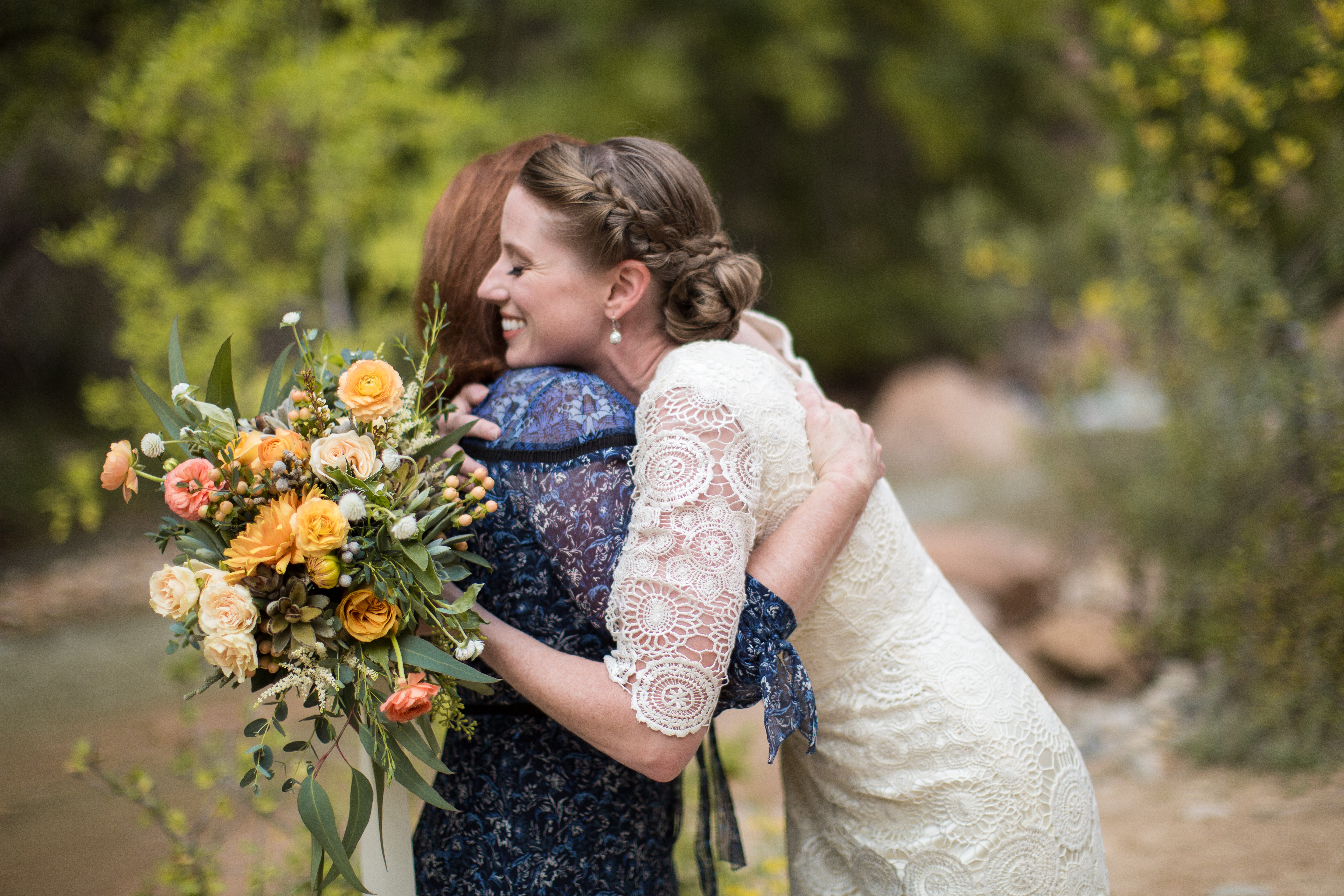 The ceremony was beautiful and intimate as the bride and groom were surrounded by their close family.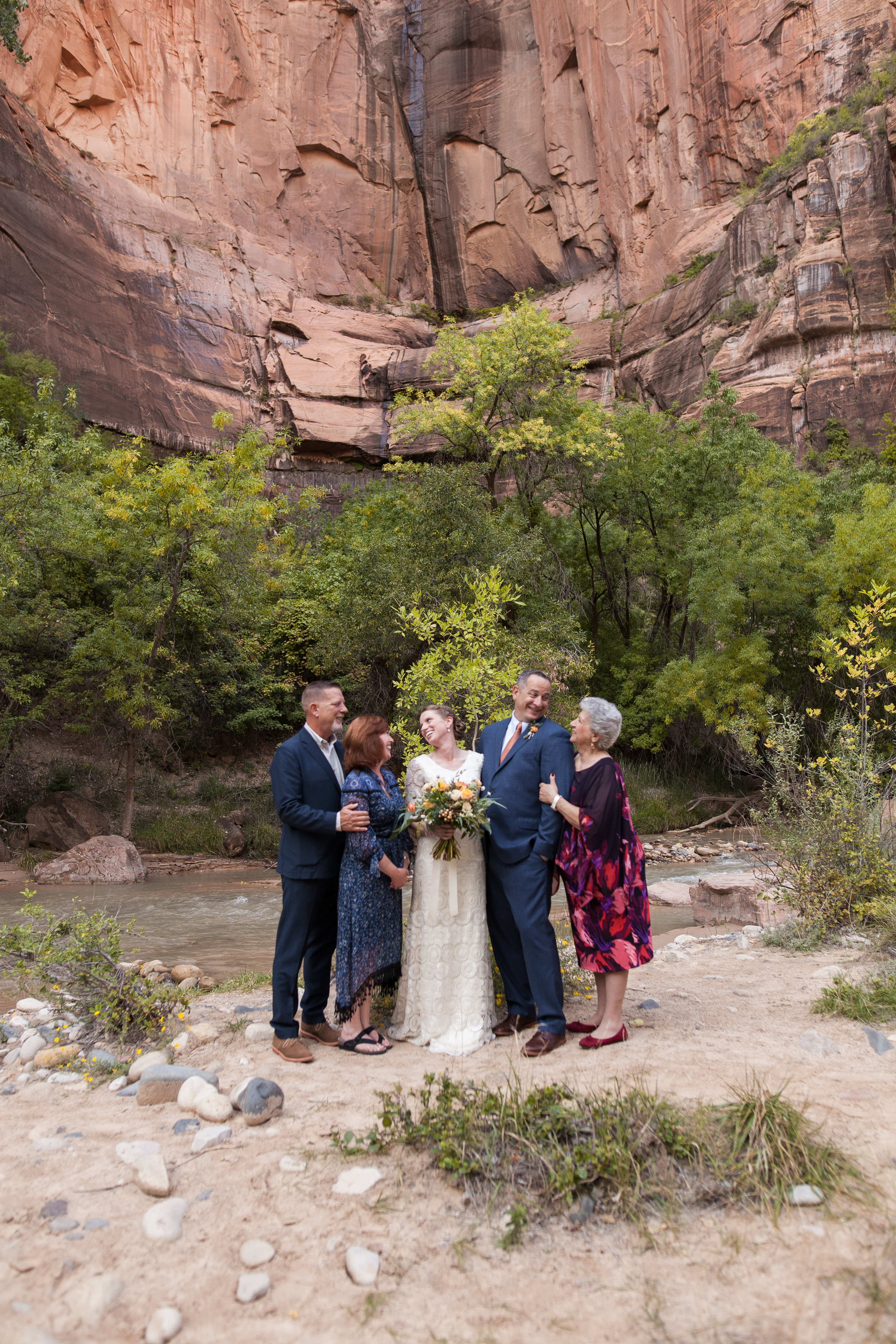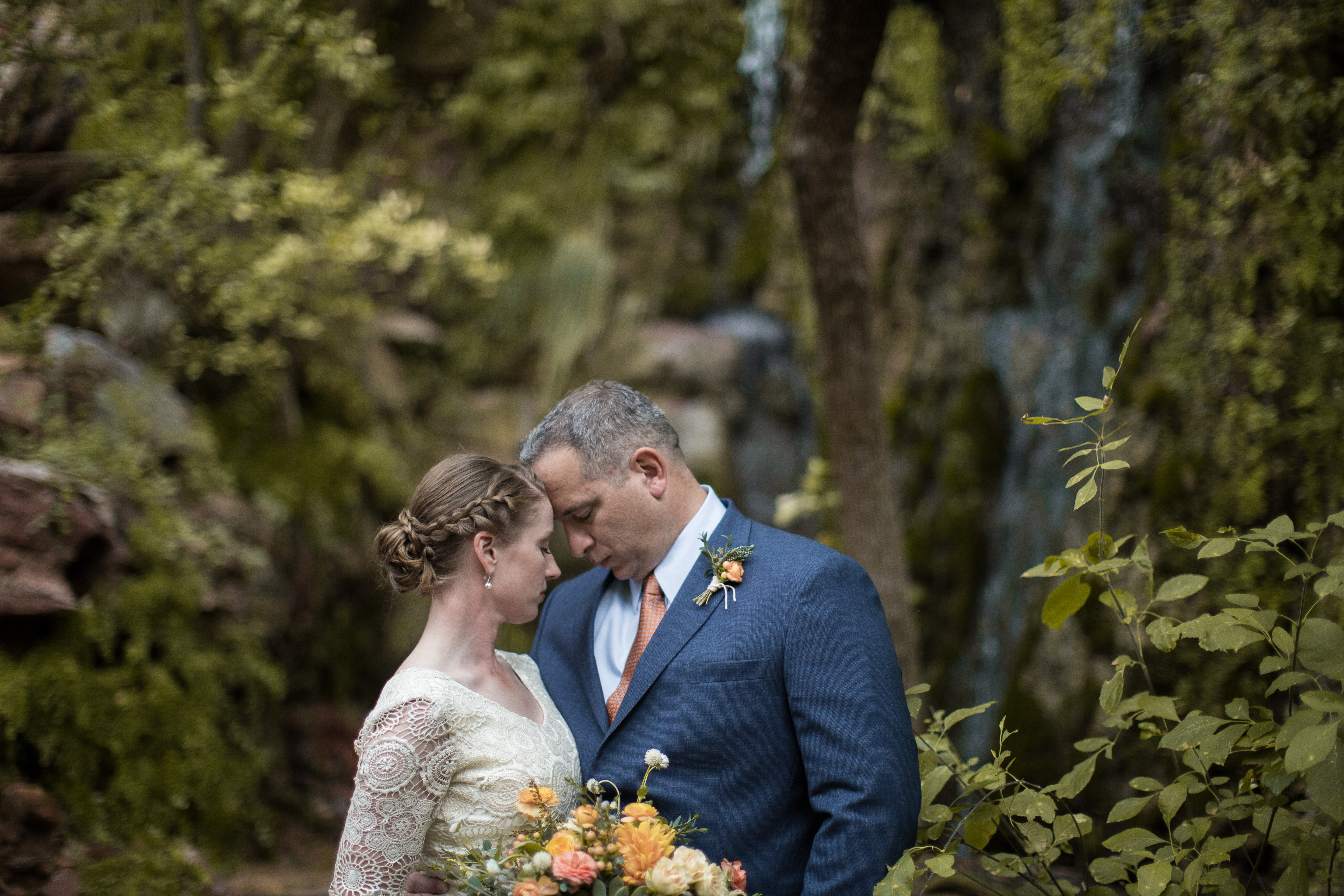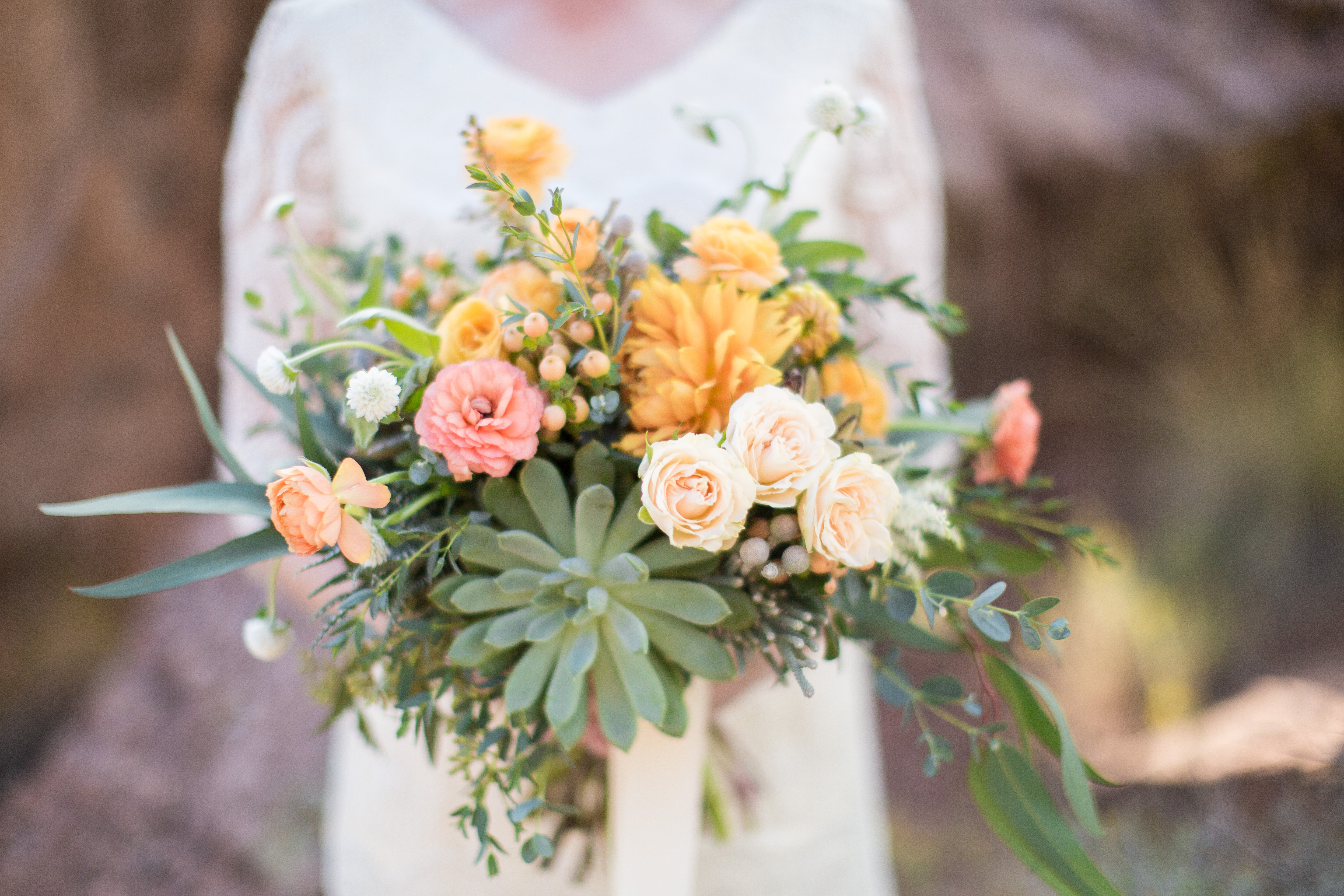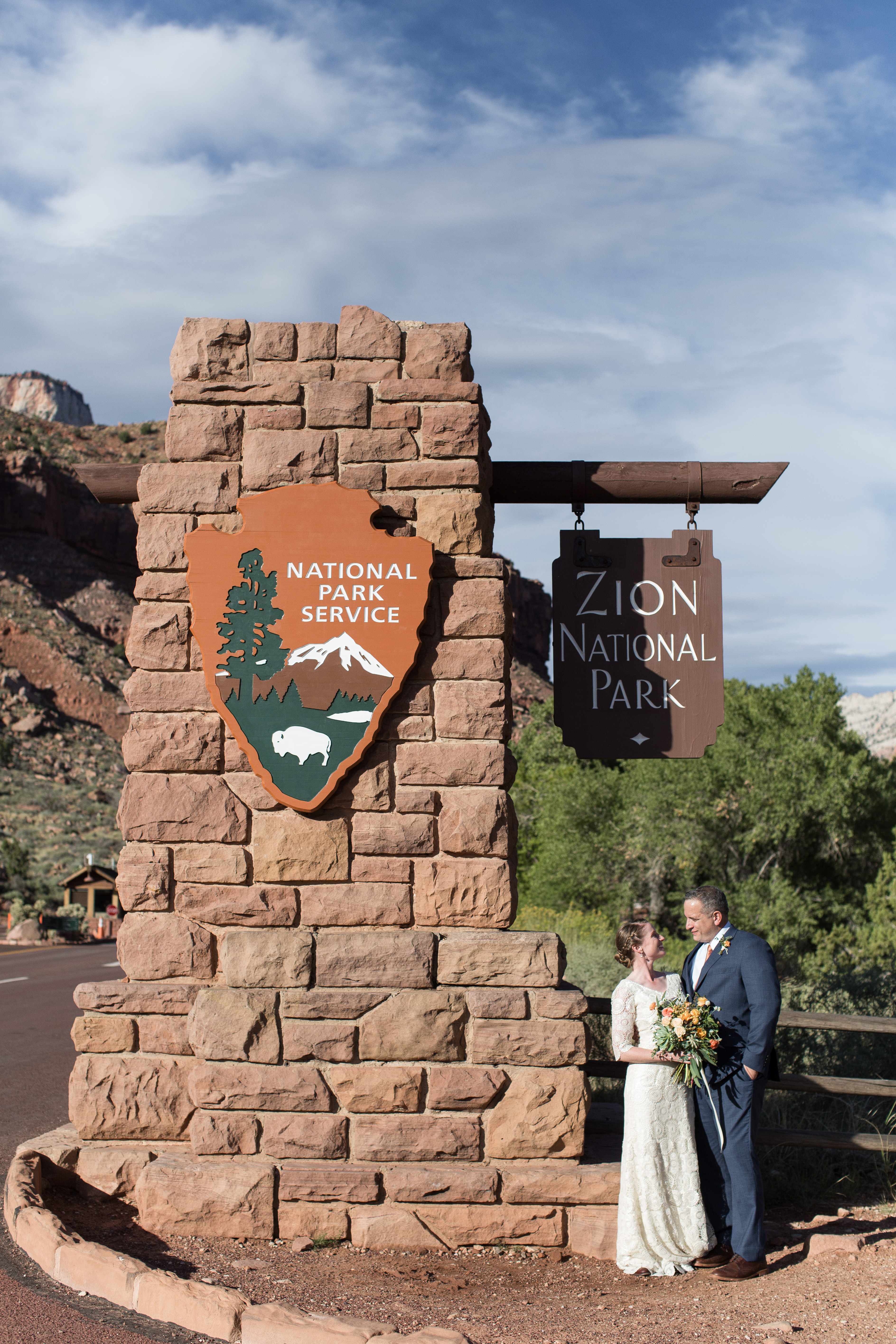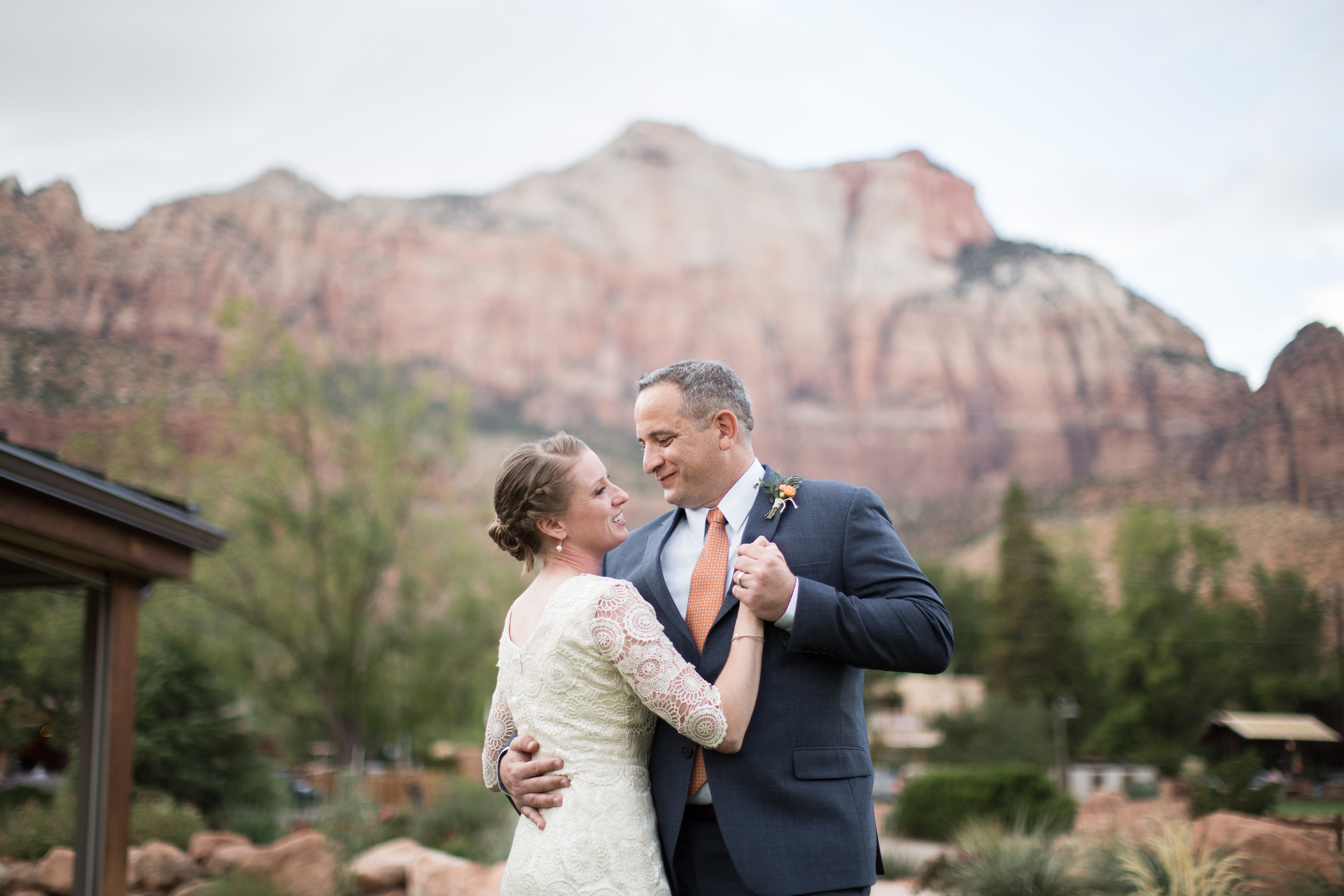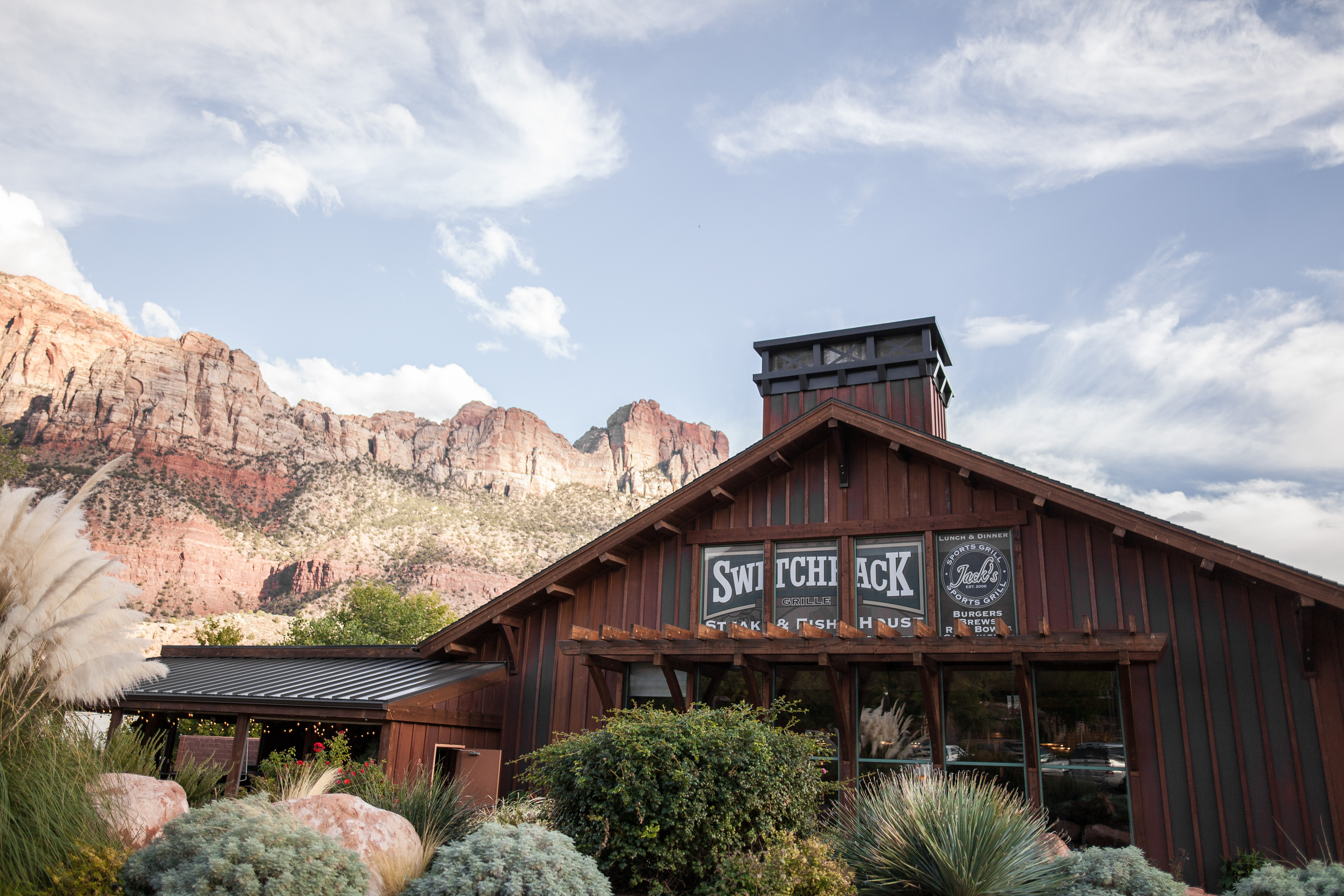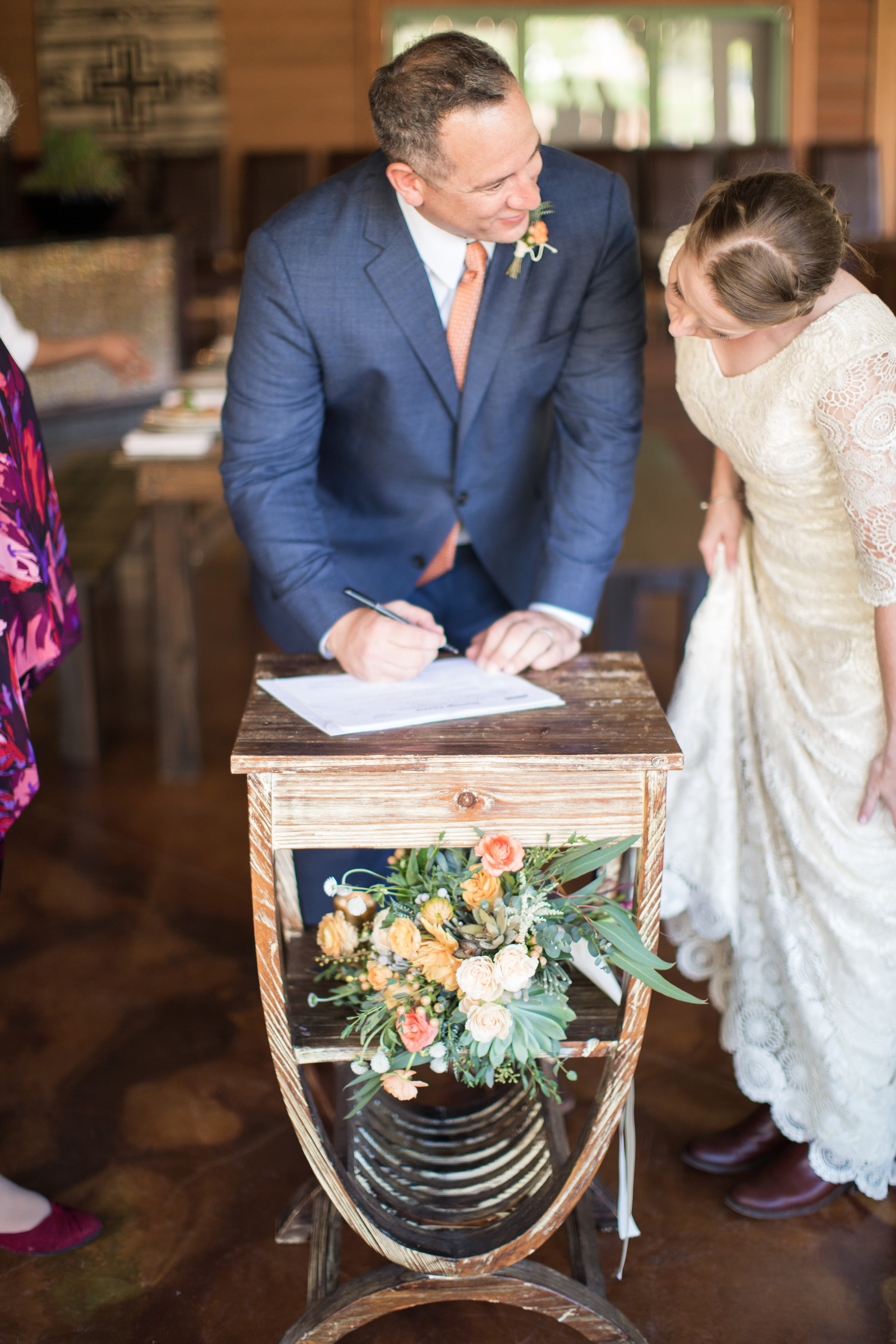 What a beautiful space to relax and eat!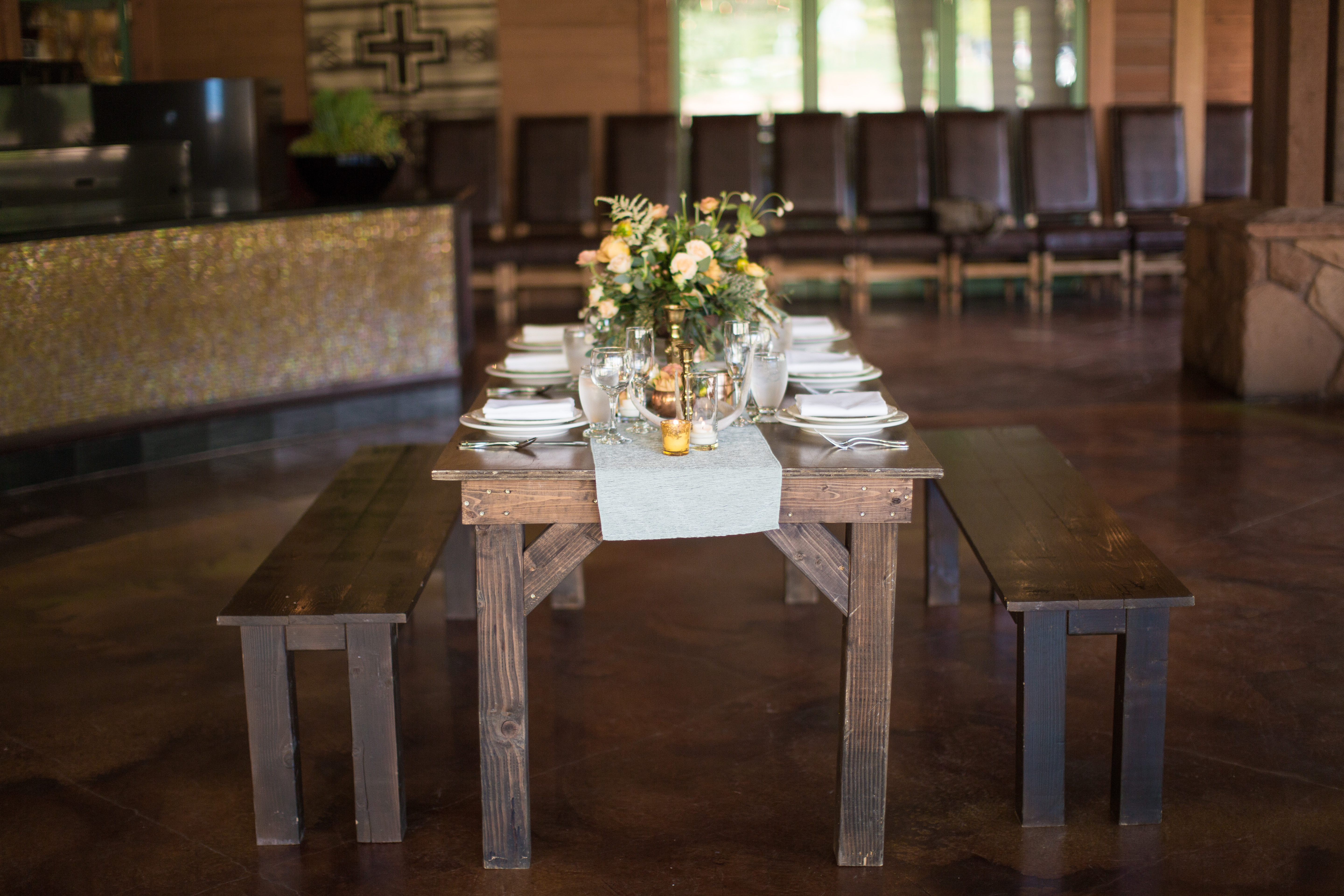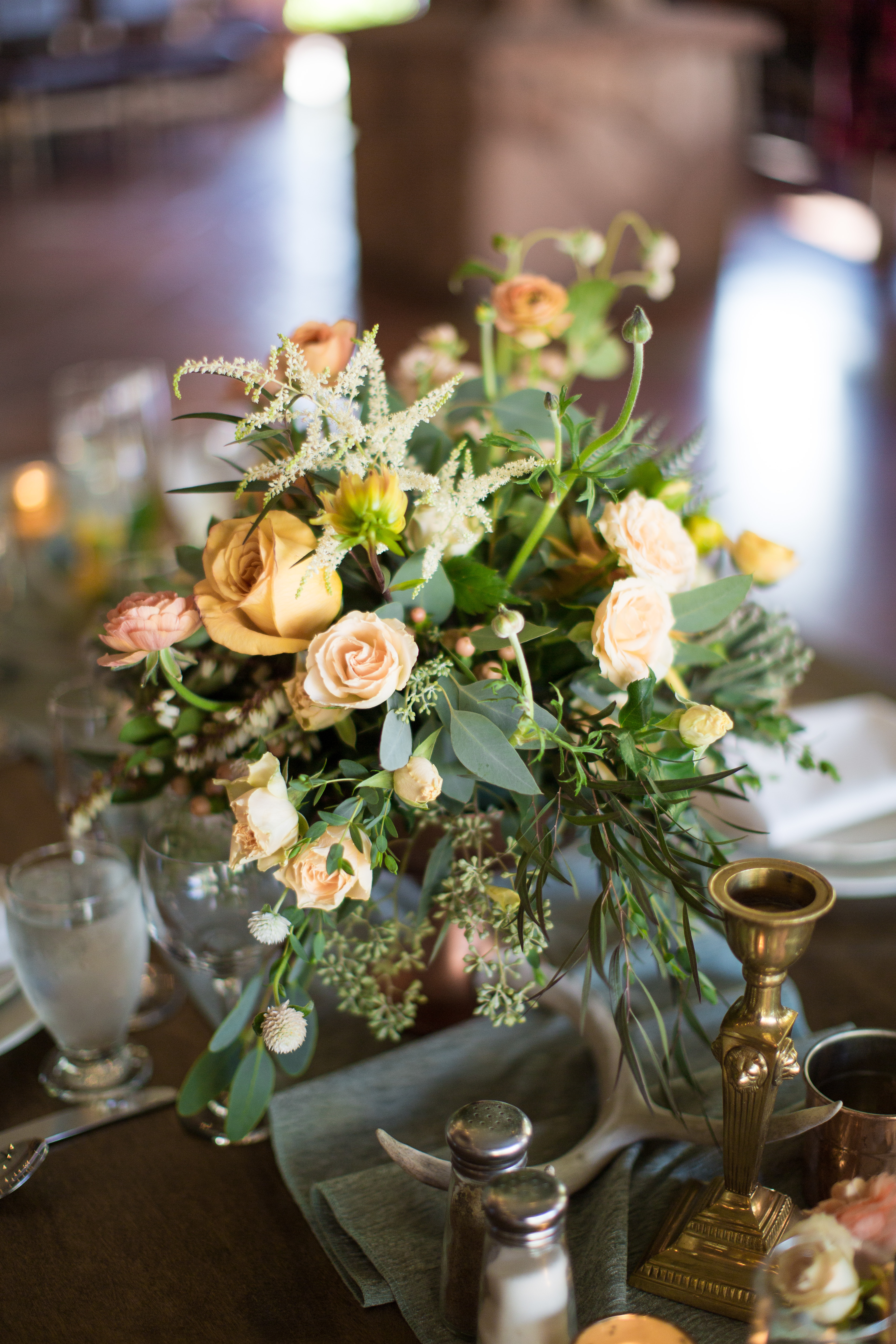 It's all in the details!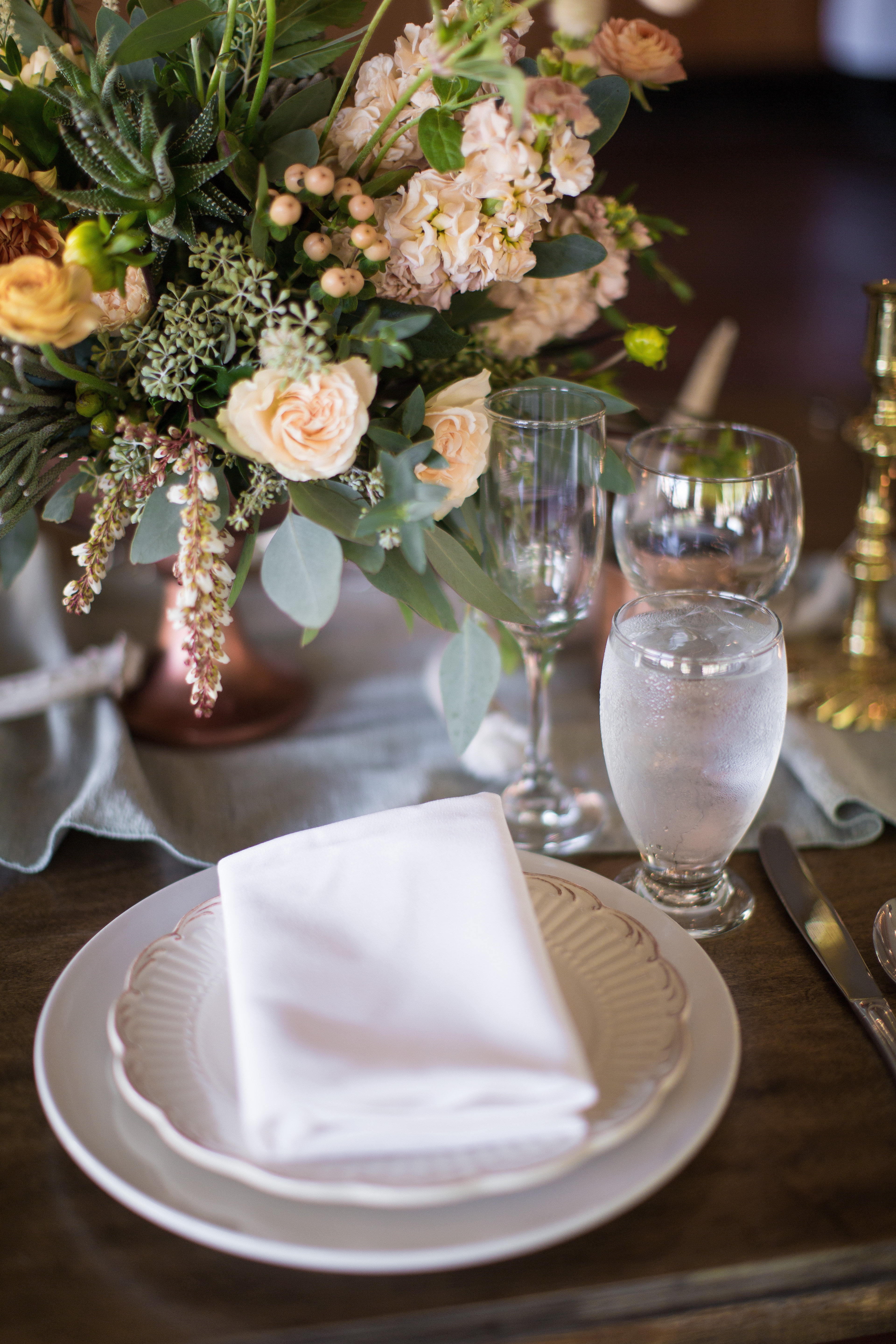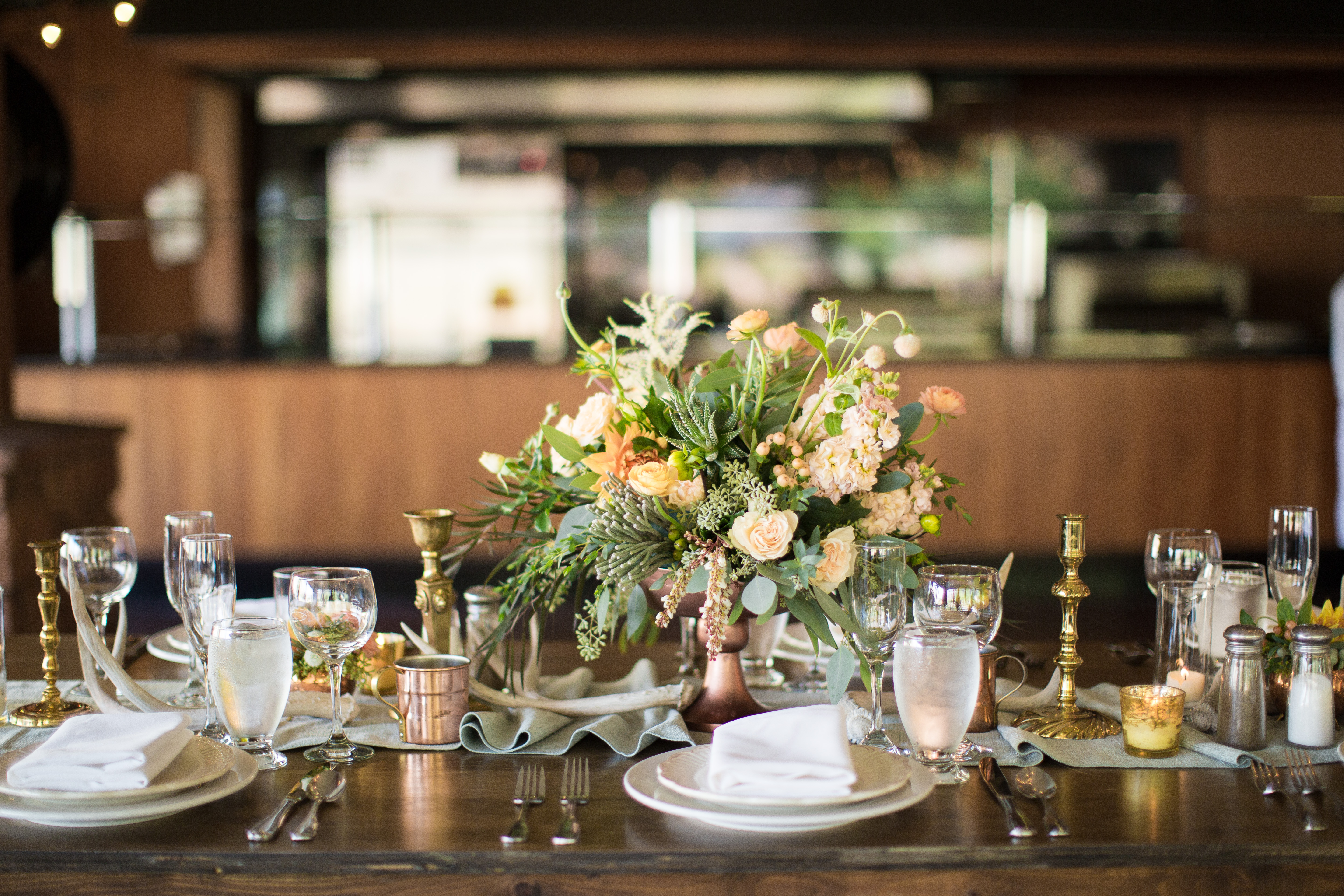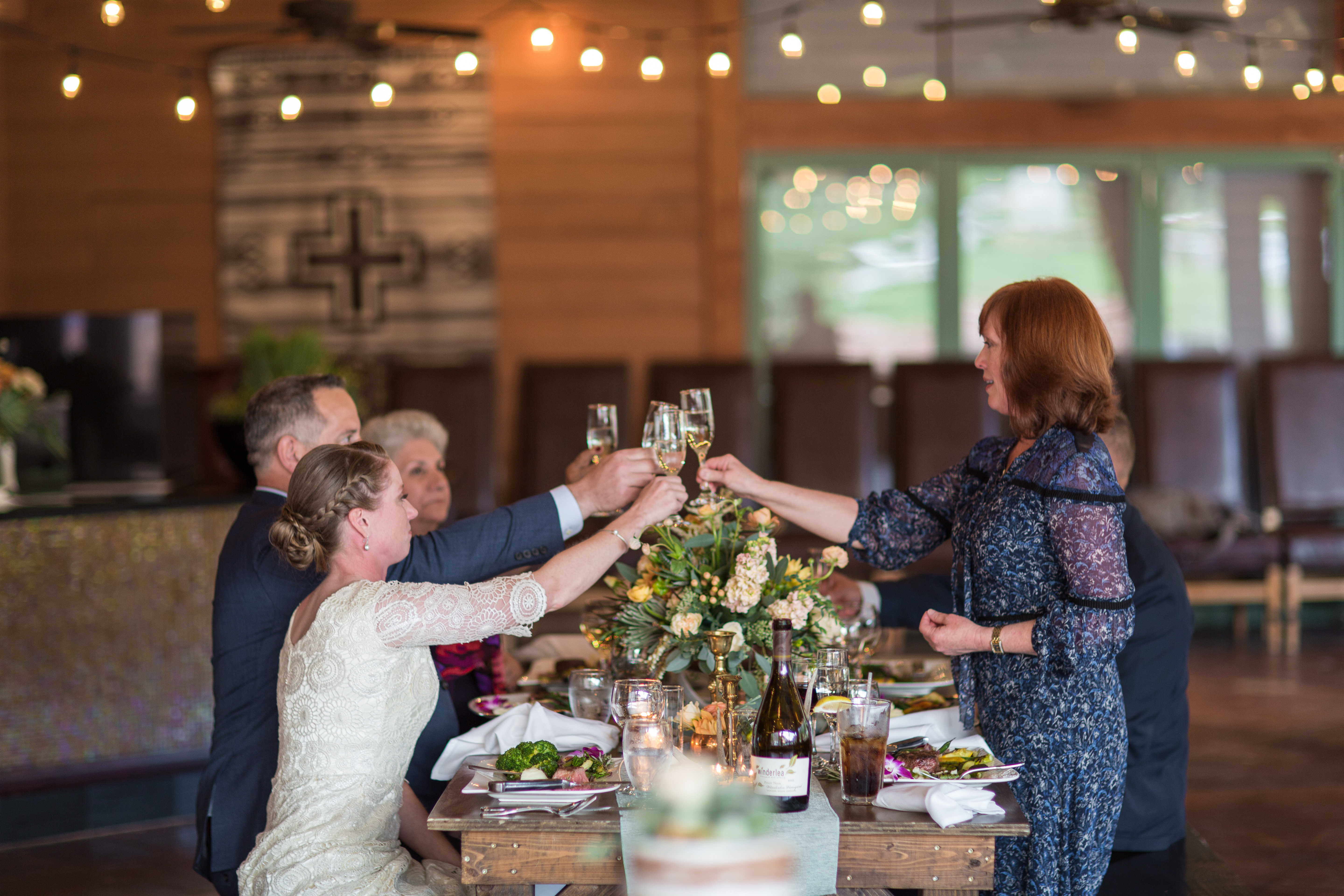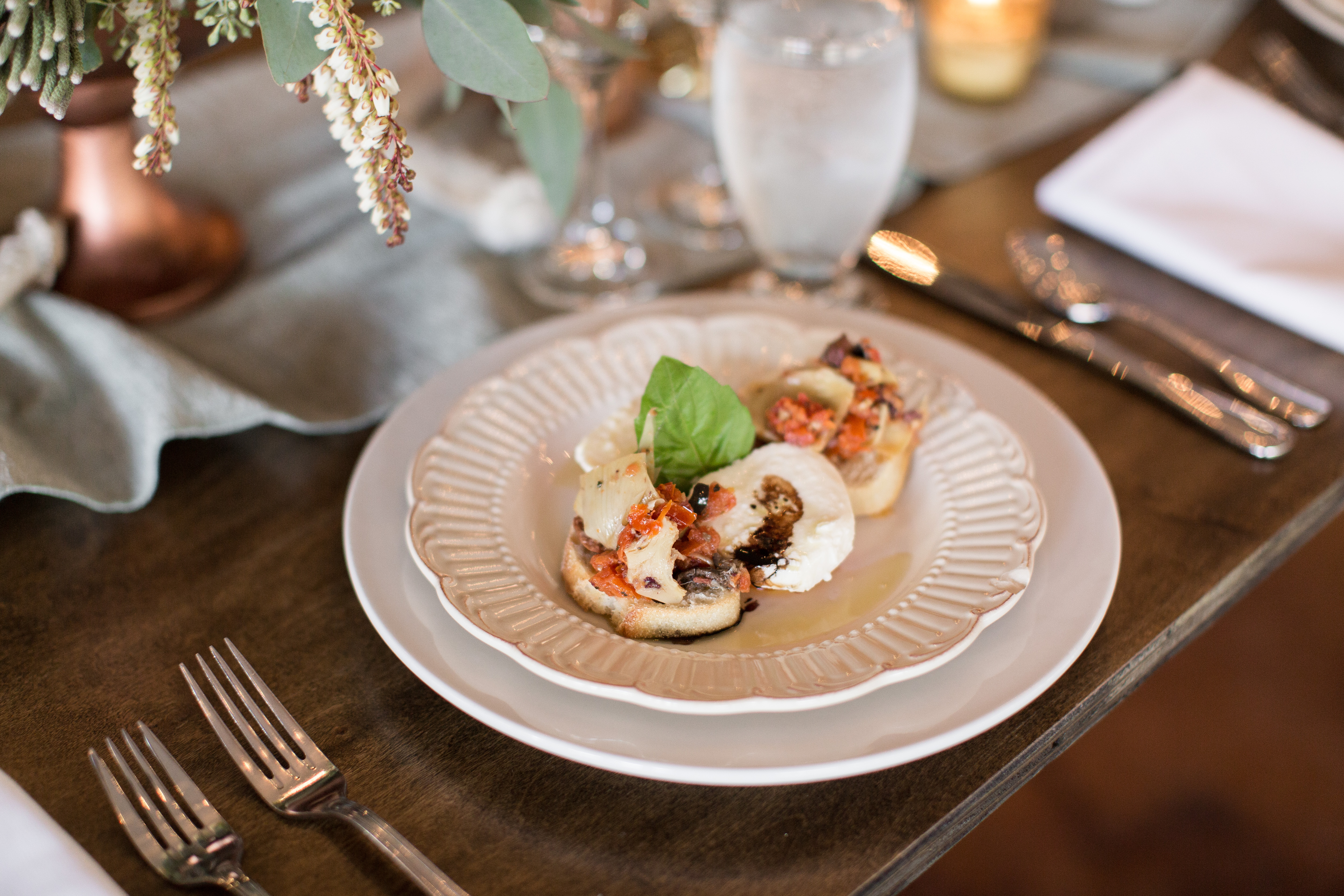 Is there anything better than succulents on a naked cake? I think not!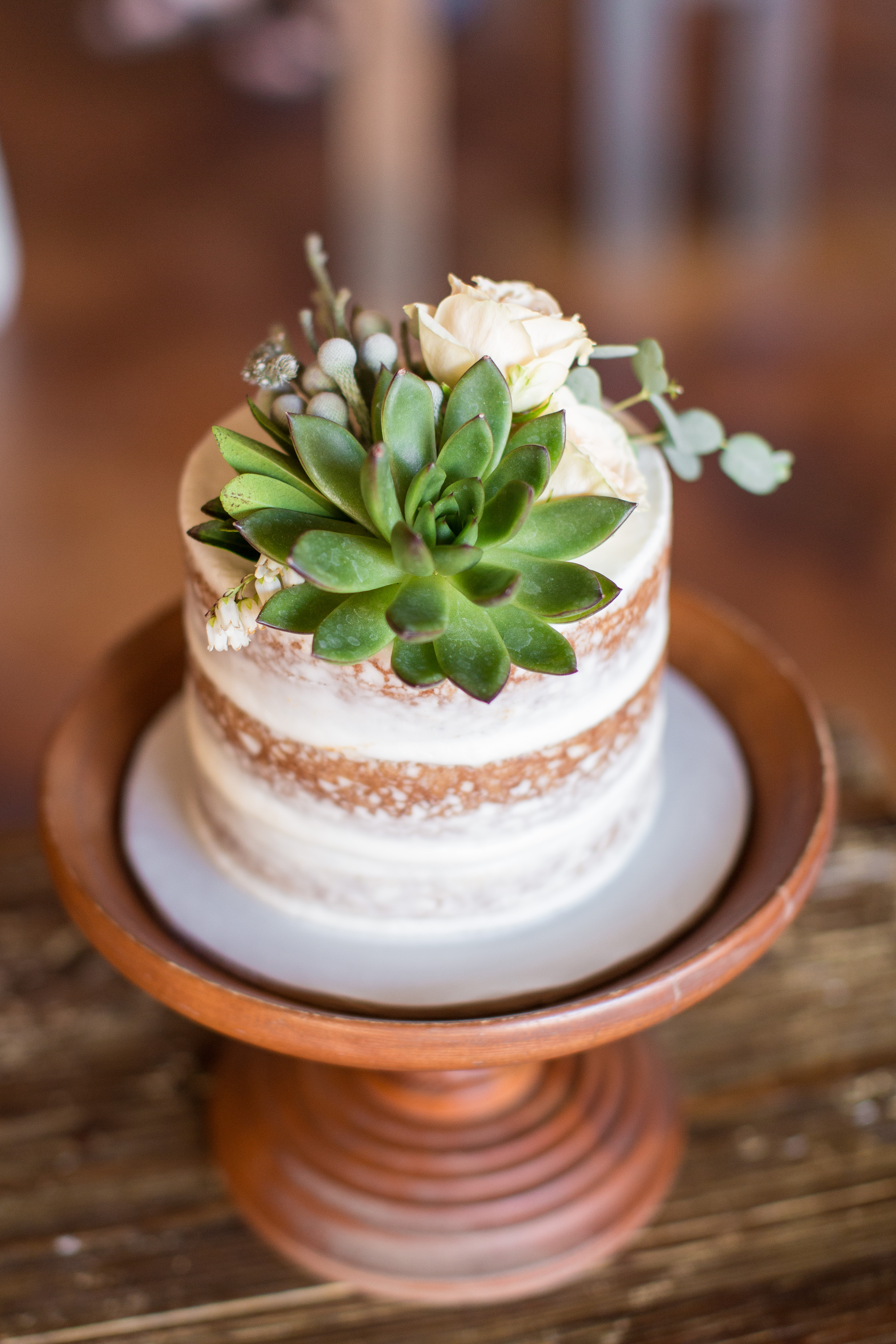 Just because its an elopement, it doesn't mean their can't be cake, dancing, and a party!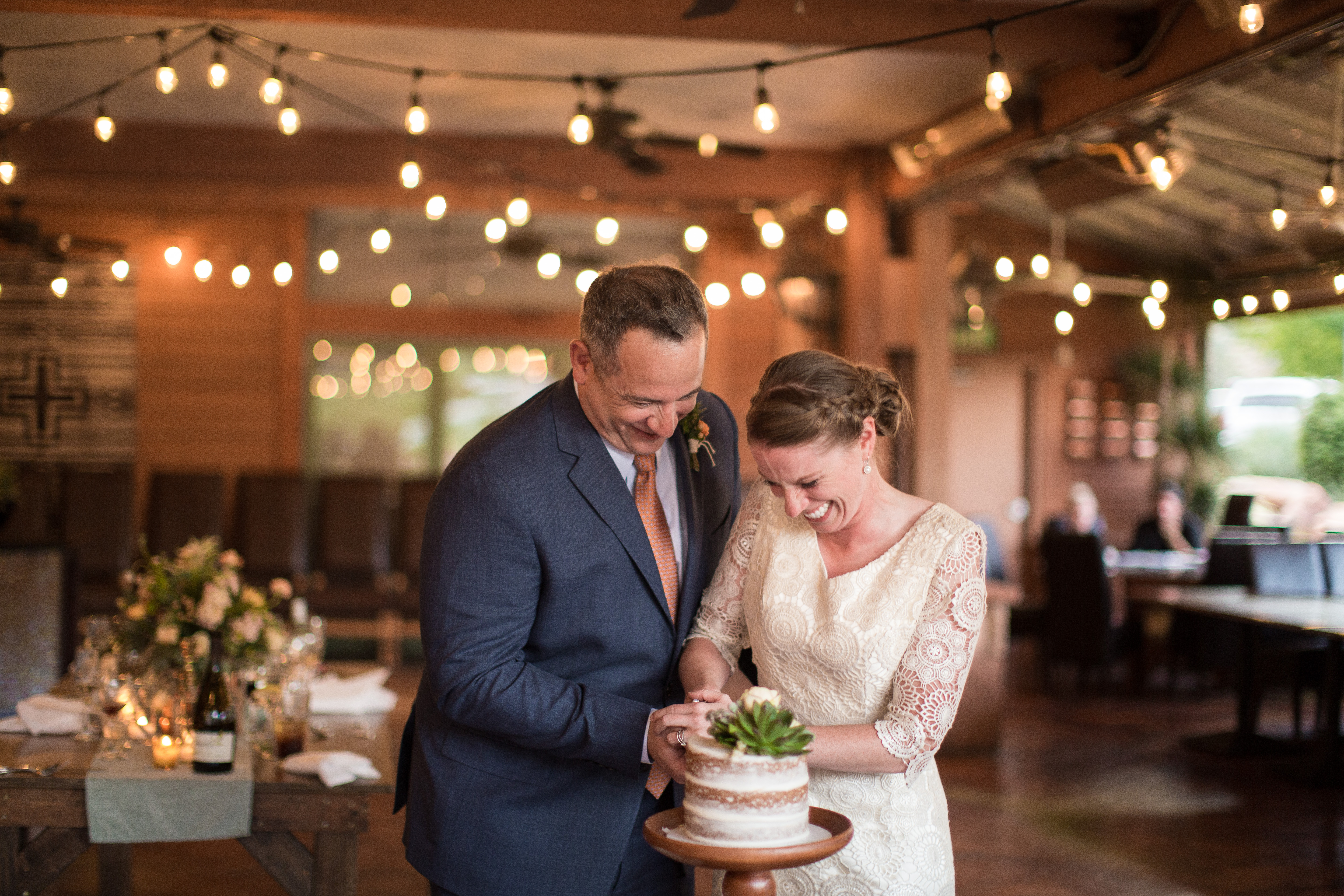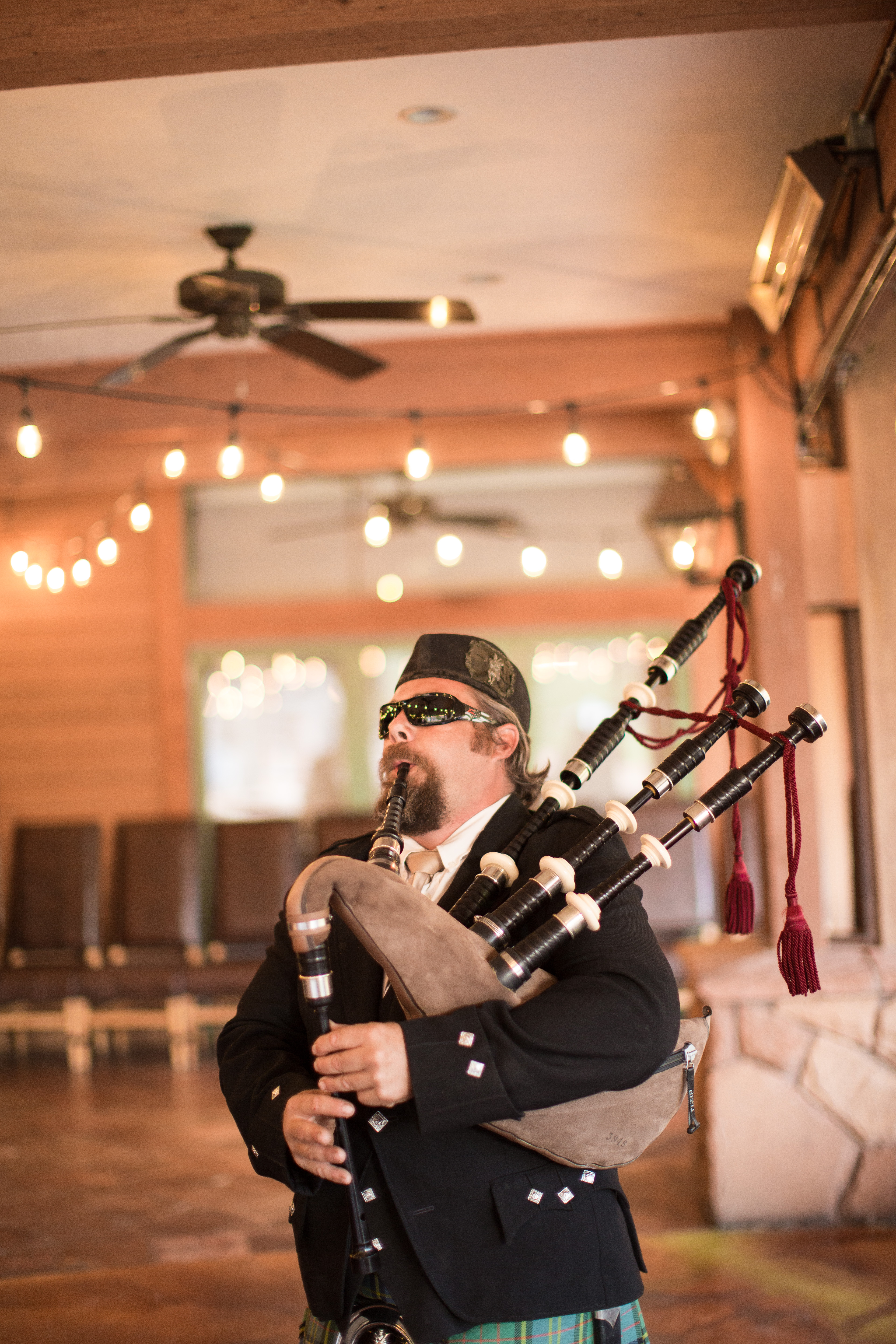 Zion. You never disappoint!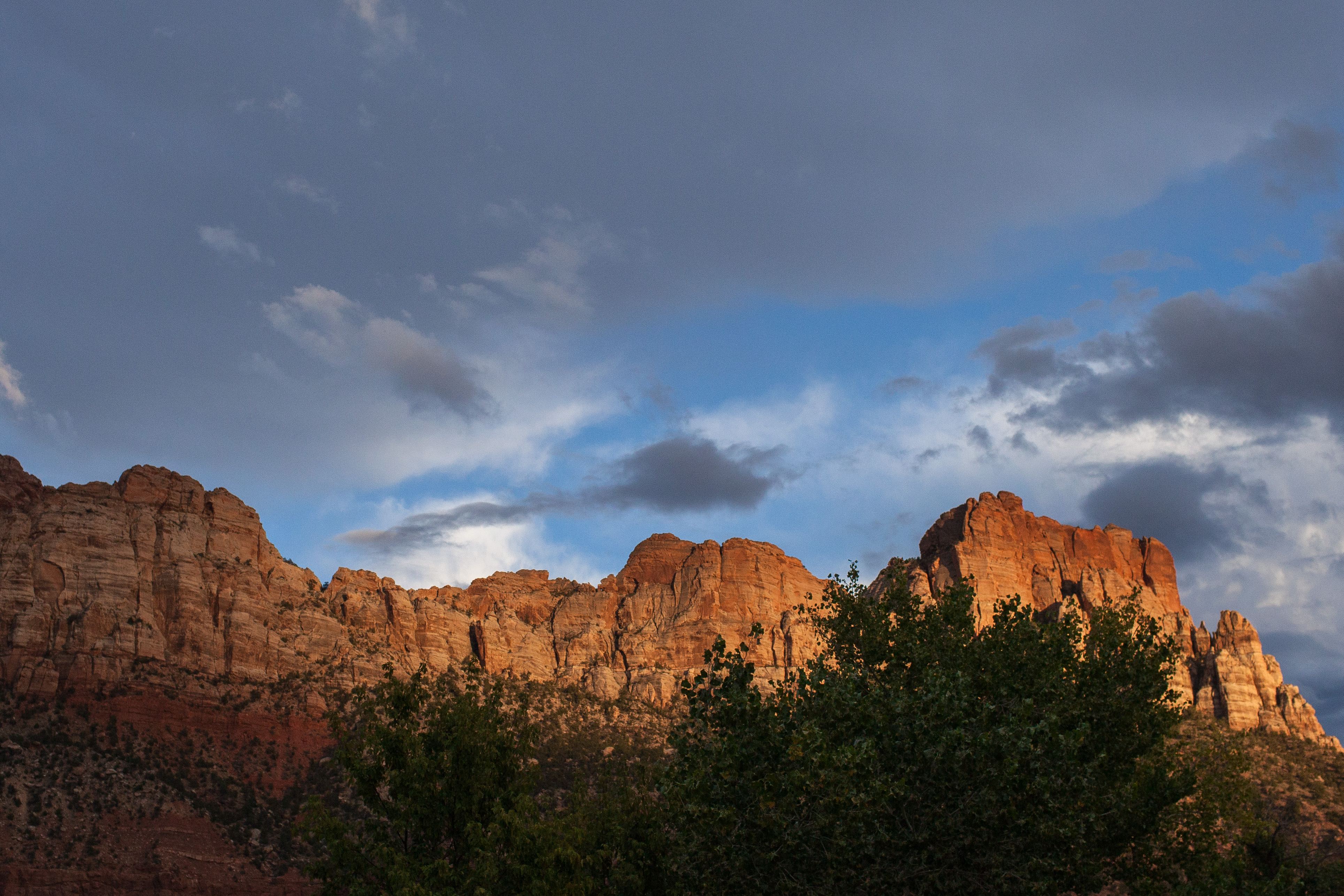 Wedding Coordinator: Forevermore Events
Rentals: St. George Party Rentals
Photographer: Tyler Rye Photography
Location: Switchback in Zion National Park