Ashton & Cole had a magical elopement from beginning to end!
Lets start with the AMAZING cake!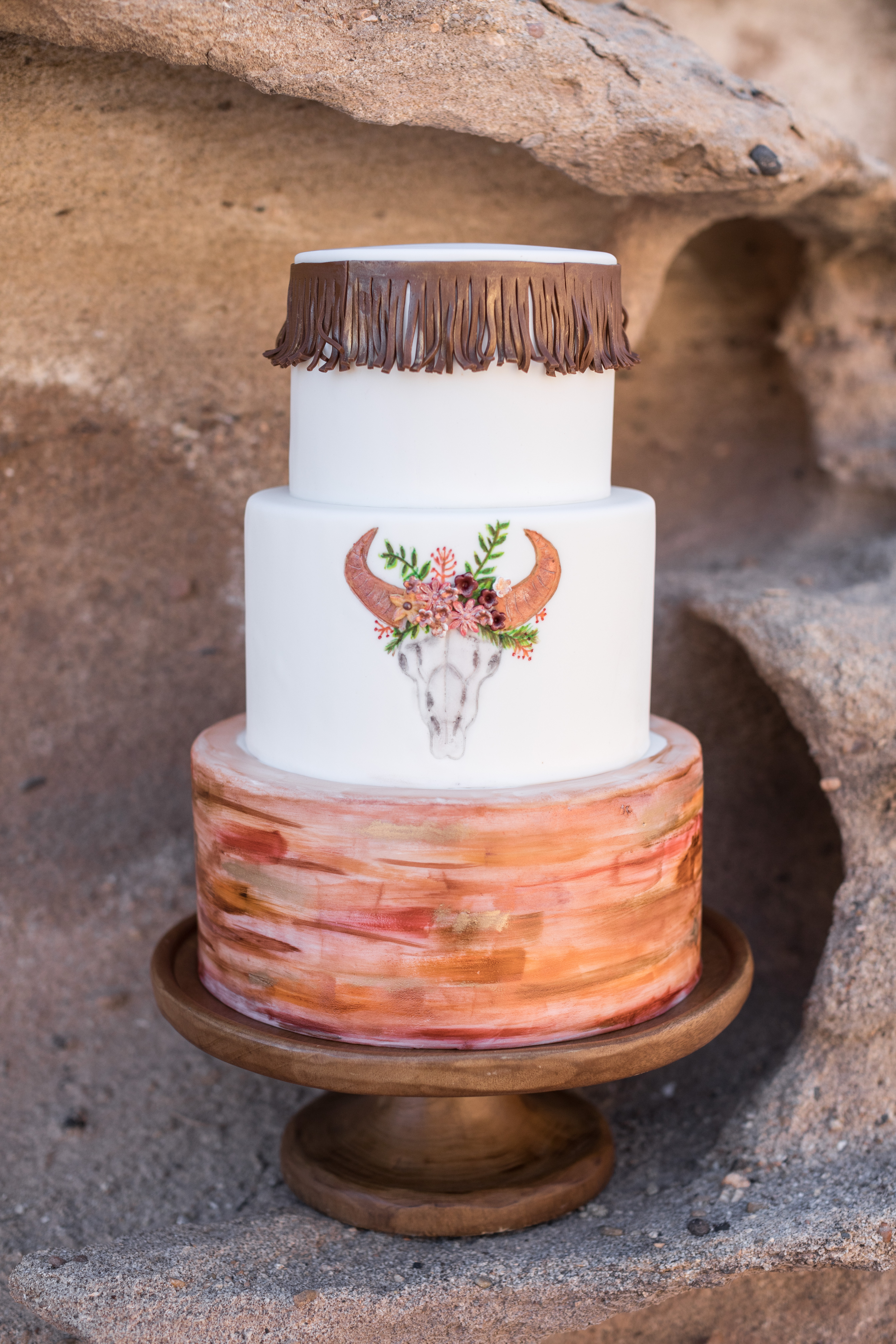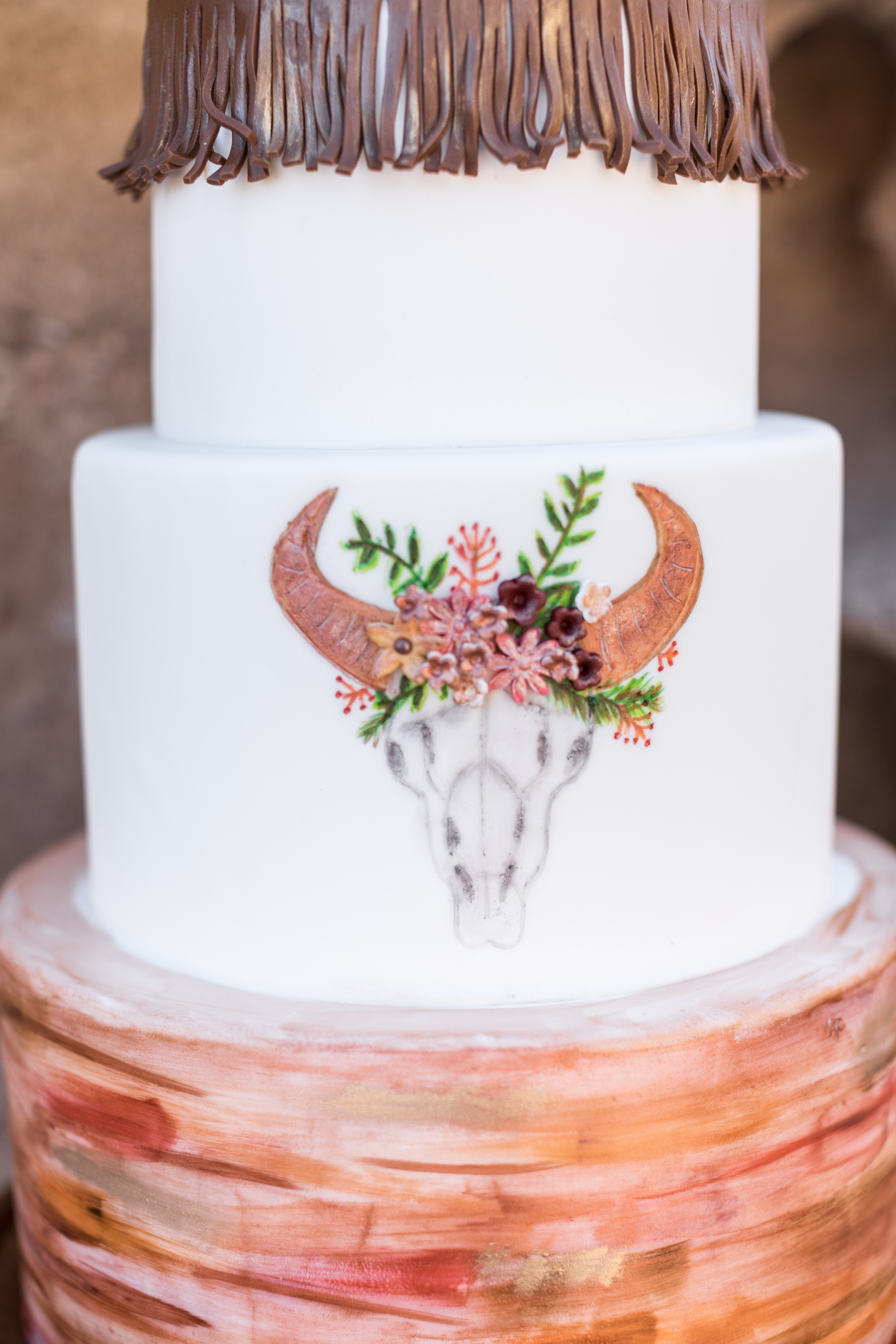 Cow skulls and flowers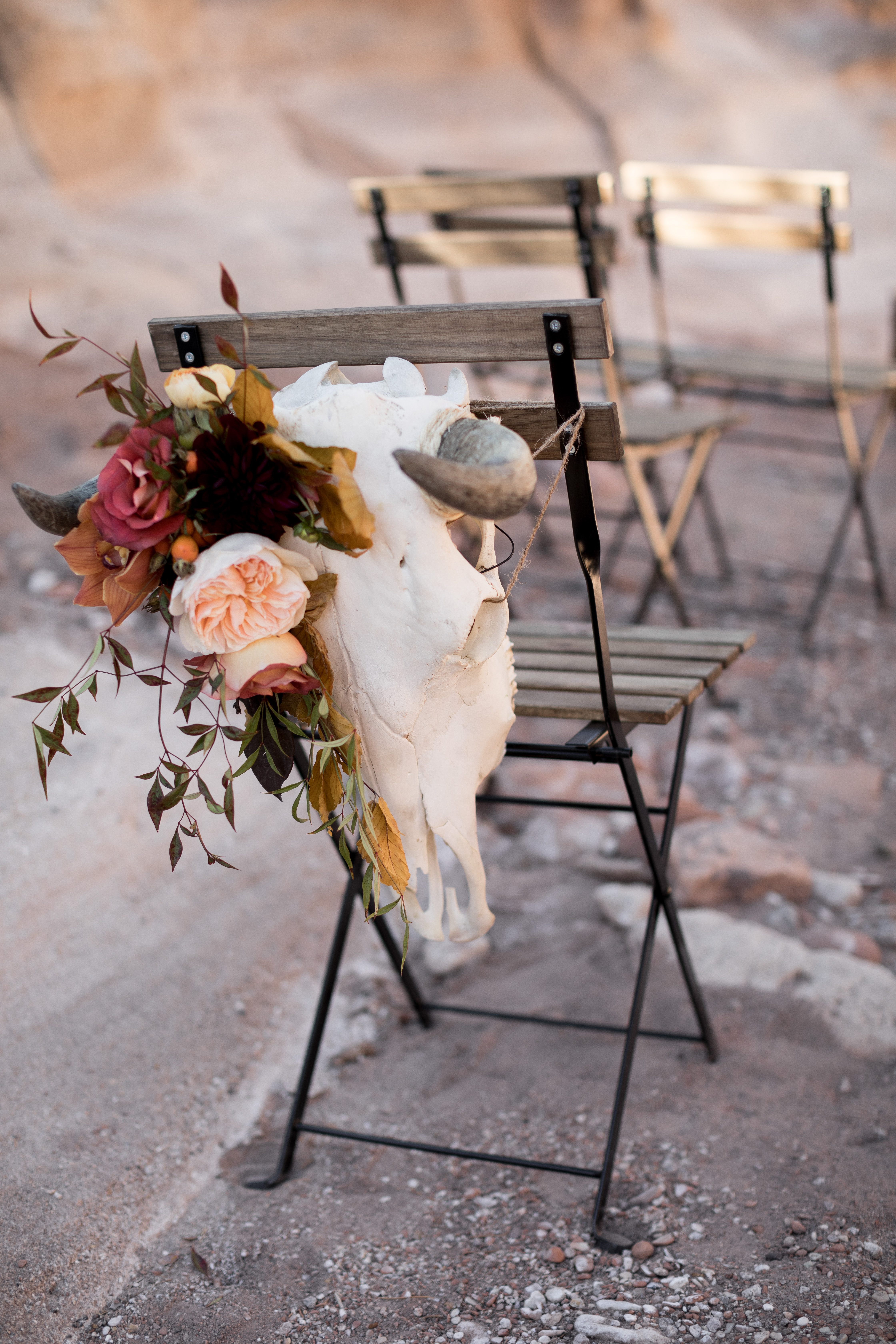 Have you ever thought about having live music at your ceremony?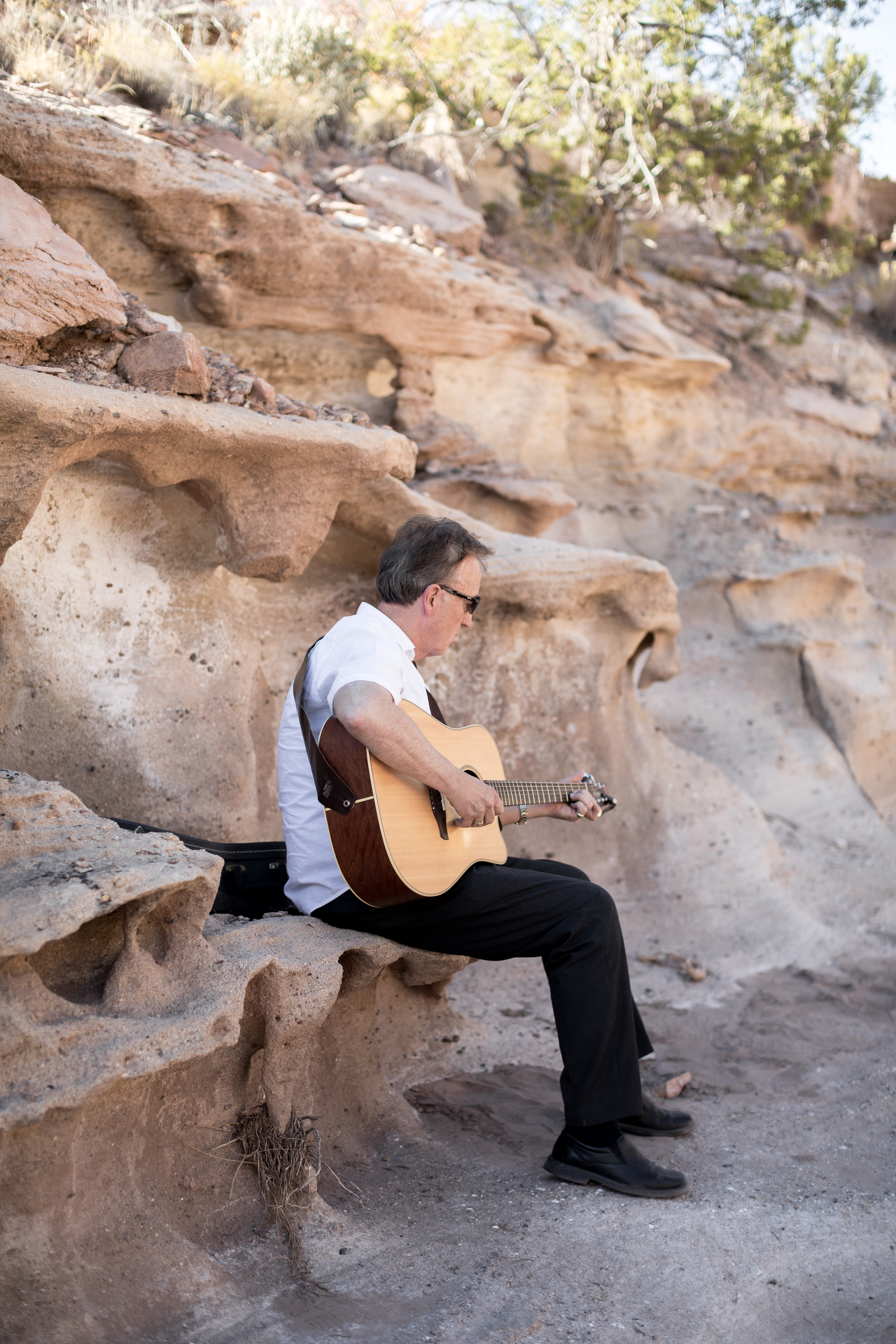 I don't know if there is anything more intimate as this!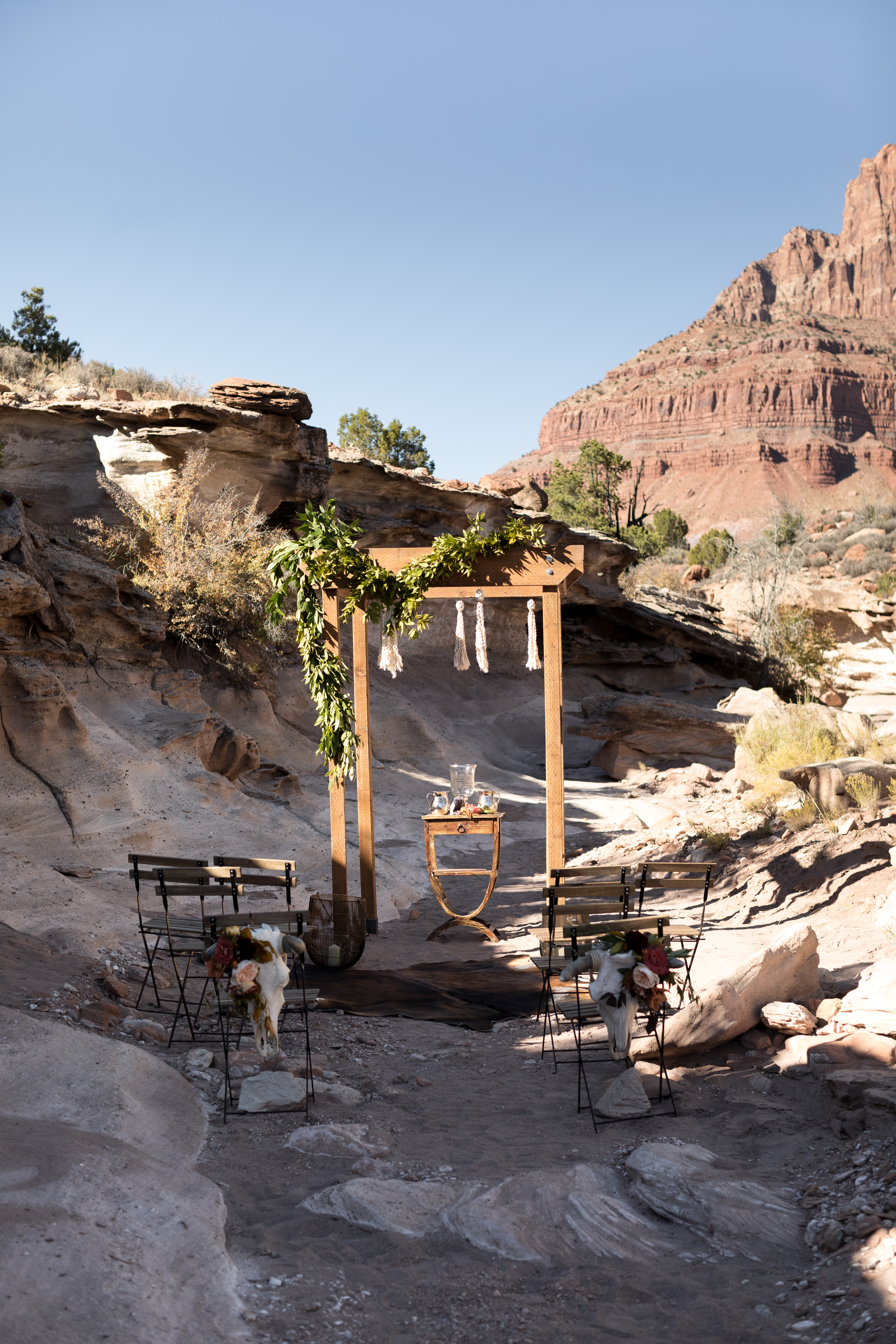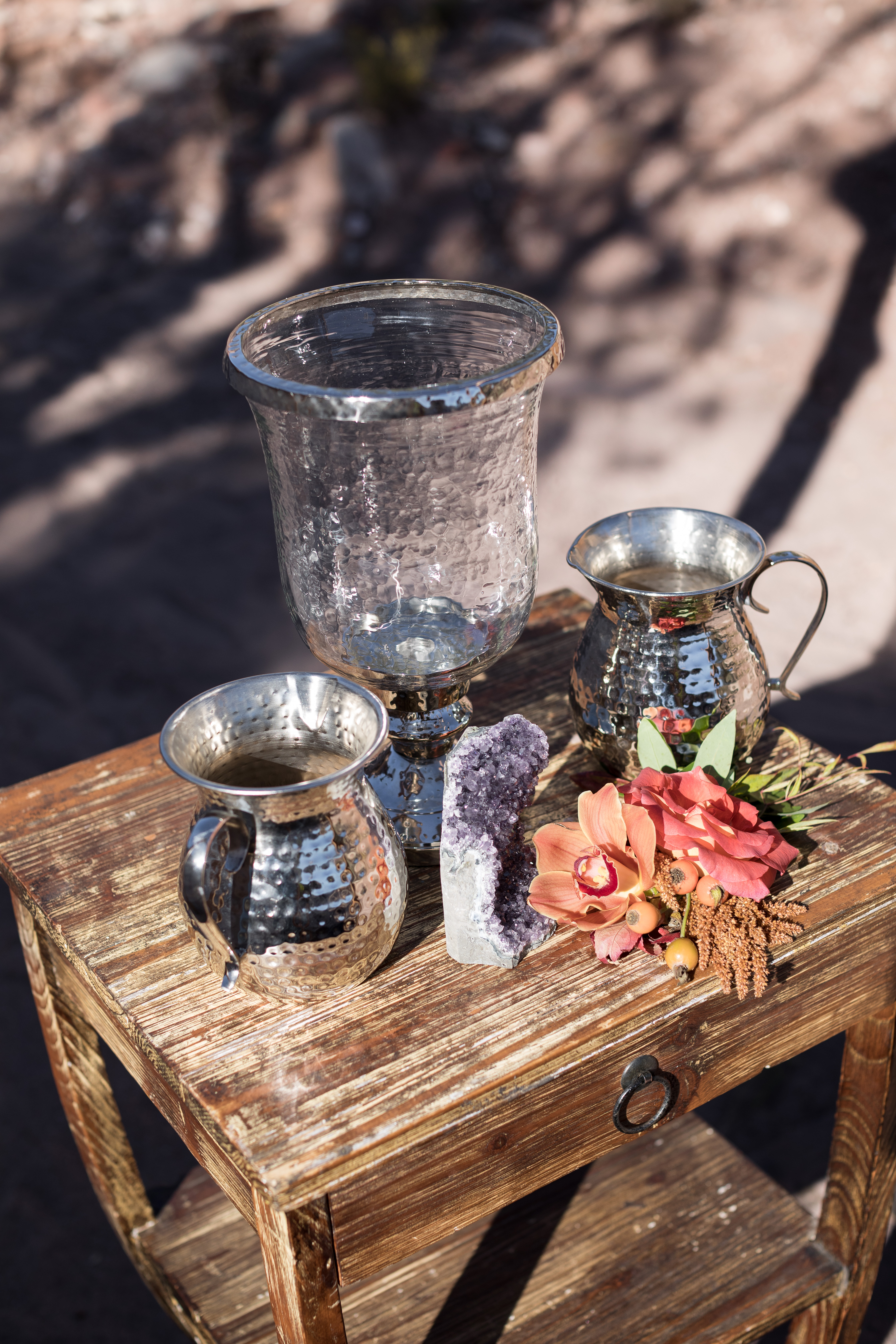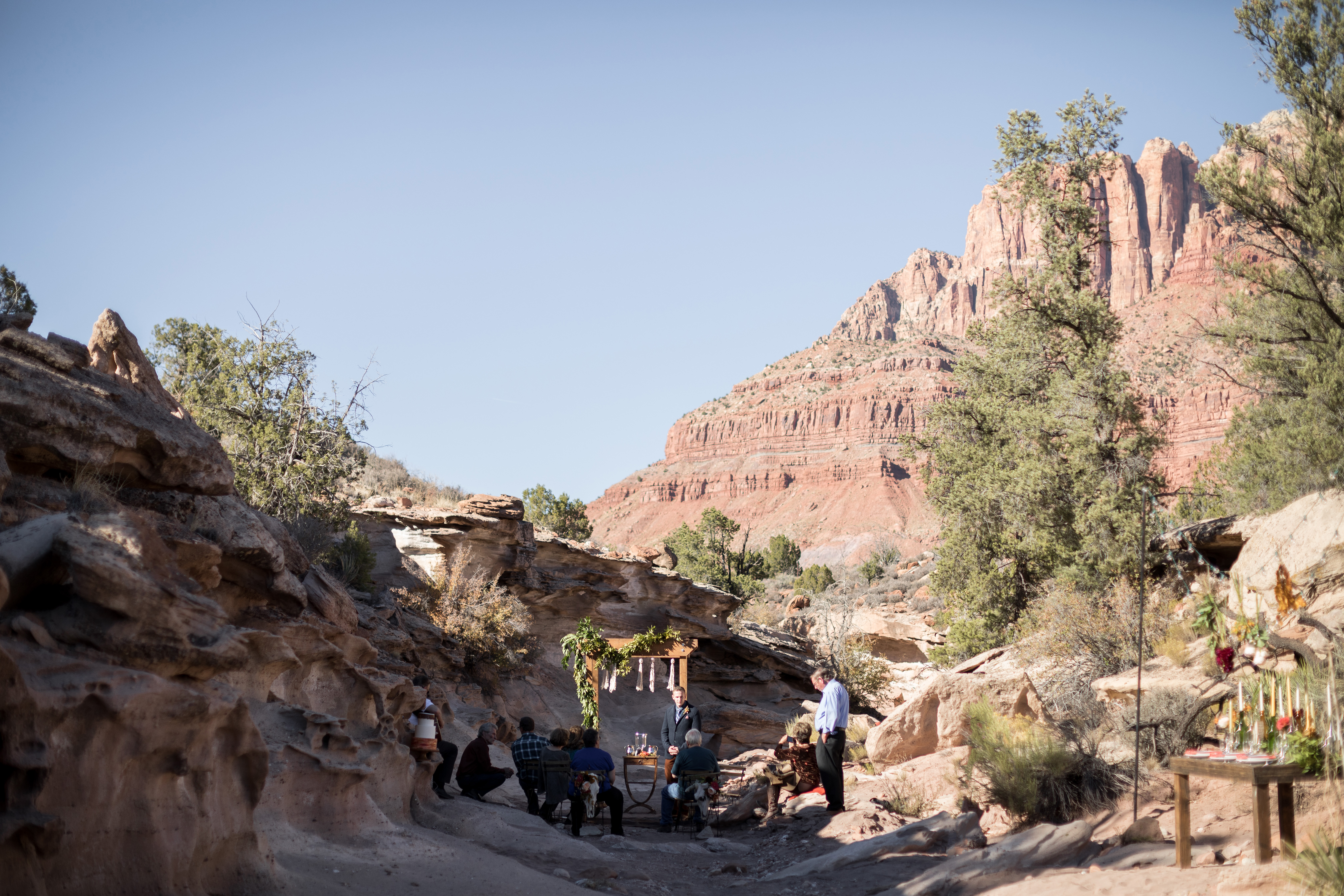 Here comes the bride!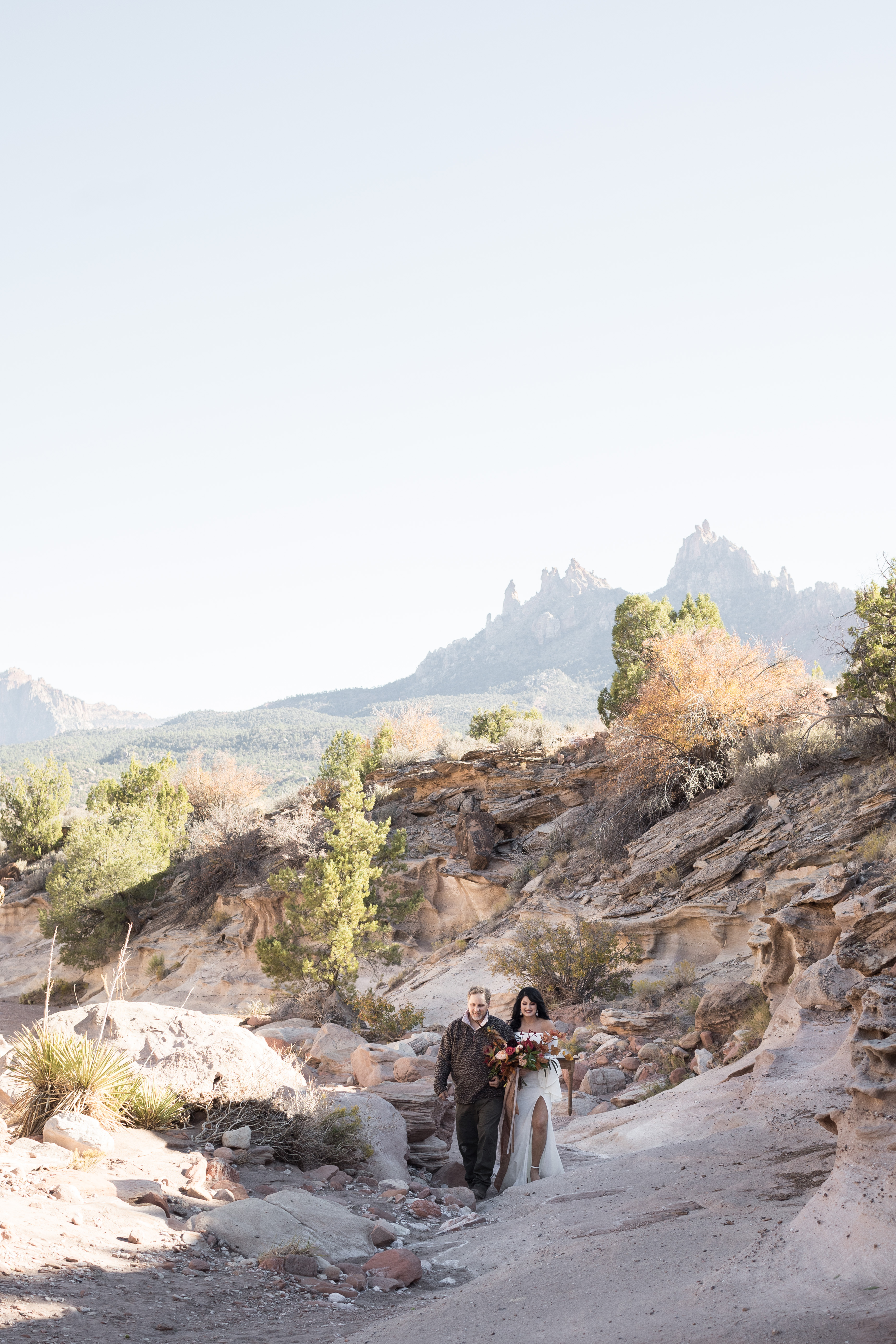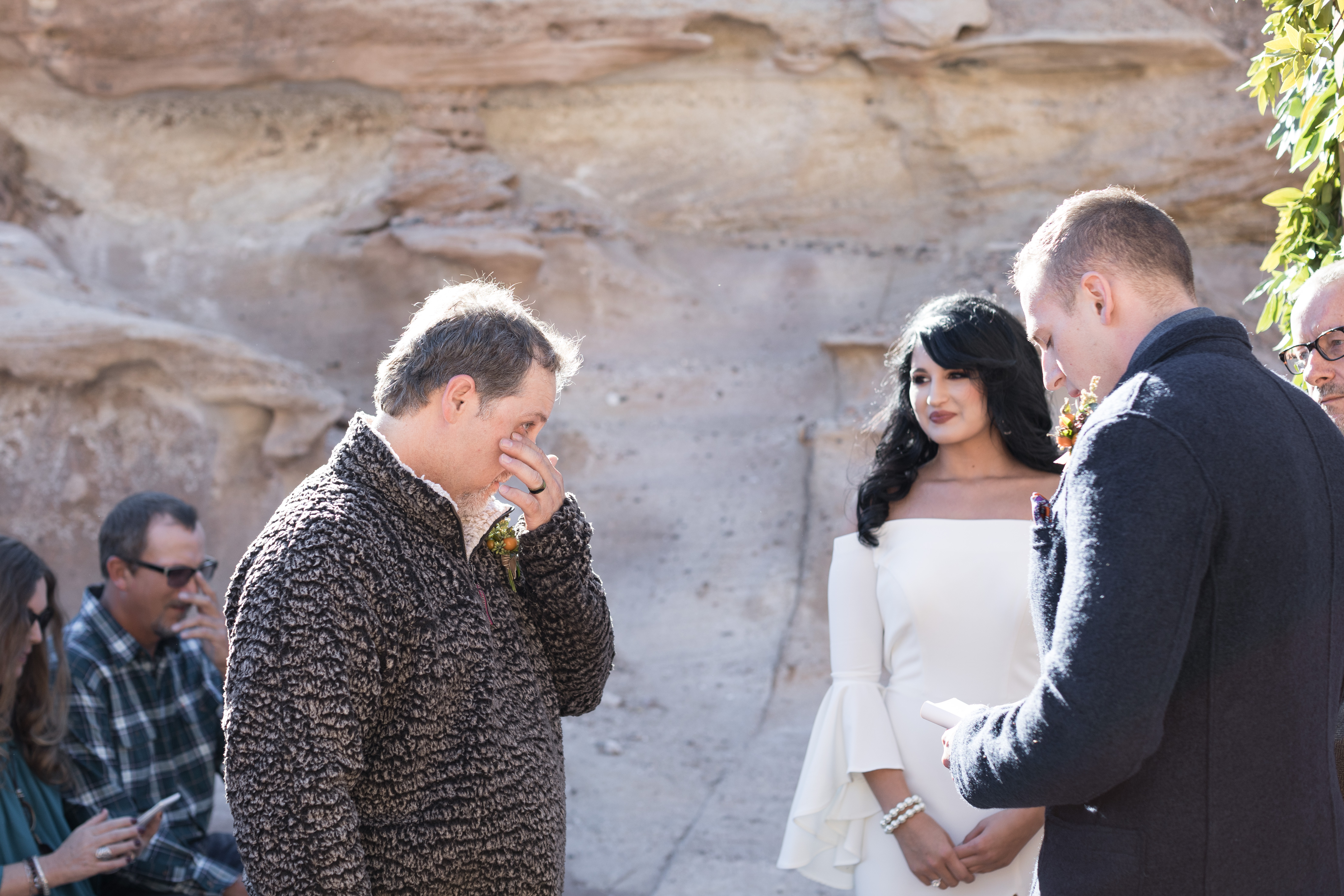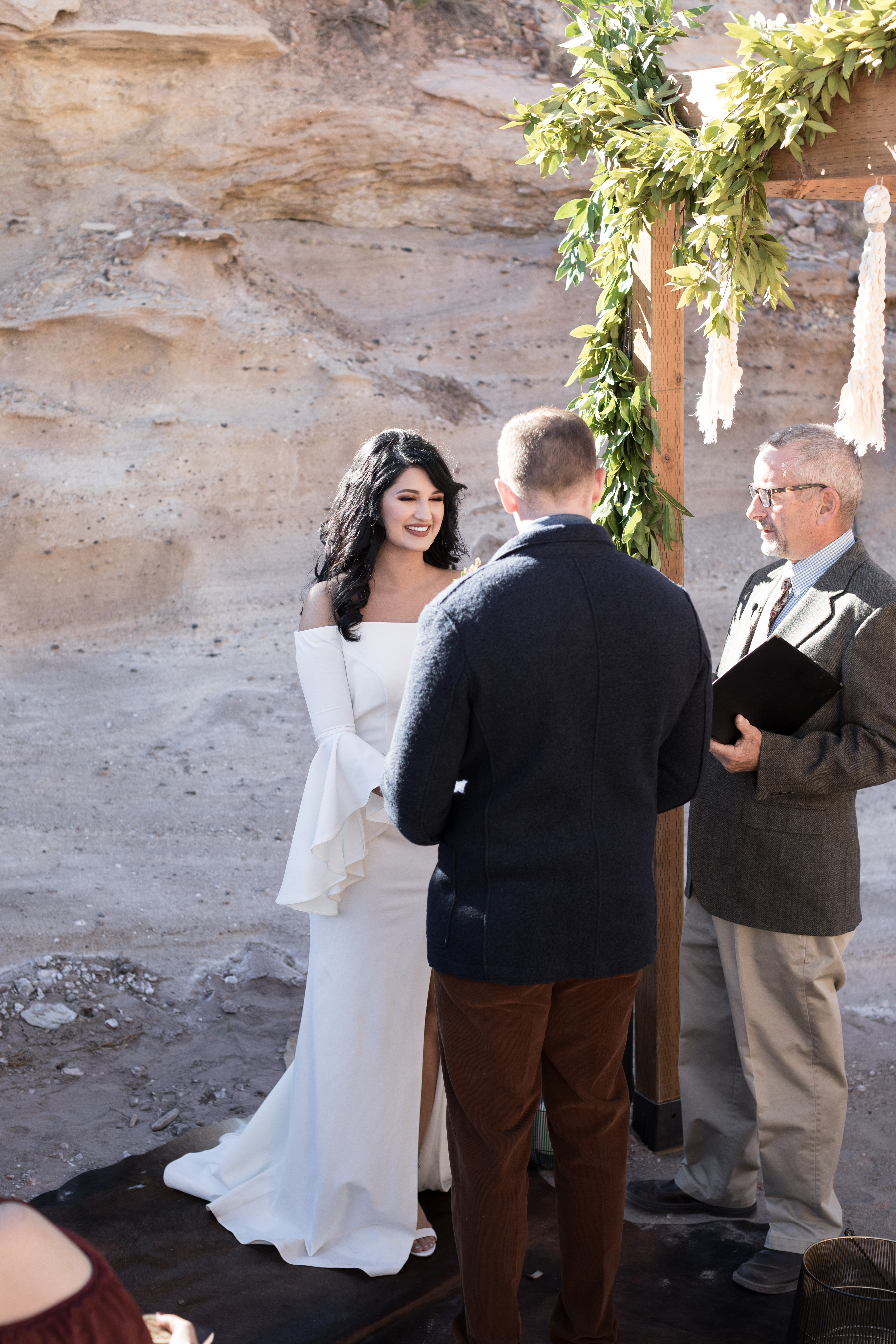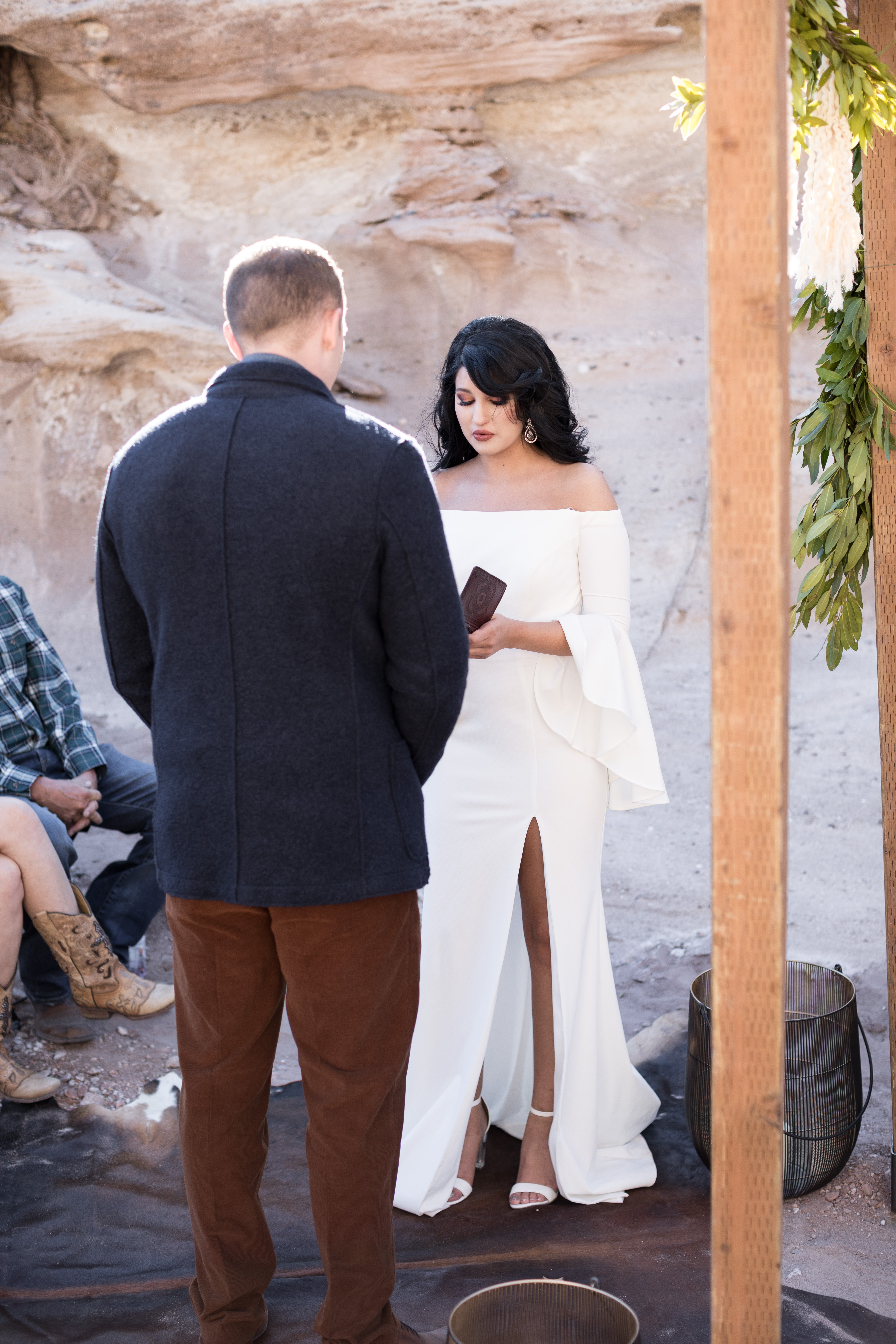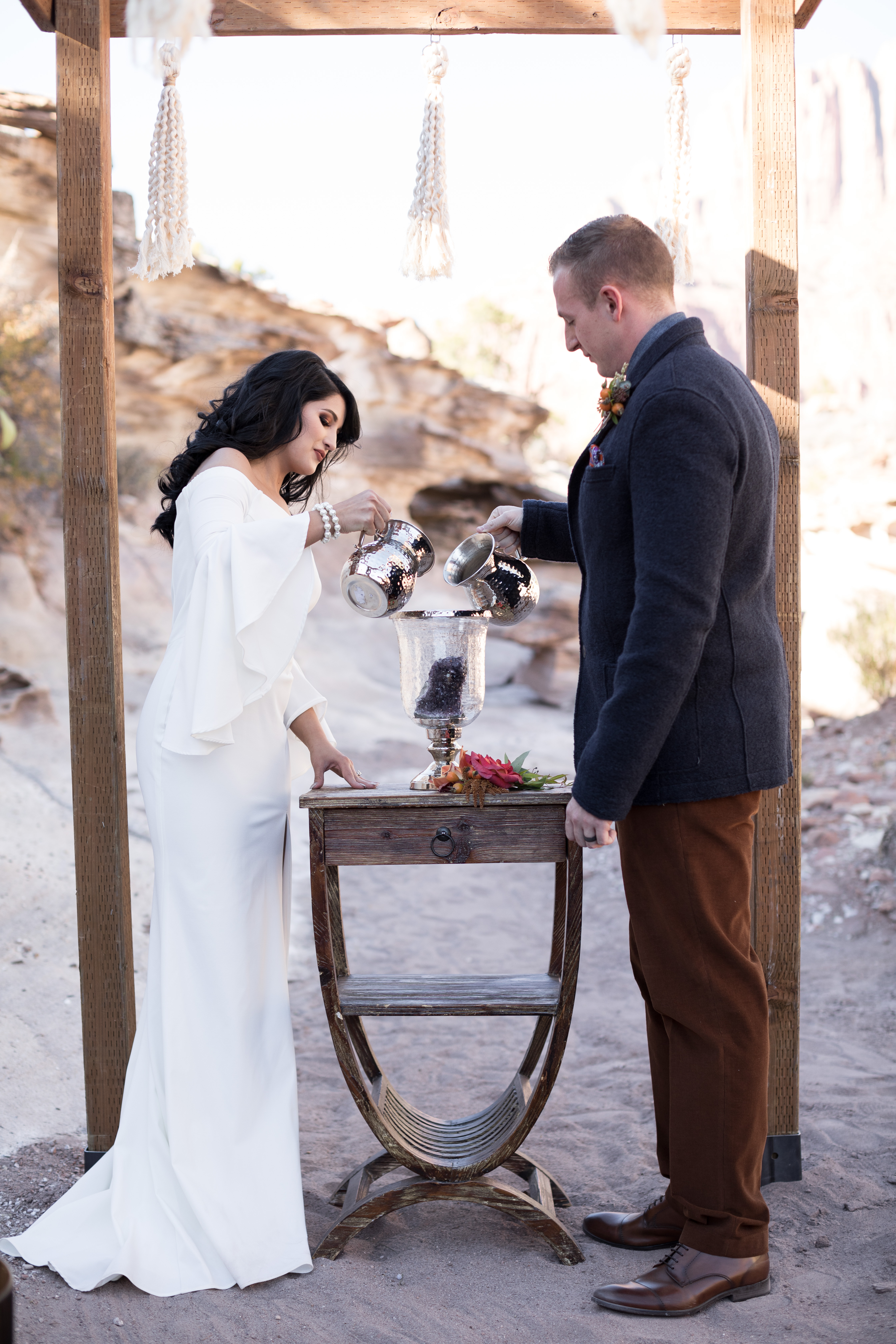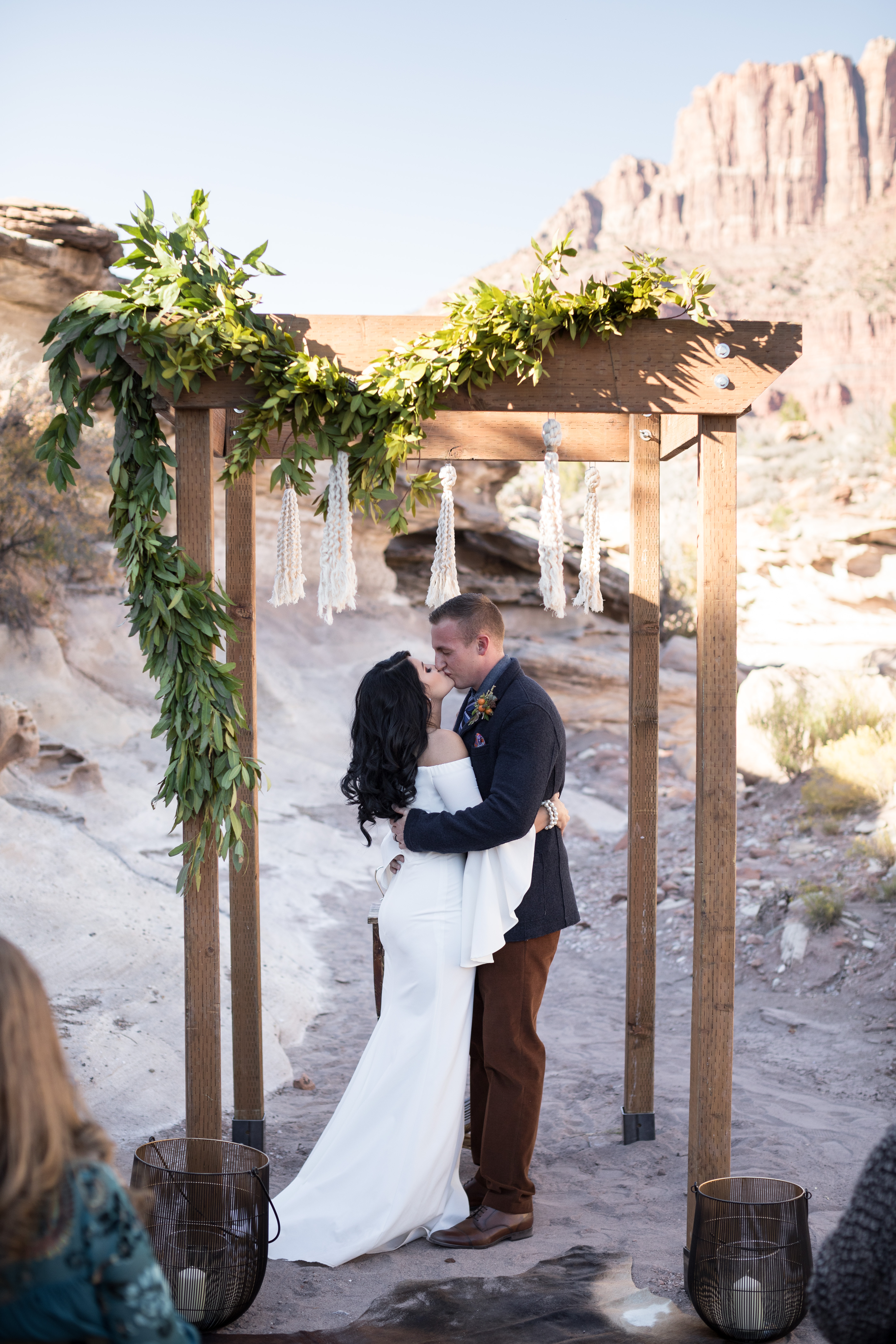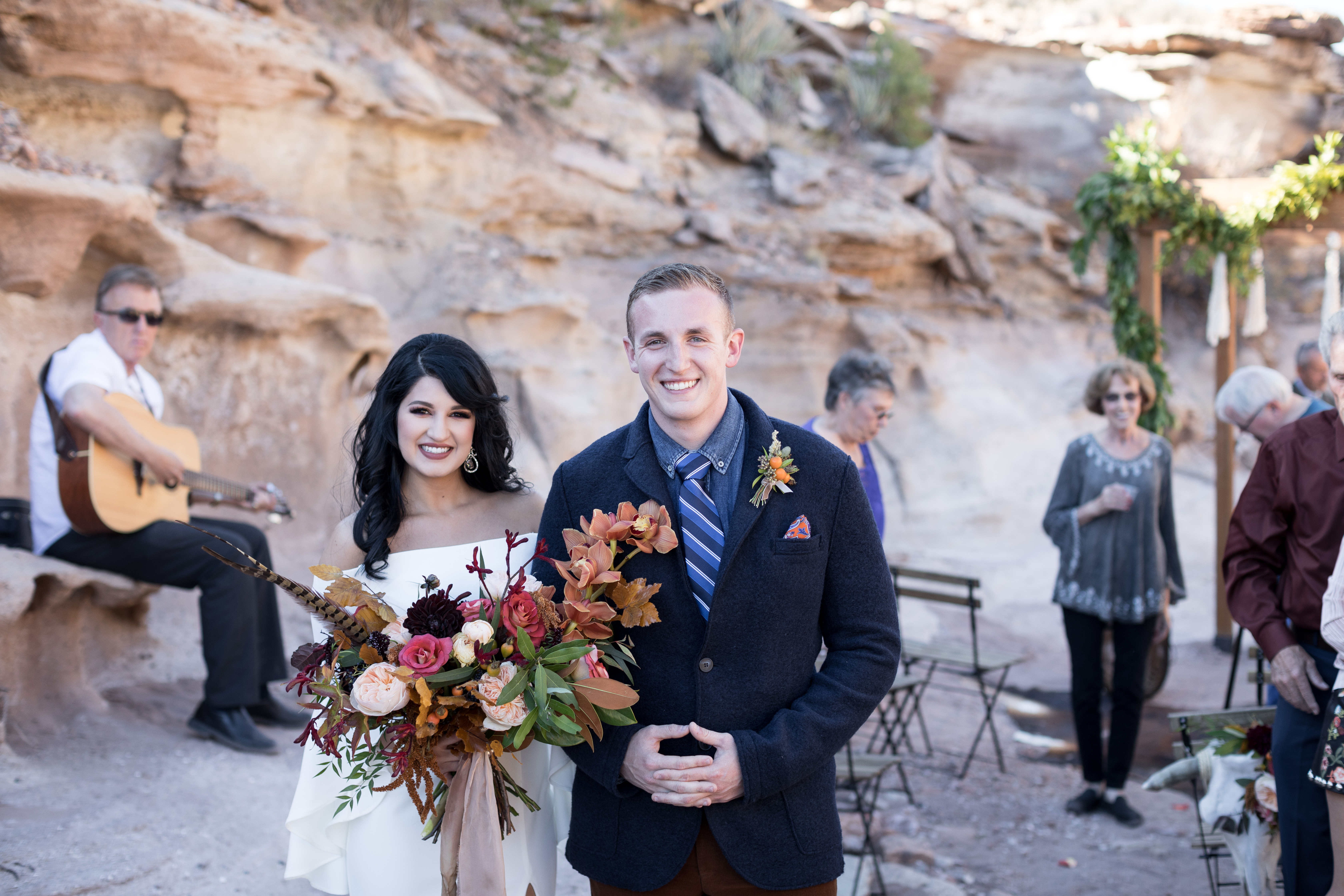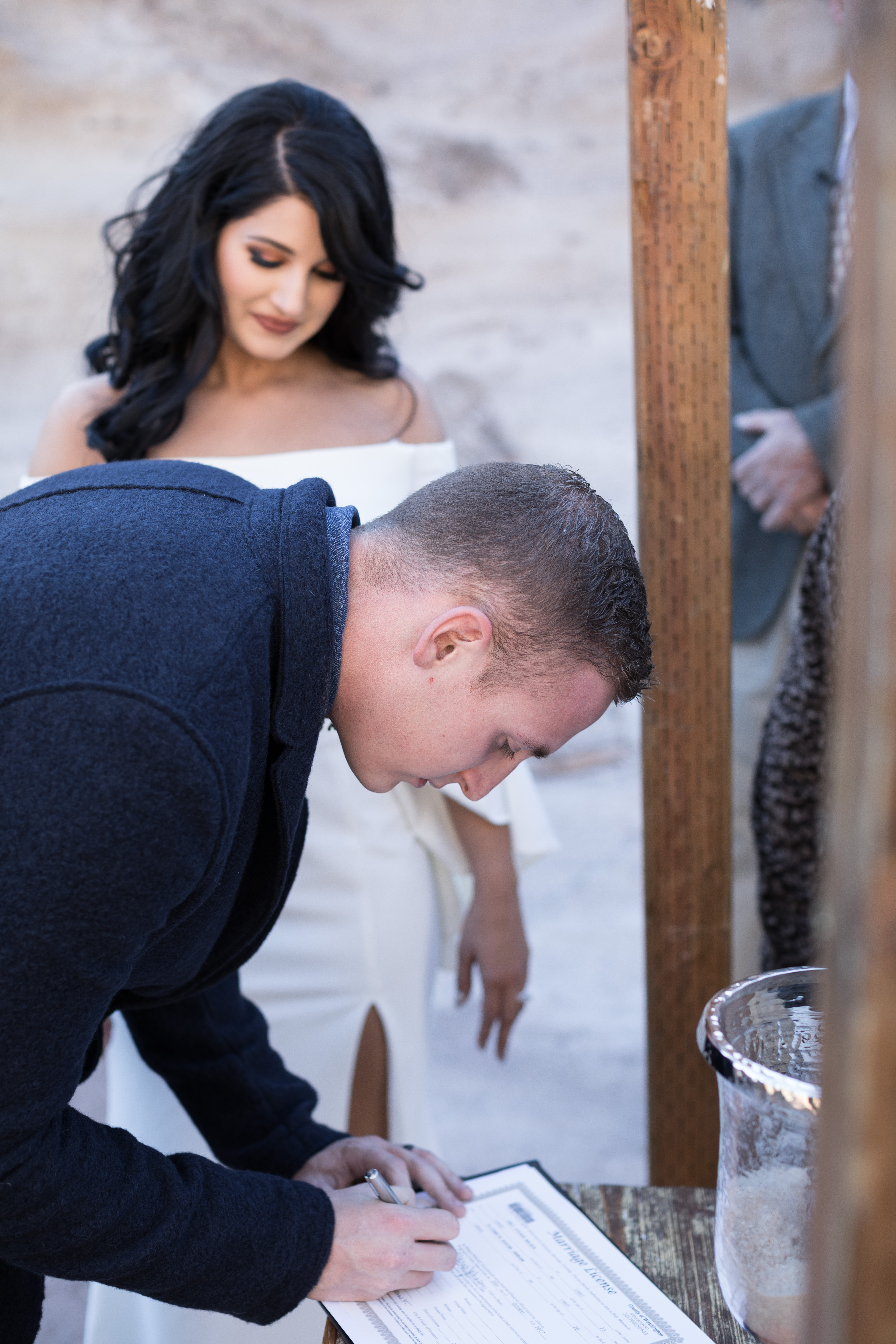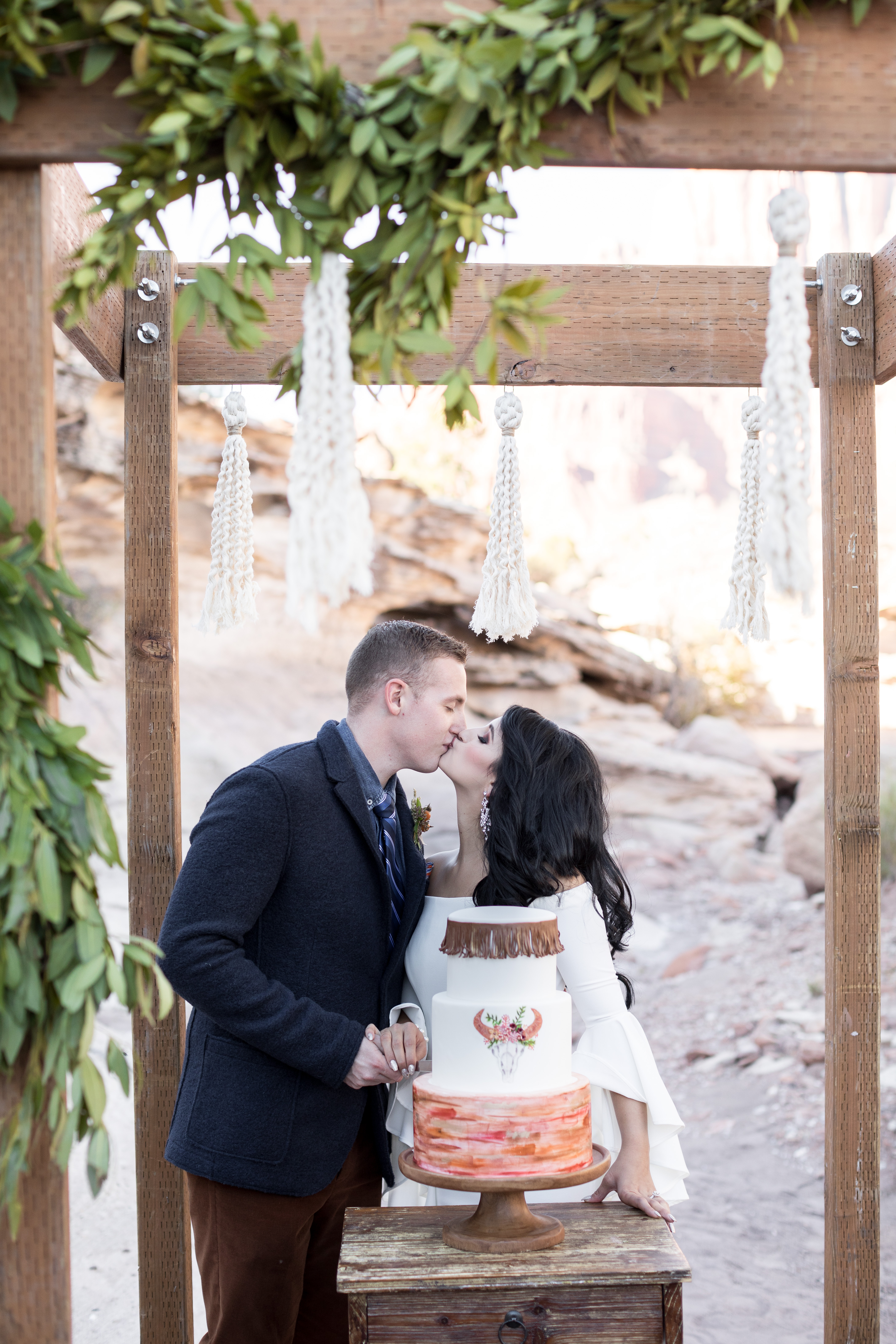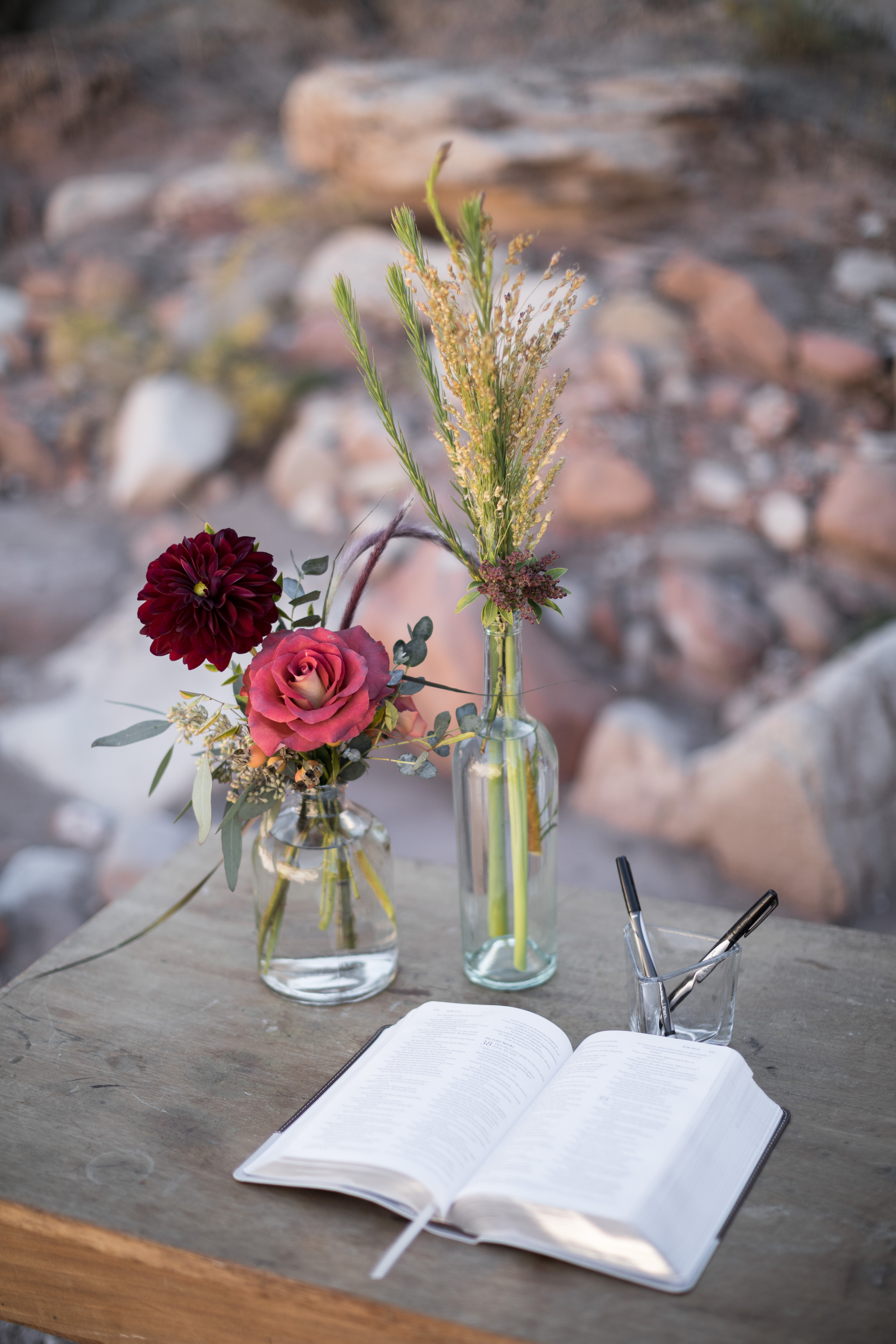 This bouquet is a show stopper! Feathers, florals, and ribbon!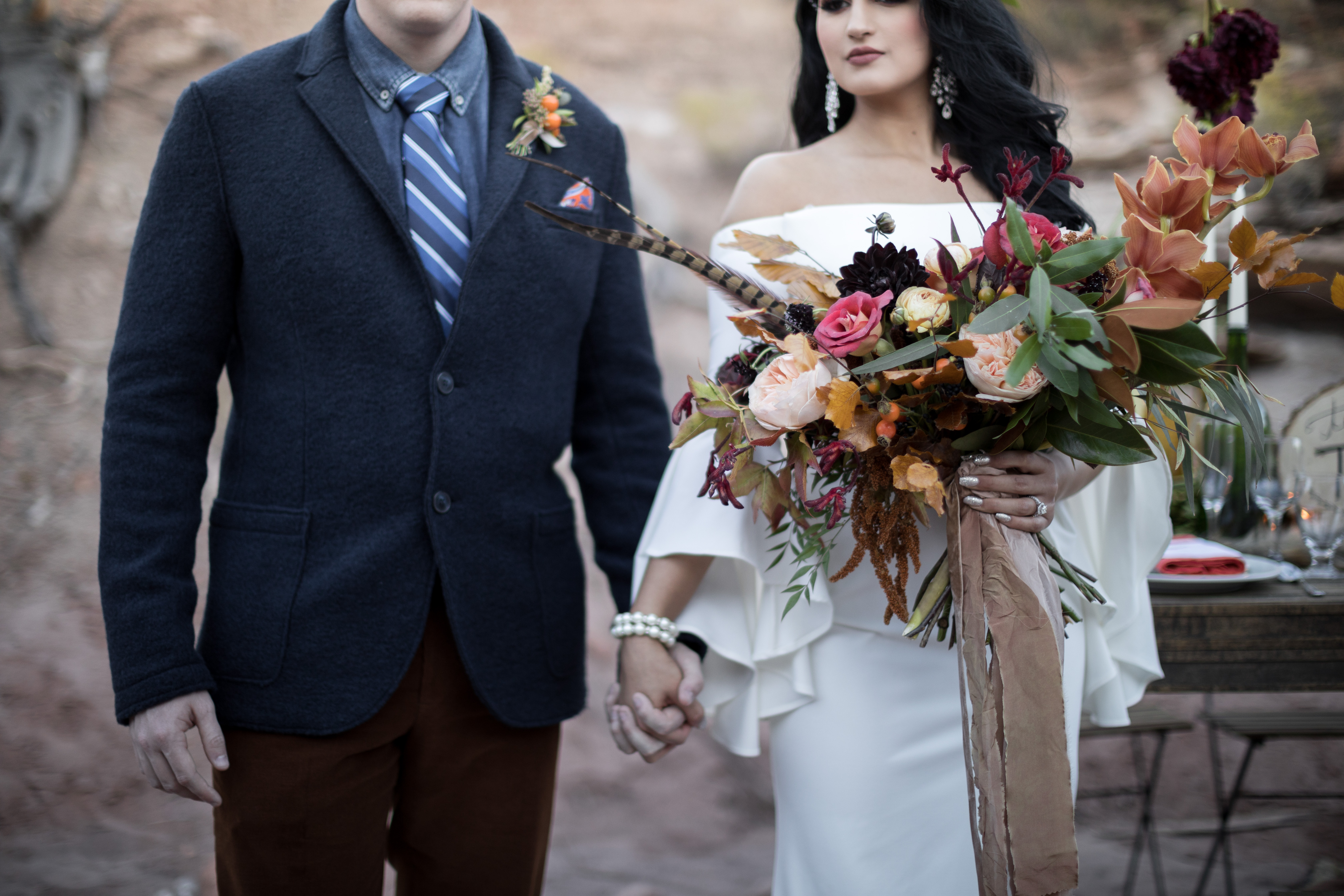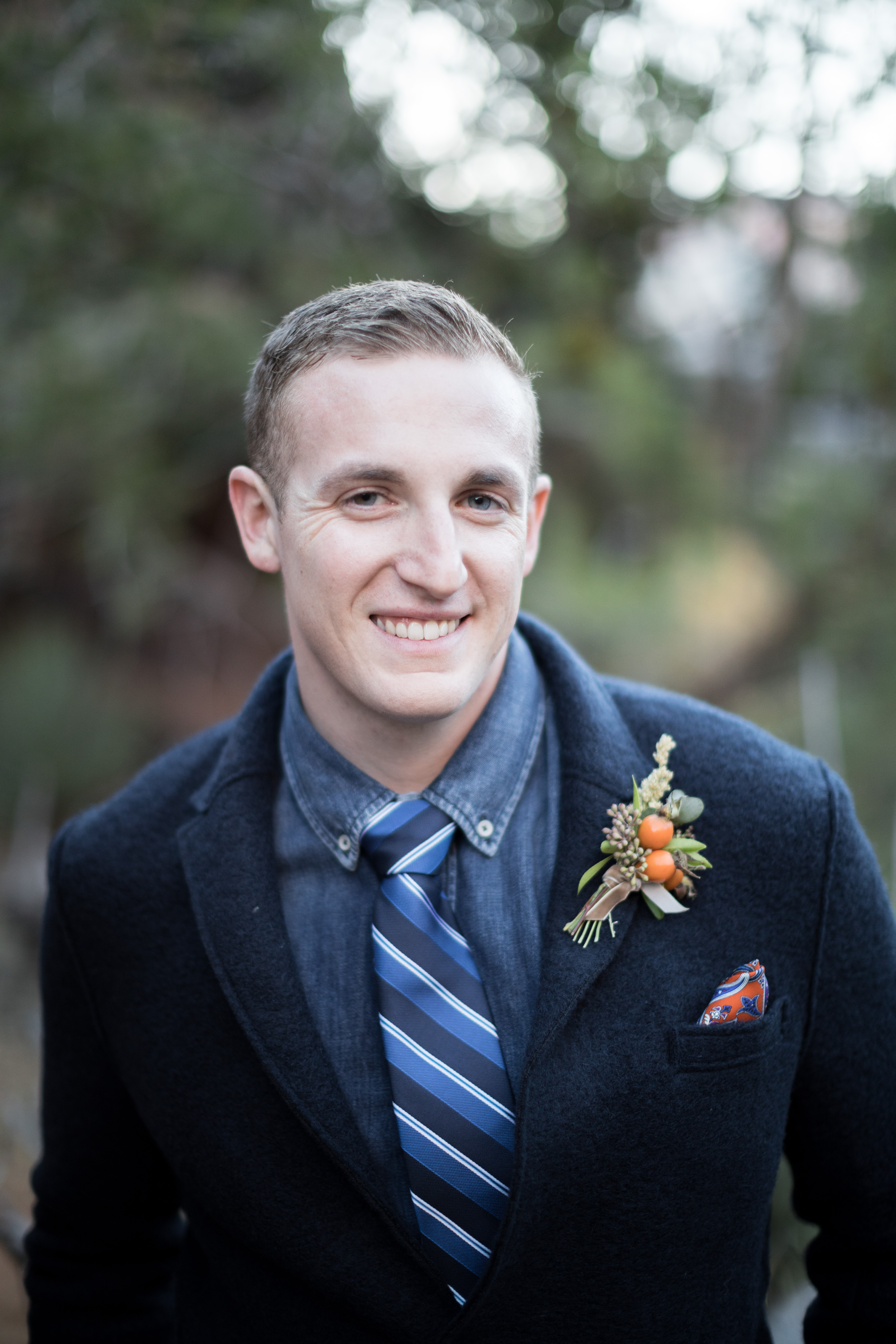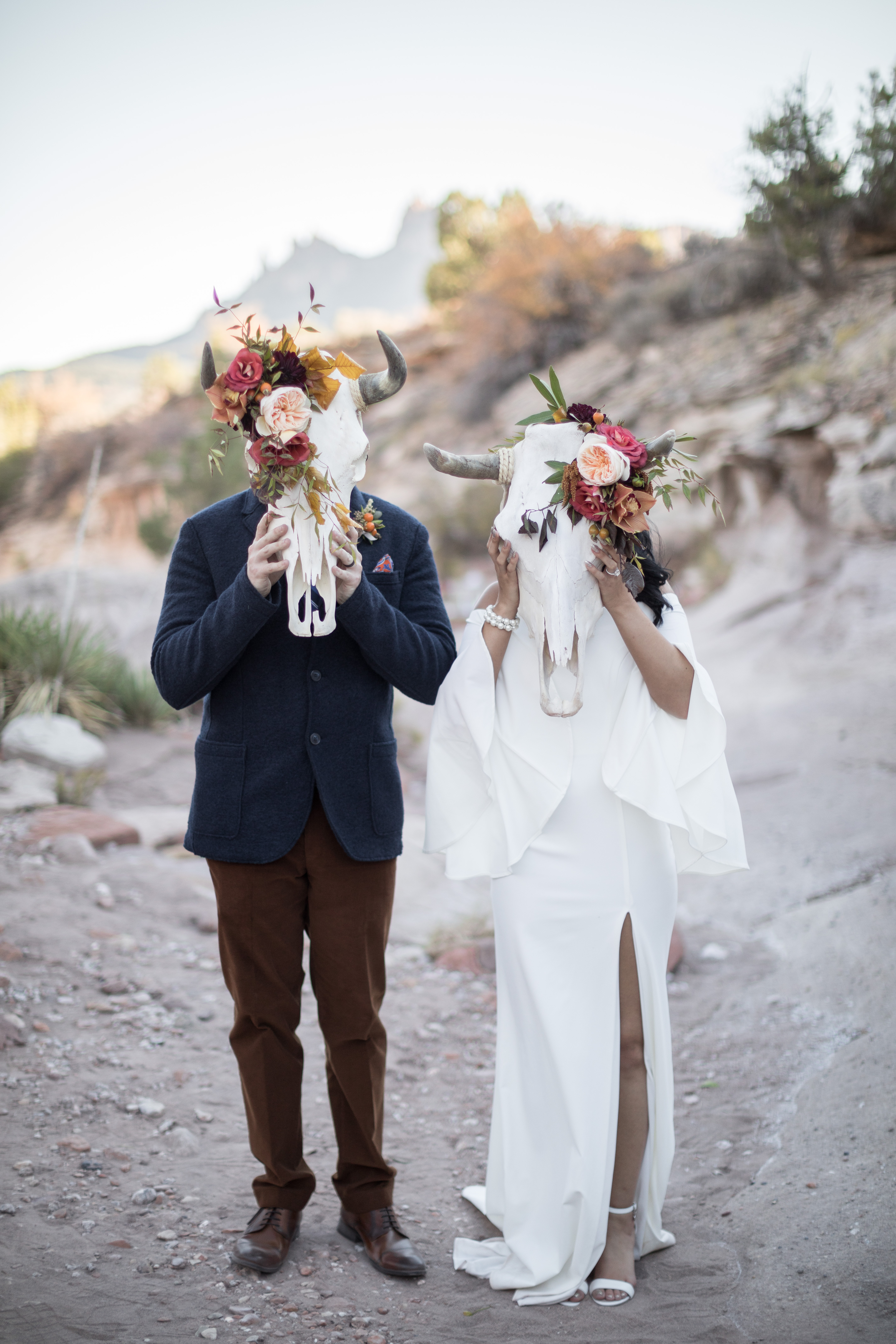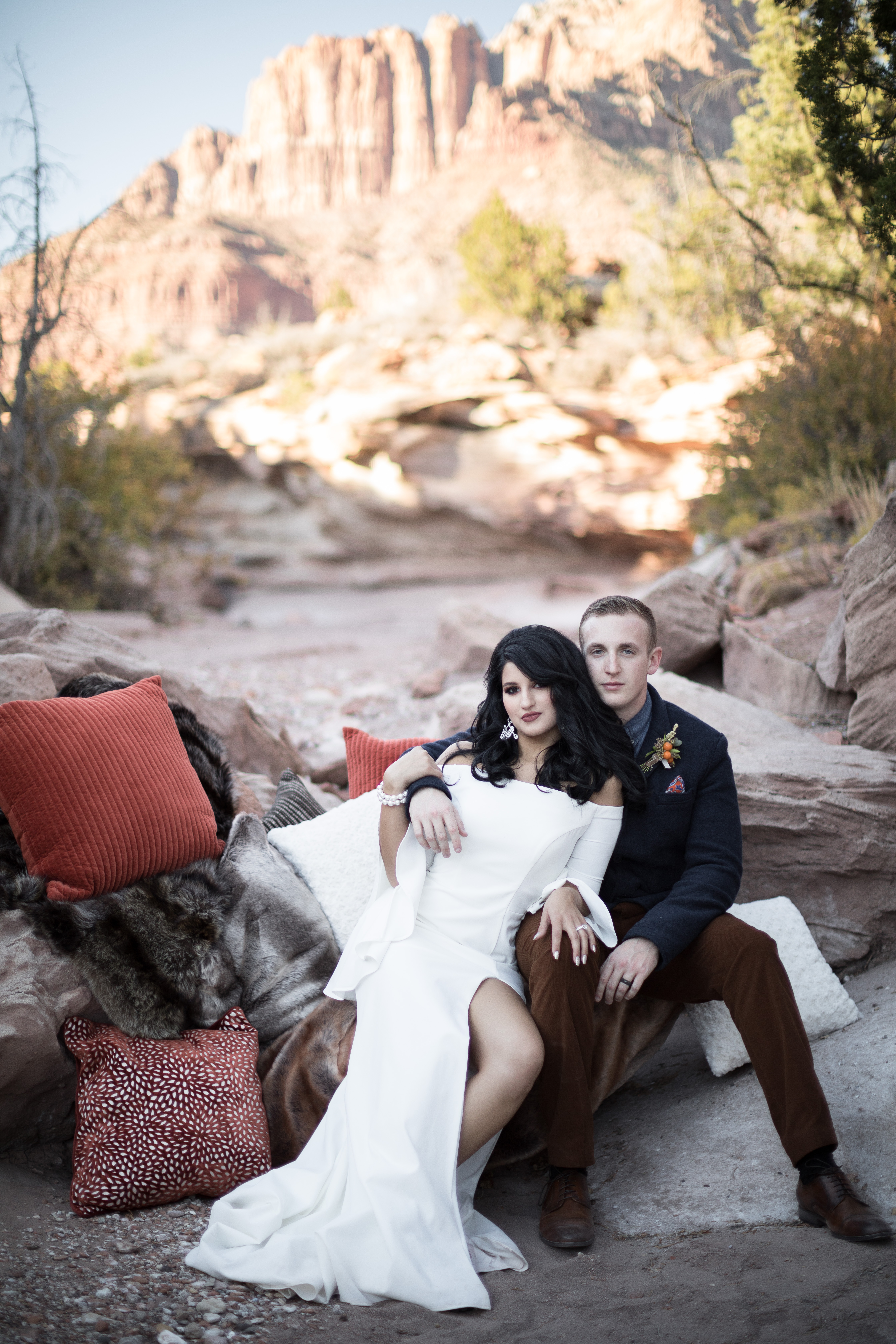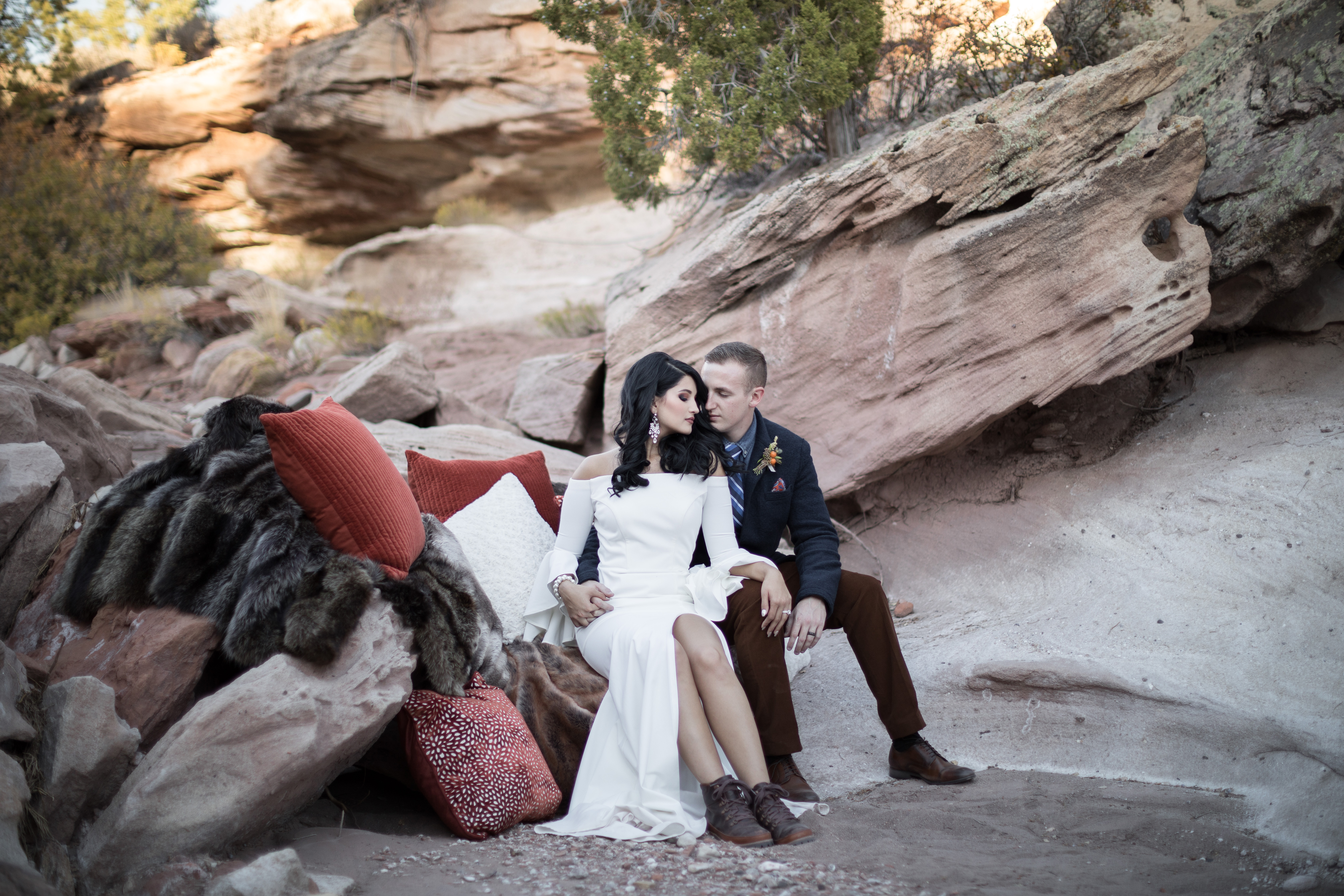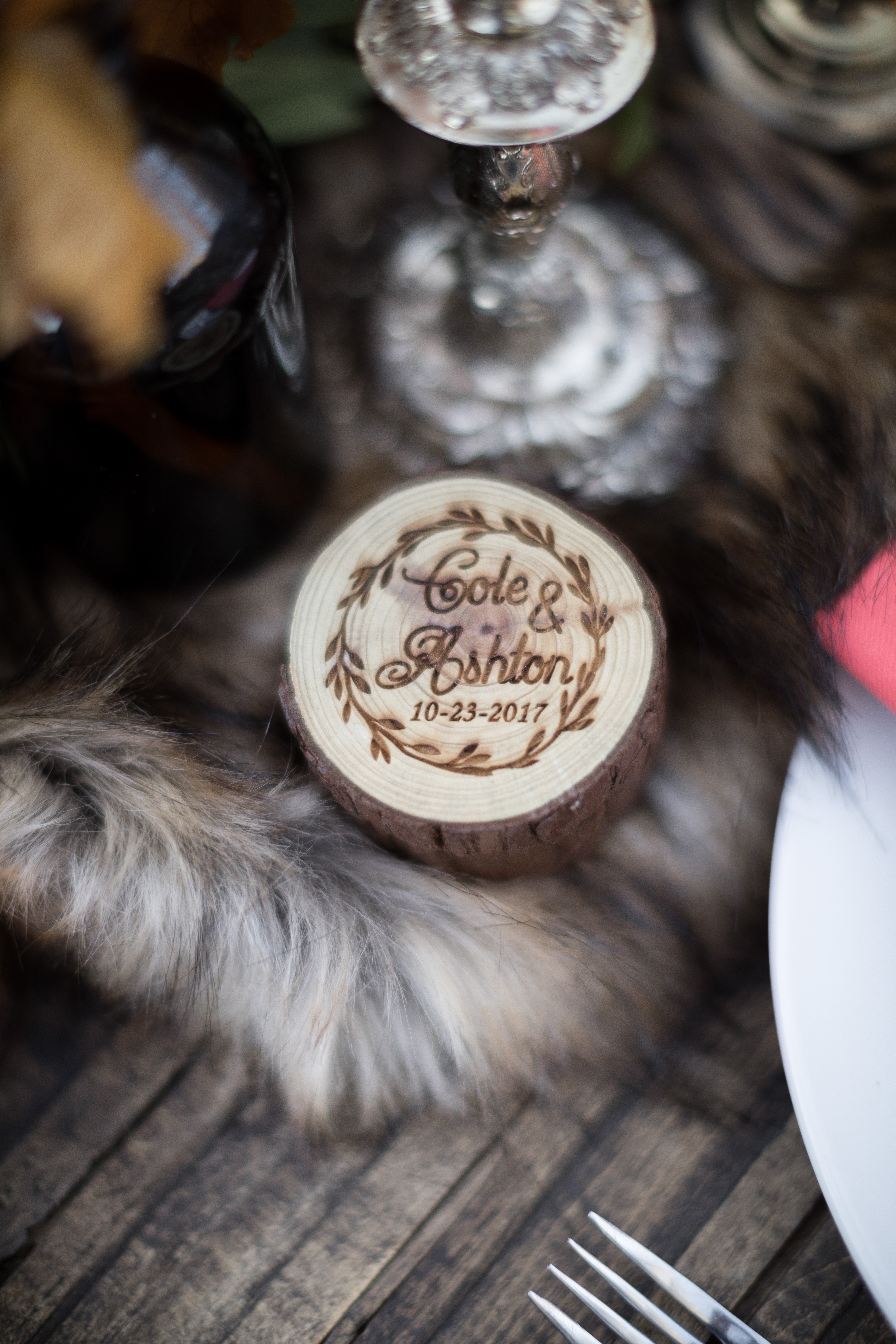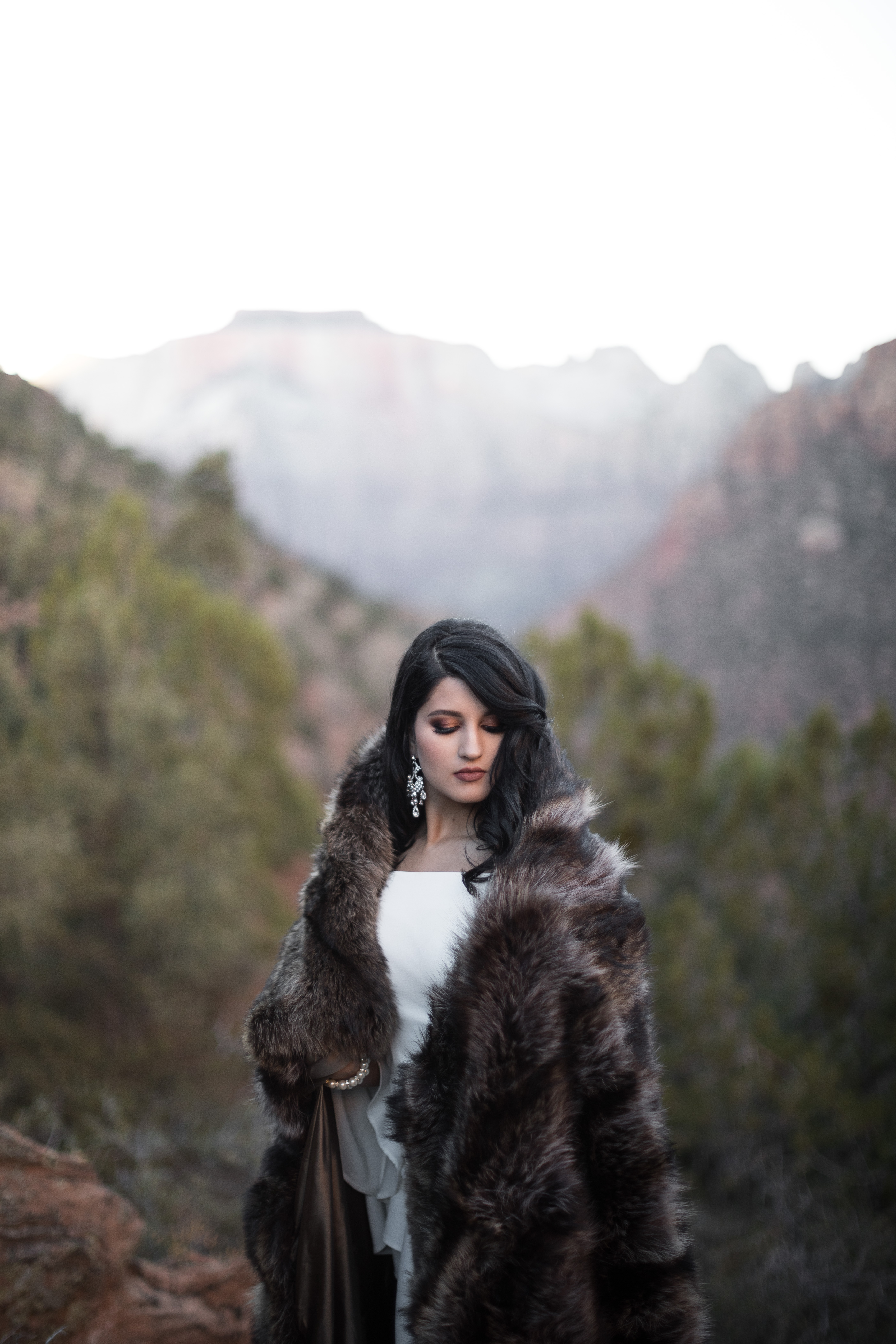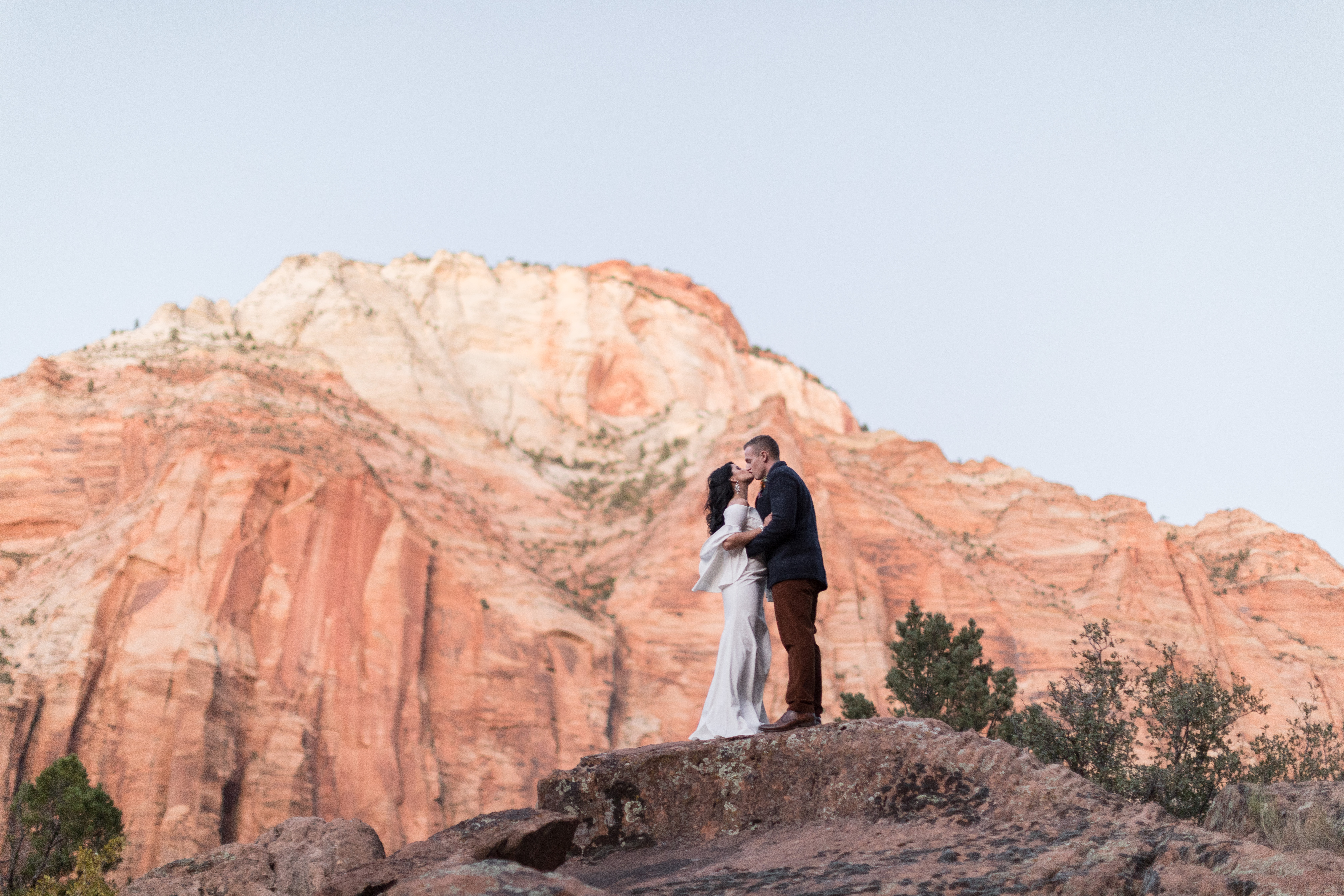 This table scape was stunning! We loved the hanging flowers on the globe lights!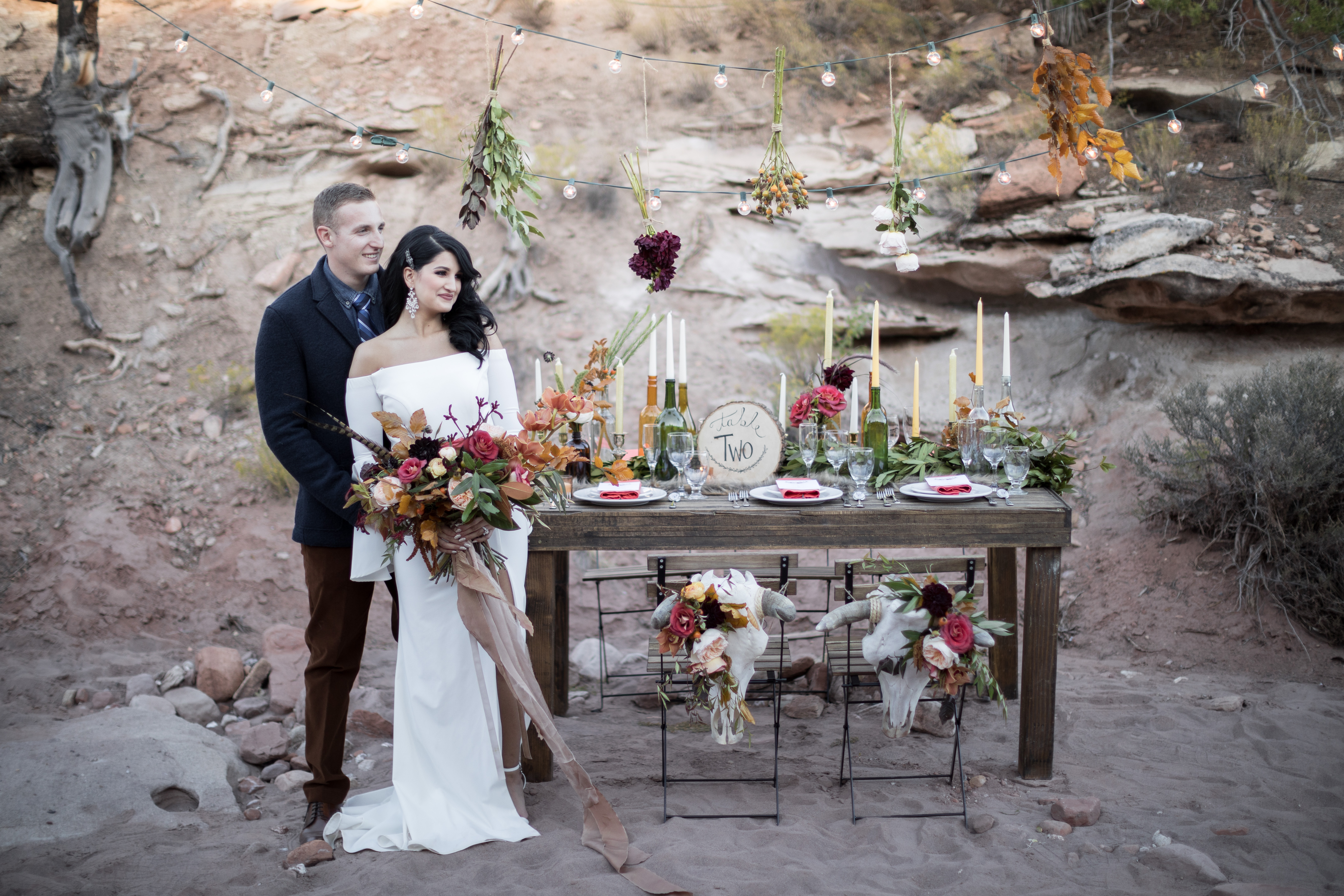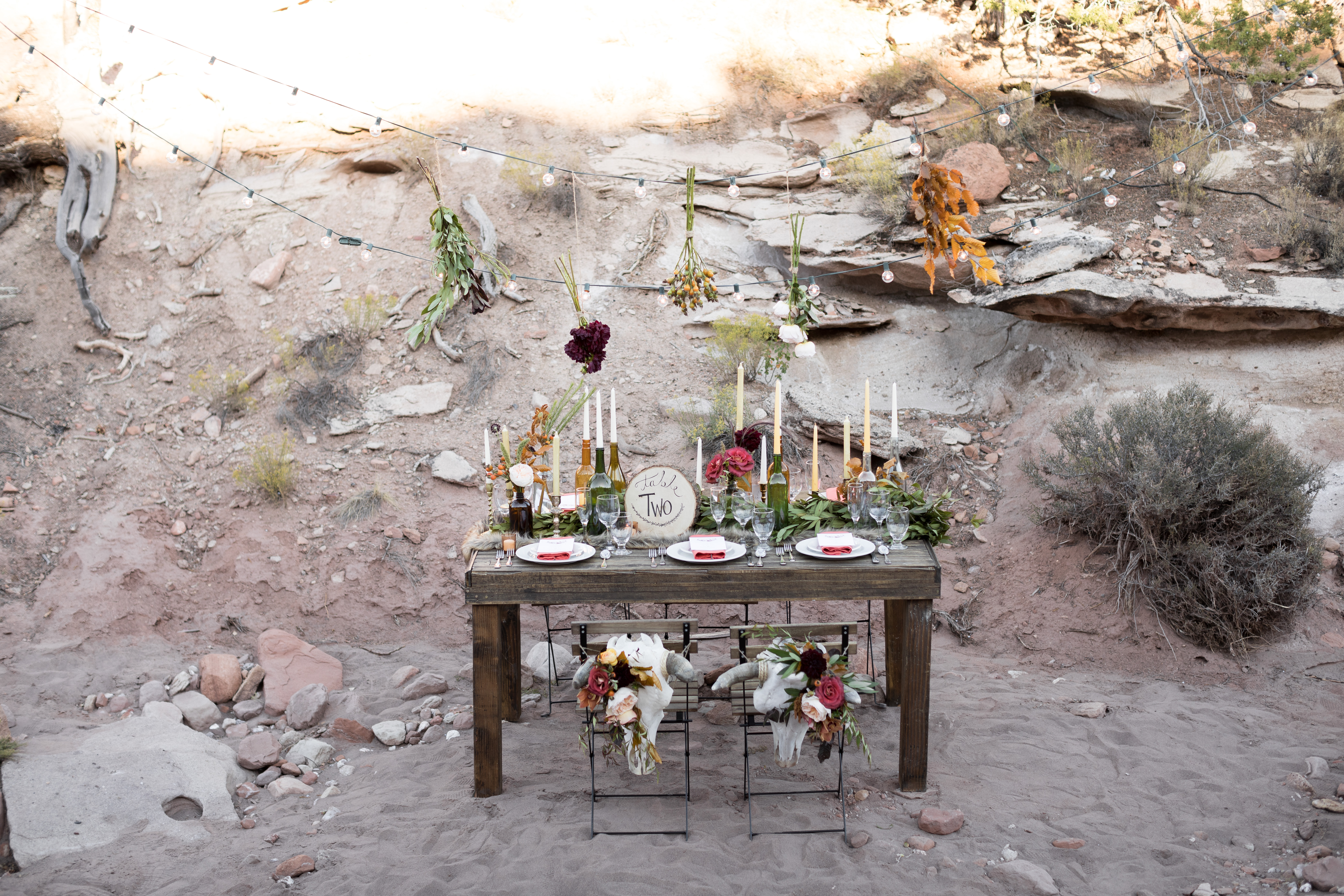 It's all the details that bring this look together.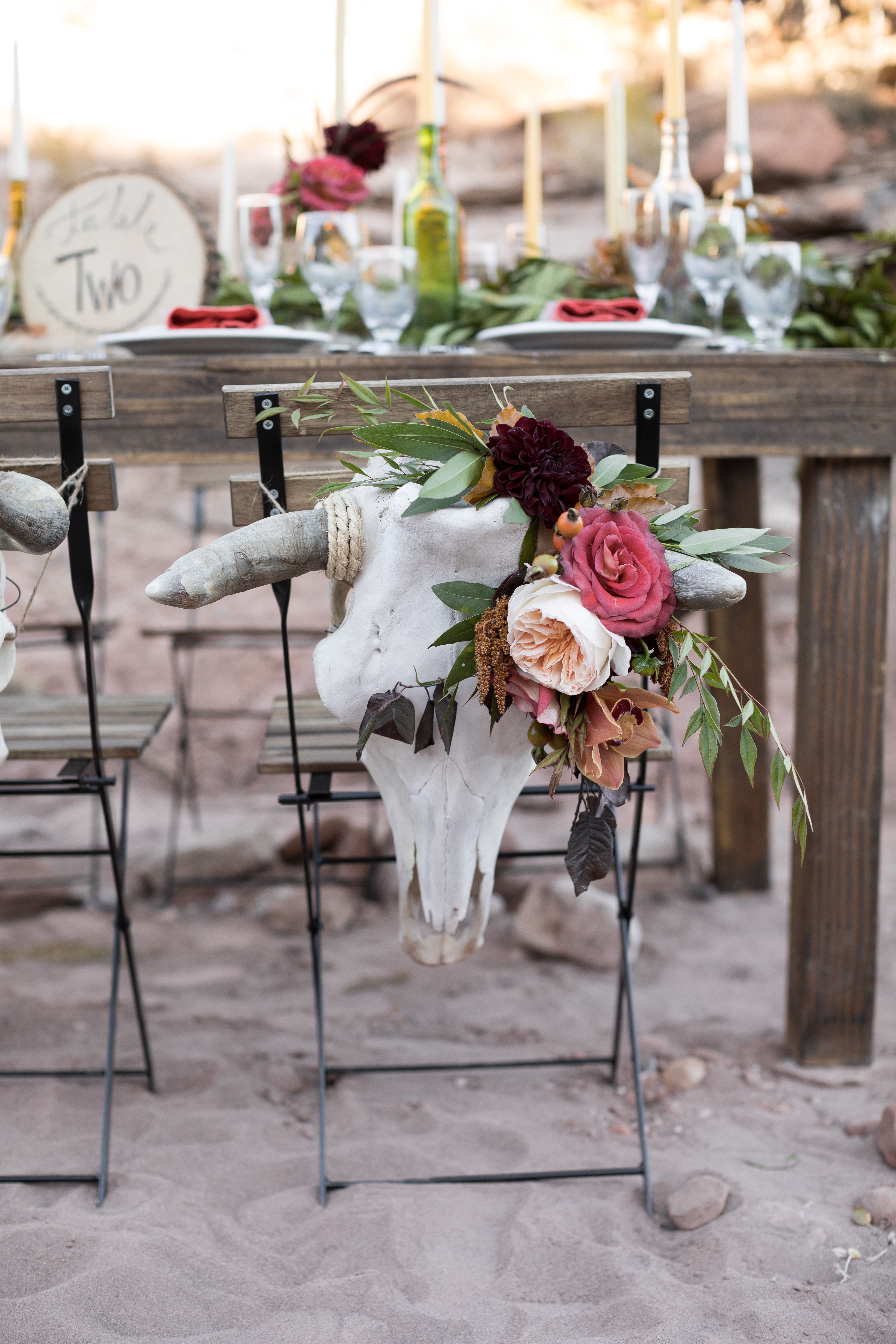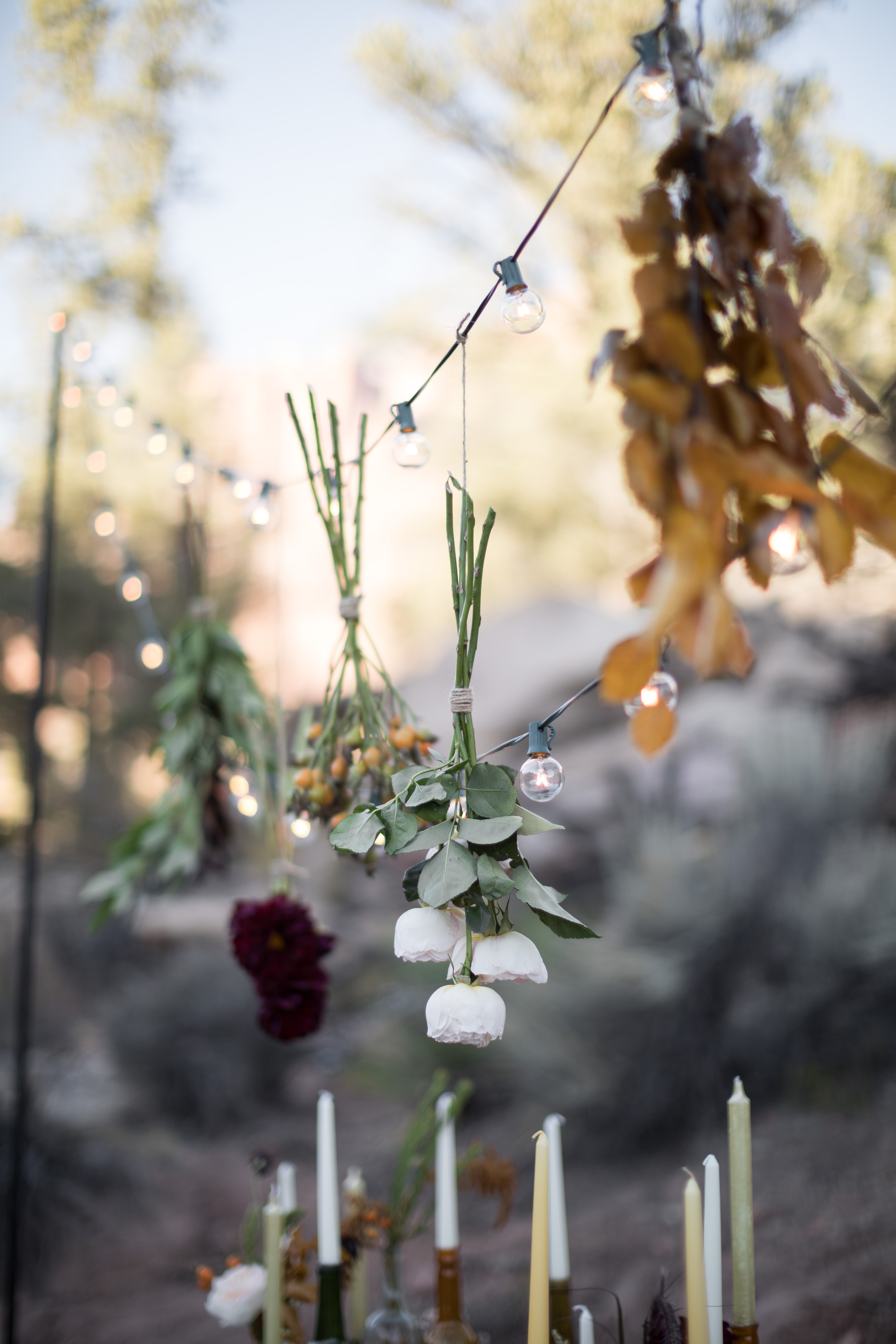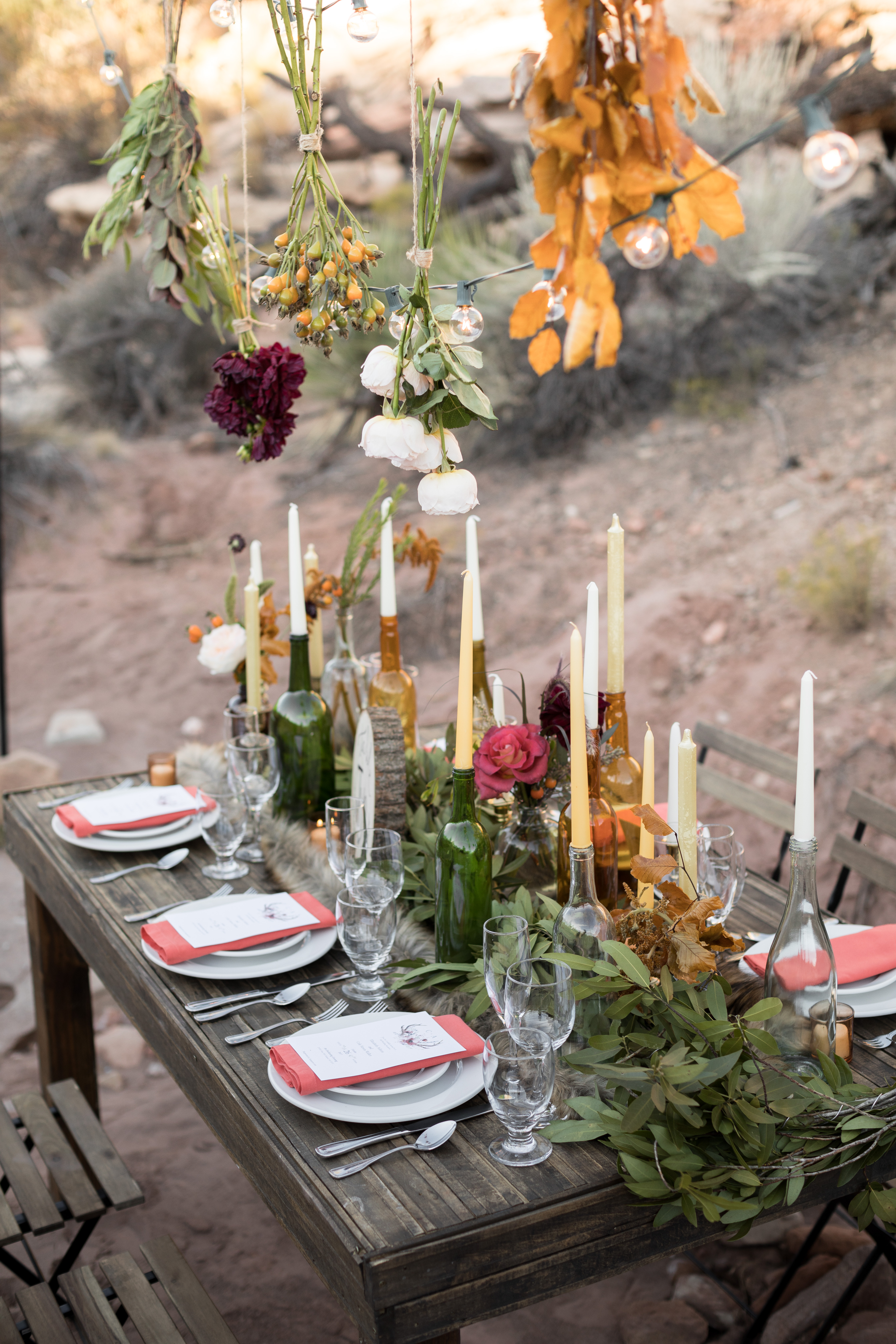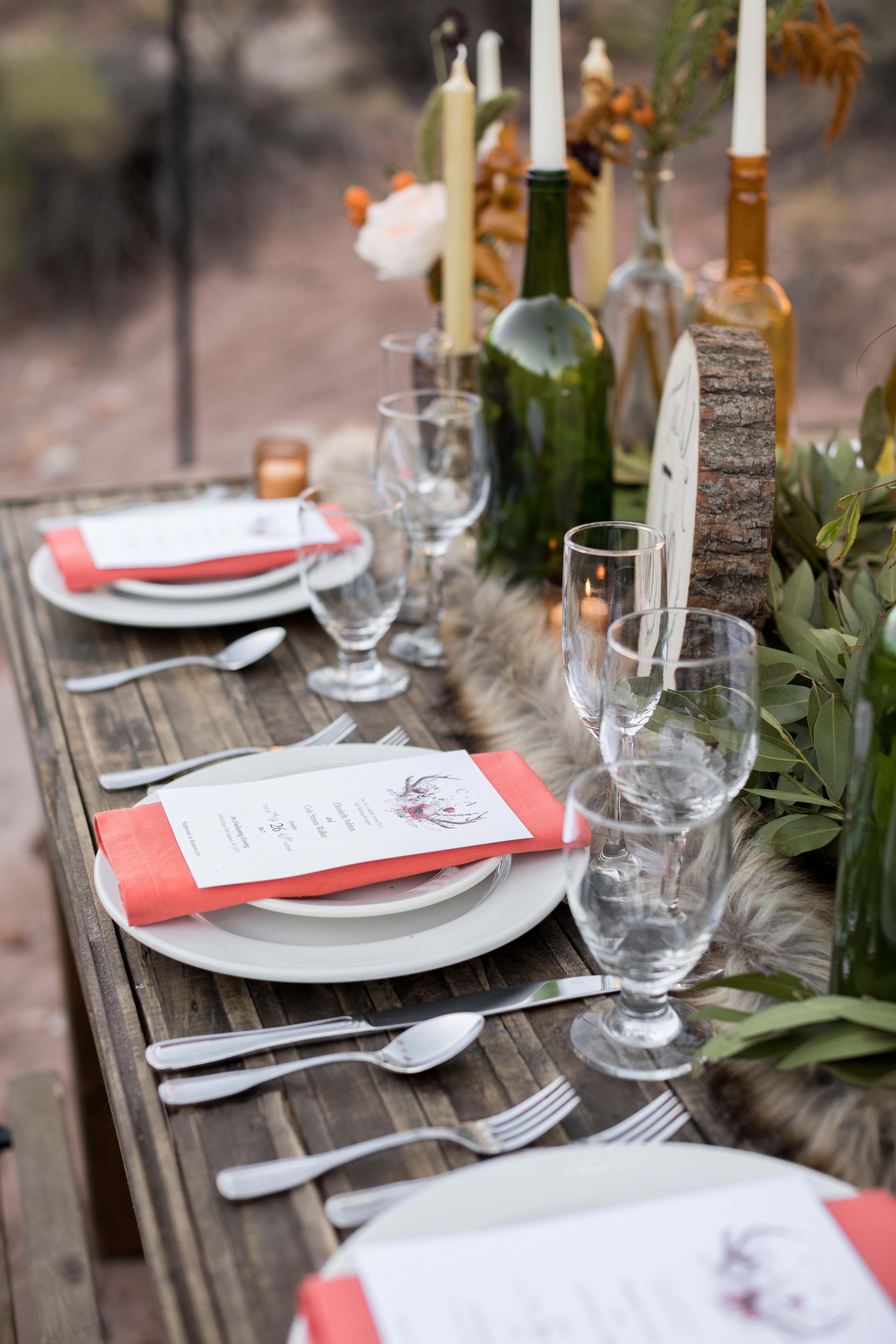 The bottles, candles and fur really give this table a romantic feel.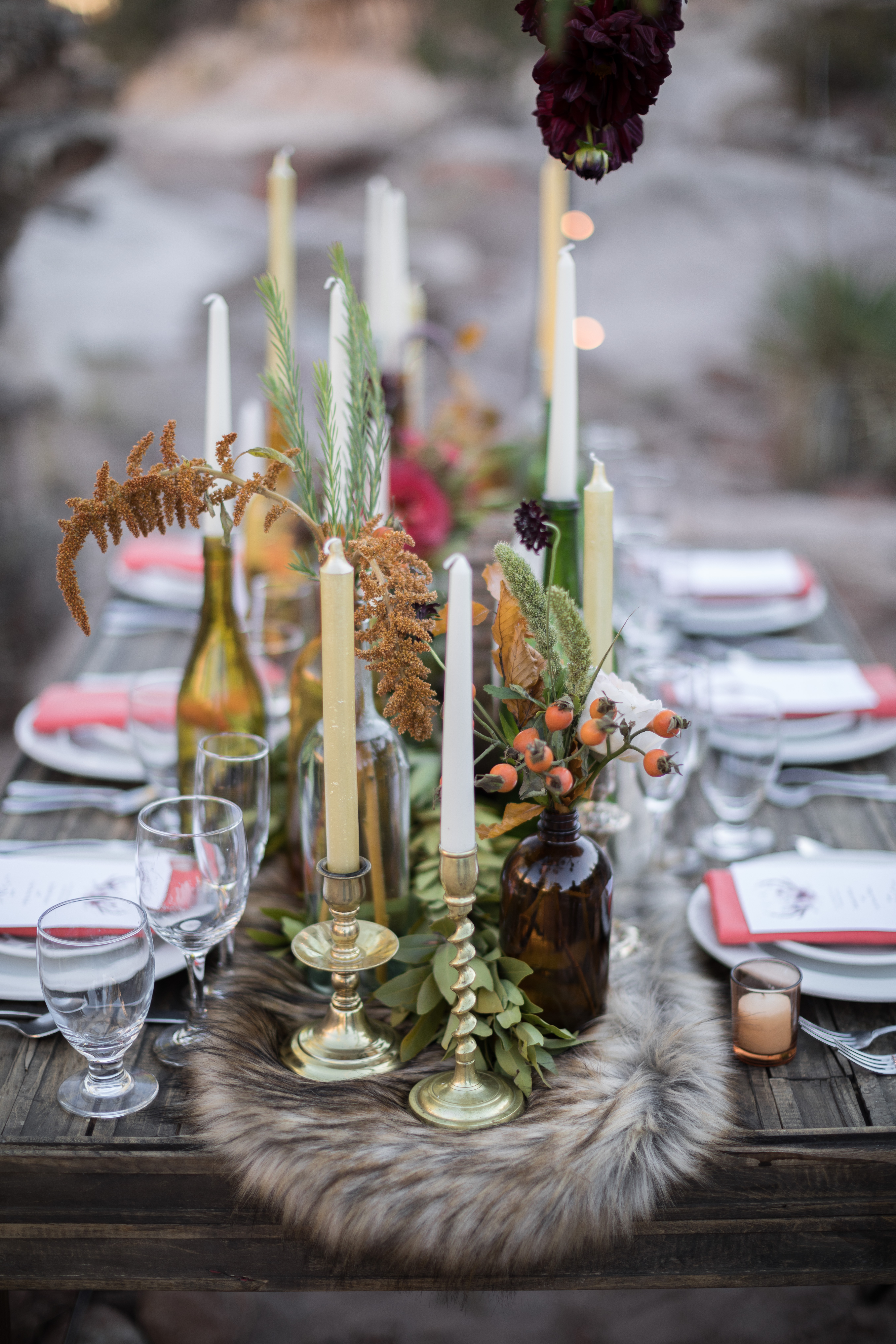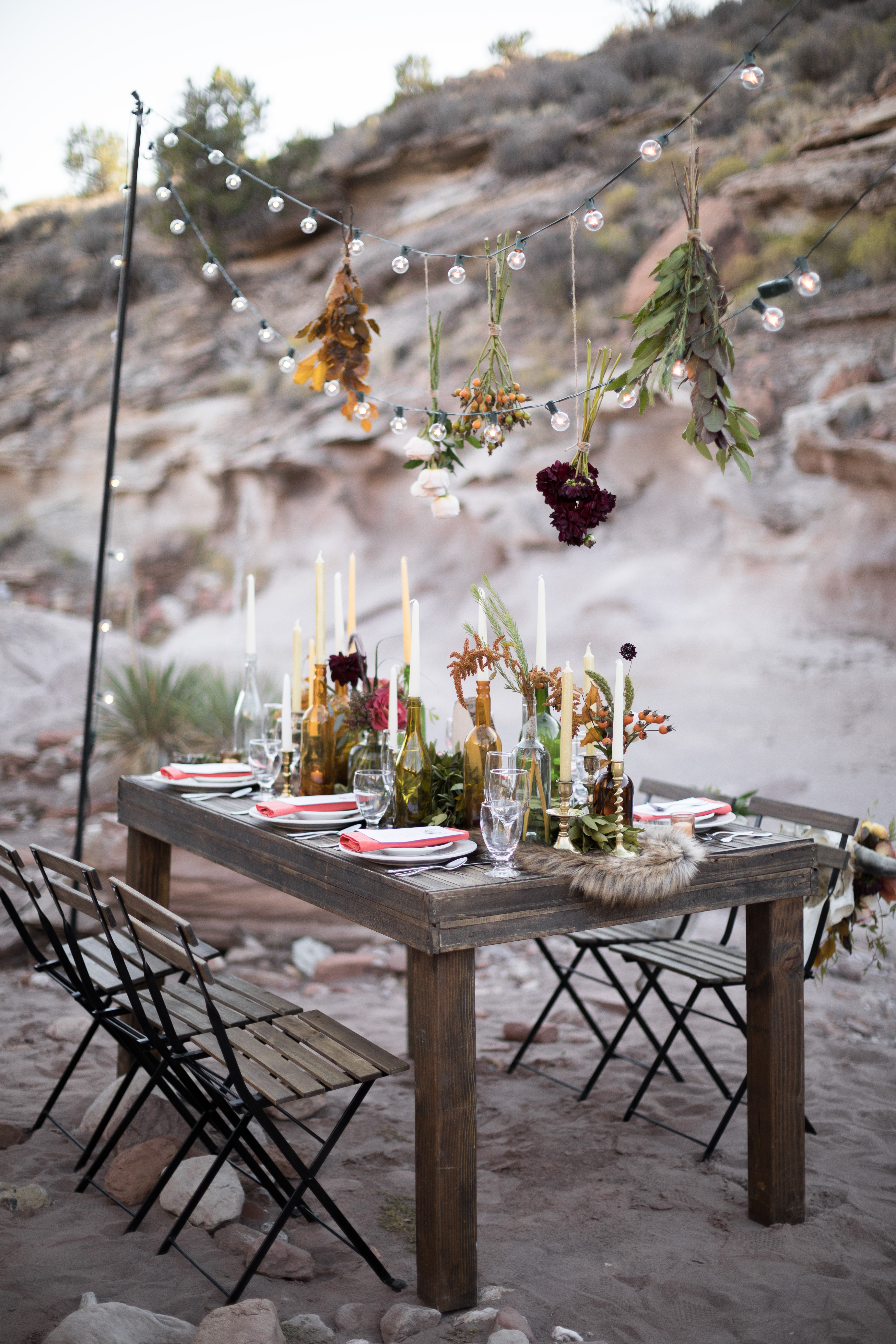 Photographer | Tyler Rye Photography
Design & Coordination | Forevermore Events
Rentals | St. George Party Rentals
Florist | By Bloomers
Cake | Cupcake Julie
Musician | Jim Sevy
Officiator | Zion Weddings
Videographer | Forevermore Film