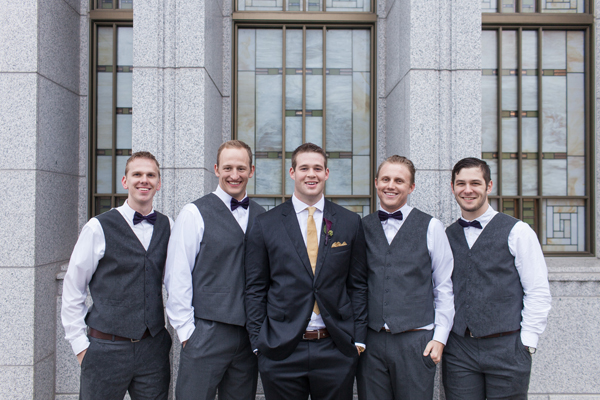 Choosing socks for any of the guys in your life may seem a bit strange, but for a groomsman, it is a great gift. You can pick any style of sock based on interest, have a color scheme, or even get some that are personalized.
You may find that this isn't as personal of a gift as you might want to give your groomsmen, but it can be. You don't have to pick something expensive or fancy for it to be a meaningful gift for your best friends.
There are several cool online resources that give different stylish gift ideas. A good example is this article from groomsmengiftsource.com that shares helpful ideas. Wedding Bee also has a nice breakdown of ideas. And of course, there's this article!
So check out these groomsmen sock ideas that are perfect for any of the guys in your wedding party.
These socks are a great and fun gift that you can give your groomsmen. It doesn't have to be a memorable gift like you would find at groomsmen gift ideas, but it can be a fun one.
These socks can come in a variety of colors, and they are an excellent choice to make a fun statement that you and your bros can make at your wedding.
This gift box of socks is a great choice if you want to give them as a gift to your groomsmen. You can choose eight different pairs of socks that you can put in this box that gives them options for what to wear to the wedding.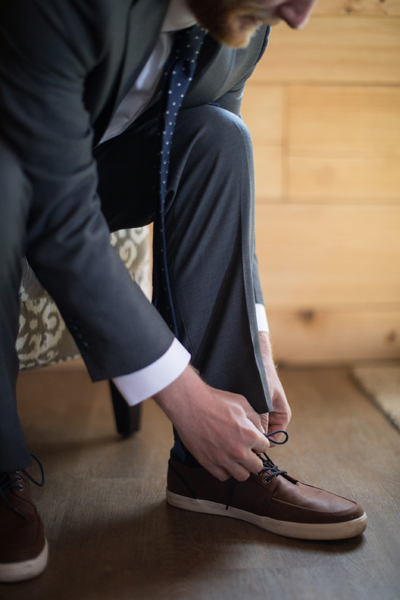 You can choose from stylish, fun or fancy socks if you want. Whatever is your fancy, you can get the best groomsmen socks that are really awesome and neat to have. Another thing, your guys will have extra socks if they ever need them.
Have a few laughs with the guys before you make your way to the altar and get married. You can give these suited socks to your groomsmen so that your feet all match and are as dressed up as you are.
These fun novelty socks are a great way to bond your groomsmen with you and to go through your wedding in comfort. These socks are comfortable and stretchy enough to wear for hours without making your feet too hot or uncomfortable.
So why not give black tie tuxedo socks to the guys?
Give the groomsmen these awesome socks that announce their position in bold white lettering.
Given that these socks are pure black, other than the writing, they are a good choice for any of your groomsmen.
You can get one that says best man for the best man, groom for you and groomsmen for the rest of the guys. Have fun with the boys as you guys all put on your socks.
They are a great little memento that you can keep for a lifetime to remember the day by.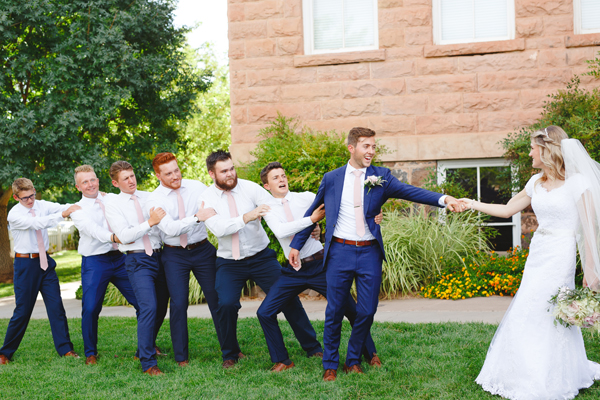 You and the guys can put them on again years from the date of your wedding just to have some laughs over memories.
Want to have some fun with the guys without your bride finding out?
Put these funny socks on under your tux's and enjoy a secret joke between you and the guys.
You all can choose which pair of funny socks makes you laugh most, and it will be something you and the guys can have fun with for many years. Each time one of the guys gets married, join together and wear your funny socks again. These socks are a great choice for the groomsmen with a sense of humor.
Do you and your bros enjoy bonding over comic books, superheroes and movies?
Since superheroes have always been a big thing for boys for years to come, chances are you guys have had the discussion as to who is the best superhero. Why not bring that to your wedding?
Pick out your groomsmen's favorite superhero socks that they can wear under their suits at your wedding. It is a fun way to bond with the men in your life.
These socks are a good choice when it comes to choosing your groomsmen socks. Make it their gift by getting the Thank You groomsmen socks that announce how pleased you are that your bros are willing to stand by you on the most important day of your life.
You can get a separate pair for your best man and grooms' men so that they can feel as special as they are. These socks can either come in black or with a stylish design that will work well with their suits.
If you and your bros share a love for sports, then you want to get some sports affiliated groomsmen socks. You can choose from whatever sport you love most, be it baseball, football, or anything else that you and the guys share a love of.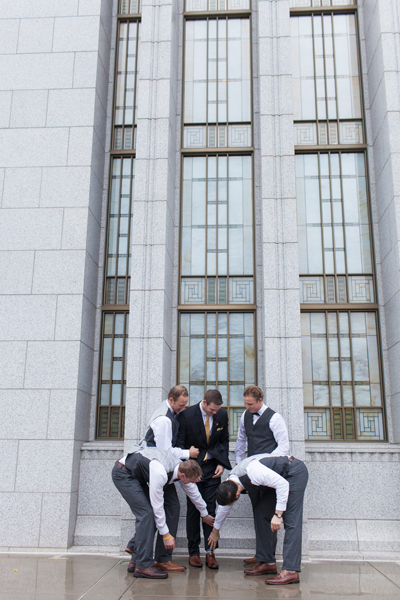 Pick the right socks for your guys to use a bonding article at your wedding. You will love being able to wear these socks at your wedding with the guys. If you prefer, you can just keep them for another time.
Choosing the right pair of groomsmen socks is highly subjective on what you enjoy most. You and the guys can go simple and straightforward at the wedding, or you can go ahead and choose something that makes a statement. Wear the socks at the wedding or keep them for another time.
The choices are endless and so are your friendships. Therefore, pick on the best pair of groomsmen socks that you possibly can.