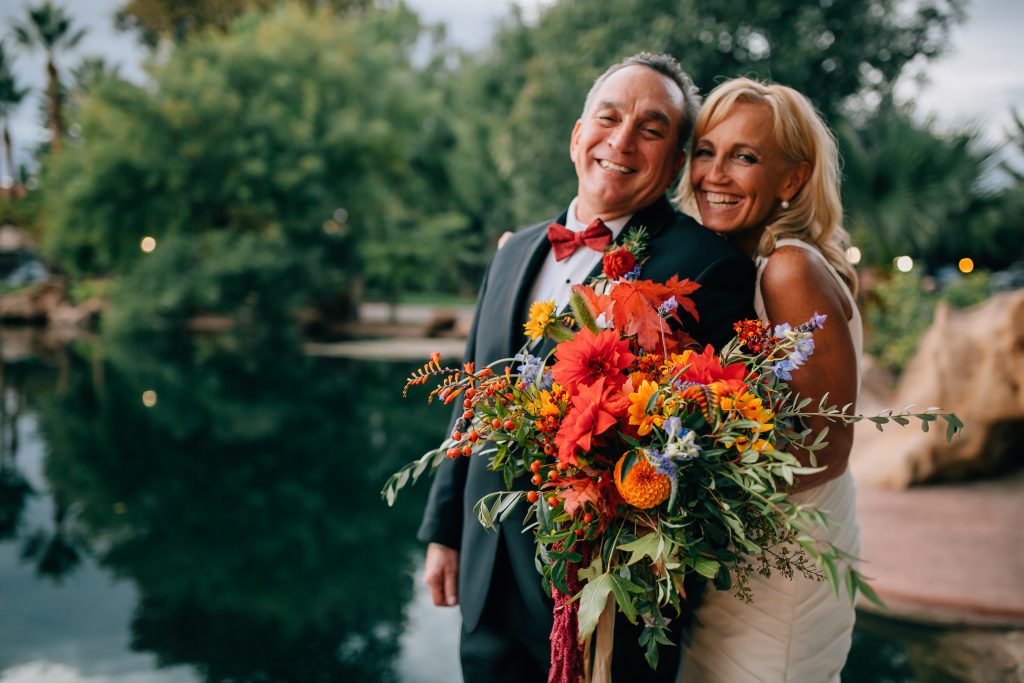 Rain or Shine, this beautiful couple was so excited for their special day! The warm reds, orange and yellows were vibrant and sophisticated.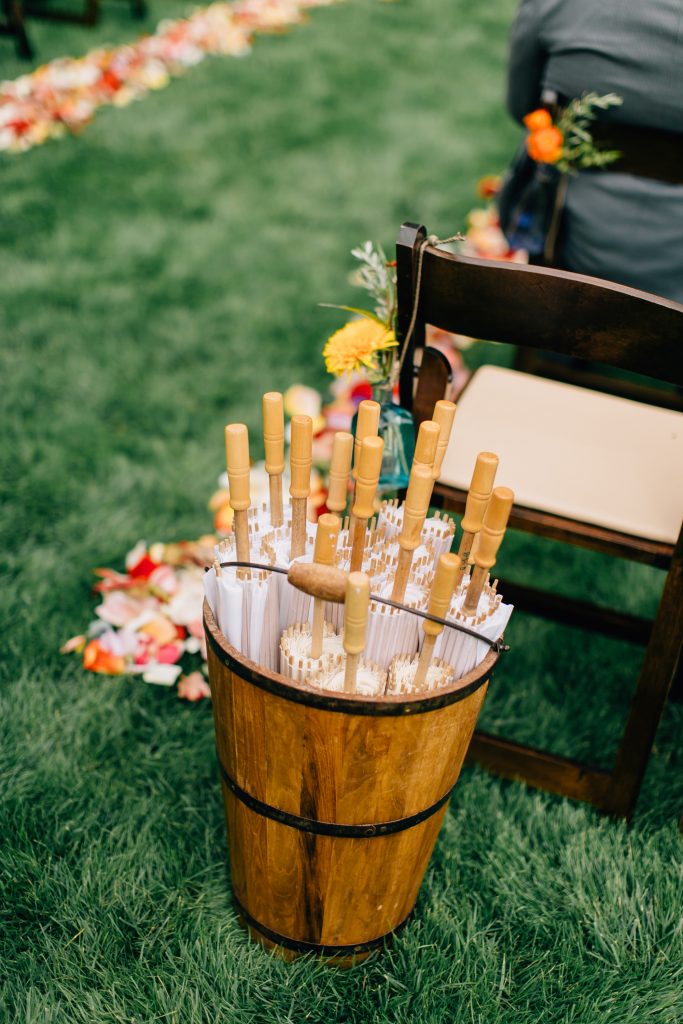 Lets talk umbrellas! If it's raining or if it's sunny, umbrellas are a great addition to your event to help you guest feel comfortable.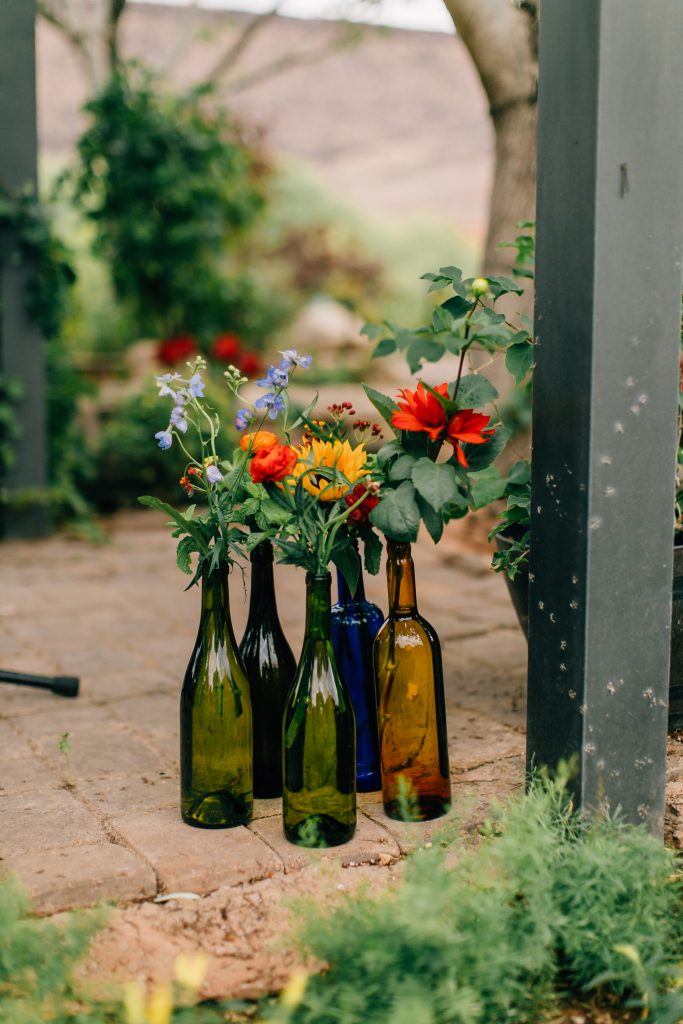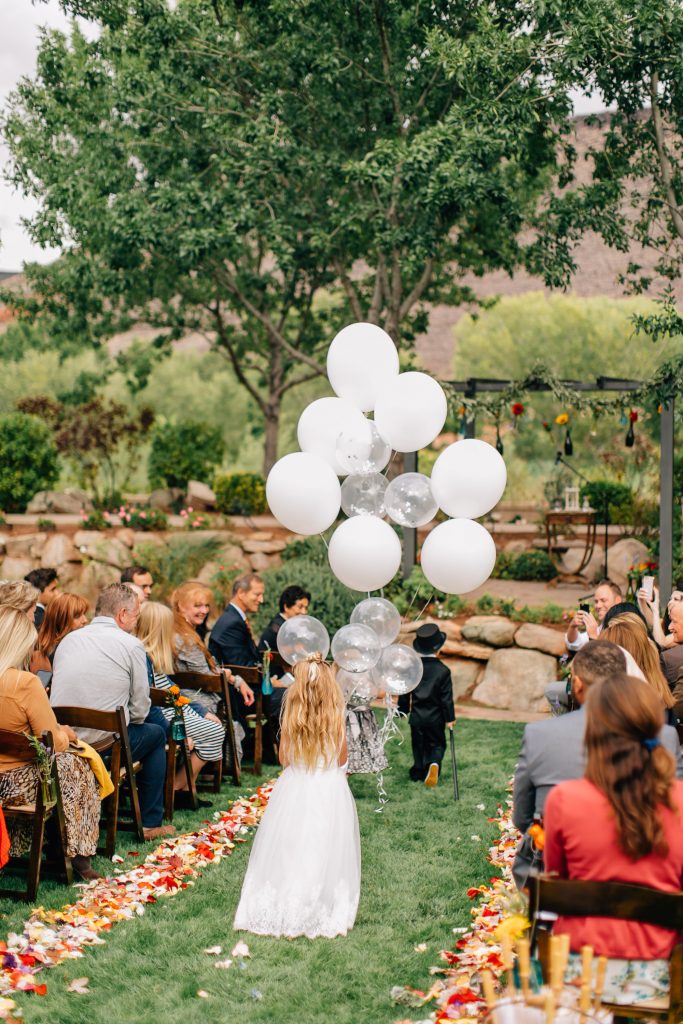 How fun is this balloon bouquet! Any child would be so happy to carry those down the aisle!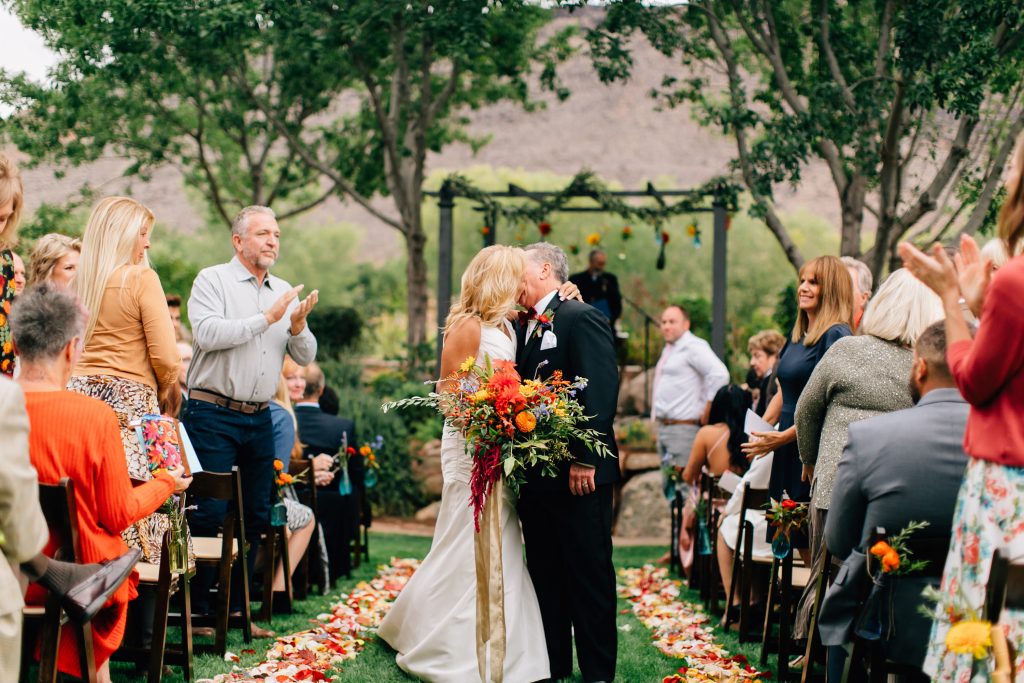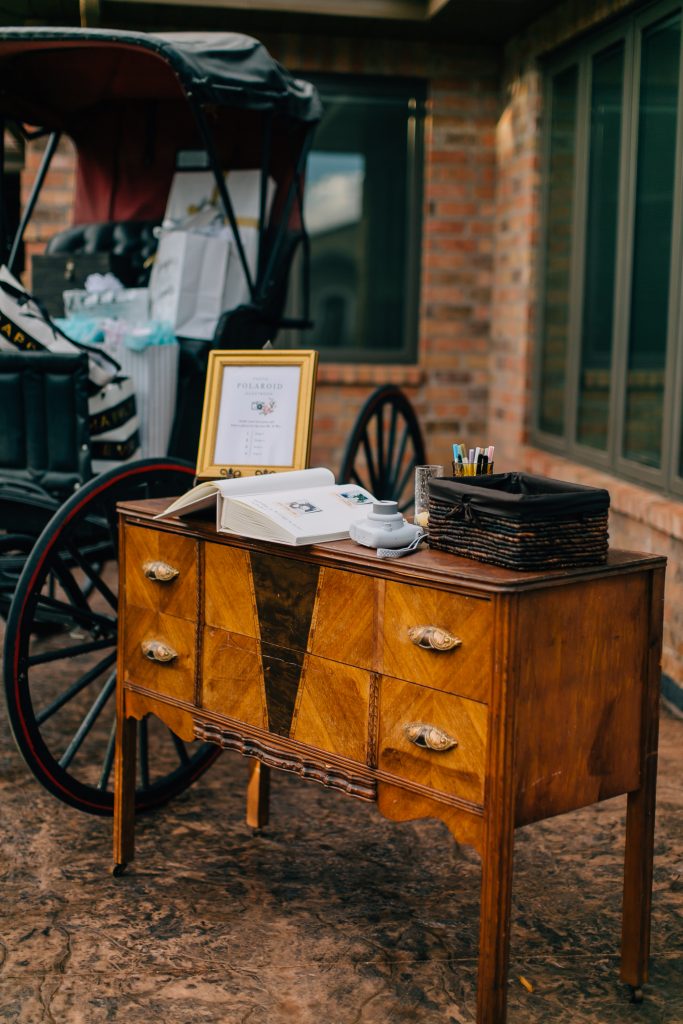 Add a vintage buffet and a polaroid camera and it has the makings for a fun entry table!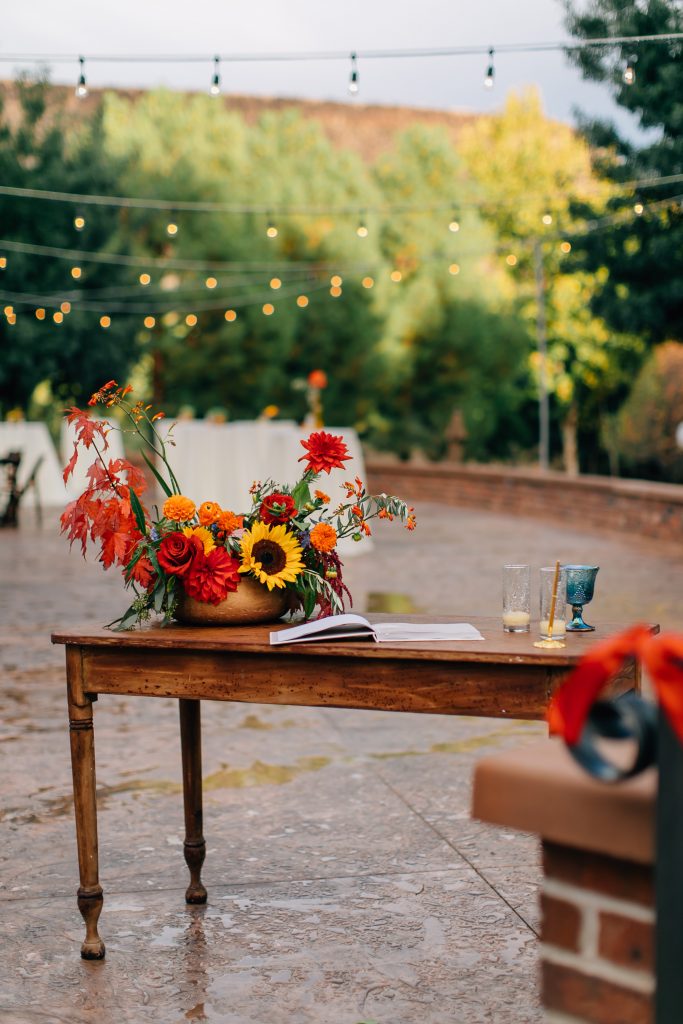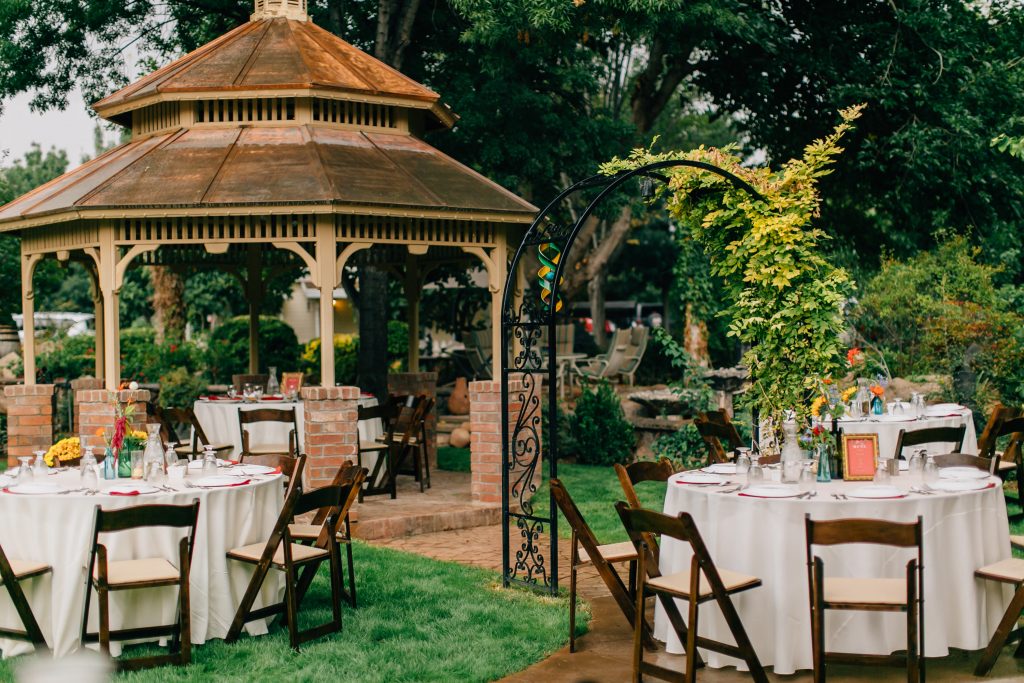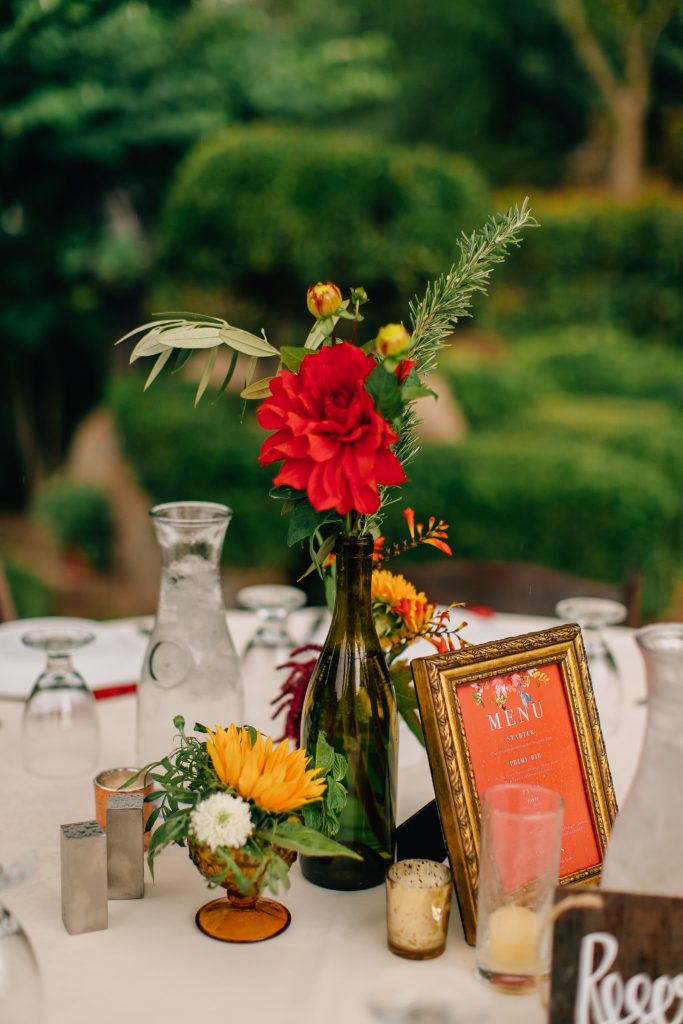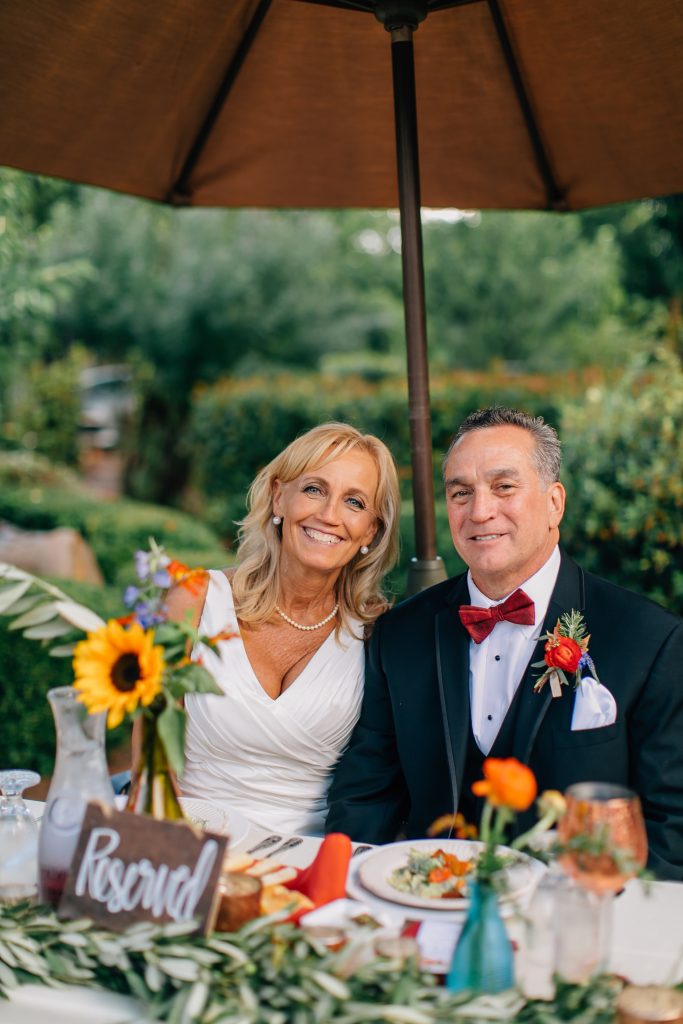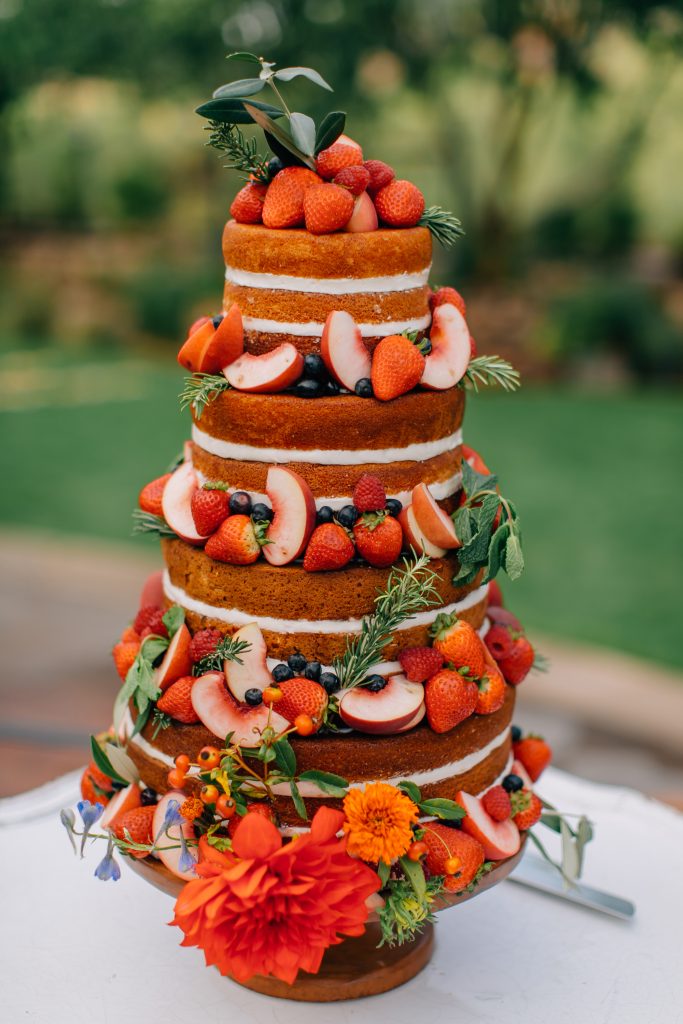 Now that is a CAKE! This wedding had so many colorful elements that we fell in love with!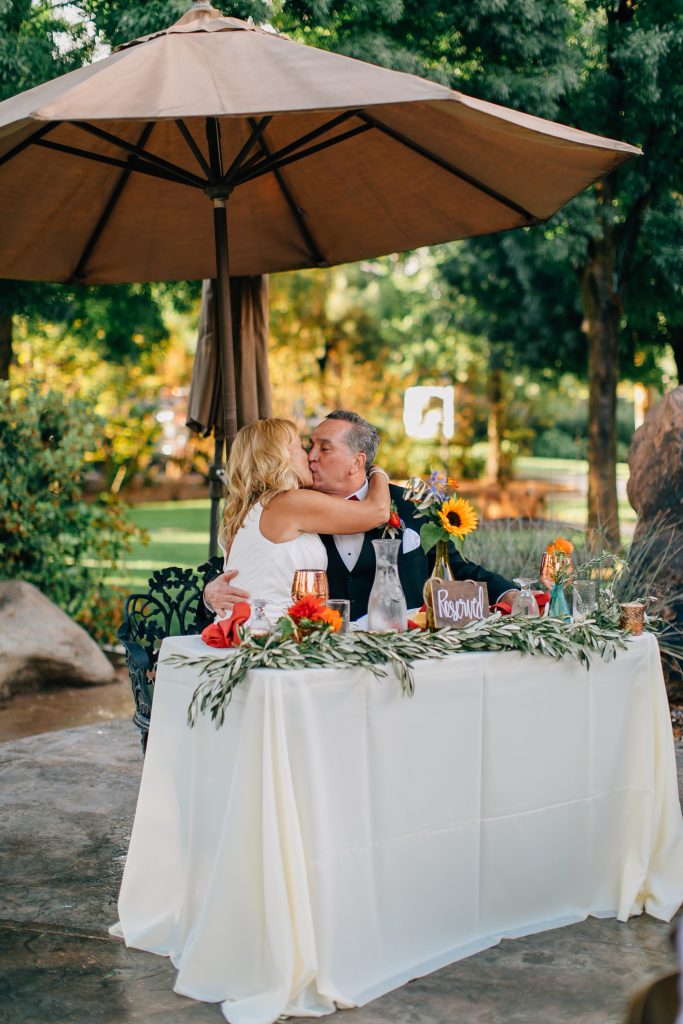 Photographer | Alyssa Ence Photography
Design + Coordination | Forevermore Events
Rentals | St. George Party Rentals
Cake | Cakeology by Bake Co
Video | Forevermore Films
Floral | By Bloomers
Catering | Padre Canyon Foods
Music | Festival of Sounds