Before the popularity of lavishly adorned hotel ballrooms, well-tailored country clubs, vivacious reception halls and spacious, life-giving vineyards, events of all styles and sizes were held at home.

What better place to host your next at-home wedding than outside? To help you plan the most fabulous at-home event, we have some fabulous decoration inspiration to help you (without ever having to leave your home).
Extravagant Entry
Looking to make a statement as your guests arrive?

The most fantastic way to convey the style of your event is to lightly refresh the first thing your guests will see when they enter the party.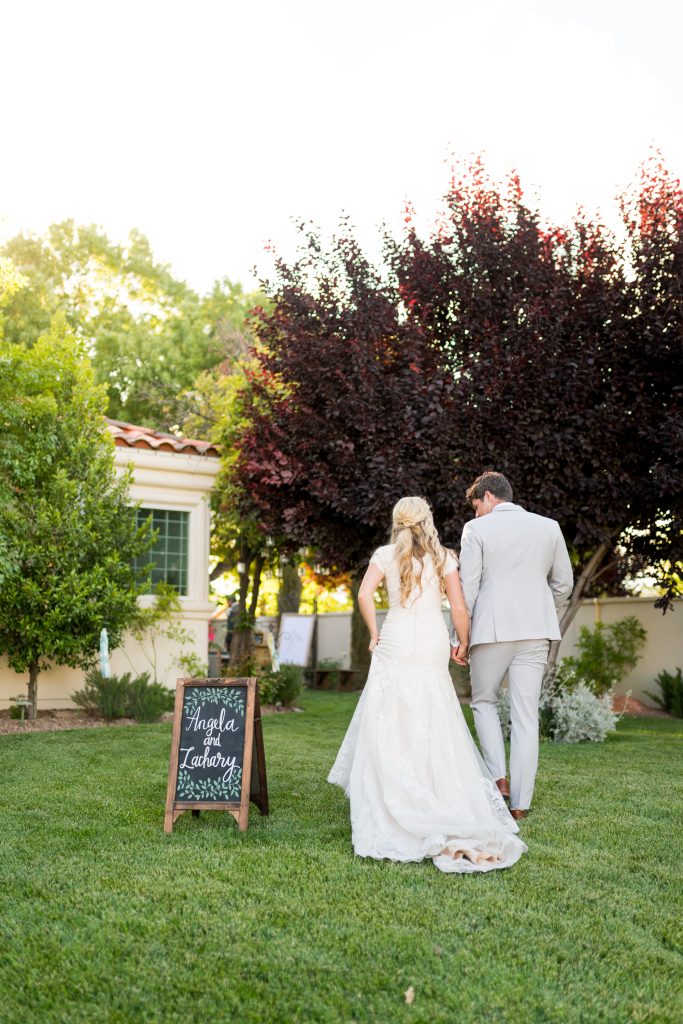 Photographer | The Bison and The Bird
Before you add any new décor elements, consider a quick makeover of this particular space. You can do this by removing any cluttered or overgrown plants, trimming back any bushes or trees and applying a fresh coat of paint to any fencing. A neutral gray or bright white is the perfect shade to allow any greenery or decor elements to really pop!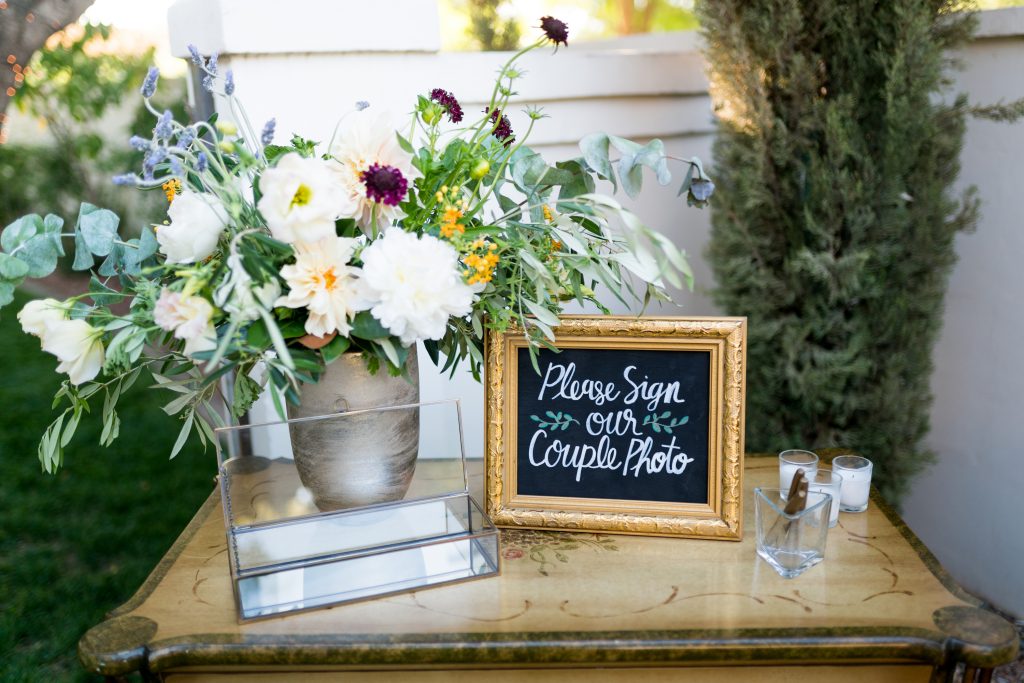 Photographer | The Bison and The Bird
The addition of a size appropriate table or bar nearby, topped with fresh, fragrant flowers, will draw the eye and immediately convey a celebratory vibe while still allowing your guests to feel at home.

A Rustic Celebration
Rustic decor is one unique theme that tends to work fabulously with outdoor home weddings. To create a rustic wedding, choose decoration elements that truly make your decor out of the ordinary.

If you are located in the desert of the Southwest, you might already have the perfect backdrop and now all you need is to focus on the details.

Let's start with linens, which are the cornerstone of any fabulous party. Opt to cover any tables with draping linens in hues that reflect the theme or even the season of your celebration.

Select pale silks and satins, tartan plaid, or colorful gingham.

In addition to linens, take advantage creating a personalized wedding. Your guests are coming to your home, so adding personal touches makes your wedding all that more special. Maybe you'd like to display an old family automobile or prop up a banjo that's been in your family for generations.
Fabulous Fabrics for Elegance
Instead of a rustic wedding, you might want to go toward a more elegant look.

You might find the idea of hosting a formal celebration intimidating given what is likely a casual outdoor venue (your home).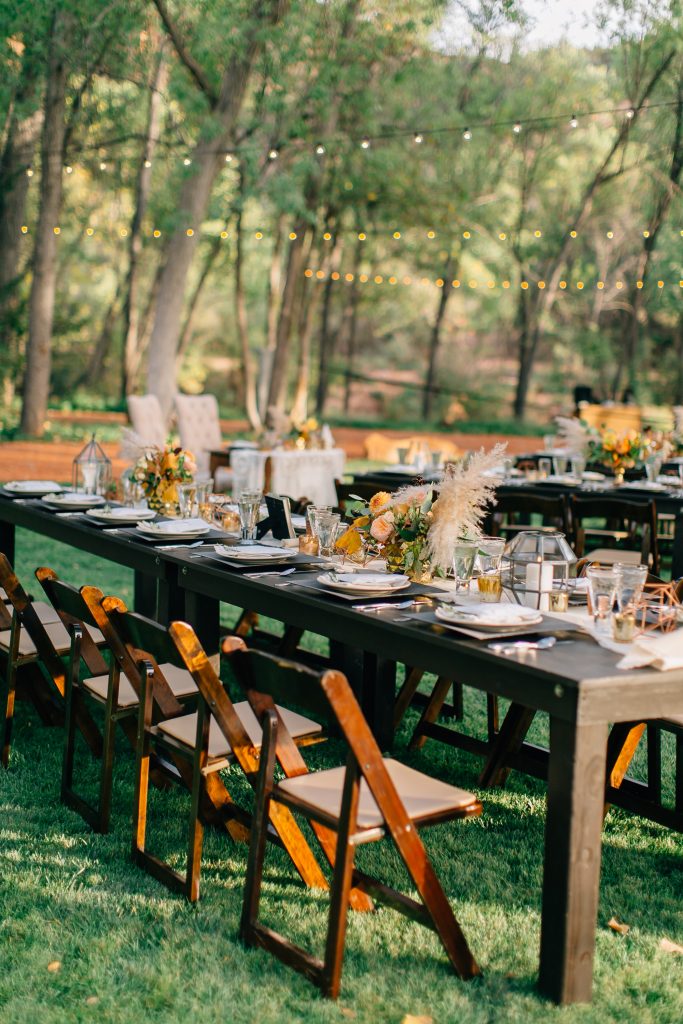 Photographer | Alyssa Ence Photography
However, you can absolutely make an elegant celebration work outdoors. There are a few simple and extraordinary ways guaranteed to bring refinement and elegance to your soiree without entirely renovating the exterior of your home.

Draping fabric panels in your outdoor space will convey a luxurious sense of style as well as allow you to select the perfect color scheme without having to make any permanent alterations.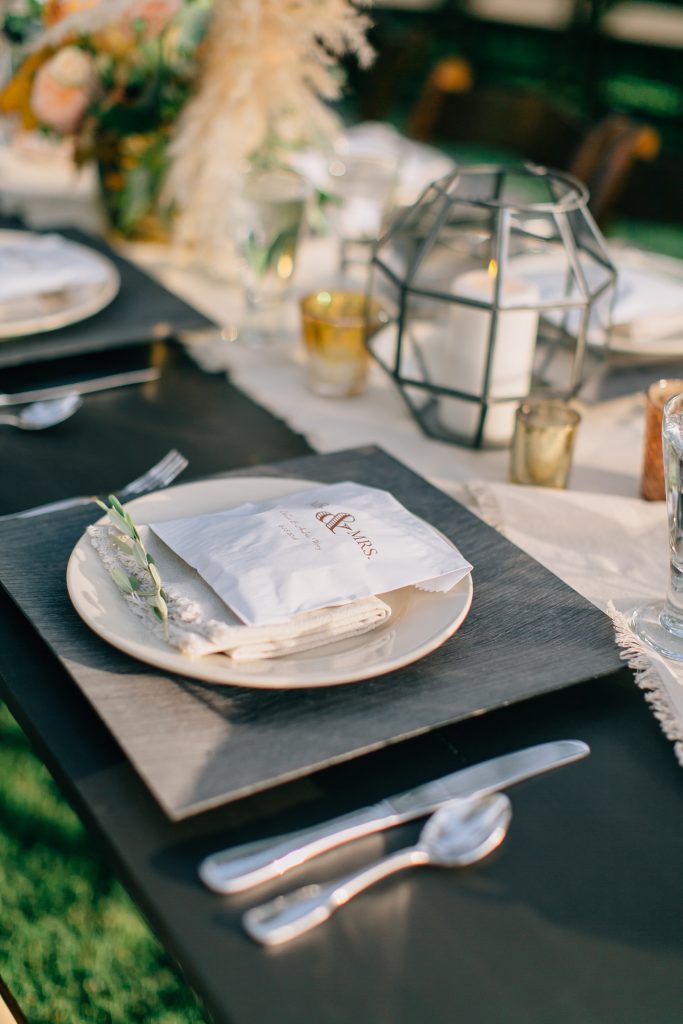 Photographer | Alyssa Ence Photography
Select fabric in neutral hues to provide the ideal backdrop for show-stopping pops of color from any accent pieces. Combine this design concept with flowing table linens in complementary jewel toned fabrics such as bright fuchsia or deep amethyst and over the top, tightly arranged florals.

Don't forget the addition of a chic bar to add just the right amount of sophisticated cheer.
Flawless Florals
There is nothing that brings brilliance and freshness to any space more than a fabulous floral arrangement… or several!

For more formal occasions, tight bouquets of monochromatic flowers arranged in mixed metallic vases are the perfect accent piece. If your affair is more of a casual celebration, consider placing large vases or planters overflowing with multicolored arrangements throughout your space.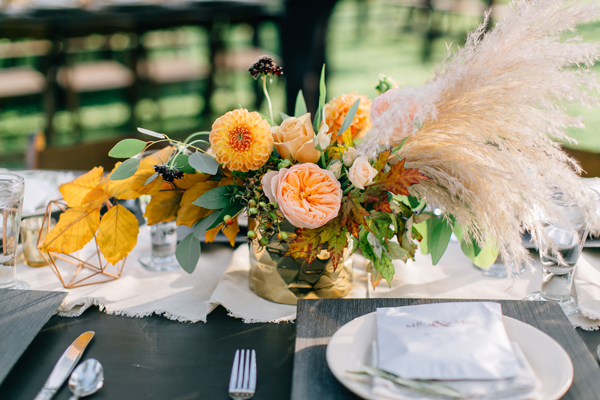 As you select locations for these gorgeous blooms, be sure to follow the rules of floral arranging to provide balance and arrange your vases or planters in groups of three.

If you feel as though floral arrangements just aren't enough, consider creating your own show-stopping floral wall made entirely of paper. Channel your inner creative self by turning a nearby flat surface into a small-scale floral work of art. Such a pièce de résistance will be the talk of the town long after your last guest has departed.
Inside Out
Seeing as though weather can be unpredictable, the addition of a tent may be just the solution to ensure your guests are properly protected.

Such an addition will provide protection from the elements and will usher the feel of indoor intimacy without sacrificing your outdoor space.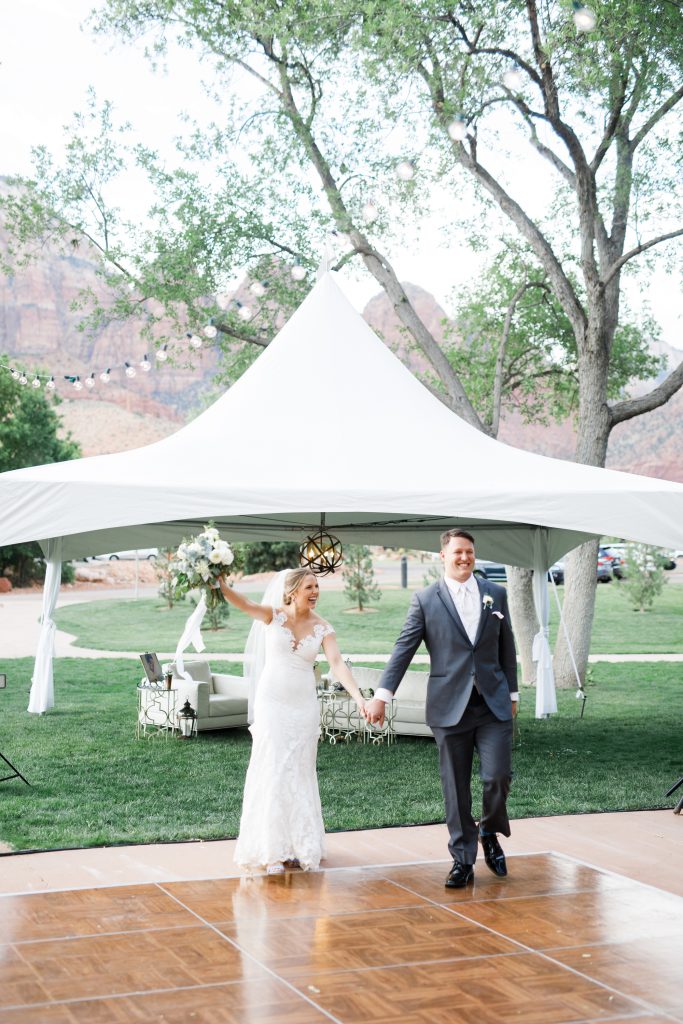 Photographer | Gideon
Rentals | St. George Party Rentals
Consider outfitting the shelter with typical indoor décor elements such as mid century modern chairs, end tables and floral arrangements of colorful blooms that complement the natural beauty surrounding you.

These additions will add exceptional style while still maintaining the organic feel of the magnificent outdoors. If you're looking for more design inspiration for your outdoor tent – check out these fabulous tips.
Conclusion
Whether you're hosting a glittering black-tie soiree or a laid back wedding, home is the perfect place to celebrate your wedding.

Flowing linens, gorgeous florals, an outdoor tent with fabulous lighting are all you need to create the perfect party – all from the comfort of your own home!
Styling + Coordination | Forevermore Events
Rentals | St.George Party Rentals
Floral | By Bloomers