Photographed + Hosted by: Alyssa Ence Photography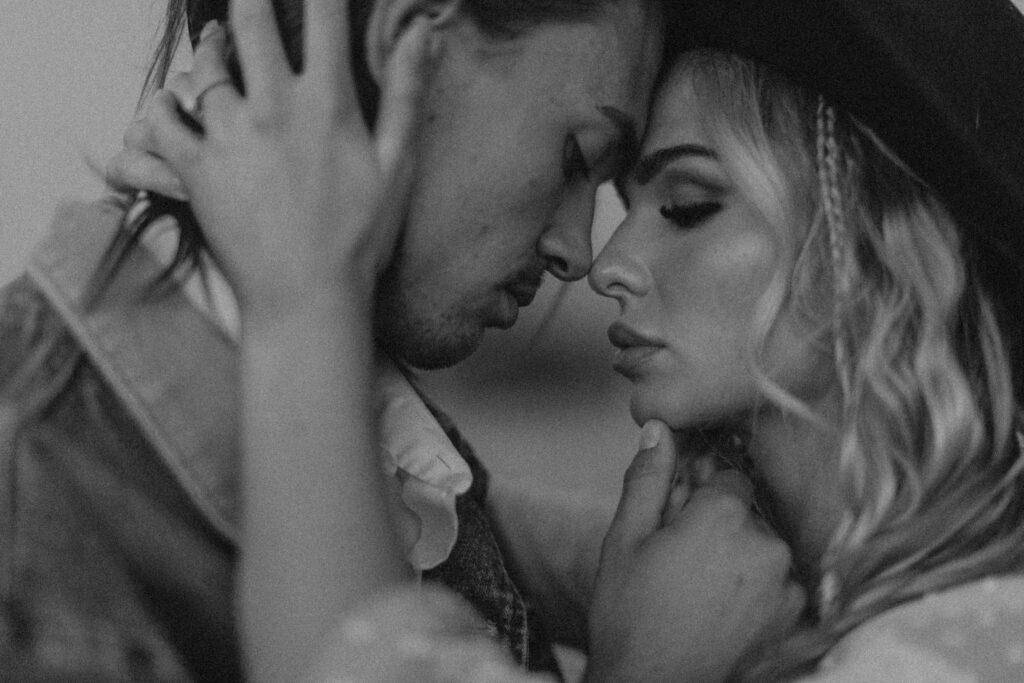 Whiskey at Sunset is a western-inspired elopement. This Rocky Mountain Bride Feature was hosted by the incredible Alyssa Ence Photography, featuring vendors like Bloomers, Stay Open Sky, CBJ + Co, Natalie Wynn Design, Black Julep Studio, Madison Rhoton, St. George Party Rentals, Kim Brandt, Julia Thomas, and Kaitlin Murdock. (tagged below)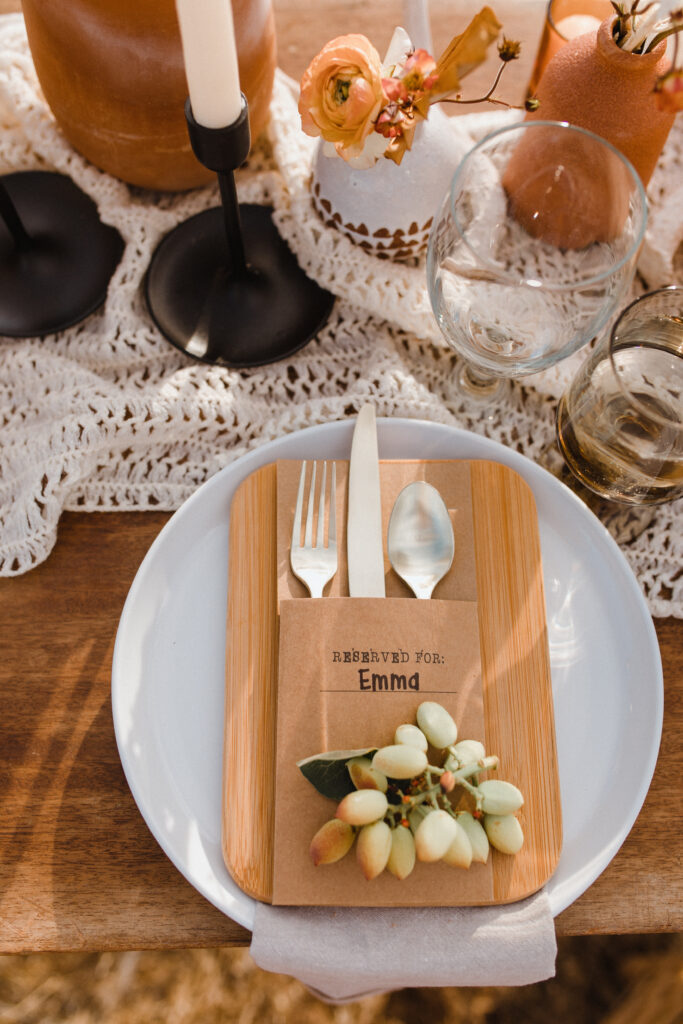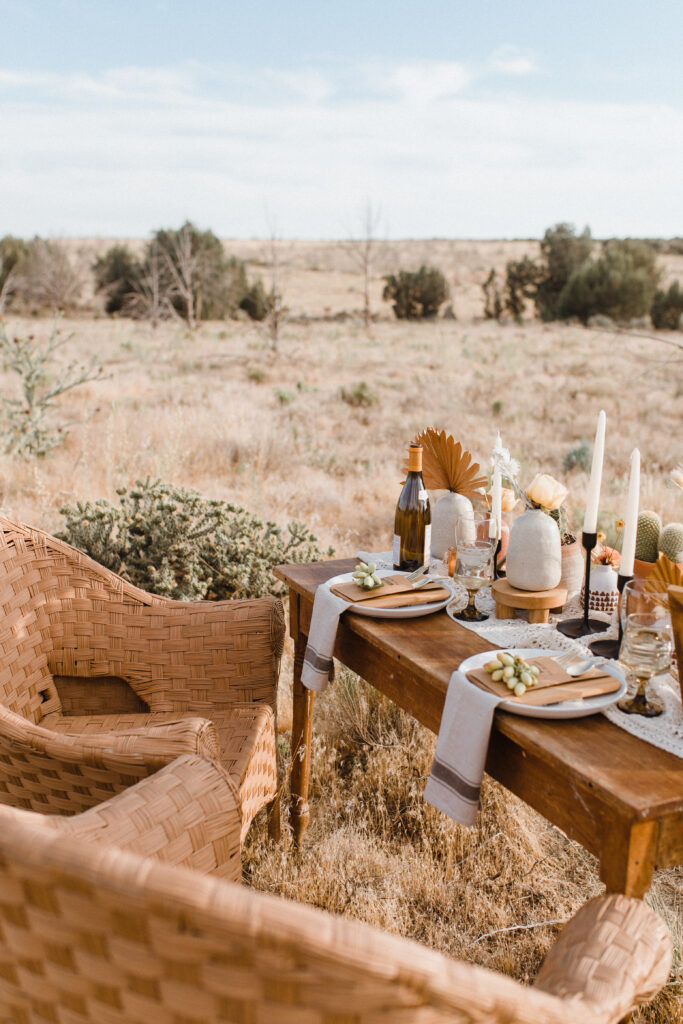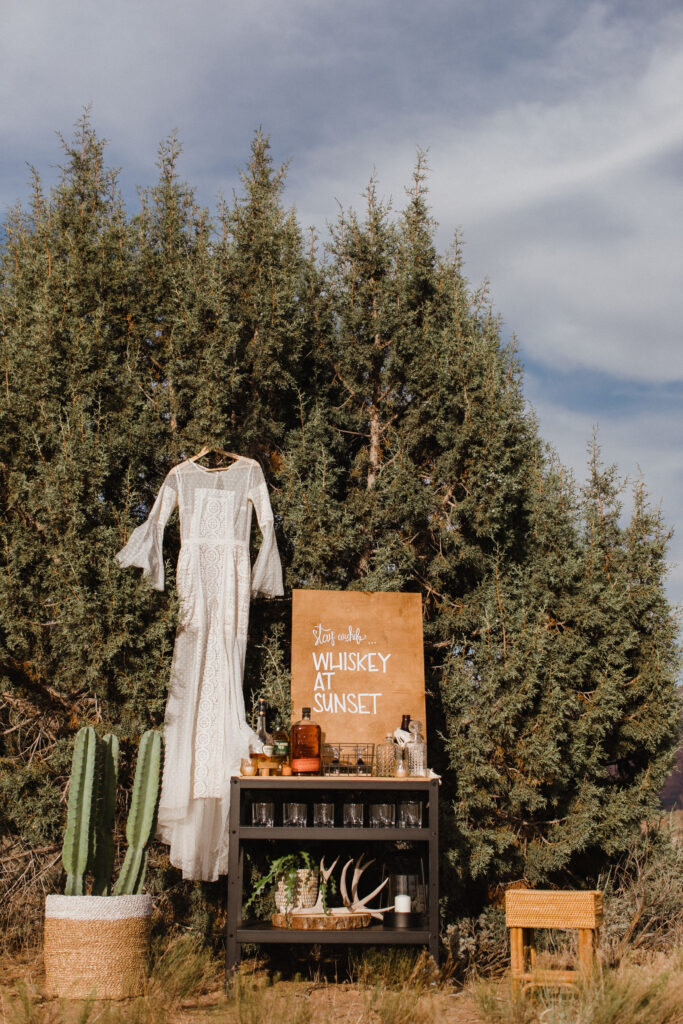 Not a single detail was spared. From the perfect caligraphy to the desert touches, everything was placed with intention. When it comes to weddings, every detail matters. For many people, they have been planning this day since they could talk! It is so important to let your clients know how much they mean to you + how much you care about their vision!
Let's talk food! Whether you're serving a five-course meal, having a caterer, or finger foods, it matters. Select a choice that represents you and your budget. If you envision a small, intimate evening, by all means, include a dinner! If you have more of a flowing reception, finger foods all the way.
Couples Sessions! We talk about them all the time on the blog, but here is a new take! Whether you want to do a first look down the aisle or during your bridal session, it is always good to capture separate portraits. You can do honeymoon bridals the day after your wedding, or even a few weeks before!
Vendors:
Photographer @alyssaencephotography
Featured
@rockymtnbride
Design @forevermoreevents
Floral
@bybloomers
Venue @stayopensky
HMUA: @brandtbeauty@thomastimes@beautybykaitlin17
Rentals @stgeorgepartyrentals
Videographer @madstuhh
Signage @black.julep.studio
Gown @nataliewynndesign
Cake @cupcakejulie